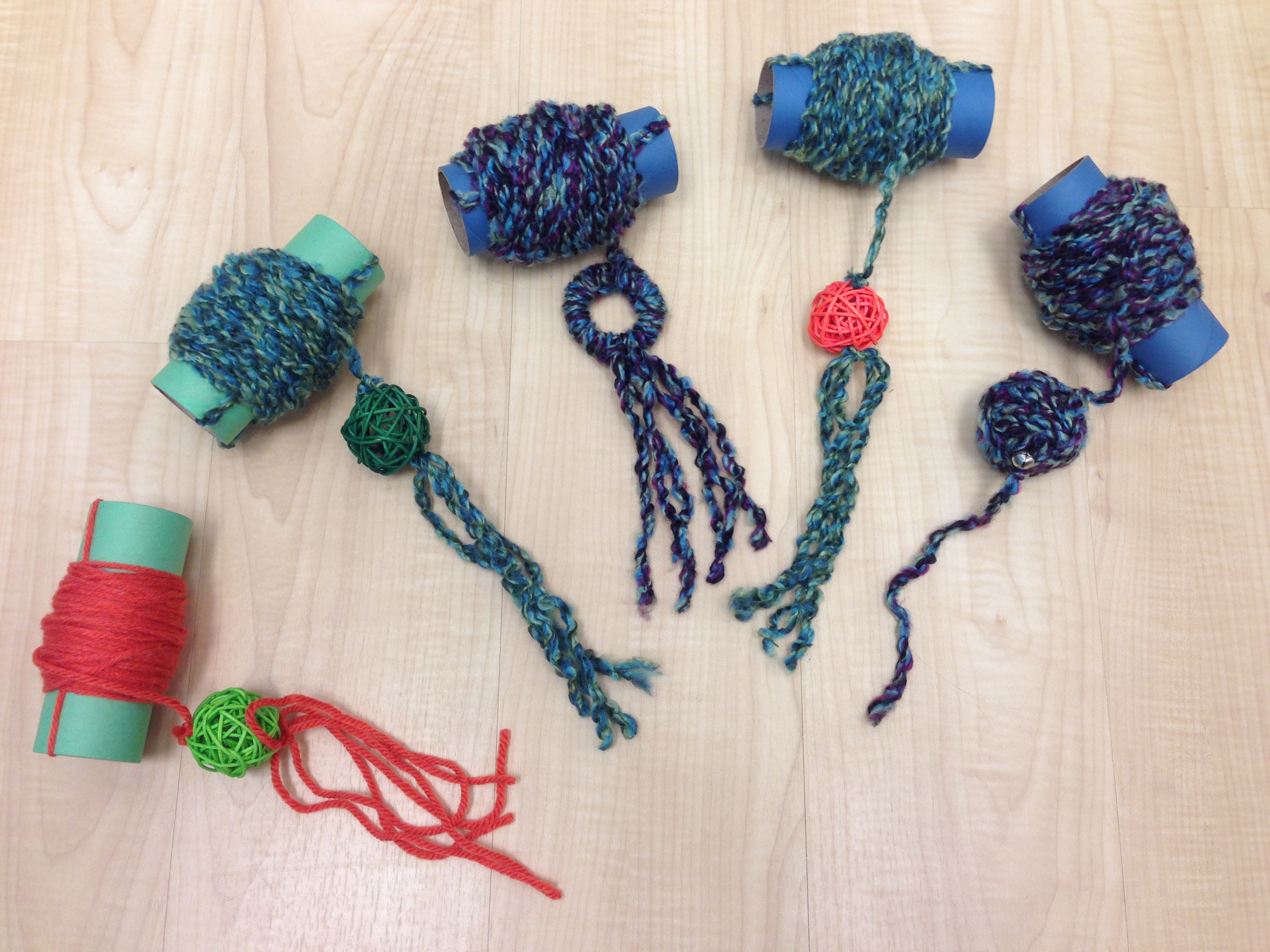 Did you know that play relieves stress and builds confidence in cats? Play with your cat everyday and multiple times a day is ideal. Cats are strategic and stealthy hunters and conserve their energy to make the most effective "kill".  A five to ten minute play session is perfect!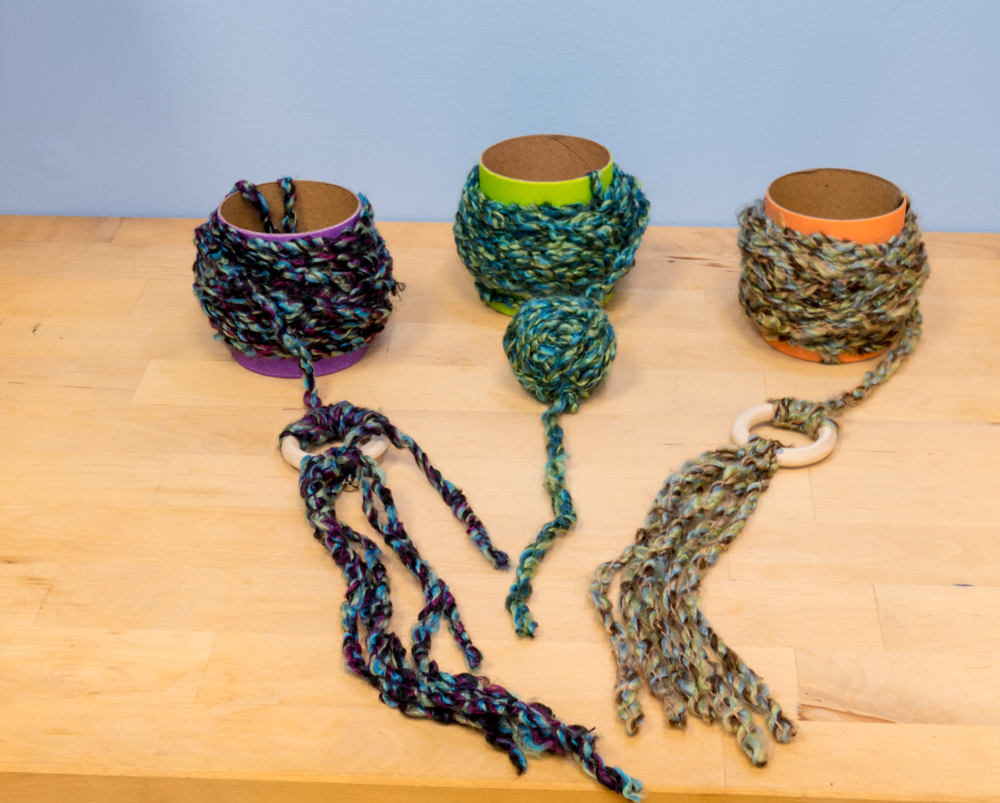 Did you know that cats hunt and eat their kill alone? They are not pack hunters and their prey, mice and birds, are small and not suitable for sharing. If your cat will not play in the presence of your other cats, try having a solo play session. Offering a fresh meal after play is ideal and appeals to the cat's natural sequence.
The Cat Fisher in action!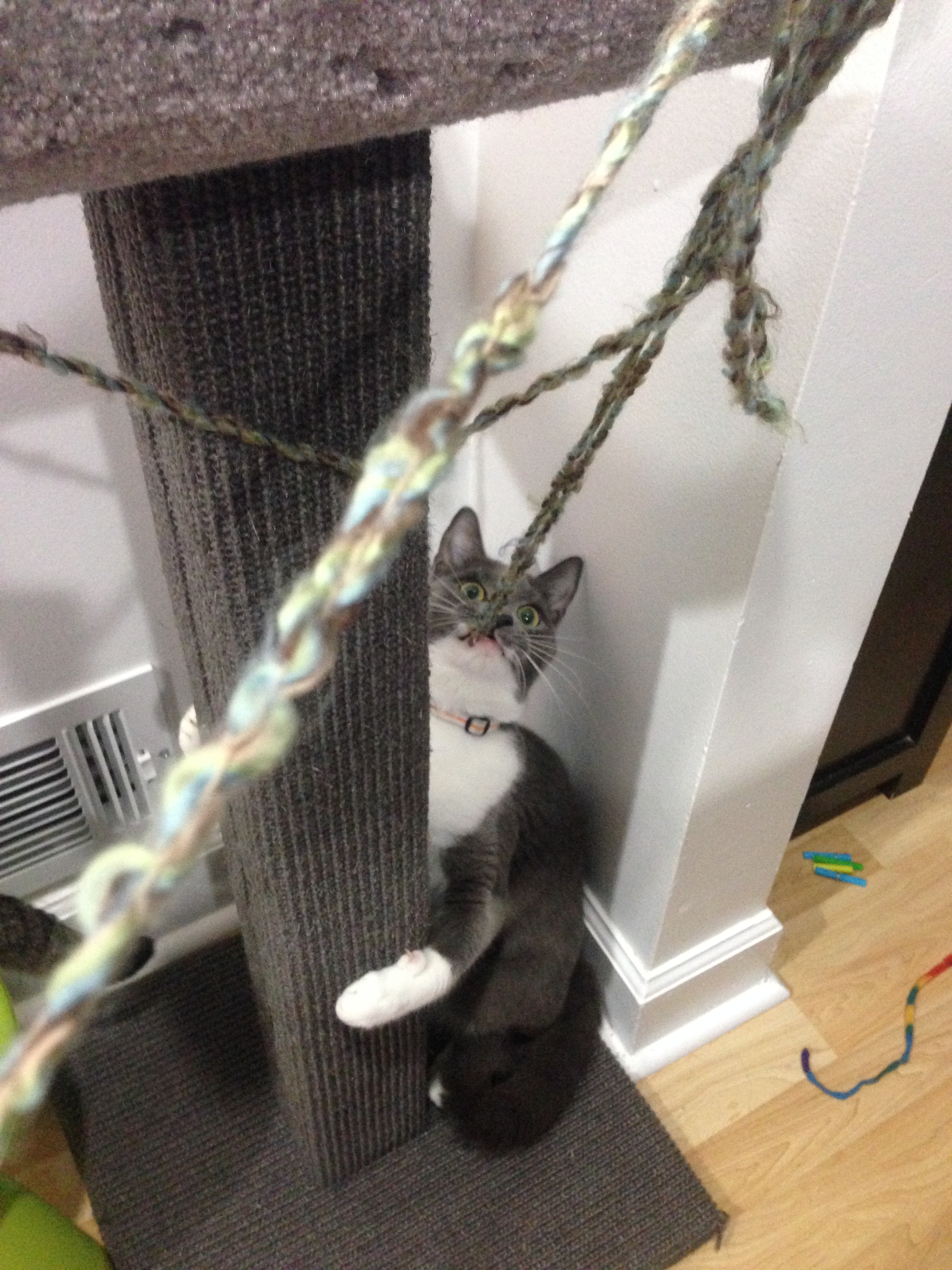 The Cat Fisher is a safe way to play the "string fun" game!
Soren is "cracking out" chasing and tugging on the yarn as it drapes over one of our scratching posts with a scooped bed. He loves this toy!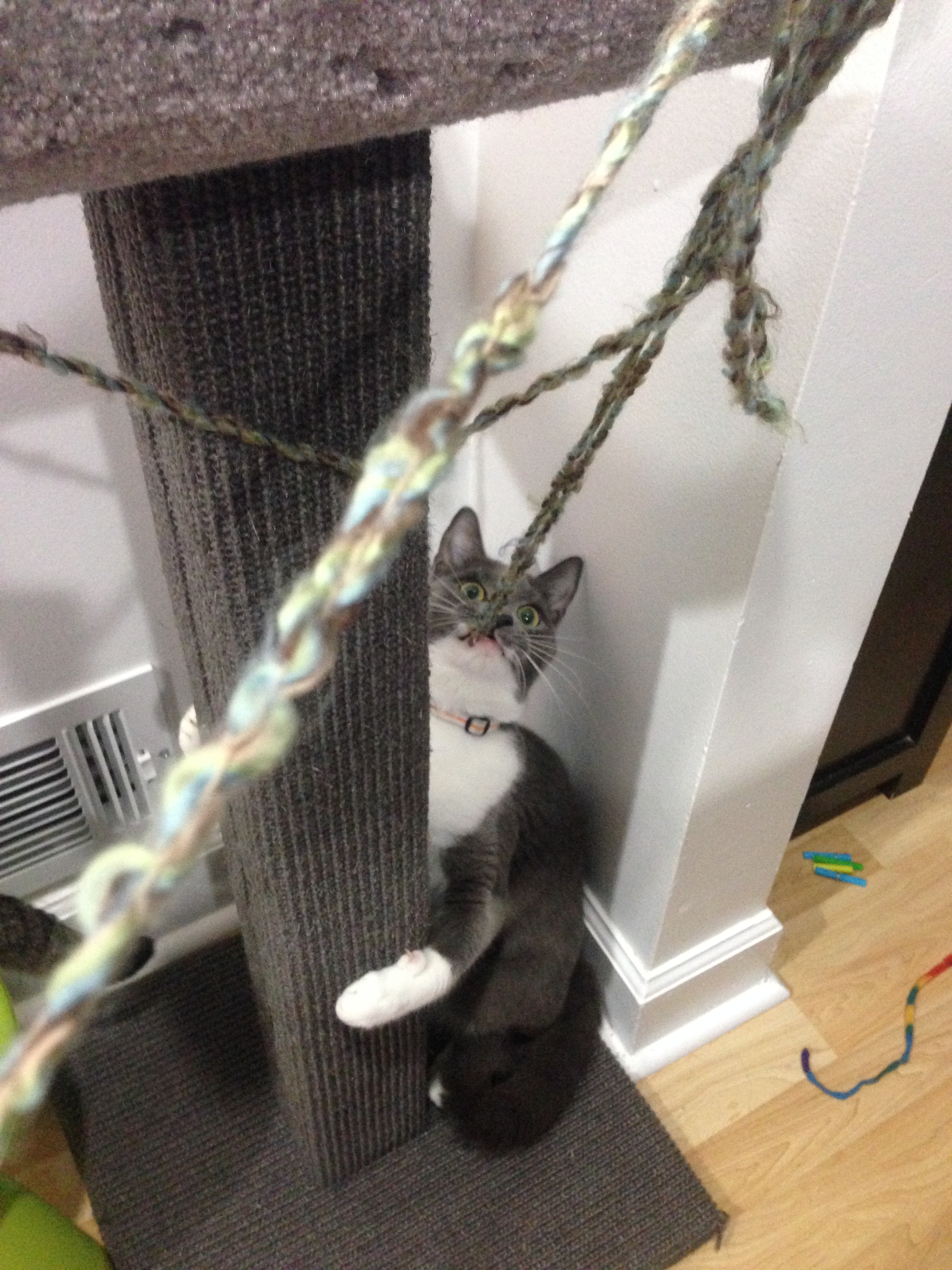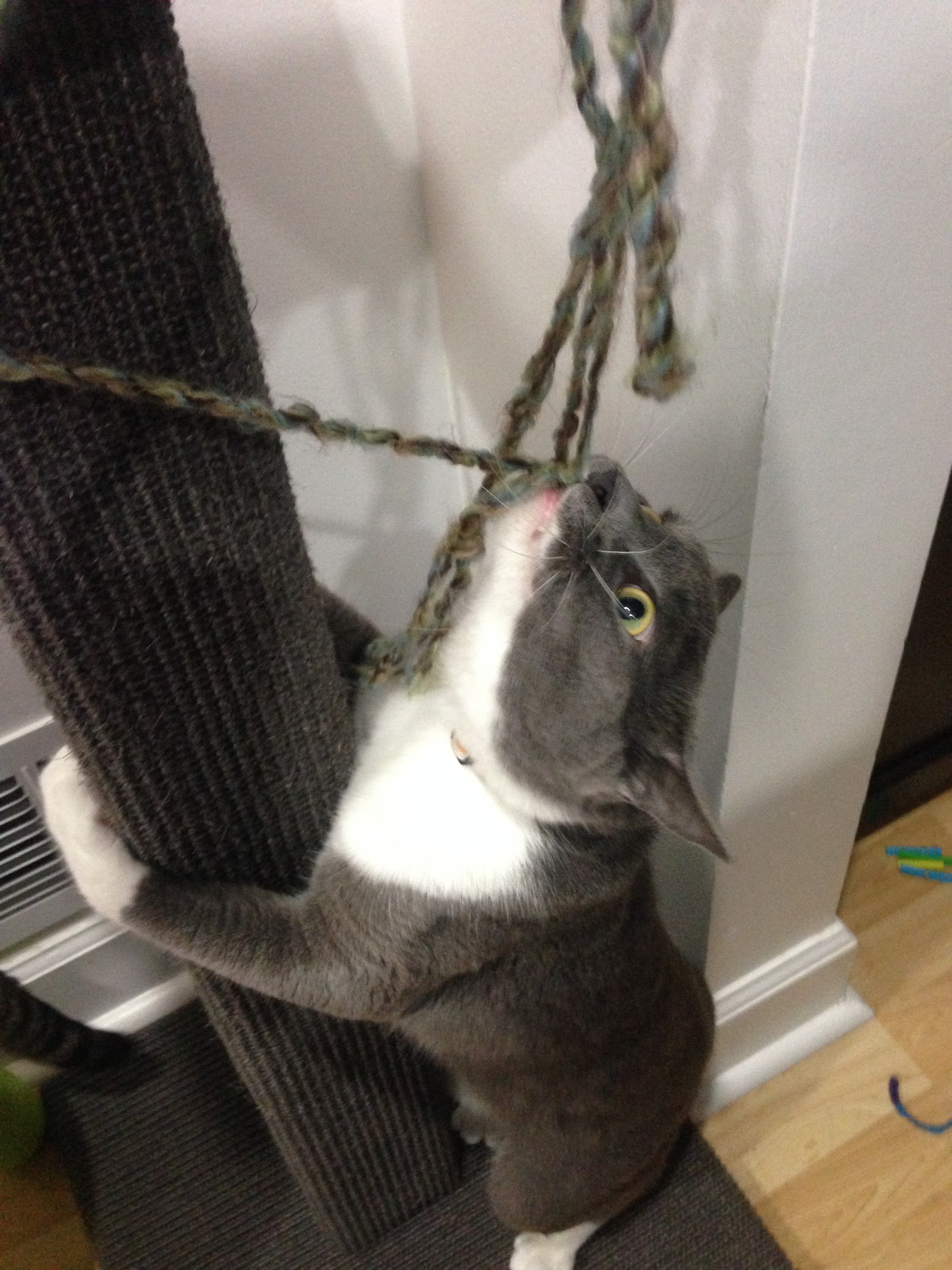 Climbing the post!
The Cat Fisher entertains even when you aren't doing much to make it move. Cats love string toys and with just the slightest movement the cats starts chasing and spazzing out all by themselves!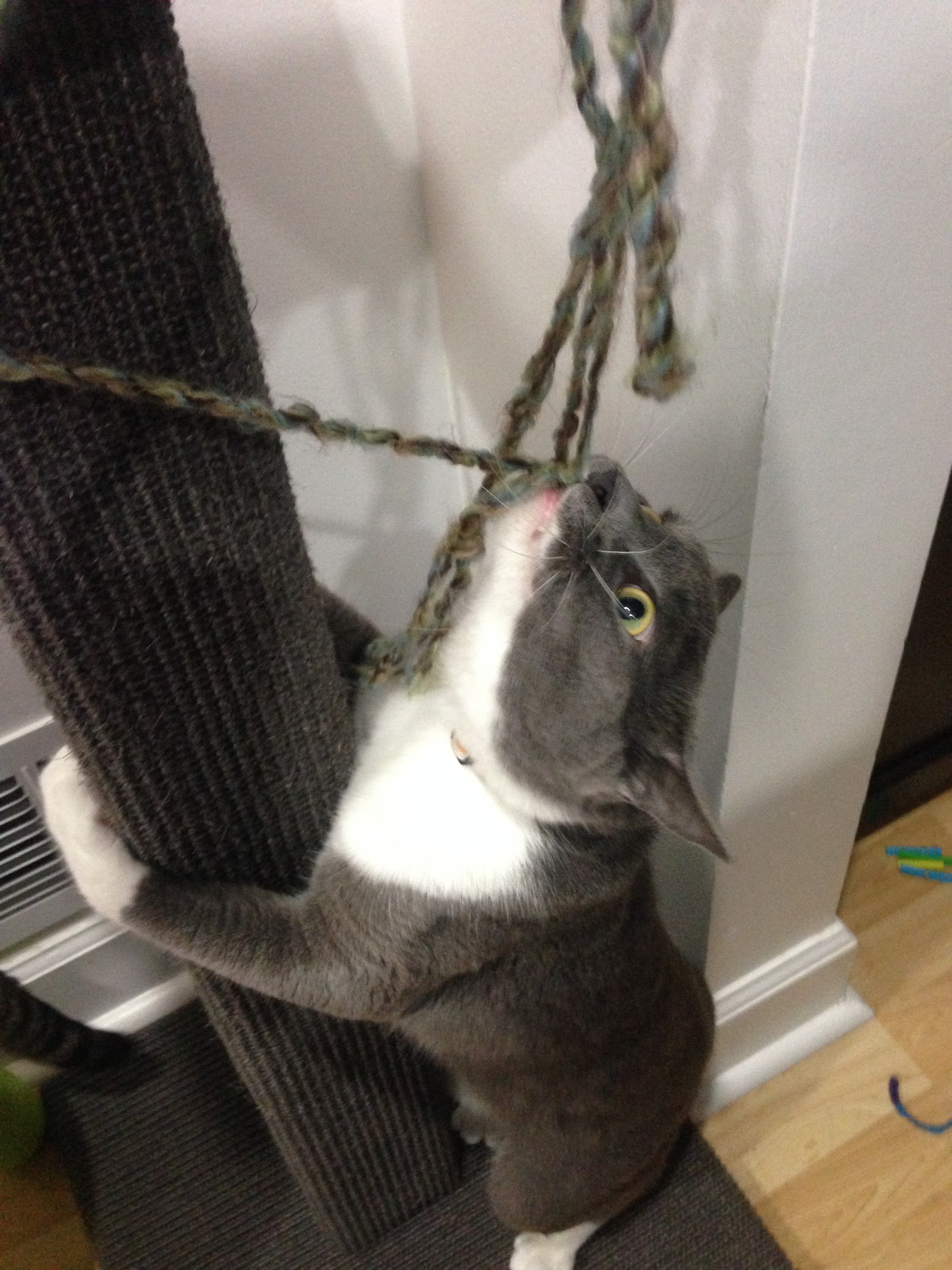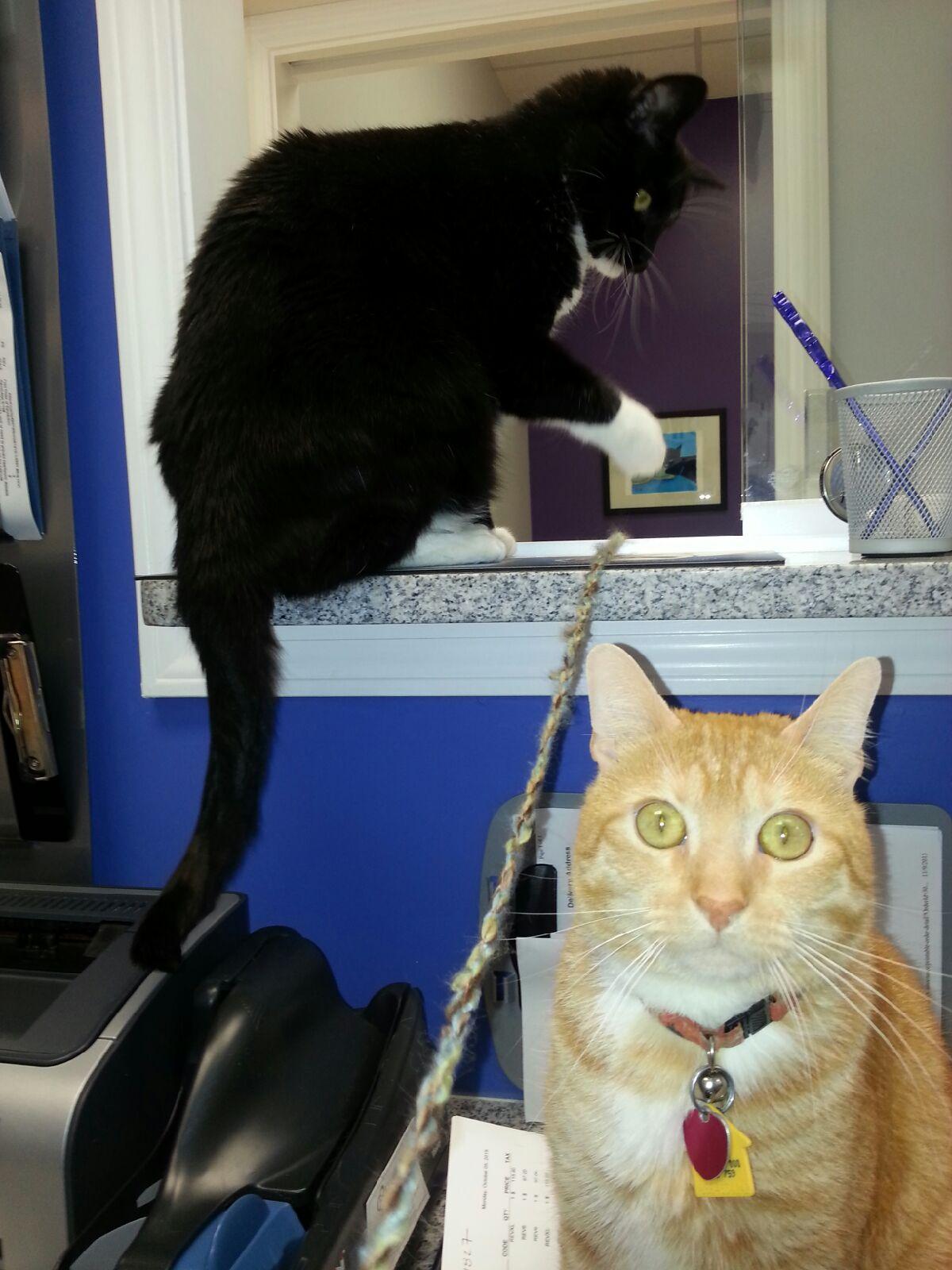 Parker and Davis with Cat Fisher
"No way! We were not playing with yarn unattended! Not us!"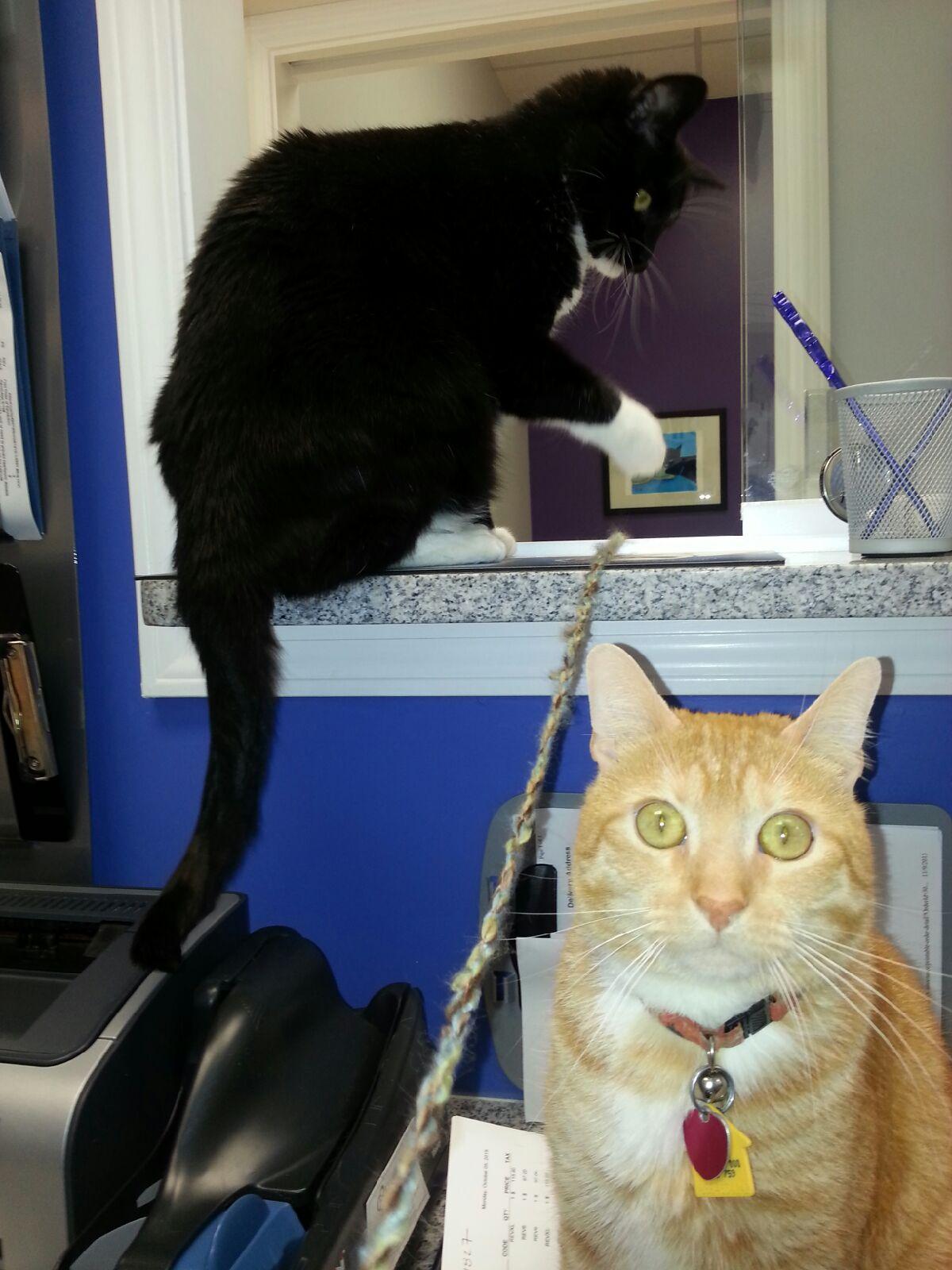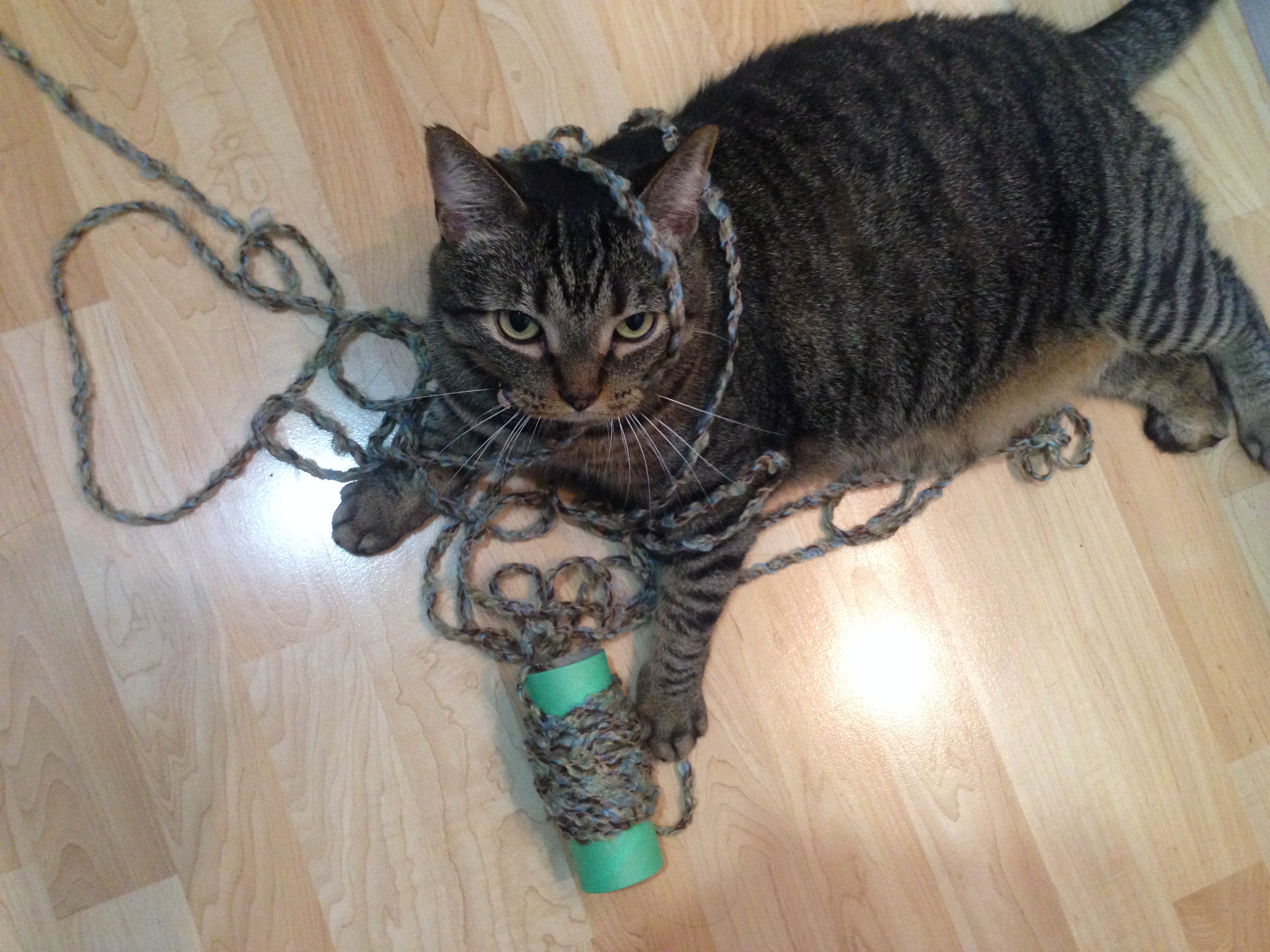 Hitch bathing in yarn!
The Cat Fisher toy allows you to provide string/yarn to your cat in a safe manner but play should always be supervised. Some cats could care less about the toy at the end and just want to play and essentially "bathe on the yarn". Apparently, this is quite fun!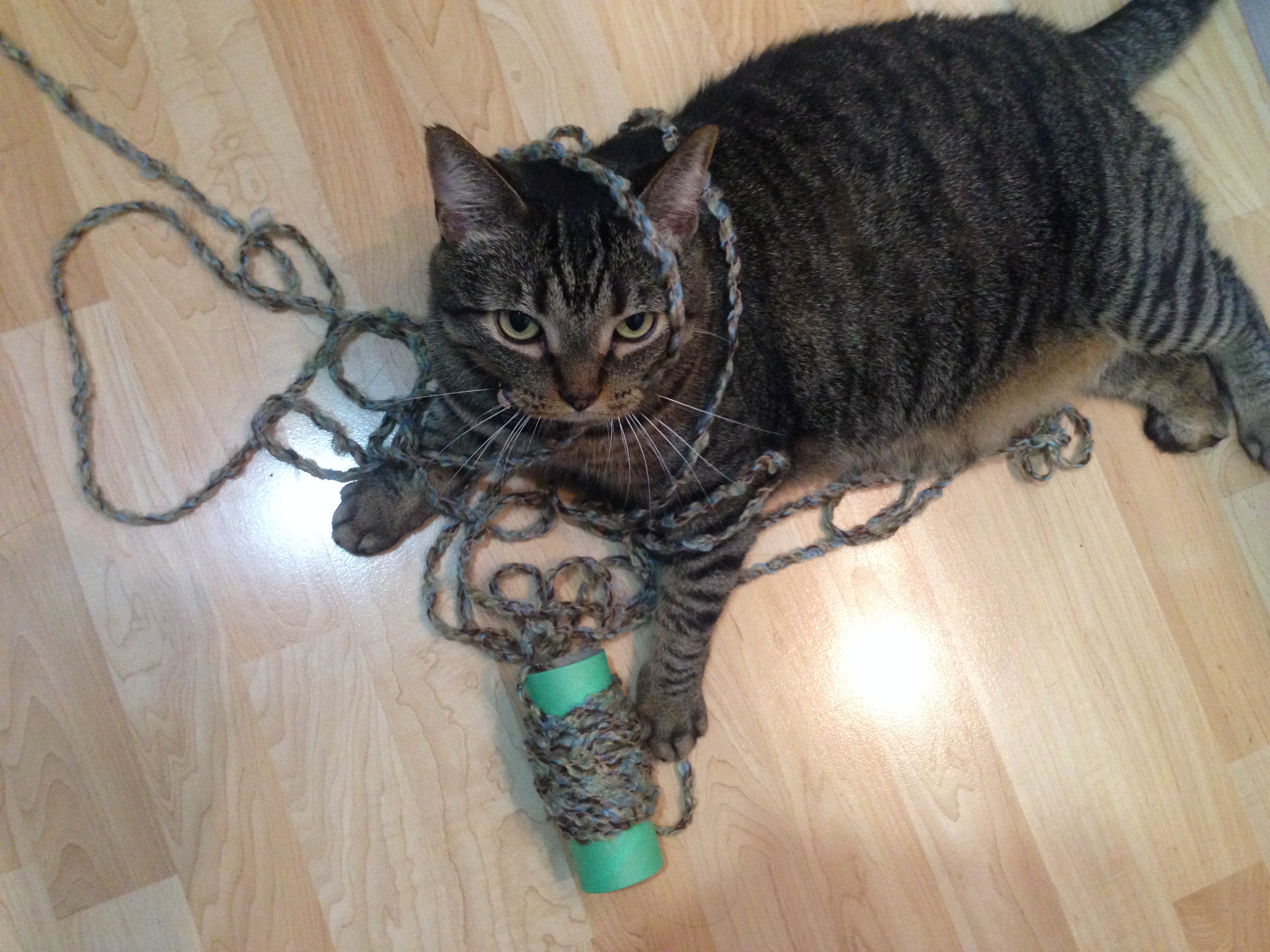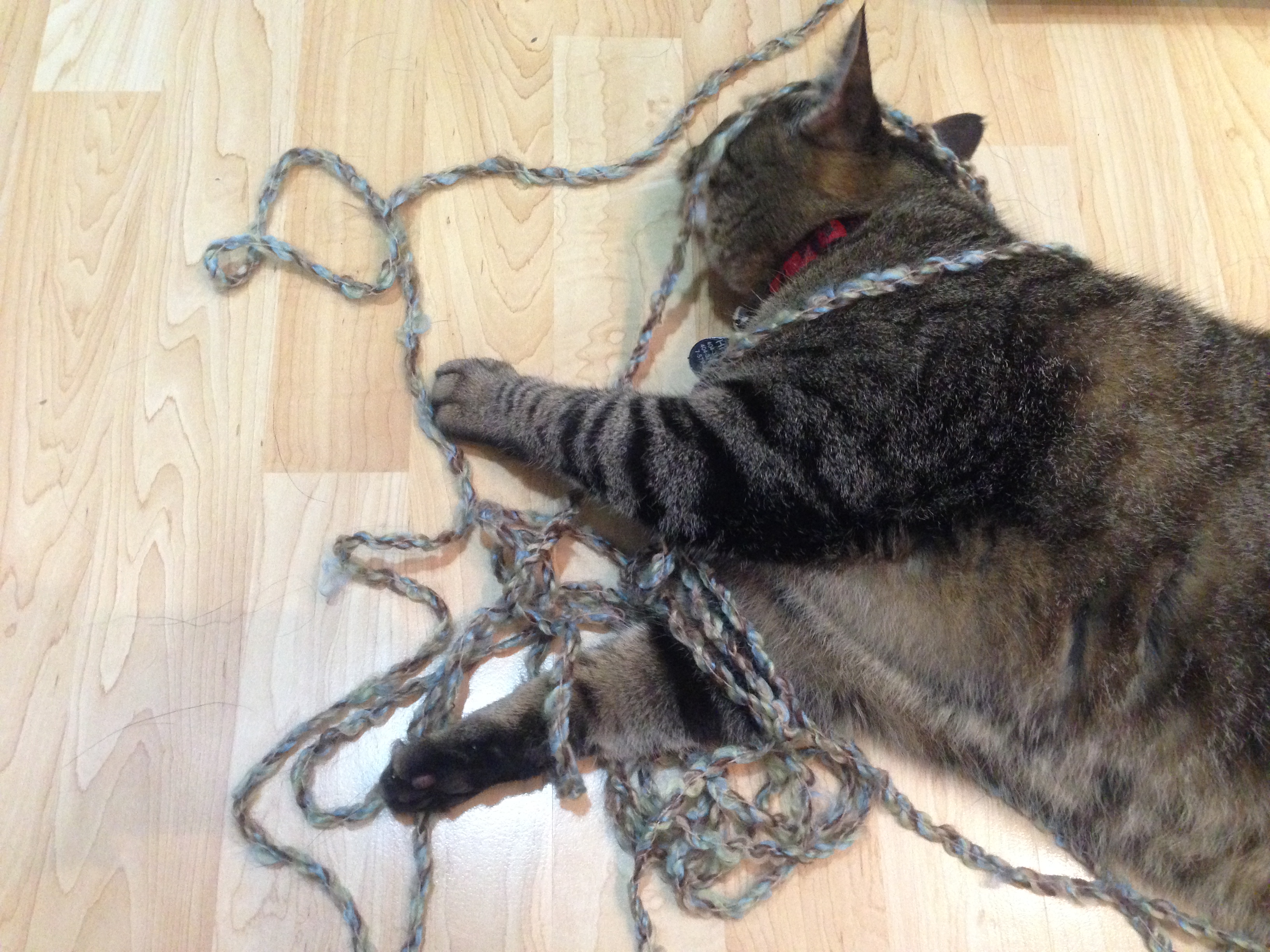 Cuddling with yarn
The beauty of this toy is that you can play from afar and while you are busy! The toy is great for when you are somewhat preoccupied on a phone call, working on the computer, watching TV, even laying in bed! Simply toss toy at the end and slowly wind yarn around spool.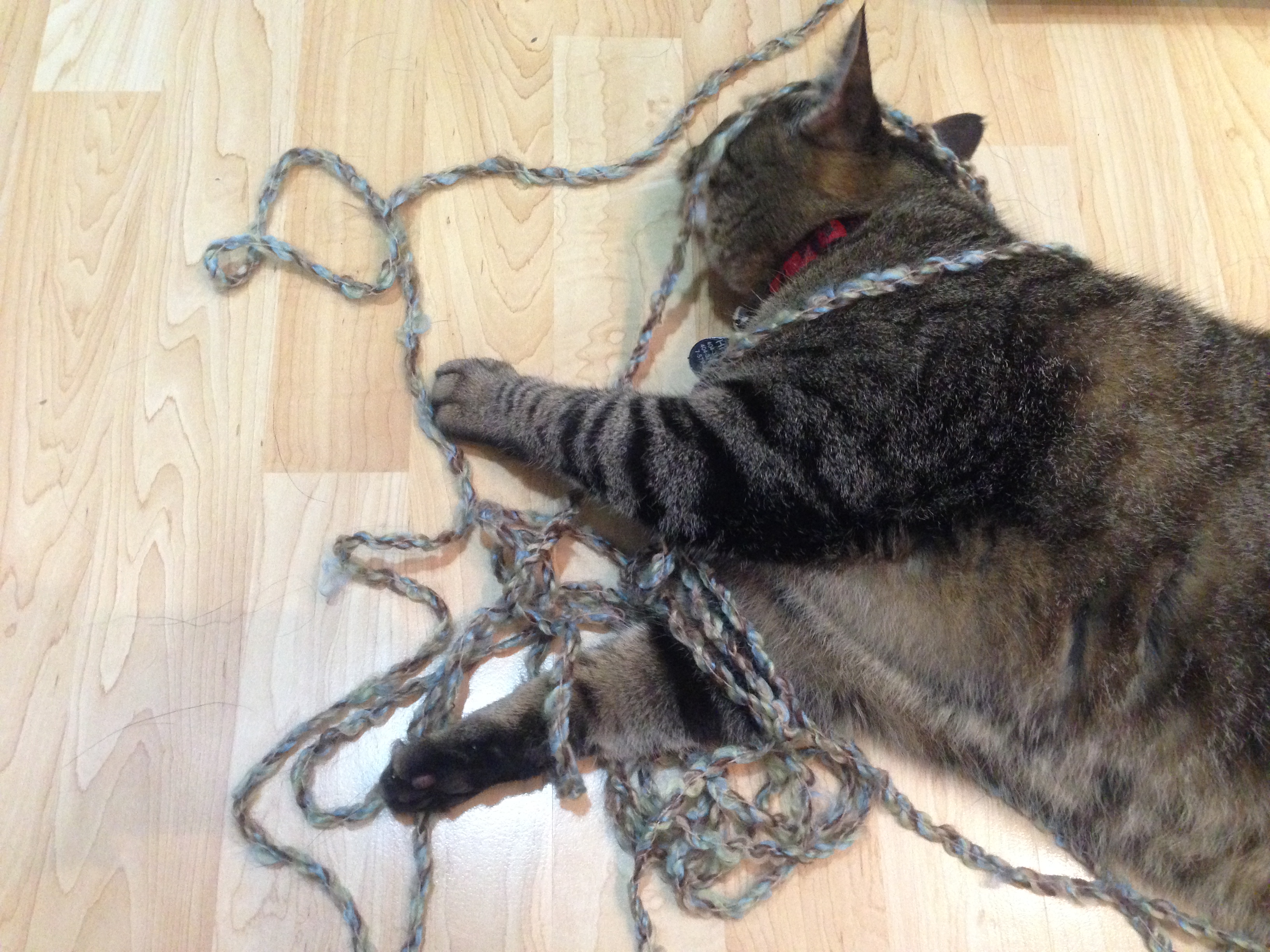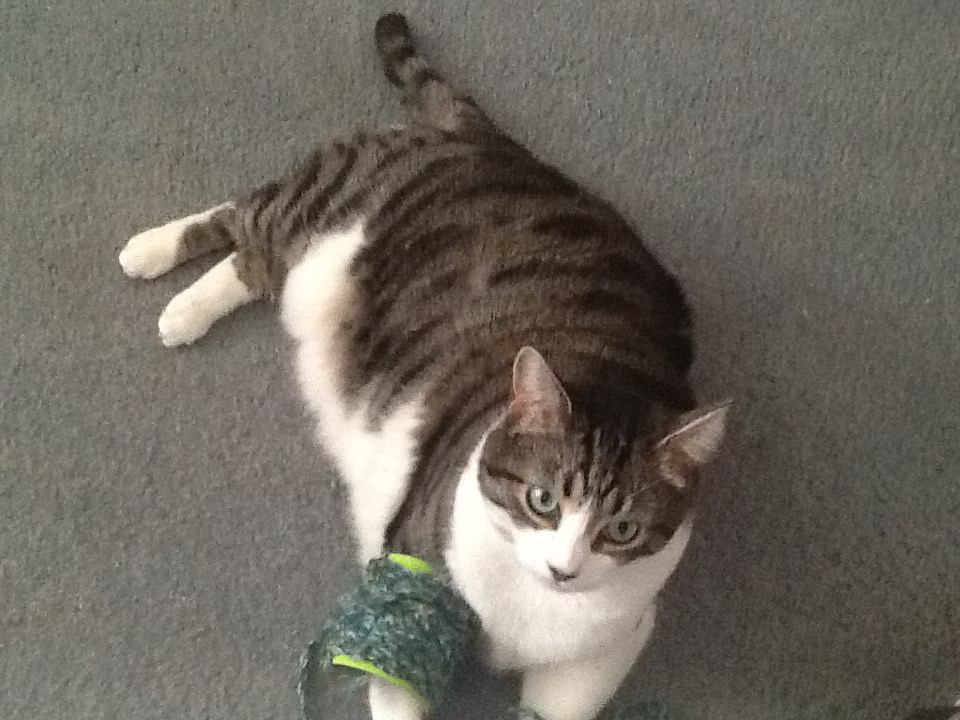 Or...you can wear it as a bracelet!