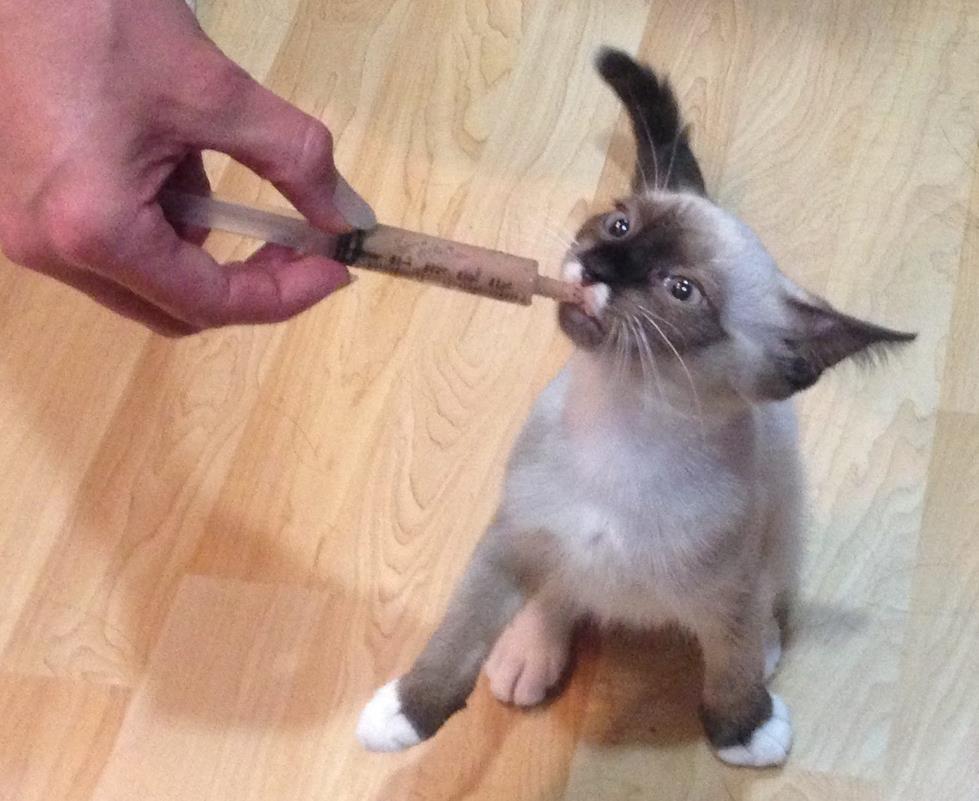 Cats are trainable and can be quite easy to medicate. It is all about finding something that motivates them to make it worth their while. The key to this being successful is keeping the reward novel; do not burn them out on it. Humans struggle with this part. Be stingy with your rewards and before you know it your cat will be doing all kinds of tricks like sit, hi-five, and even riding a skateboard! Not to mention eating their pills willingly! That's right, just take a look at the photos below to see how my cats swarm me at meds time.
Meats:
Canned cat food-generally something different than you offer each day
Hill's a/d, Royal Canin Recovery, Purina CN (these Rx diets are ultra hi-calorie and should only be used for medicating & positive reinforcement)
Single ingredient, plain meat human baby food (ham, chicken, beef, turkey) NO onions! Or try Ciao Churu purees (essentially baby food made just for cats) available in a variety of different flavors.
Broths-chicken and beef broth (low/no sodium), tuna, oyster or clam juice
Deli meat, boiled chicken, sardines, salmon, SPAM! (yes, Spam)
Dairy: *most cats are lactose intolerant-use sparingly*
Milk, cream, heavy whipping cream, whipped cream cheese, yogurt, vanilla ice cream, cheese (any version), squeeze cheese, sour cream, and the like
Outside the box ideas:
Mini marshmallows (they make a great pill pocket)
Banana or Peanut Butter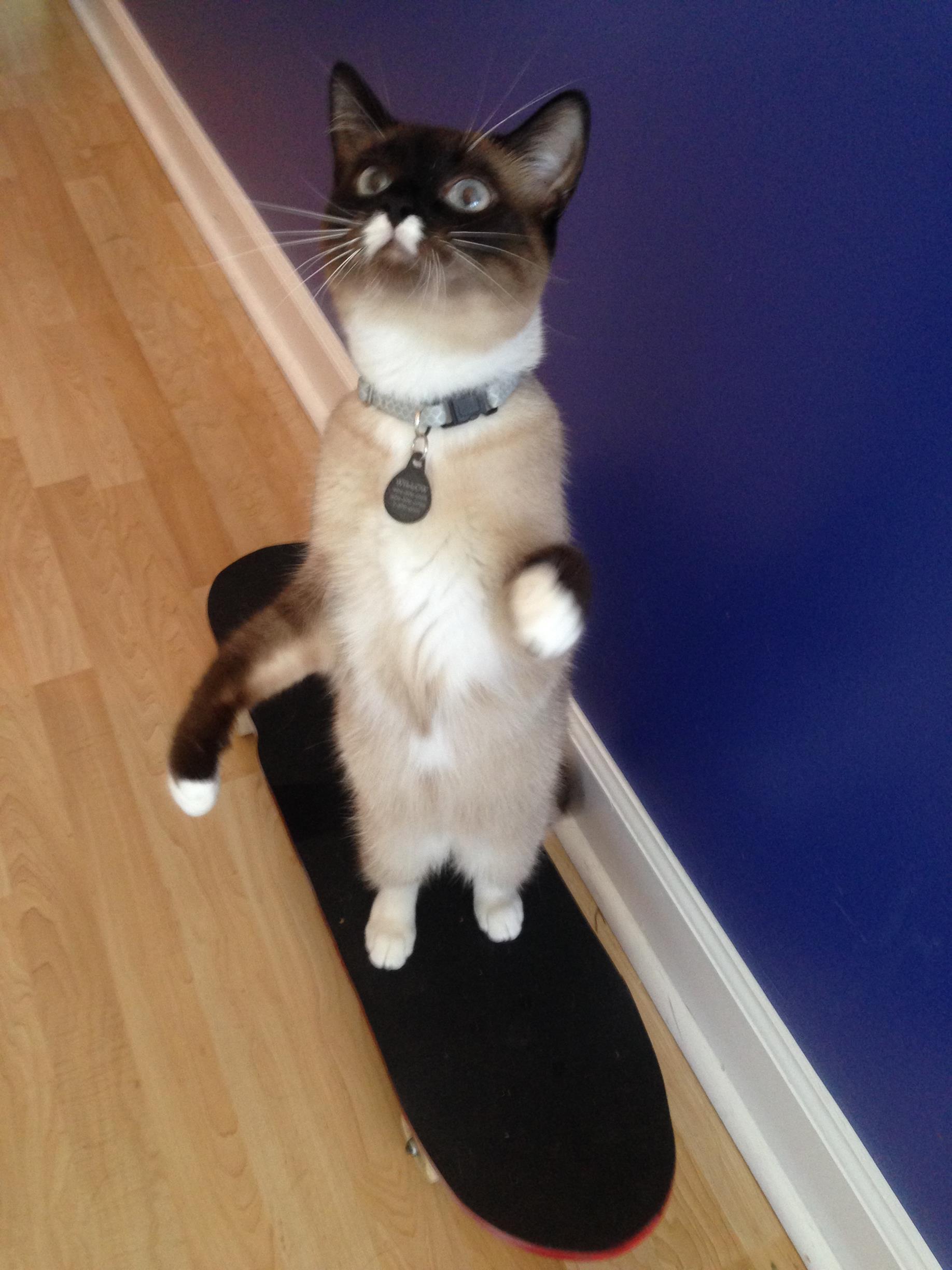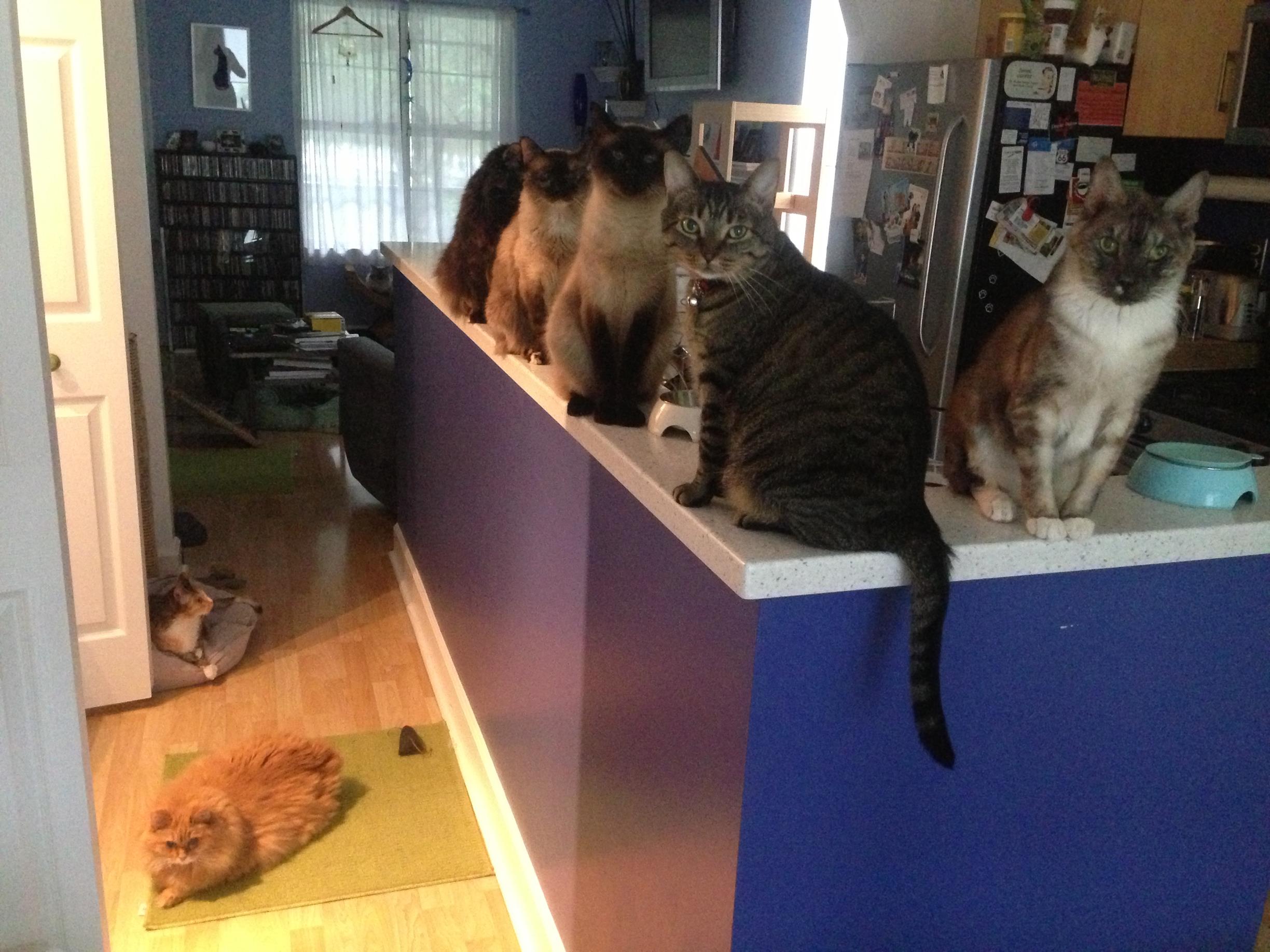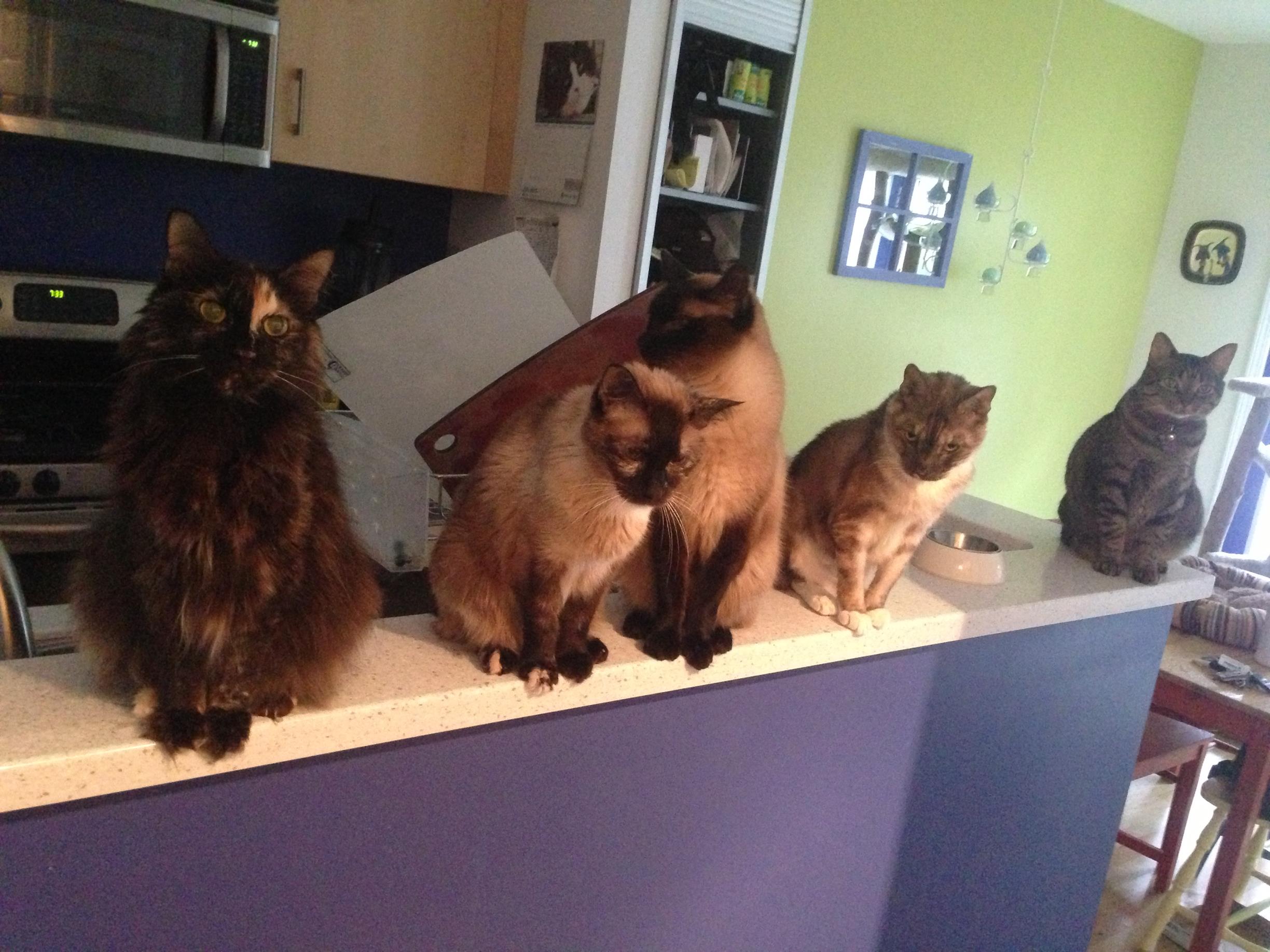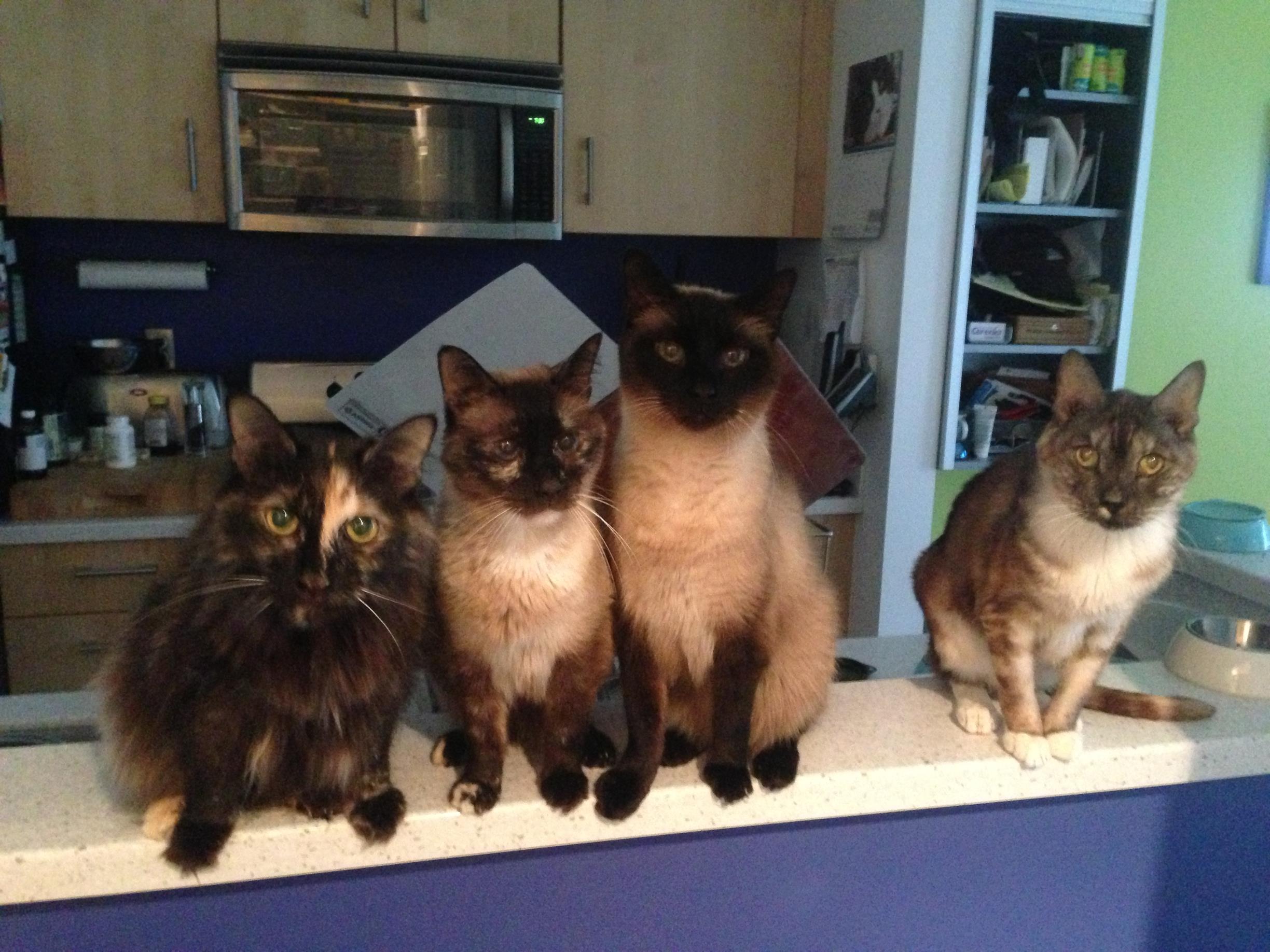 Traditional cat treats:
Freeze dried meat treats (Purebites-chicken & turkey or Halo's Liv-a-littles)
Greenie's dental treats or Greenie's Smartbites
Temptations, Pounce, Whisker Lickin's, Party Mix (considered junk food and a last resort for sick old seniors that need medications).
Any dry food other than their regular dry food can also be a treat.
*always check with your veterinarian first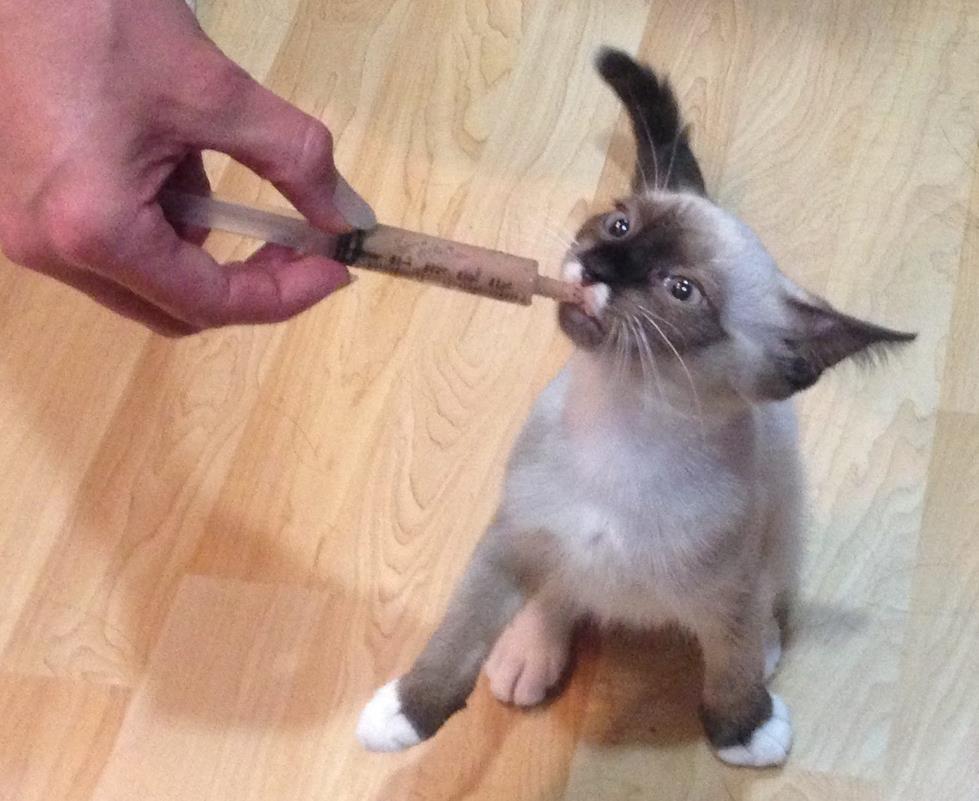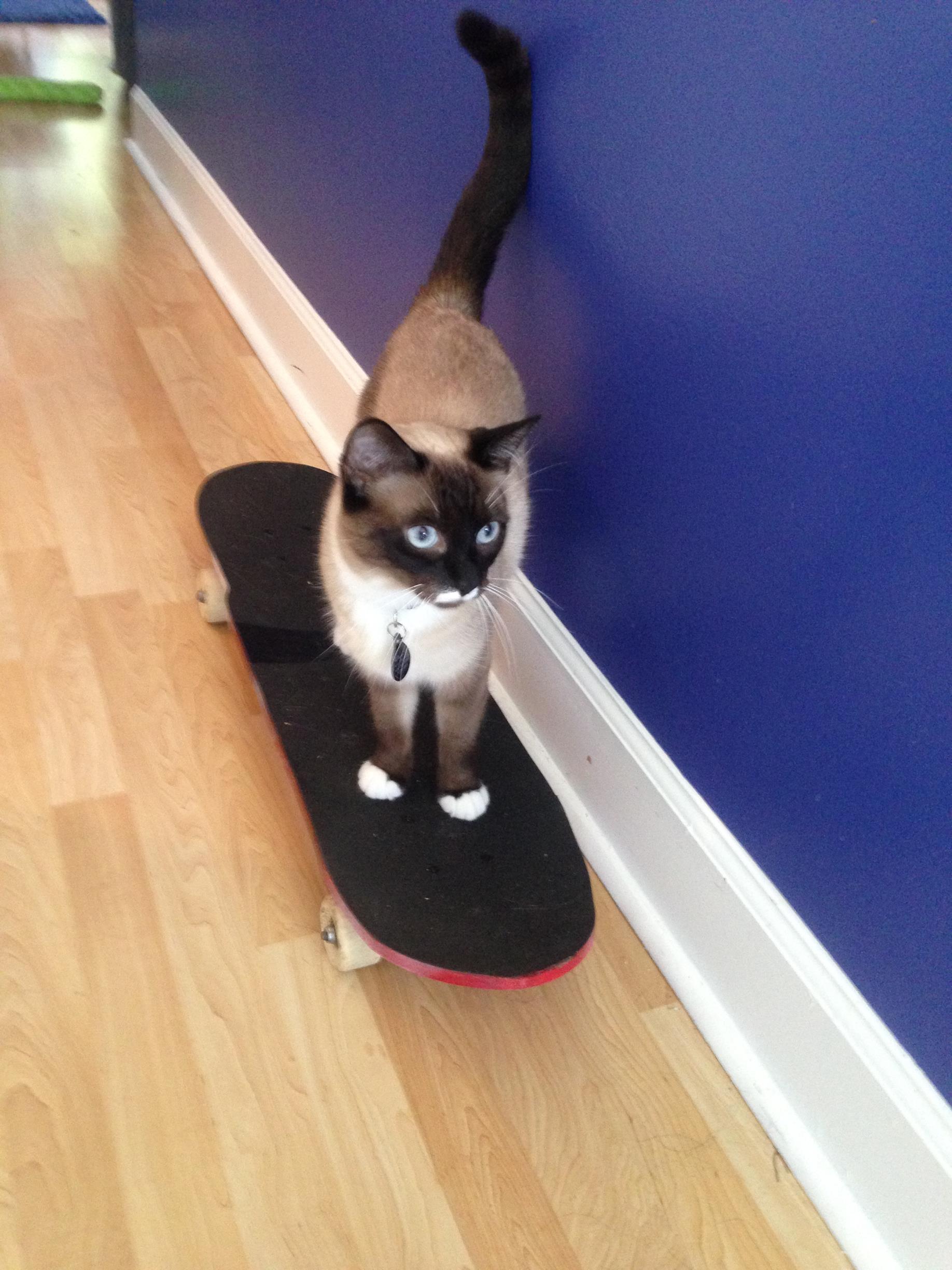 Need More Help?
Watch my Medicating Tips and Tricks video!