Having trouble with your cat?
Check out these resources!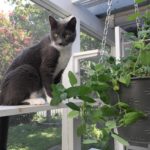 Finding outlets for safe outdoor exploration for cats has become an increasingly popular goal for many cat parents, the concept of "catios," or patios designed for cats, are all the rage now.
Continue Reading...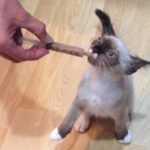 Cats are trainable and can be quite easy to medicate. It is all about finding something that motivates them to make it worth their while. The key to this being successful is keeping the reward novel; do not burn them out on it. Humans struggle with this part. Be stingy with your rewards and before […]
Continue Reading...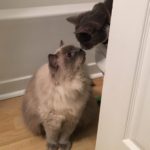 Taking your time with a slow, positive introduction process leads to long-term harmony. The key to introducing cats to each other is to TAKE IT SLOWLY. Take little steps and evaluate how your cats react. There is no magic formula that will tell you when a cat is ready to be fully integrated into the […]
Continue Reading...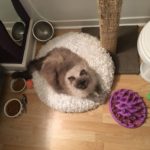 Helping a new cat get comfortable in your home involves much more than opening the carrier door. Regardless of whether there are existing pets in the household, you should not give a new cat(s) the run of the house when you bring them home. Instead, create a safe room where they will remain until they […]
Continue Reading...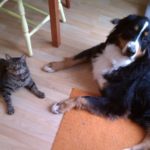 If the cat is the newcomer, they will need to start in a safe room. Find something that motivates the cat as a reward so that you can begin positive reinforcement exercises on either side of a visual barrier such as a baby gate, screen door, French doors, etc. If the dog is the new […]
Continue Reading...