Having trouble with your cat?
Check out these resources!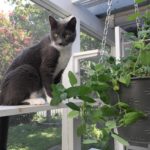 Finding outlets for safe outdoor exploration for cats has become an increasingly popular goal for many cat parents, the concept of "catios," or patios designed for cats, are all the rage now.
Continue Reading...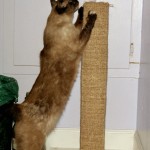 Scratching is a normal feline behavior; even declawed cats need to scratch! To avoid accidents and to keep your furniture safe, you need to understand why your cat scratches and what she needs to fill her scratching requirements. Why do cats scratch? There are many reasons why a cat scratches, including: Marking: cats have scent […]
Continue Reading...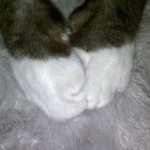 Declawing is a controversial procedure, and many myths surround declawing. It is important that you understand why cats scratch, what declawing does, and what a cat experiences as a result. What is declawing? Declawing is the amputation of the first digit of each toe, comparable to taking off your fingers at the first knuckle. It […]
Continue Reading...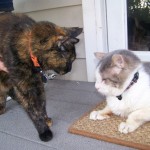 In spite of their reputation for being solitary animals, cats are actually very social creatures and enjoy the company of other cats and even dogs. Many times, behavior problems exhibited in a single-cat household can be resolved by bringing home a friend for the existing cat. When you feel it is time to add another […]
Continue Reading...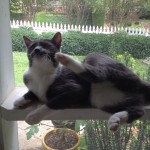 I have fleas!  What should I do? DO – Treat all pets in the household with a topical flea treatment such as Revolution or Frontline. DO – Flea comb your pets to remove flea "dirt" as well as live fleas while monitoring progress of treatment. DO – Vacuum! All carpeted or upholstered areas, furniture, mattresses, […]
Continue Reading...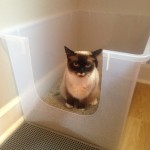 What is constipation? Constipation can be defined as an abnormal accumulation of feces resulting in difficult bowel movements. This may result in reduced frequency or absence of defecation. The feces are retained in the large intestine or colon. Since one of the functions of the colon is water absorption, the retained feces become hard and […]
Continue Reading...