Having trouble with your cat?
Check out these resources!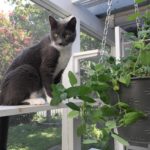 Finding outlets for safe outdoor exploration for cats has become an increasingly popular goal for many cat parents, the concept of "catios," or patios designed for cats, are all the rage now.
Continue Reading...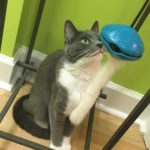 I'm excited to share this handout from a paper I co-authored for the Journal of Feline Medicine and Surgery on helping clients use food puzzles with their cats! The final version is available at the publisher's website. As a supplement to the article this handout was created and you can download and share with others! Please feel […]
Continue Reading...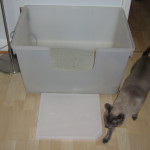 (Or undesirable elimination, as it is all appropriate to your cat!) Cat owners often become understandably frustrated when their cat begins to urinate or defecate outside the litter box. Nearly 1 cat in 10 will have an inappropriate elimination problem in her lifetime. Why isn't my cat using the litter box? There are many reasons […]
Continue Reading...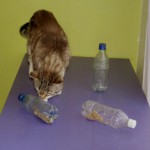 Foraging toys are food dispensing containers that your cat manipulates in efforts to get food or treats to dispense. These types of toys give your indoor cat something to stalk and hunt, giving them a much needed outlet for their prey drive and hunting instincts. Most behaviorists agree that many behavior problems in cats stem […]
Continue Reading...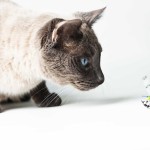 We advocate indoor only cats.  This lifestyle keeps them healthier, safer and living longer lives.  However, cats may get bored or frustrated being kept inside.  Below are some suggestions for keeping them active, stimulated and happy.  Remember that cats are very prey specific, so trying different varieties of toys is important to find just what […]
Continue Reading...