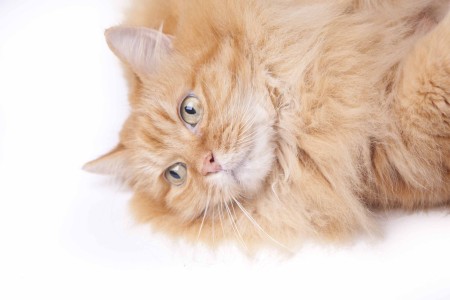 Ingrid offers cat behavior consultations to help owners who may be having problems with their feline's finicky behavior. Ingrid is a Certified Cat Behavior Consultant (CCBC) through the International Association of Animal Behavior Consultants, an organization dedicated to providing continuing education and resources to animal behavior professionals and clients alike. She specializes in environmental enrichment as well as cats with litter box avoidance, aggression (human and animal directed), and inappropriate scratching problems. While these concerns are the most common reasons clients seek her assistance, Ingrid is able to help with a whole spectrum of cat behavior problems. Due to her background in veterinary medicine, she is also able to work side by side with your veterinarian to simultaneously address medical and behavioral components of a cat's behavior challenges.
Home video tour submissions for all cat behavior consultations are paramount to success. Seeing the home environment makes all the difference as it is often difficult to assess the "little things" that may be triggers for a cat's behavior problem without seeing the environment first. Phone consultations are offered to clients worldwide and include one month of follow up advice and support. Fees beyond this period are assessed on a case by case basis.
One of Ingrid's specialties is environmental modification. Seeing the home allows her to help you make the home more appealing to your cat(s) and make things easier for the humans to manage, clean, maintain, etc. Additionally, Ingrid also provides consultations on feline friendly décor, or catification, to meet your cats needs with attractive interior design in mind. Custom built vertical space to attractively increase your feline's usable territory is also available. Please come by Paws Whiskers and Claws to see her line of 100% sisal scratching posts, scratch ramps, scratch pads, feline foraging toys (a.k.a. food puzzles) and custom made litter boxes. There you can get a view the hospital's vertical space that was installed for the clinic cats.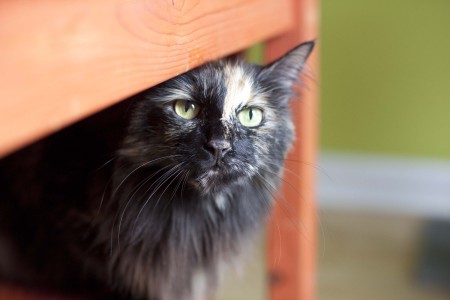 When she arrives, Ingrid will tour your home to see where your cat's basic needs are located and where any problems are taking place. If your cat is eliminating outside the litter box, inappropriately scratching, or having conflict, be sure to point out those areas.
Ingrid will use visual aides to demonstrate how to successfully treat your cat's behavior problems. Often, you will be able to see immediate success! She will explain why the issues are occurring and will give you a behavior modification plan to solve the problem(s) as well as some literature about your cat's specific issue. Your family is encouraged to ask questions and take notes, but the literature will act as a reminder of what you discuss during the consultation.
It's important to note that you will only have success in treating your cat's behavior problem if your family is willing to implement the recommended plan and environmental changes. The more open-minded and willing to work on challenges you are, the more successful the behavior modification plan will be. The problem will rarely be solved by doing one task.
Creating a successful behavior modification plan involves assessing your cat's physical and mental state as well as the home environment. Ingrid may recommend that your cat visit the vet prior to the in-home cat behavior consultation.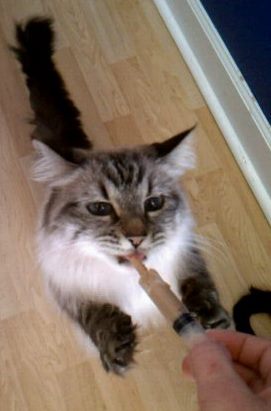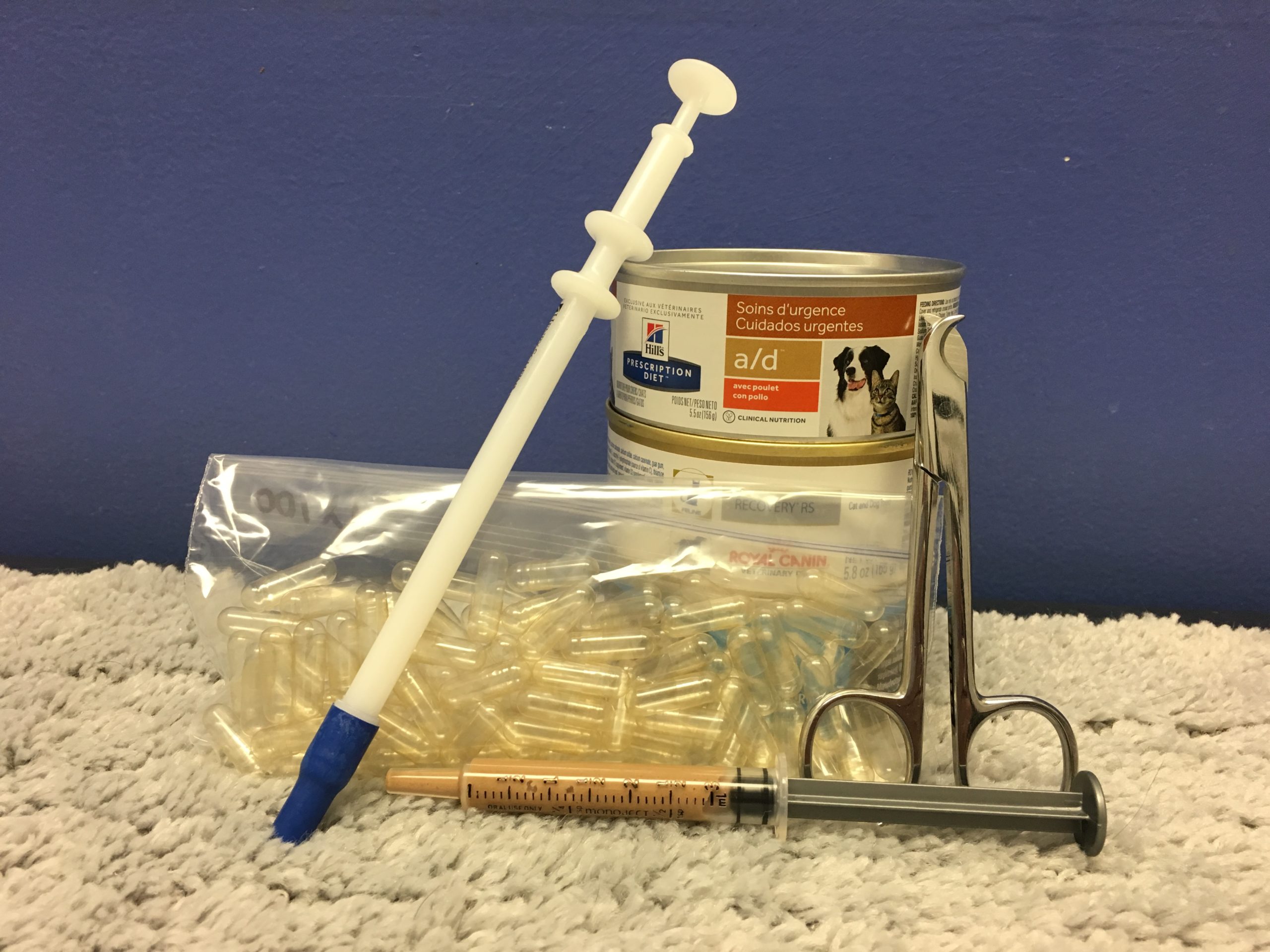 This service is for both seasoned cat parents and those new to the fantastic world of felines! In fact, one of the very best aspects of this service is that Ingrid will teach you to train your cats to willingly accept their medications before they even need any! Preventative medicating consults are a good idea. Regardless of your situation and skill level Ingrid will offer a myriad of solutions.
Ingrid has more than 20 years experience medicating cats in both the home and vet clinic setting. She lectures on this topic teaching vets and technicians the same techniques she'll teach you. Whether it is oral medication you are struggling to administer, ointments, eye drops, or you need to learn how to take your cat's blood sugar (BG) reading or perhaps you would like to know how to more effectively give subcutaneous fluids, and learn to do so in less stressful manner, Ingrid is here to help!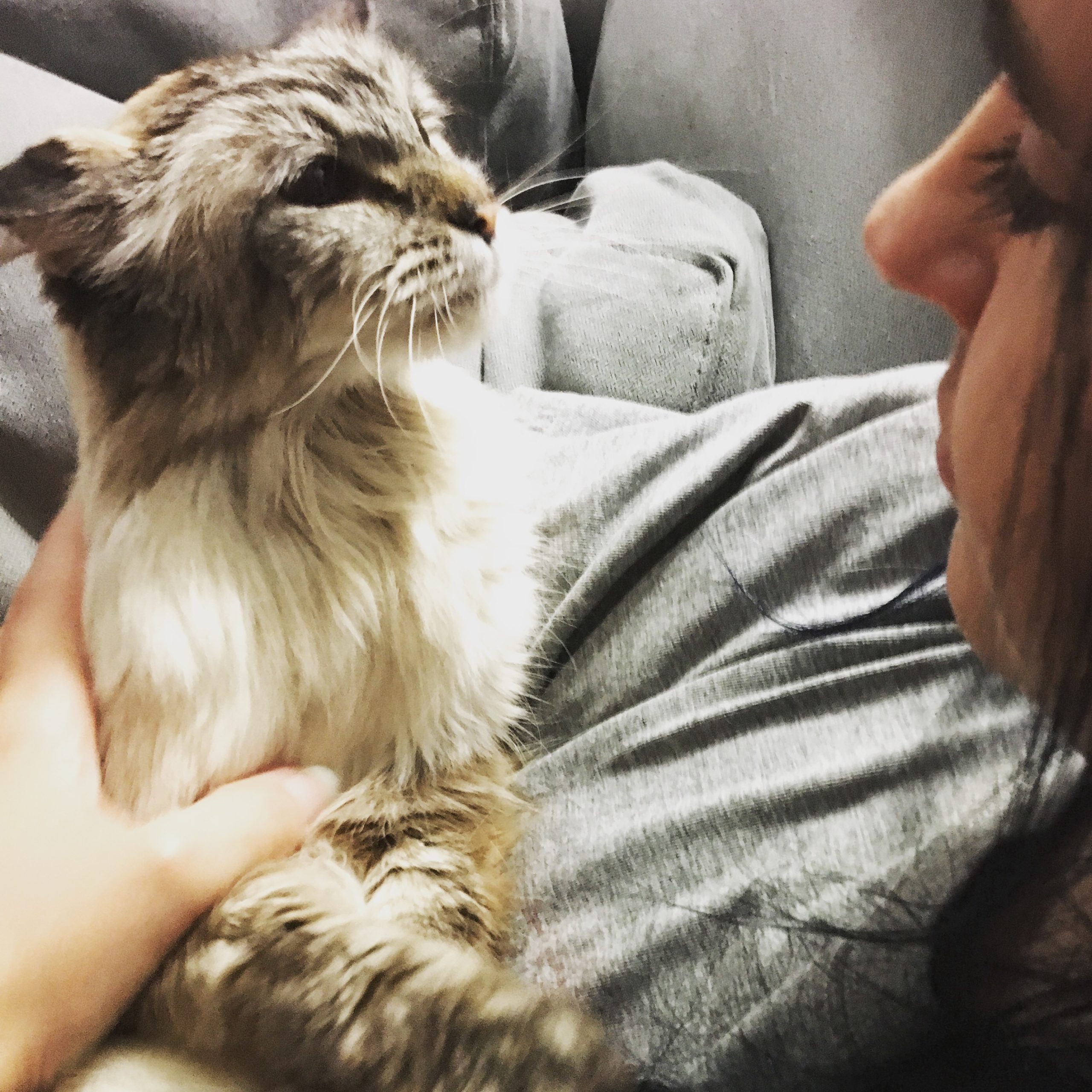 If you are interested in custom built vertical space for your felines or a home consultation on how to best "catify" your current space to meet your cats needs please contact Fundamentally Feline for a home evaluation. Serving the metro Atlanta area only.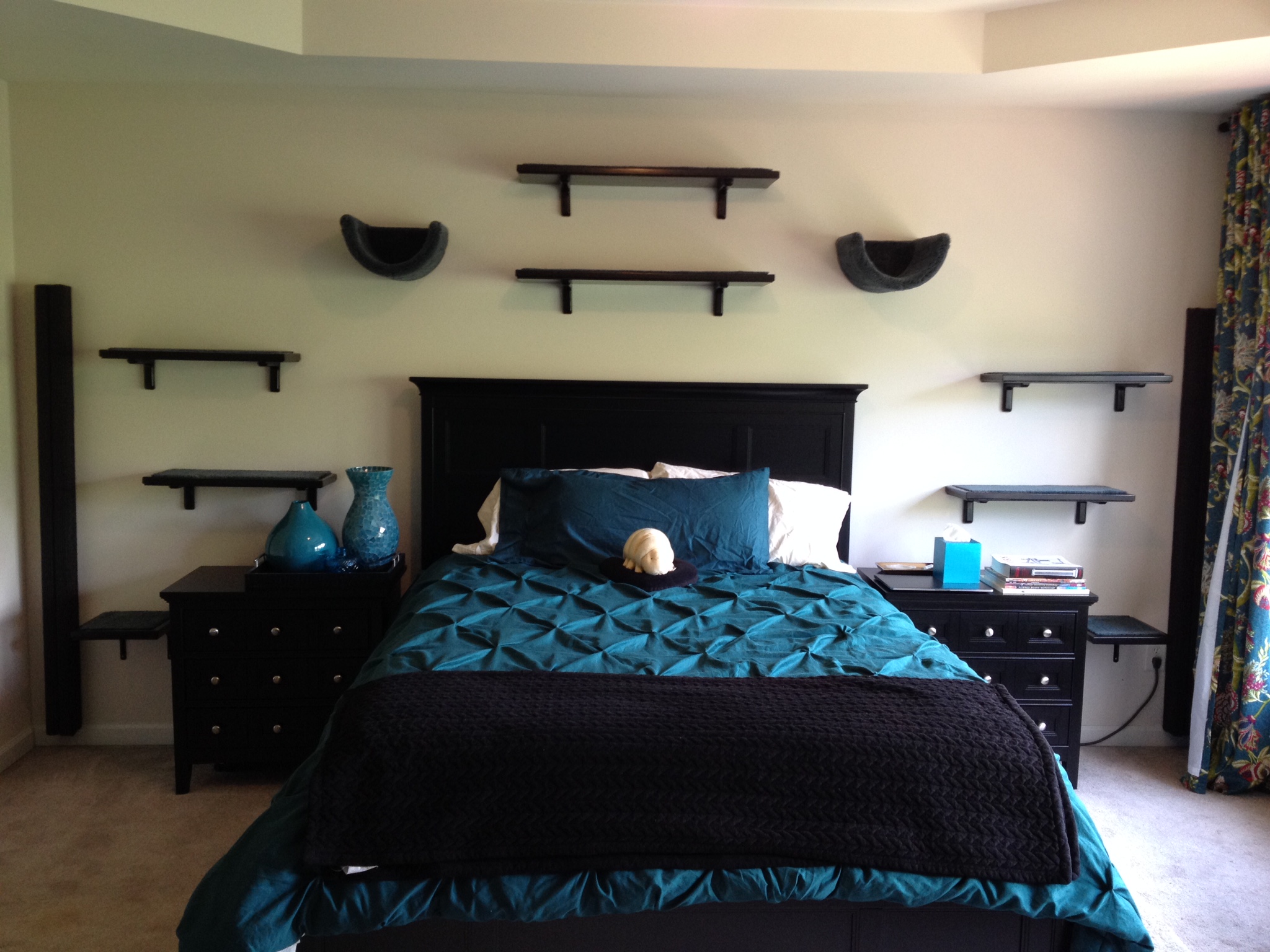 The Master Bedroom Project
Five foot tall sisal poles balance each side, with a series of shelves leading up to the free floating scooped beds at the top.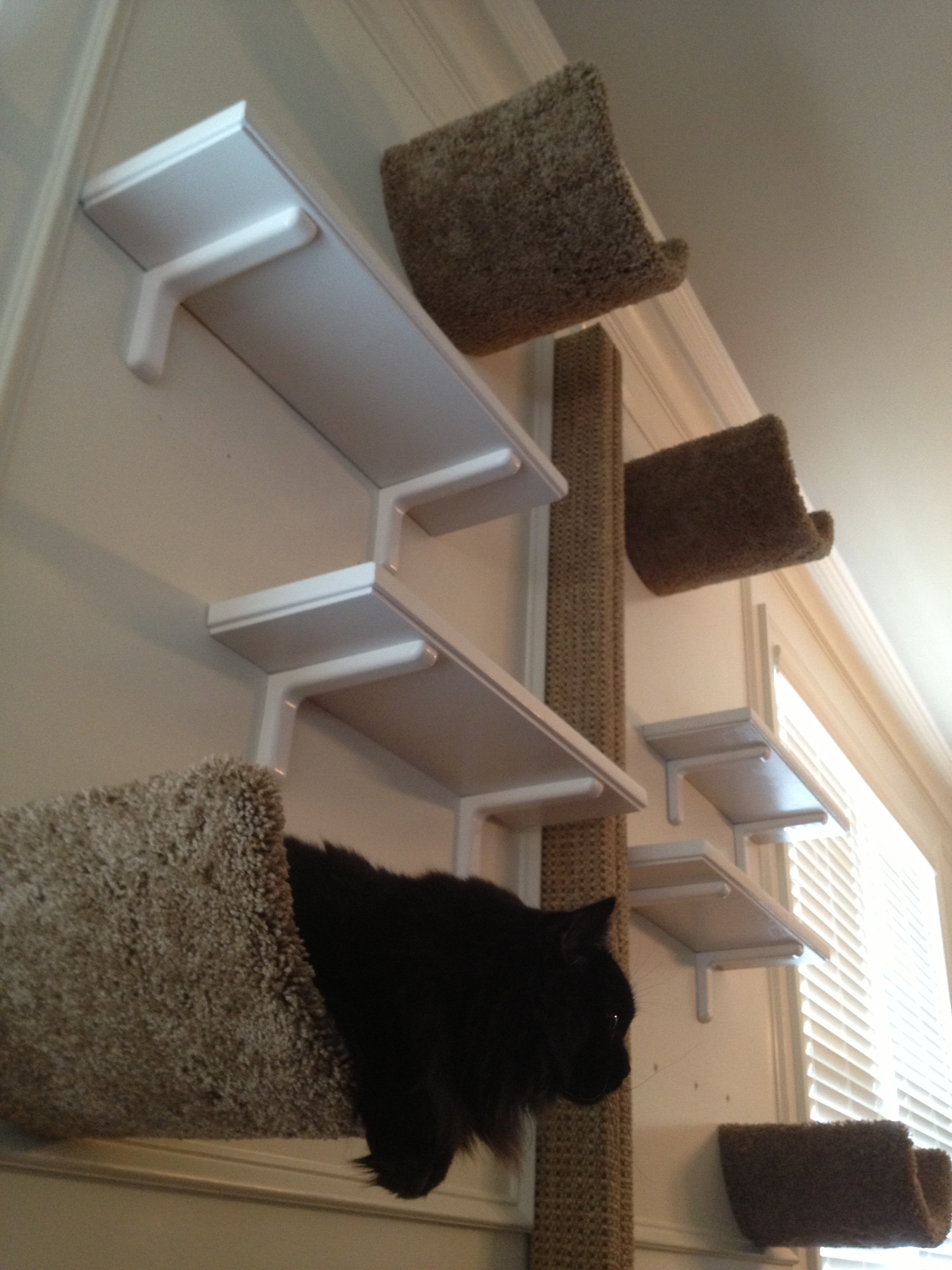 Living Room Catification
Maximize vertical space for your cats, without taking up square footage.  Our service is ideal for small spaces!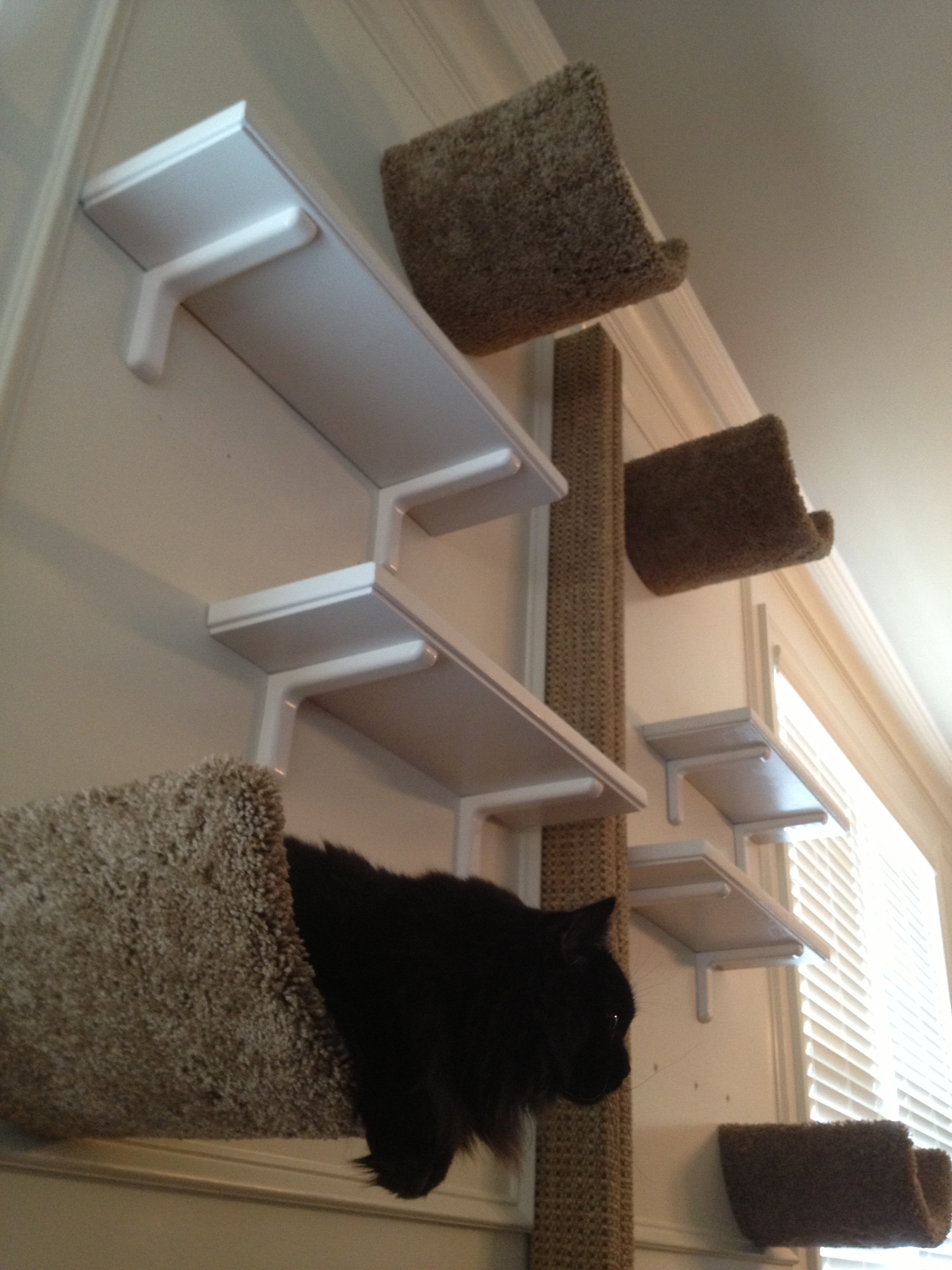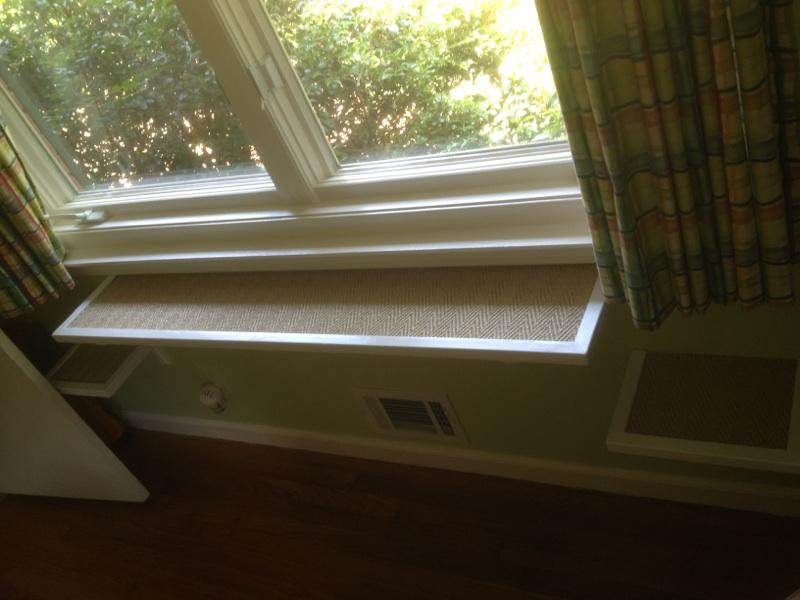 Catify your Windowsills
Expanded window perches for maximized bird and squirrel viewing.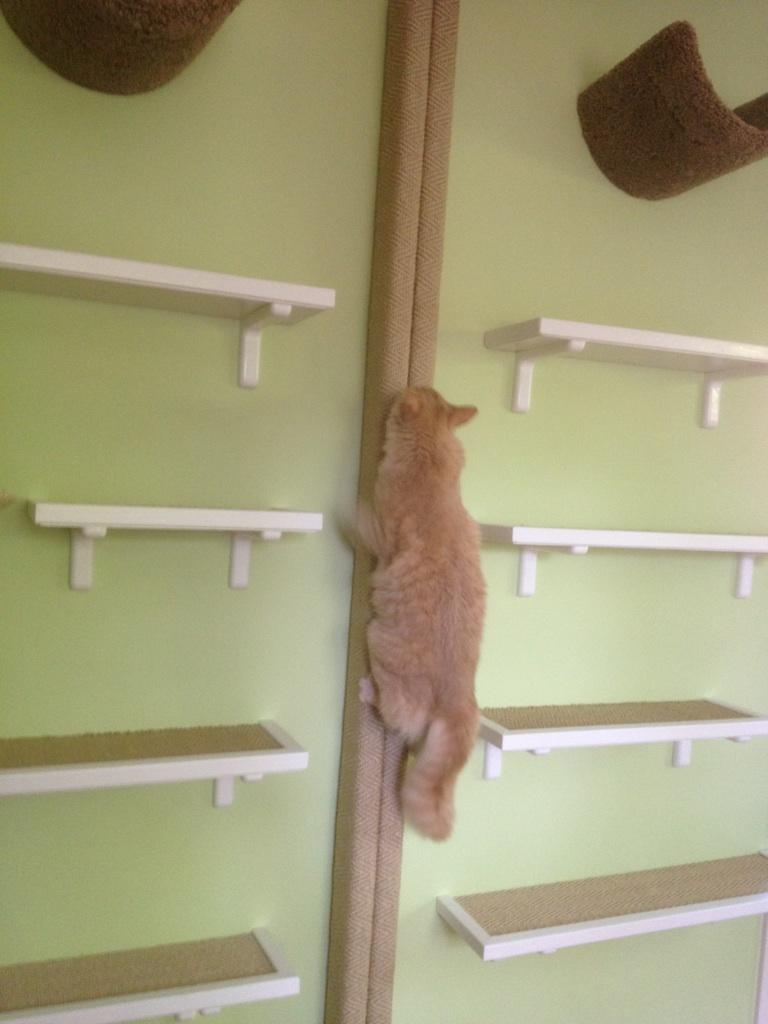 Catify Your Den!
Six foot tall scratching posts leads to free floating scooped beds while horizontal shelves allow handicapped, declawed, or senior cats to access the entire installation all of the same.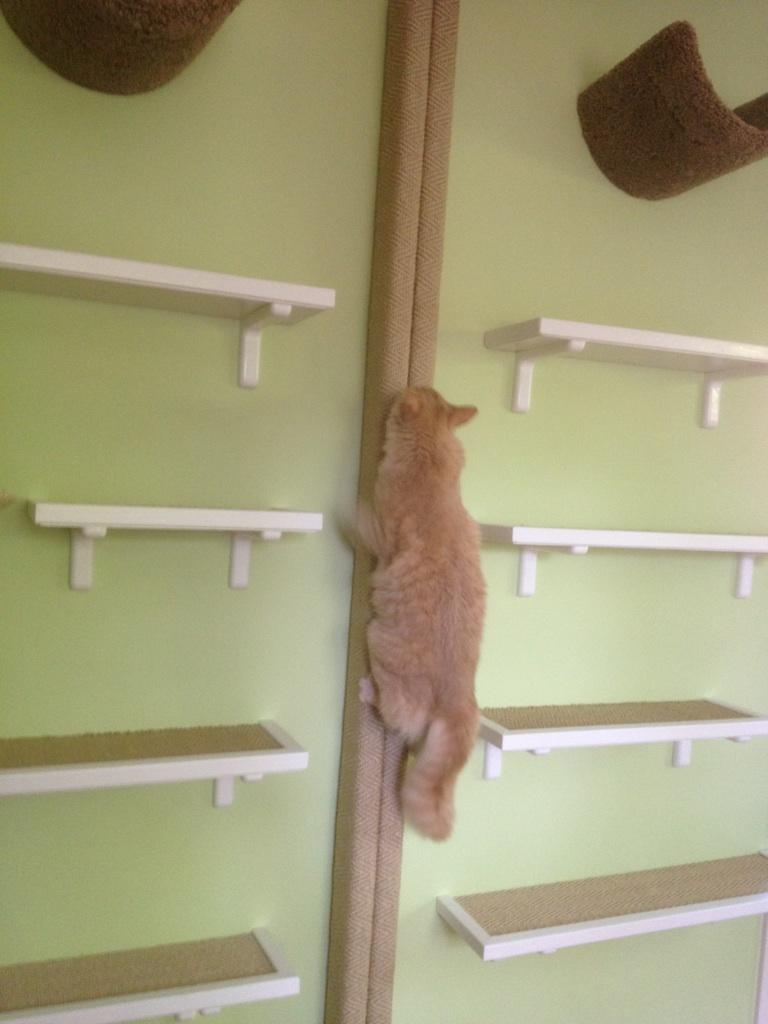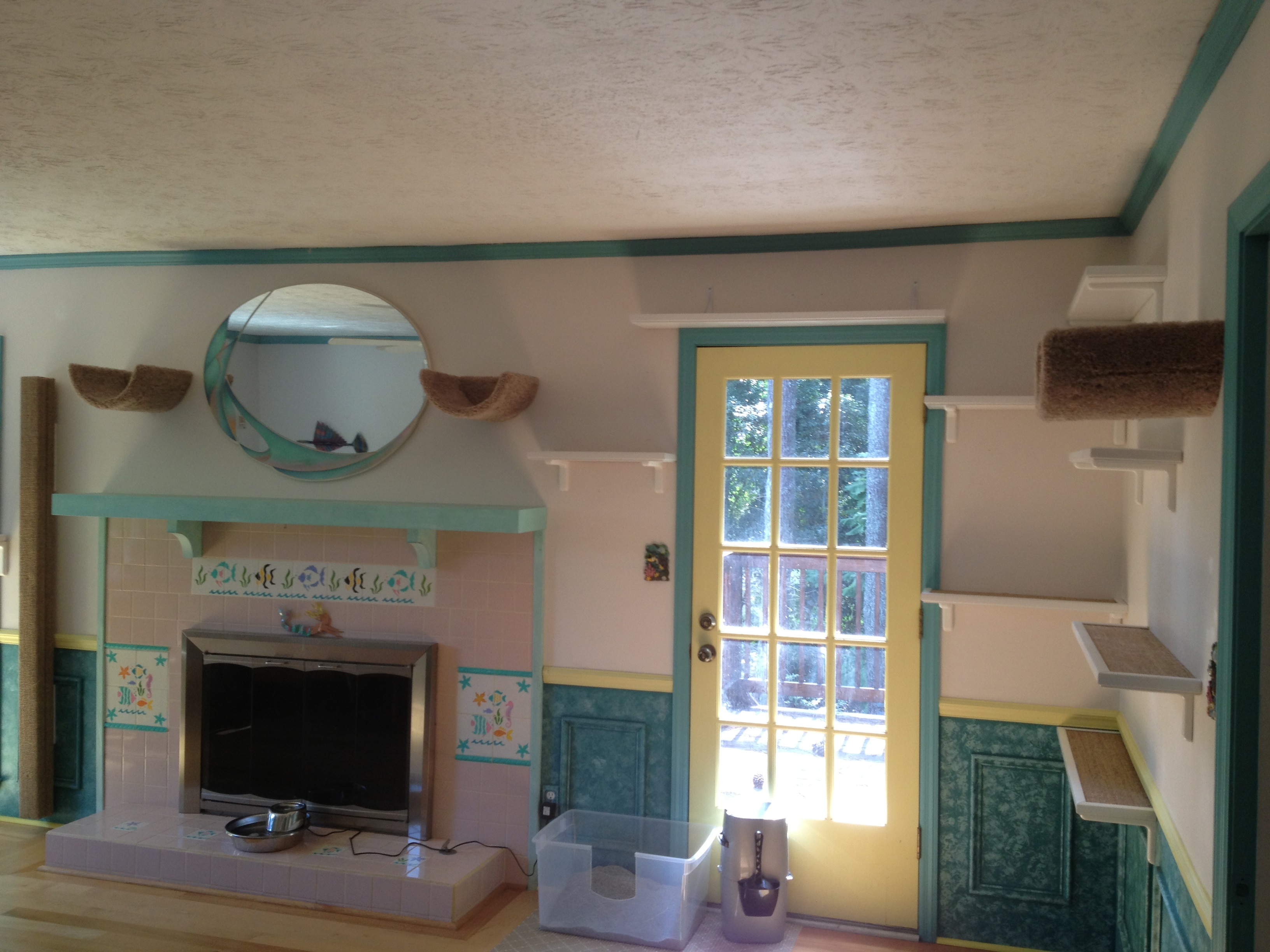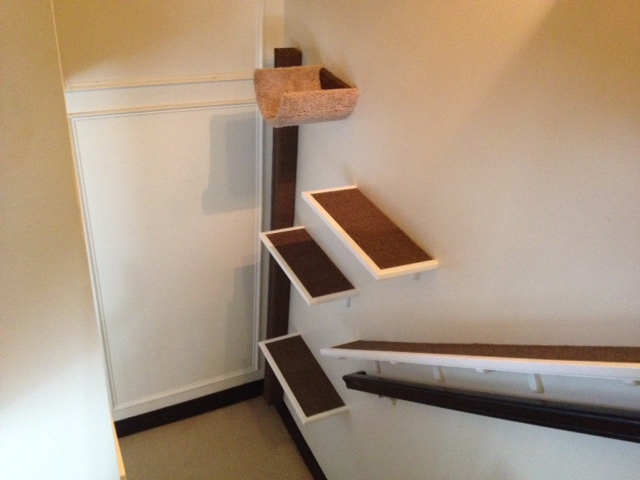 The Stairwell Superhighway
The stairway can be a great place for vertical space. In a multiple cat household, the stairwell can sometimes be a point of conflict, the vertical pathways here allow for multiple cats to come and go without being forced to interact and potentially have an altercation.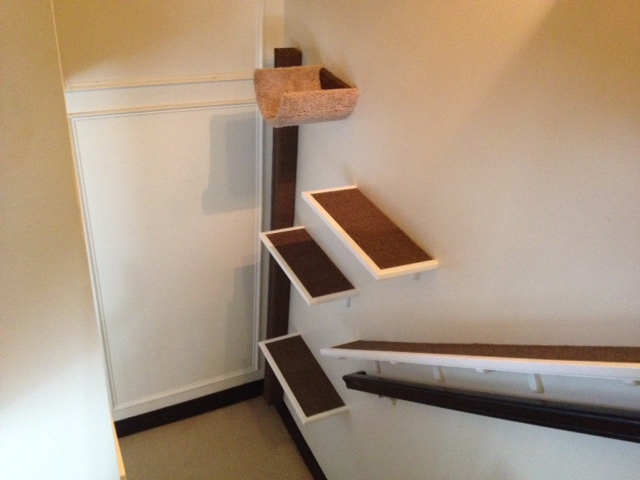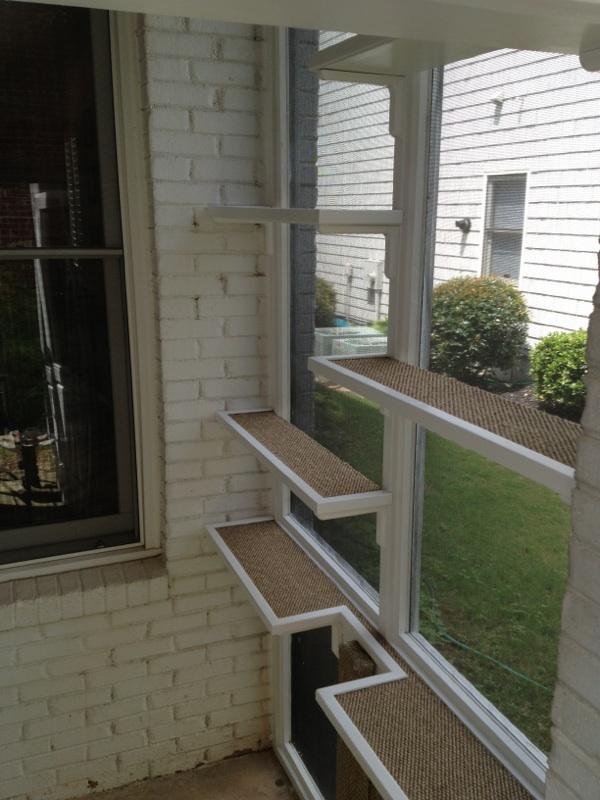 How About Catifying Your Screen Porch?
Screen porches are an excellent application for the type of service we provide. We can make it so that your cat can walk around your entire porch and never touch the floor!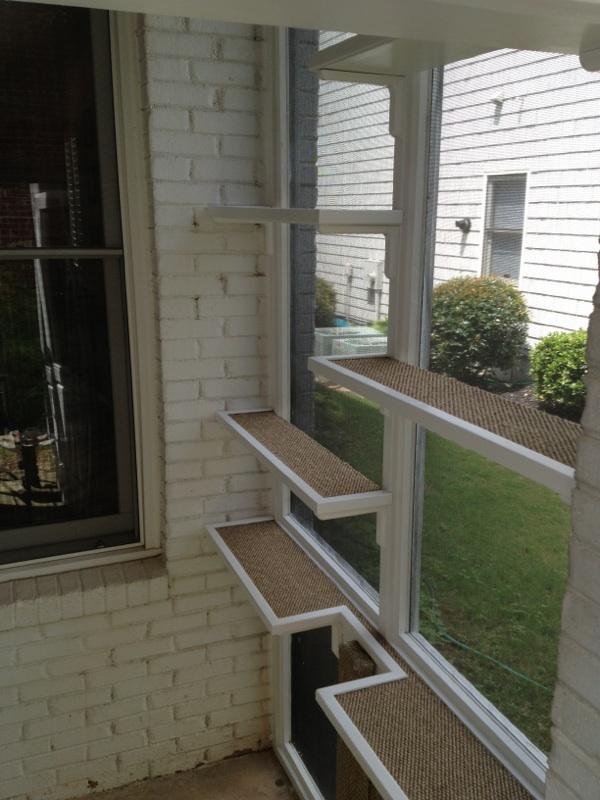 Litter Box Cutting Service
Since there are precious few commercially available litter boxes that are of appropriate size we also offer the service of cutting and sanding the opening to our ideal litter boxes.