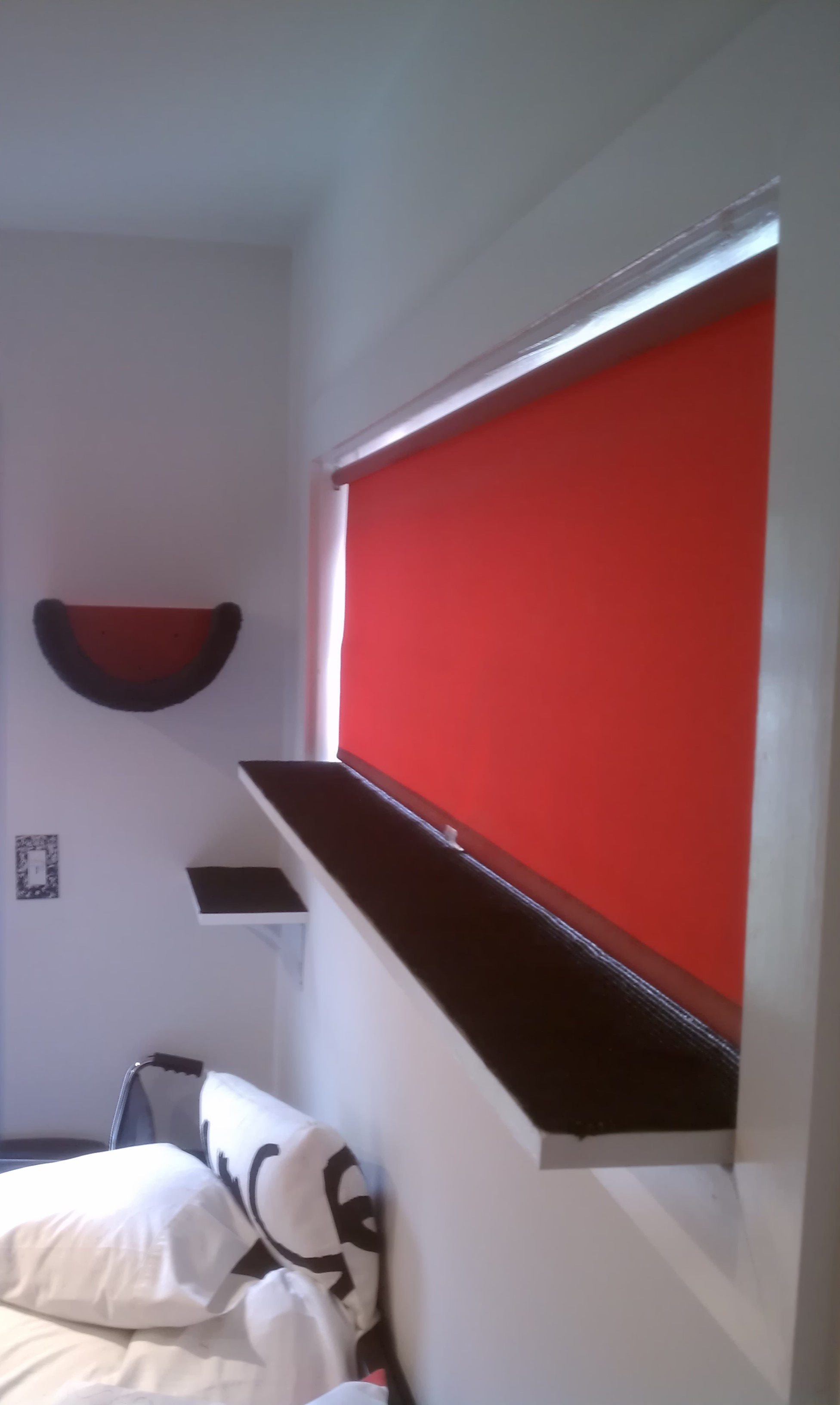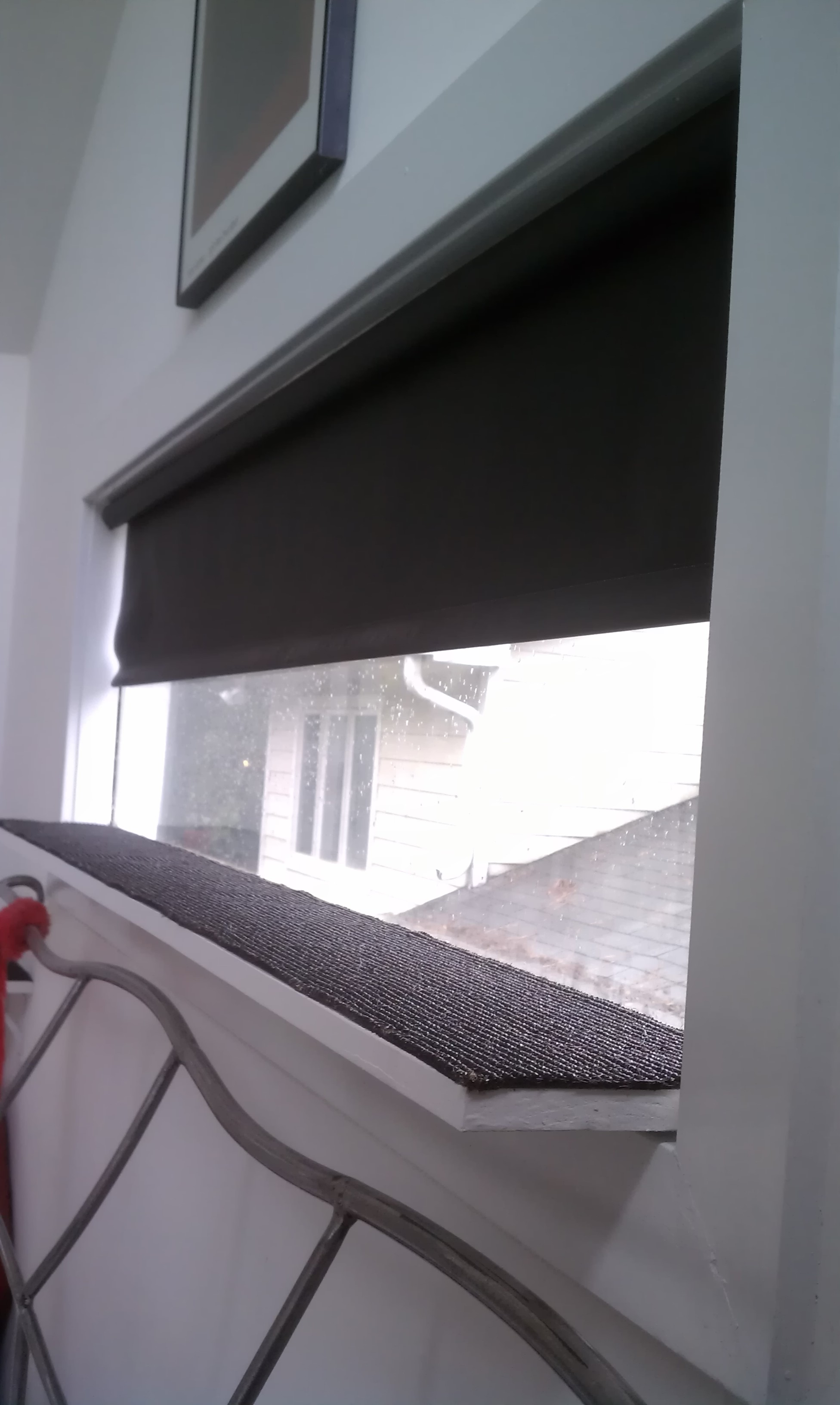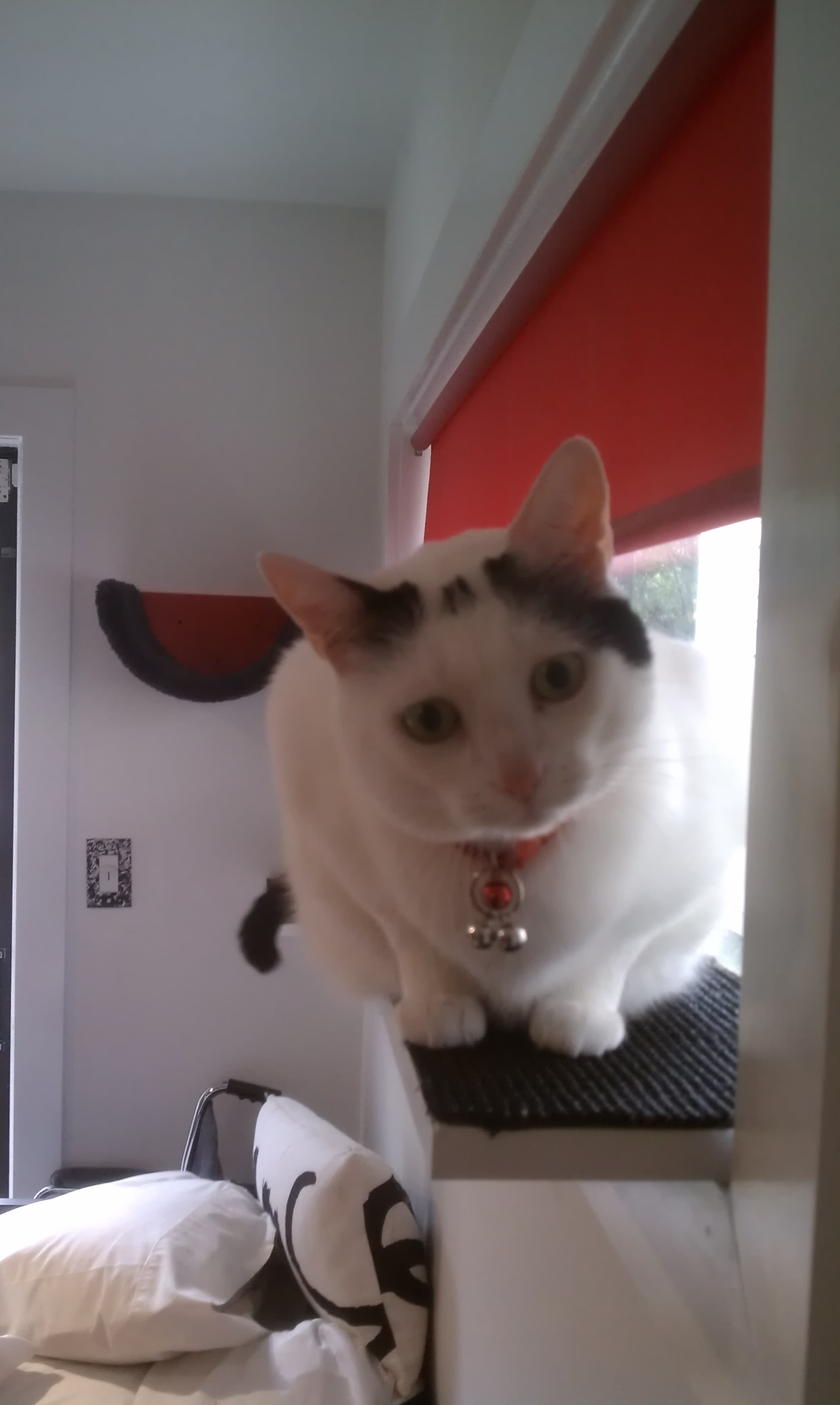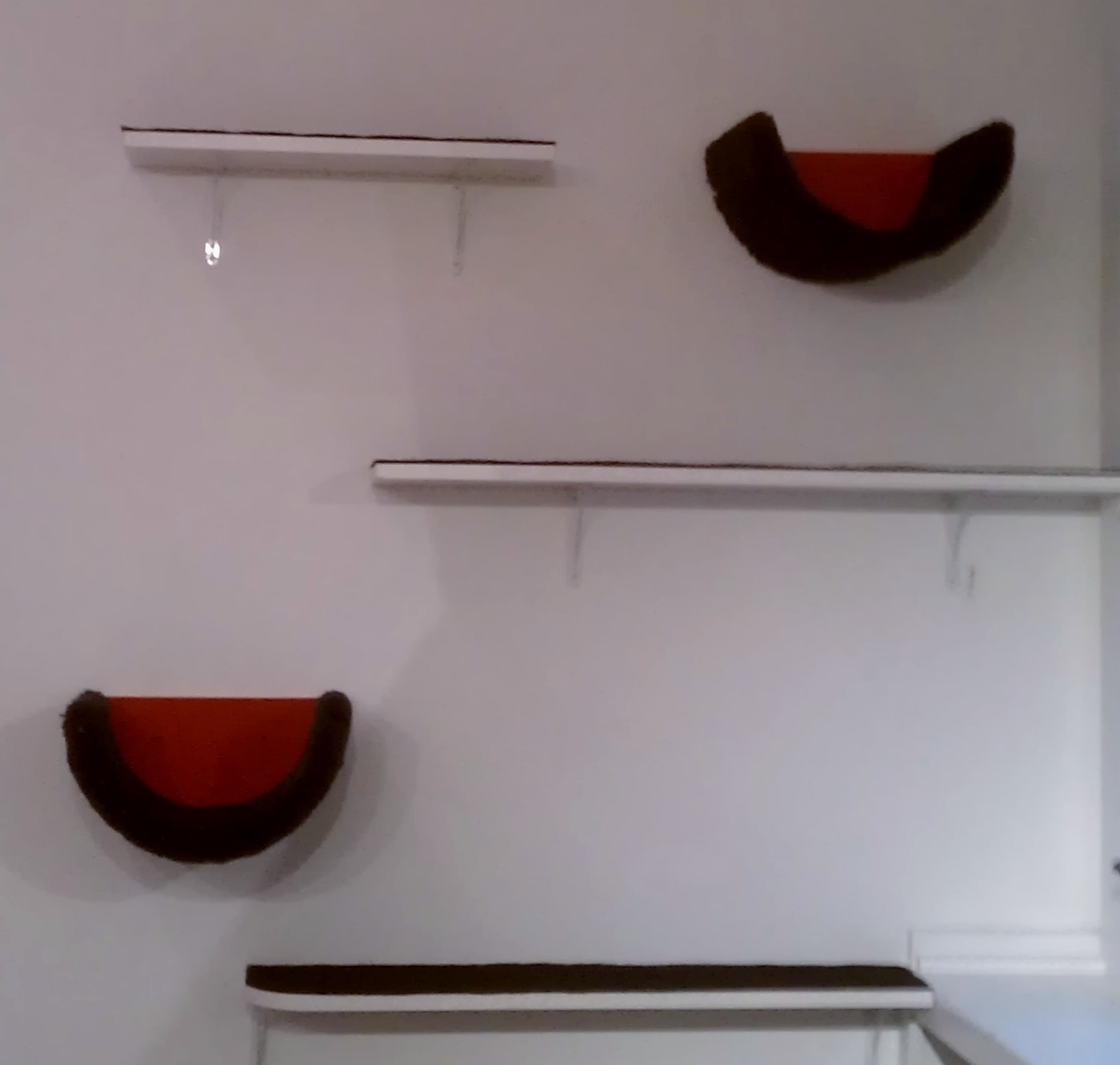 What their Mom had to say!
I cannot stress how pleased I am with the work delivered by Ingrid and Jake at Fundamentally Feline. I had some very specific requests and they really stepped up to the challenge!
While I did have particular ideas in mind; I had no idea about the spacing or type of furniture etc. All I knew was that I wanted the cat furniture to be black and red to match the décor in the room. These were unusual colors from what they had done previously but they were able to work with my requirements, no problem!
They helped me understand what items were available and how to space things so it would be best for my cats to access. I loved what they suggested! (I know they will work with people that have their own design in mind). Before I knew it, Jake was here measuring the space to make sure everything could be done as we had sketched out and designed. (Naturally, they always called me to set up the date and times for them to come out and were able to accommodate my schedule limitations as well).
Jake took care of ordering the carpet and sisal for my special color requests. Once the carpet arrived, he came out right away to install everything.
Their creativity, workmanship, and desire to do the best thing for my cats really were outstanding! I highly recommend them for any project you have related to your cat!