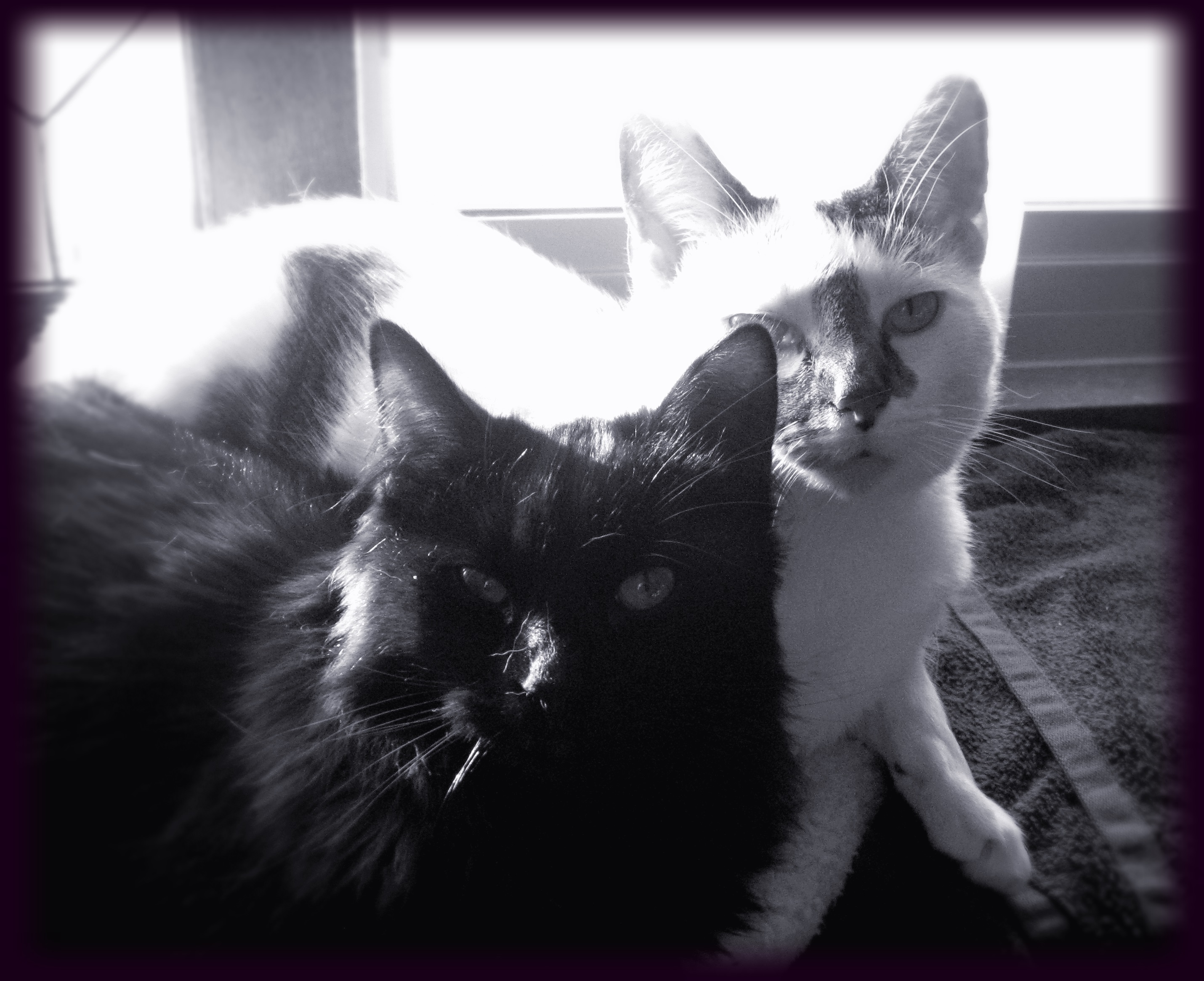 I'm not sure what I can add that hasn't already been said about Ingrid, but I feel compelled to weigh in. I'm a veterinarian with a multi-MULTI-cat household. I also have a special interest in feline behavior, and have helped solve feline behavior issues for so many others, I was dismayed and embarrassed that I couldn't solve my own.
Our primary issue has been inappropriate urination and urine marking. For years we have had between 12 and 15 cats and had absolutely perfect litterbox use, but something about the combination of current personalities, the outside strays and the fosters and feral TNR cats who have come and gone just set the crew over the edge, and peeing-pandemonium ensued.
Ingrid was not the only feline behaviorist I contacted. I had narrowed it down to a few through my research and was told by the other experts, including one veterinarian, that I had already tried everything they could possibly think of except drugs, and they had nothing to offer us.
I was impressed with Ingrid before we ever talked. From reading her personal practice philosophy, looking at the tools and videos she shares right on the website, and seeing the passion and professionalism with which she handles each patient, I knew she was our match.
Unfortunately I live about 8 hours away from Atlanta, so our consult was via phone and pictures. So I was next impressed with how much detail she could ascertain, and impart, from a distance! It turned out I was already doing a "good" job with litter box size, number and location, with vertical space and enrichment, play and food foraging, but I wasn't doing a "great" job. Ingrid quickly came up with an abundance of specific suggestions and tools that were practical, affordable, doable and very helpful to move me in the direction of doing a great job!
She also has such a thorough and truly holistic approach that instead of simply narrowing in on a 'BEHAVIOR PROBLEM' we talked about all other aspects of a cat's life and wellness plan. Ingrid also cares for the human; she made me feel a lot less embarrassed and inadequate by sharing her own story, and pointing to the reality that no matter how great a job I do, the cats will be cats and at these numbers part of being cats will likely include urine marking. She is a client's dream, and I might add a veterinarian's dream!
The outcome: we are still a work in progress. I wish I could say that 100% of the peeing pandemonium has ceased, but I have to reconcile myself to the fact that when one has over a dozen cats as permanent residents and continues to assault their domain with scents of various recovering feral cats in traps, there will be pee! BUT if I had to quantify, I would say the problem has been cut in half. In addition, we have happier and more active cats thanks to the more intense territory catification, and food foraging opportunities, and we continue to improve.
-Dr. Danya Linehan, DVM & Mike Parks
Ohio