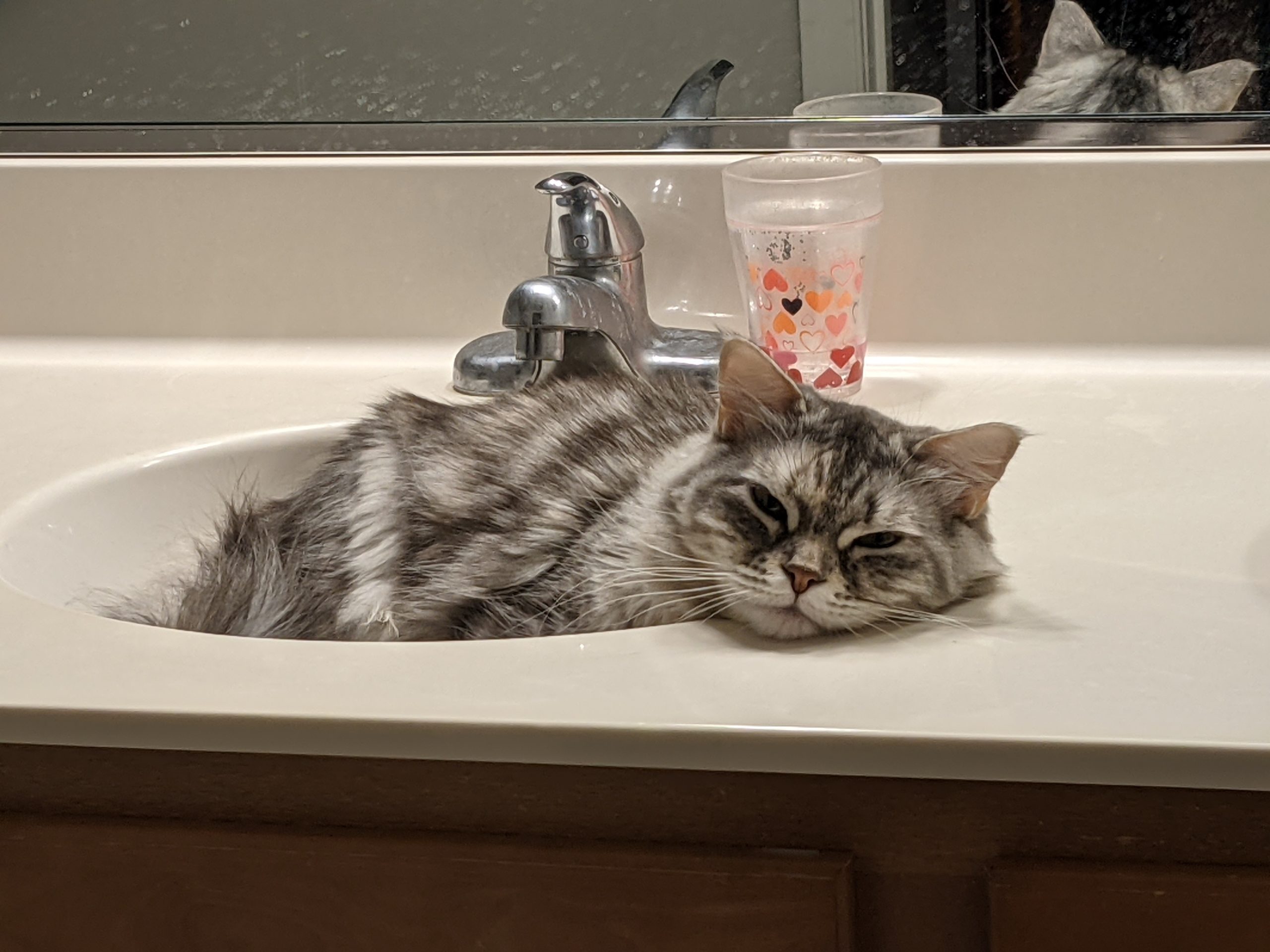 My Floor Doesn't Get Cleaned as Often
I found Ingrid through a talk she did with the Kitty Cat GO adventure challenge group. I knew my Rosie was trying to tell me something by peeing by her food bowl every day. I'd pretty much made my peace with mopping up the floor every day, my floors were always clean in between events! It stopped every so often but this time it was back with a vengeance and I was cleaning up many times a day, even poop. I even got a silicone mat with raised edges so it was easier to clean. My most embarrassing moment was when my kind neighbors and friends who fed while I was off traveling reported back that she had done it on their watch.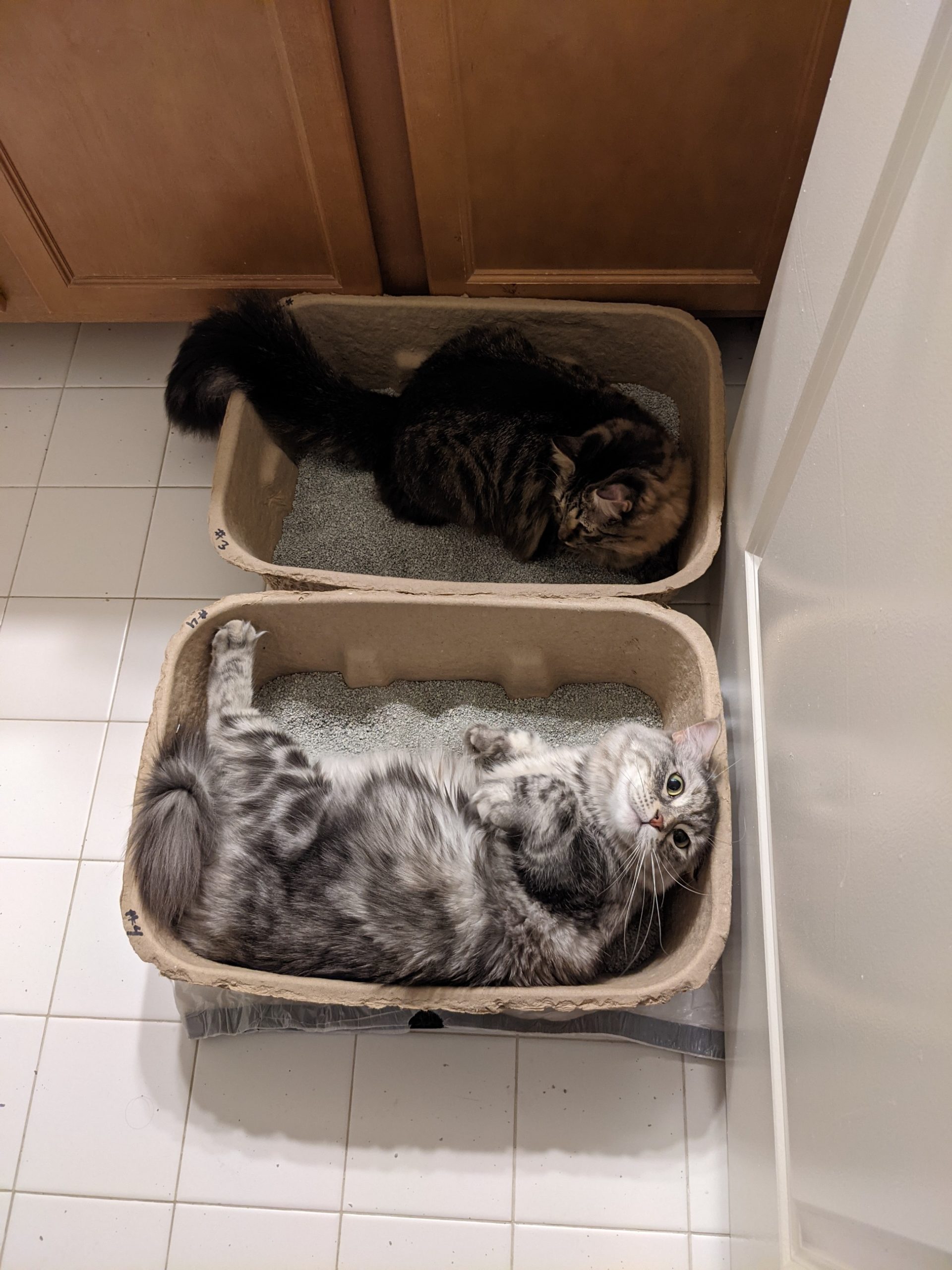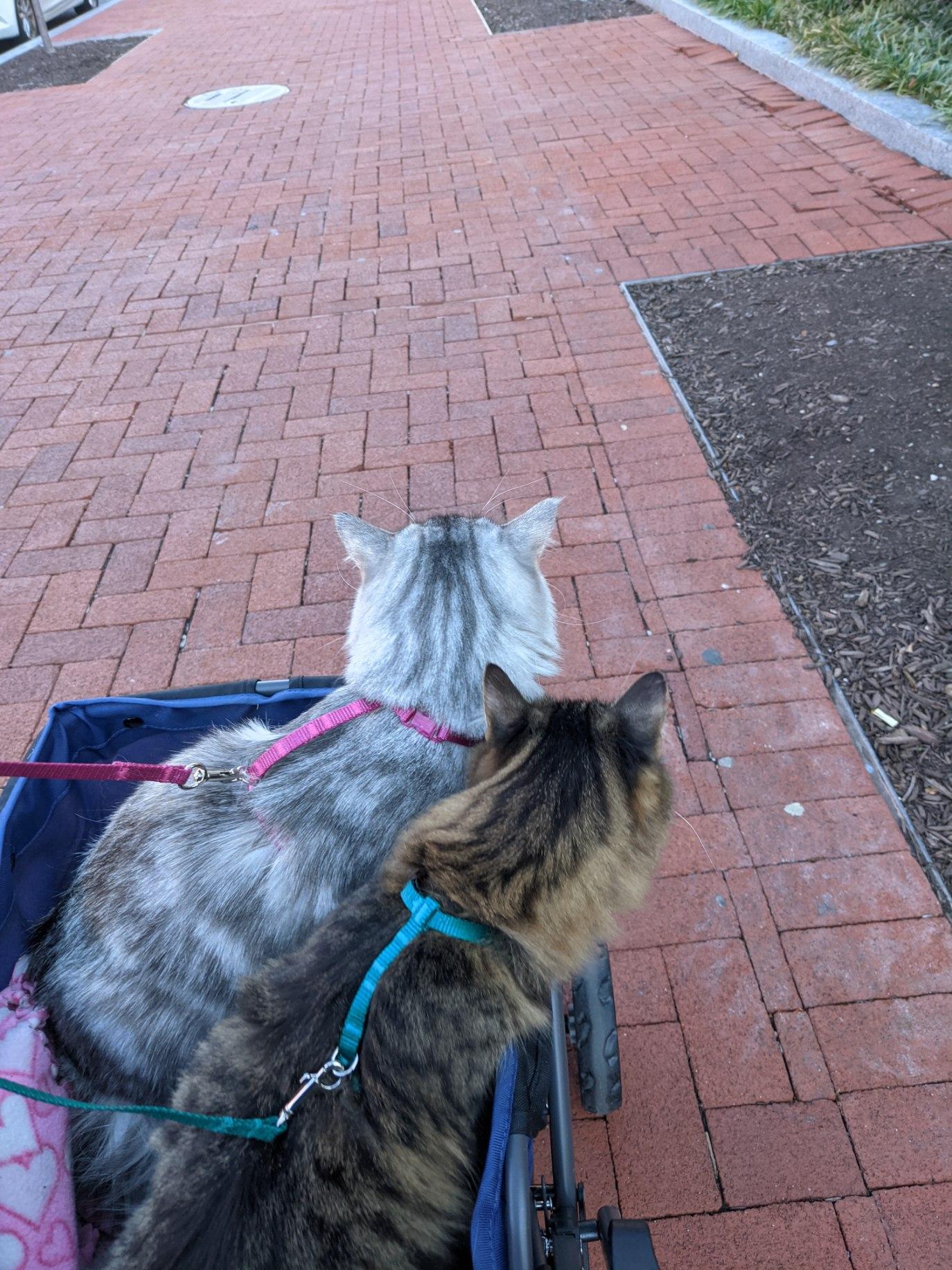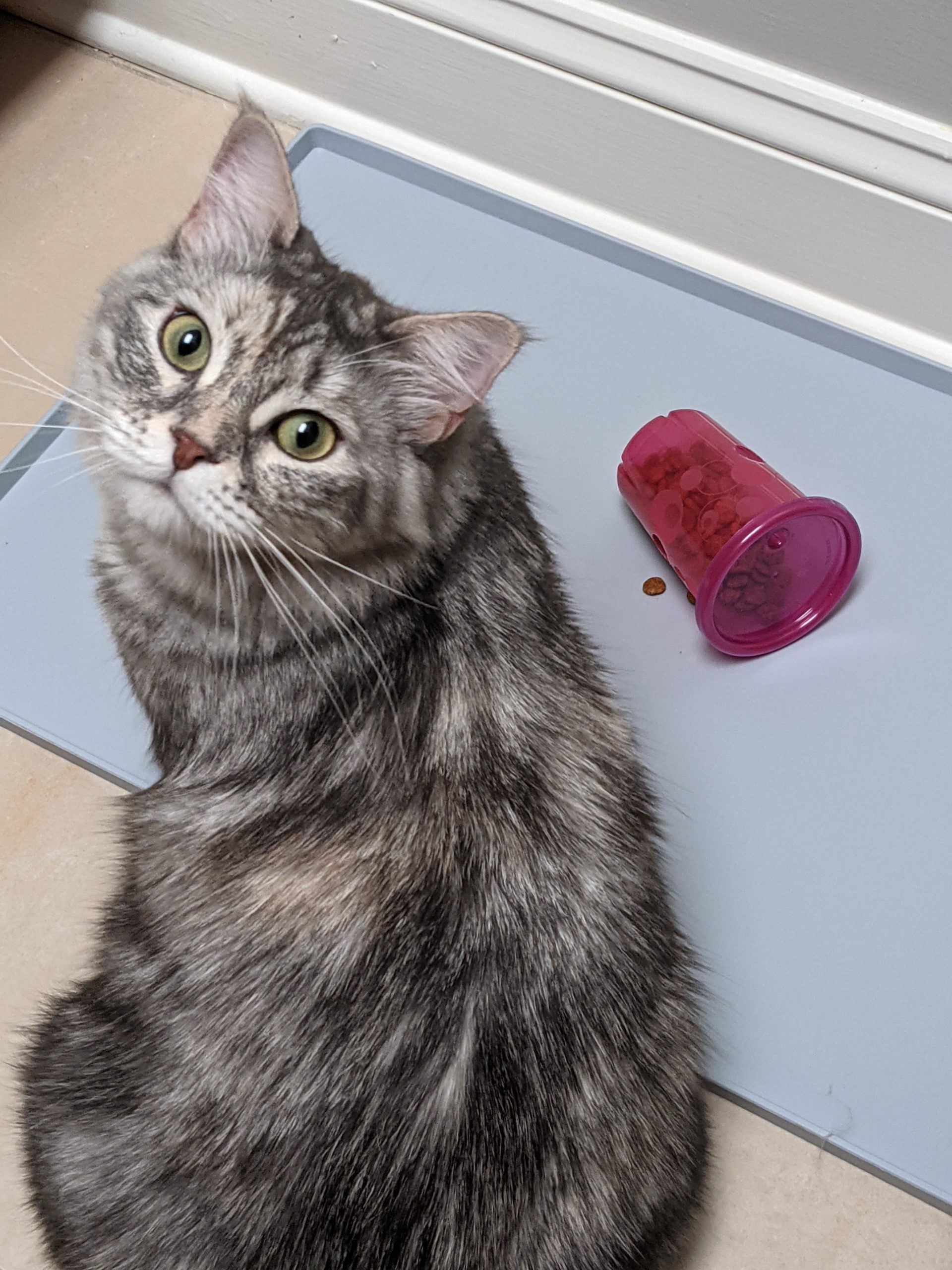 My Rosie, who was awesome before, is even more lovey these days. She used to do bedtime snuggles 2-3 times a week but now I get them 2-3 times a night! Also part of the plan, they get twice a day wet food and then forage for dry whenever they want. My cats aren't overfed and they're not climbing the walls when it's meal time. We're even back to training!
For two cats and one human in a tiny apartment in DC, it feels like we're living a much bigger life now. Thanks Ingrid!!!
Katie Werback
Washington D.C.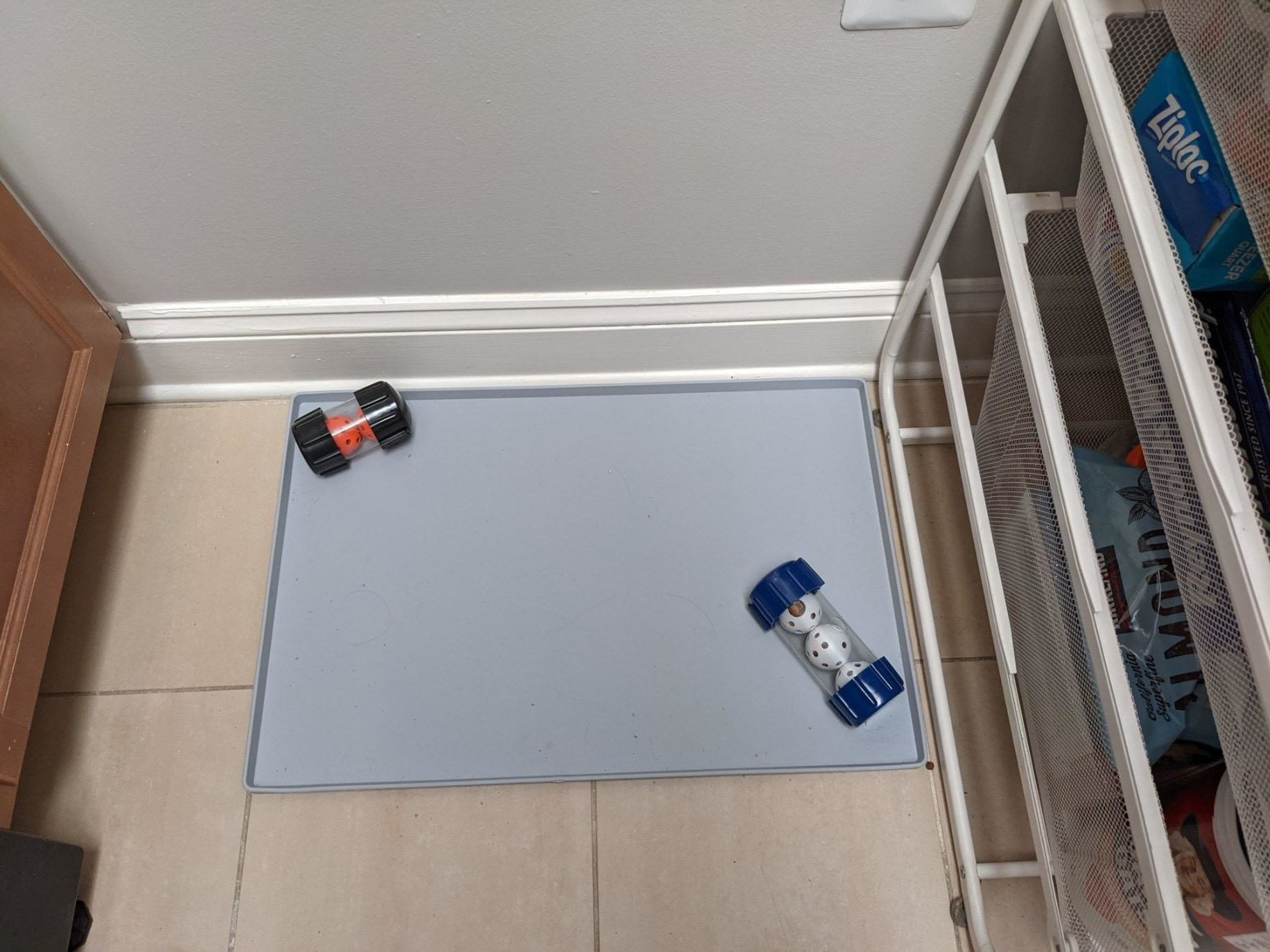 It took Ingrid's holistic approach to put together an actionable plan. When I filled out Ingrid's questionnaire, I actually felt relieved that someone would want to know so many different things about my cats. It was a breath of fresh air to have a new set of eyes because I was in tunnel vision mode
We ensured medical wasn't the issue and then moved onto making the litter box a friendly place again. After offering seven litters(!) both of my cats informed me that they did not like wood litter, they never even touched it. Crystal stuff, they played a little but they love the clay. We have had zero incidents since providing clay litter in a monster clear box.