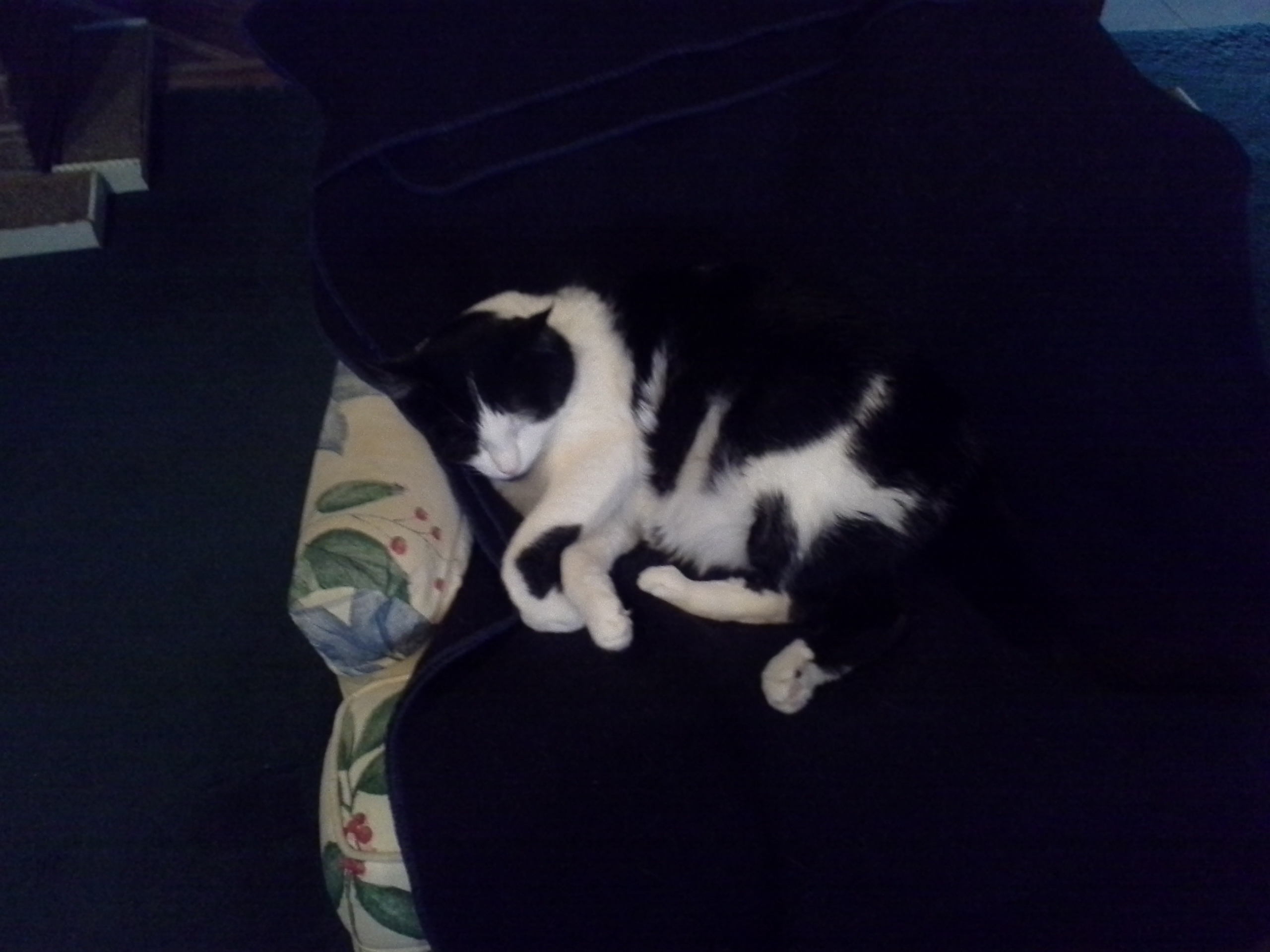 My husband and I adopted Allie from the local Humane Society when she was approximately 6 weeks old in July 2010.  She started peeing outside the litter box after my husband and I went on vacation in 2012.
I was shampooing carpets all the time.  The only thing we could think of to combat her soiling every door, floor or window was to tape puppy training pads to the doors, drawers, windows, and floors so that when she peed, at least some of the urine went on the pad and not on the countertop, the rug or the floor.  However, that didn't always work.  I strategically placed puppy pads where she'd previously urinated and she would move to a new spot. She urinated so many times on the bedroom carpet that we will have to replace it in order to eliminate the stain.
We tried the Feliway spray, Feliway atomizers, the Spirit Essence Safe Space for Cats, Xanax for cats, Cat Attract litter, etc. all to no avail.  We were extremely frustrated because we didn't know how to stop her from urinating outside the litter box.  And then, I found Ingrid and Fundamentally Feline.  I described our situation and Ingrid spent more than two hours talking with me and my husband.  I sent her video of our house and also provided a floor plan.  We implemented all the changes Ingrid suggested and after about three months, Allie had stopped peeing outside the litter box.  We are so happy that Ingrid helped Allie.  We're ecstatic that Allie isn't peeing anywhere but in the litter box.  I would recommend Ingrid and Fundamentally Feline to everyone.  We can't thank her enough!!
Carolena & Wayne Cogdill - Texas