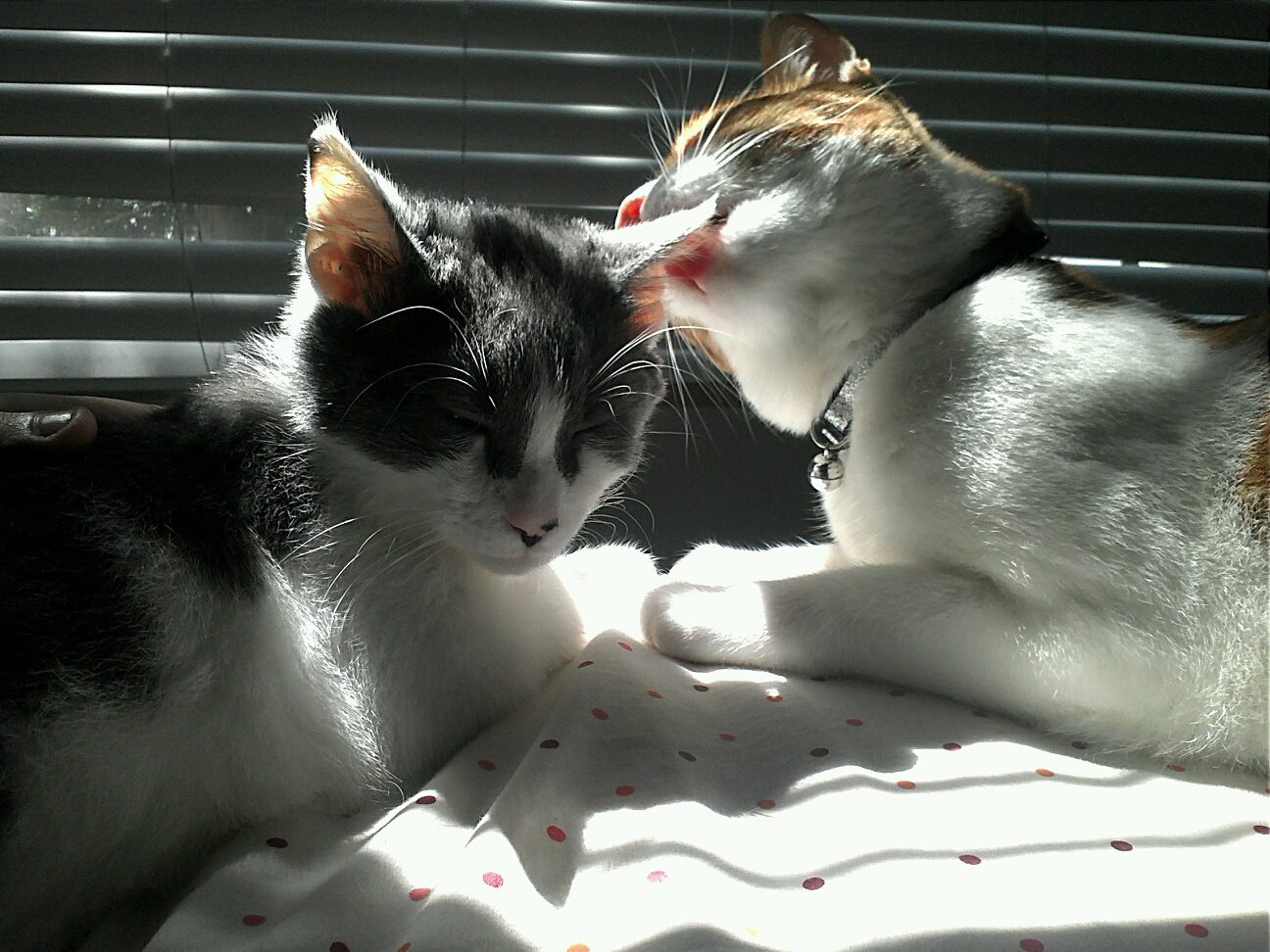 Hogan and Loki
Hogan and Loki grooming each other. Mutual grooming is one of the highest forms of affections cats extend to one another.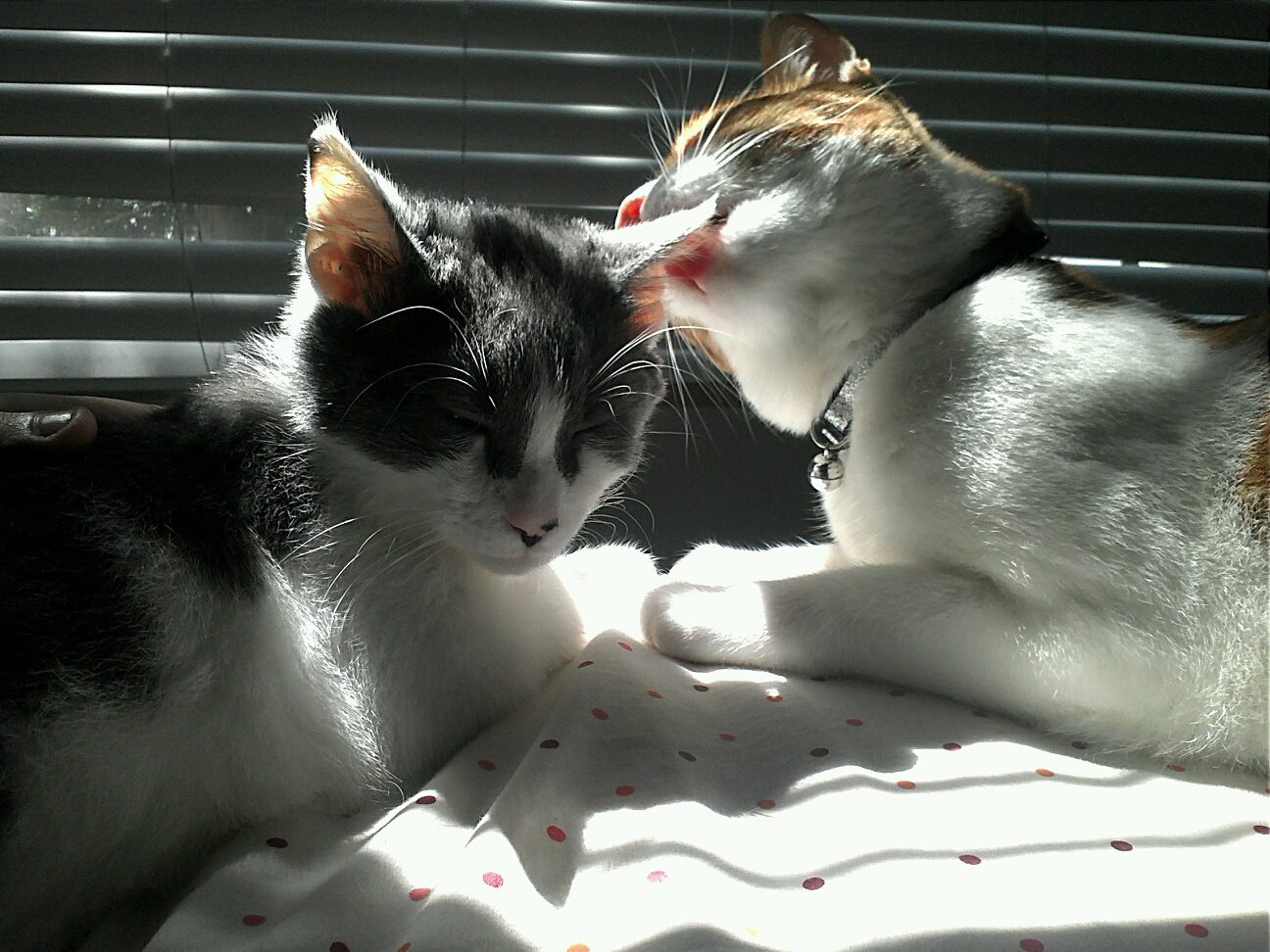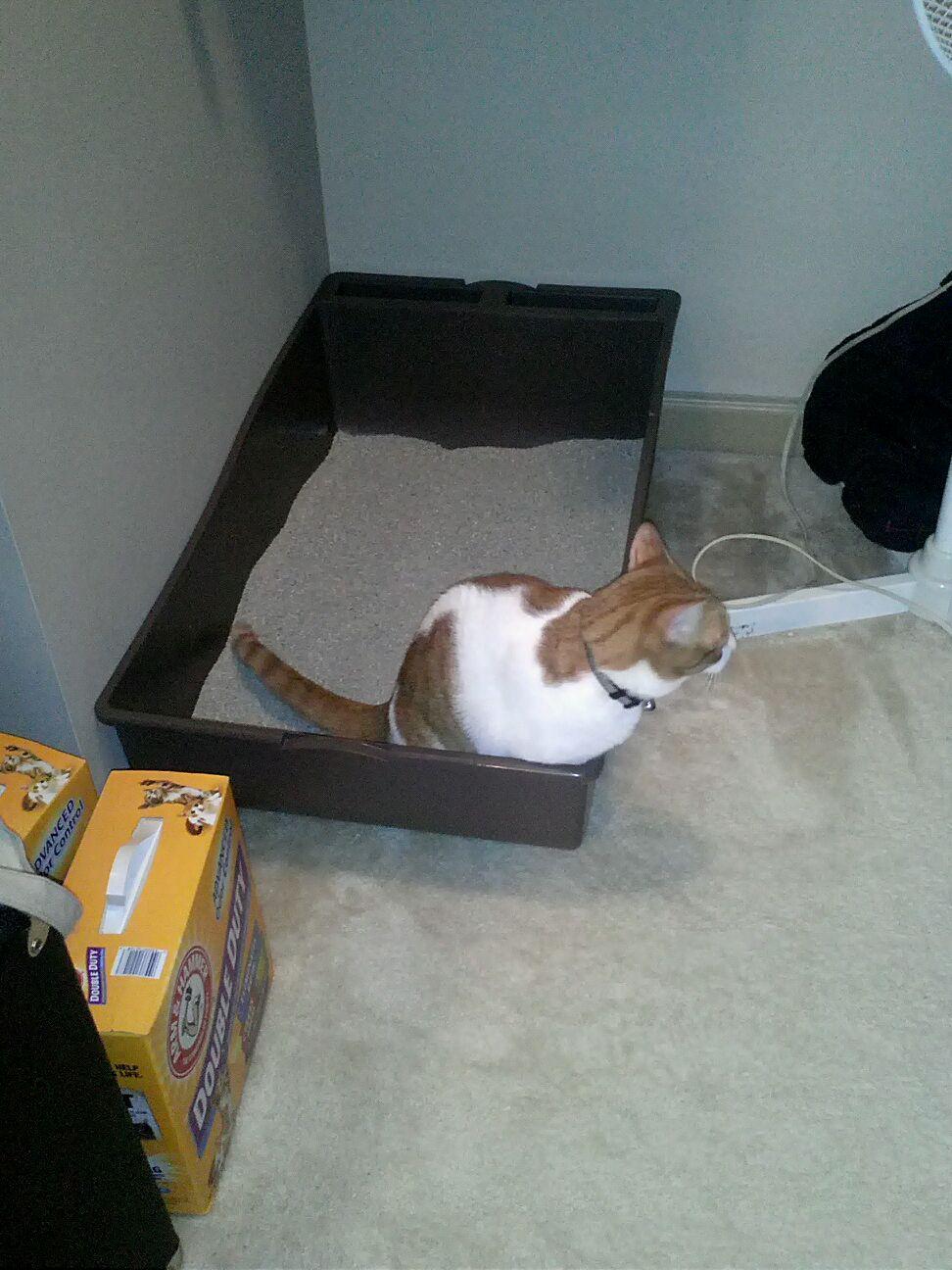 Hogan's new litter box
A nice new, big, clean box scooped daily made Hogan a happy cat.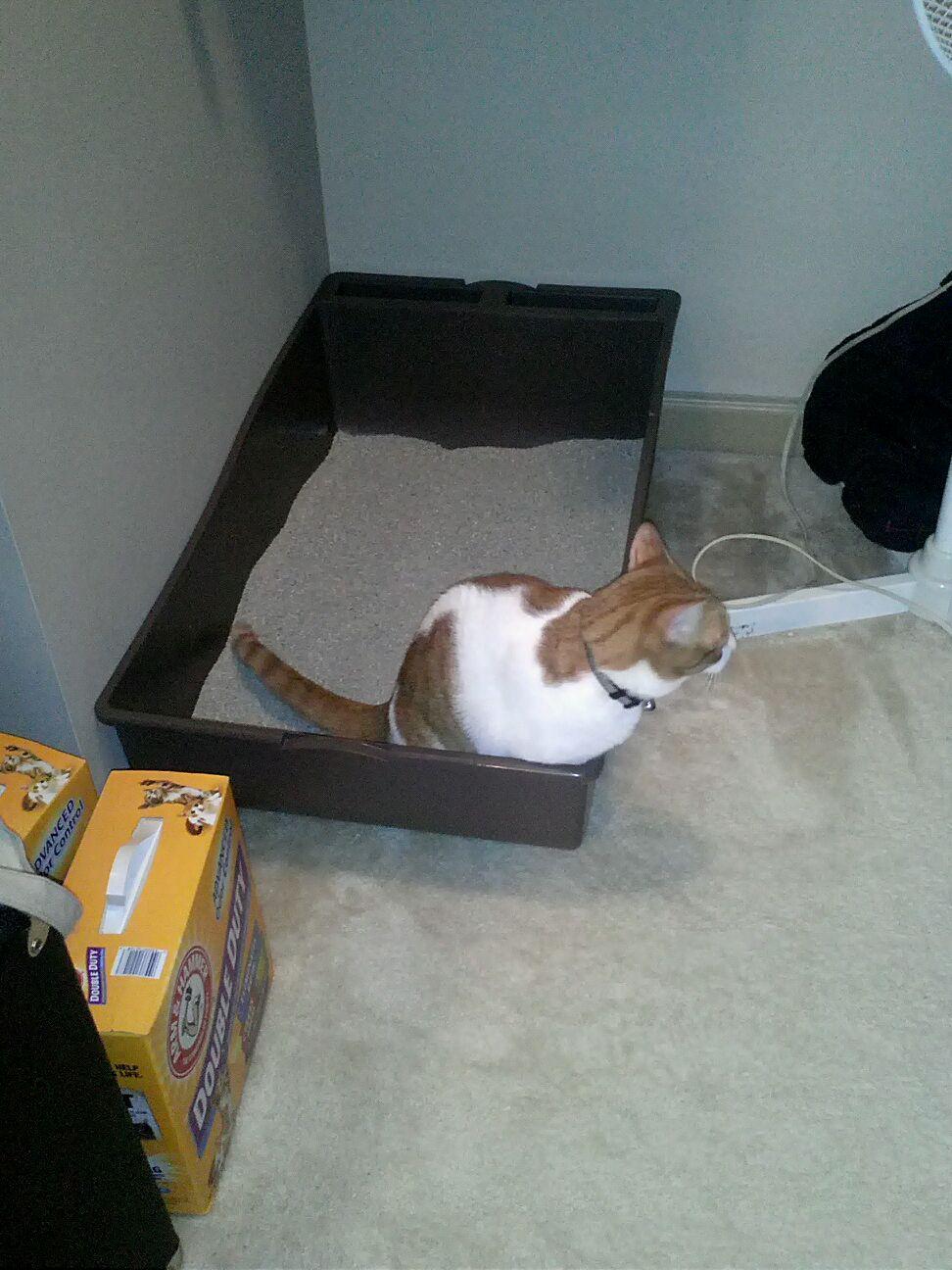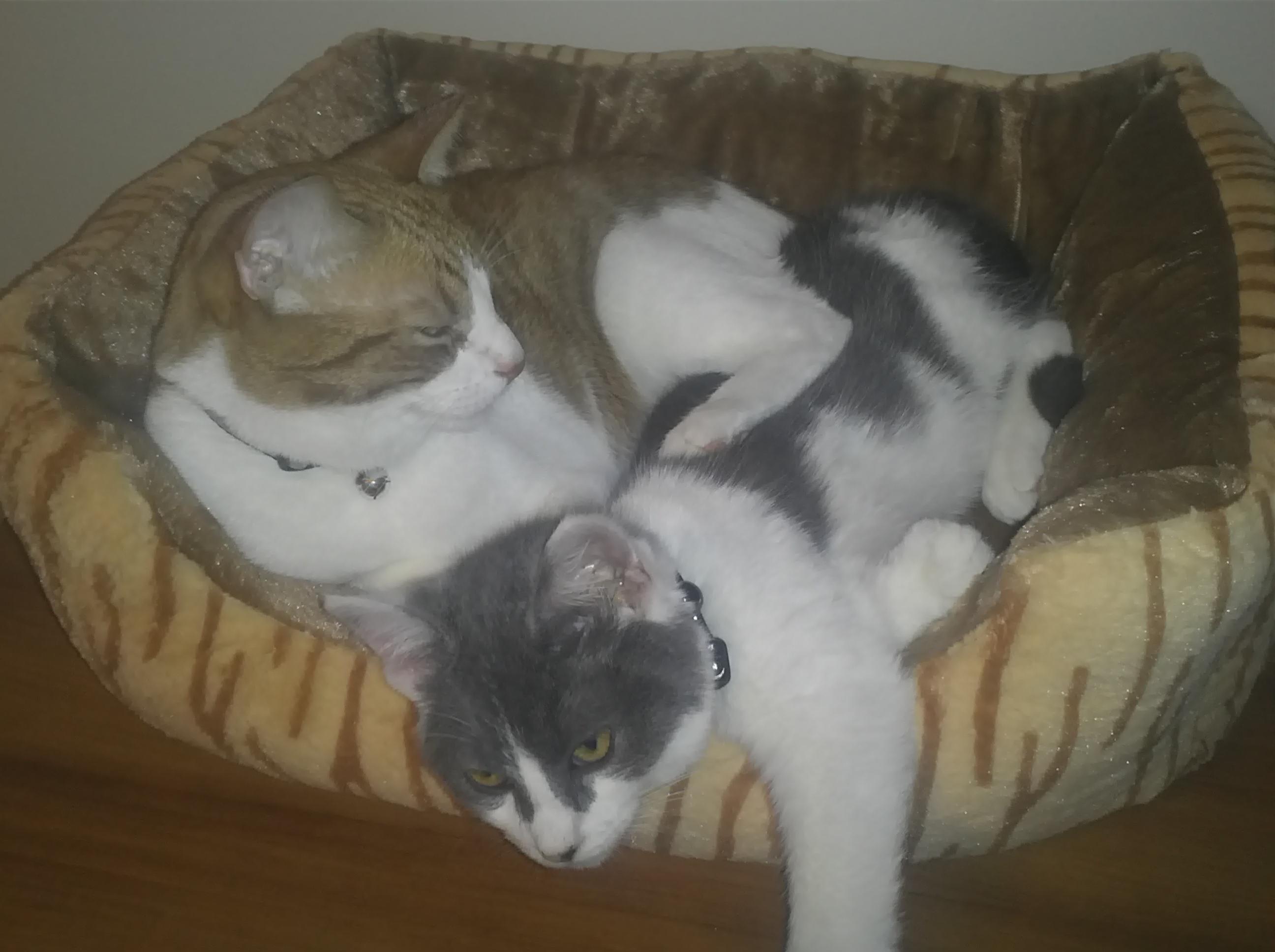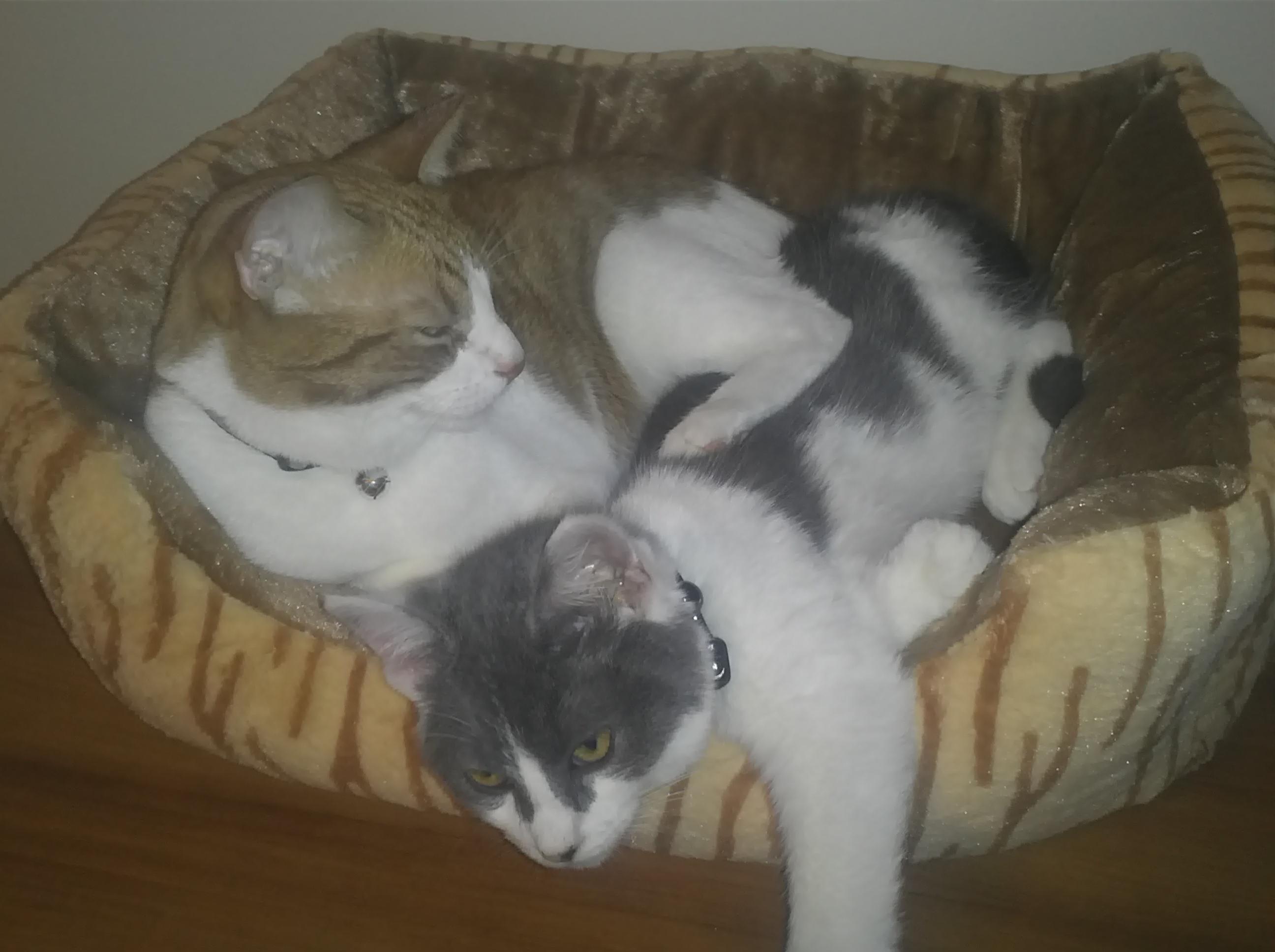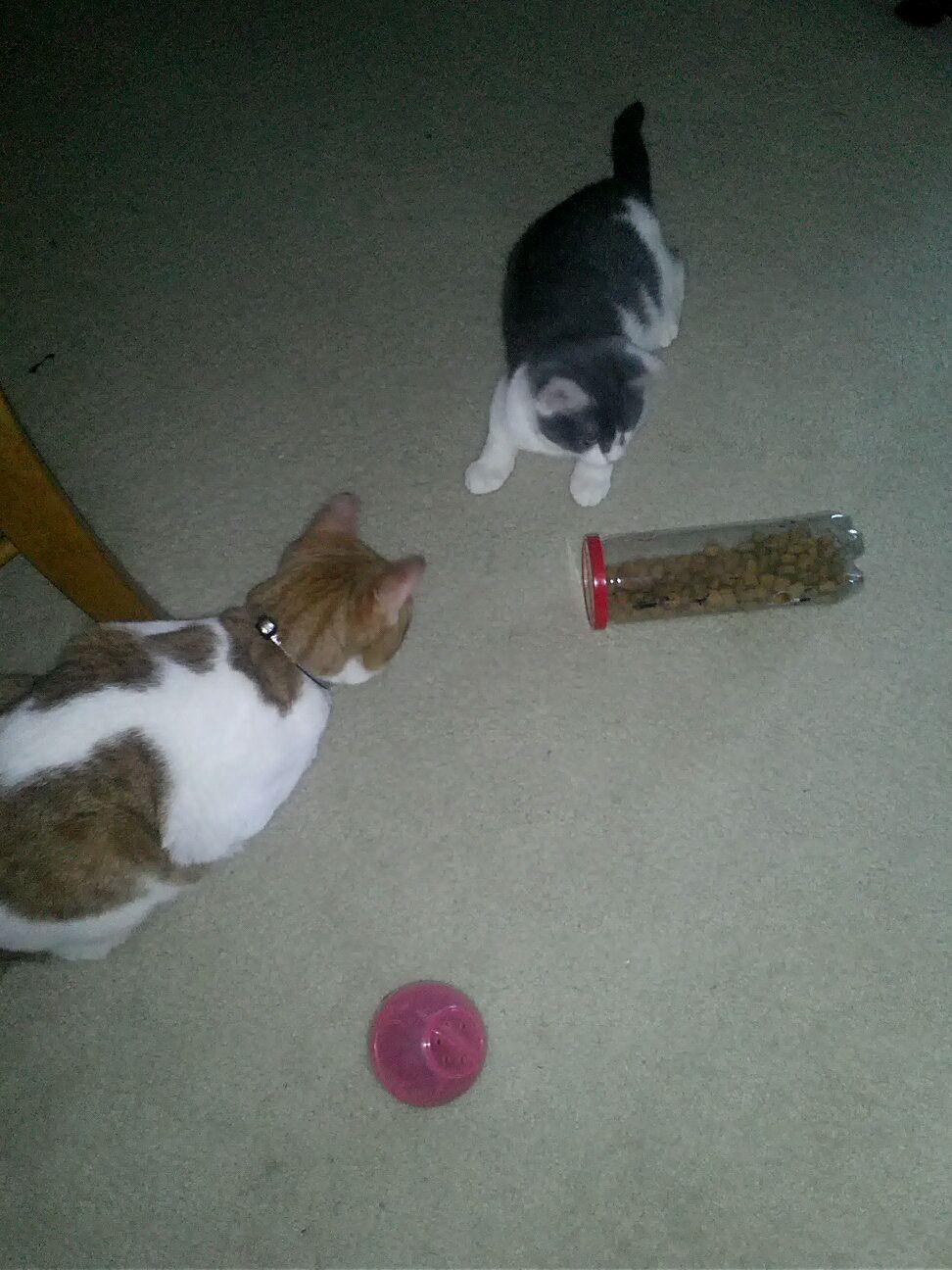 Hogan and Loki foraging
Both boys got the hang of their new foraging toys within hours of the consult. Quick learners.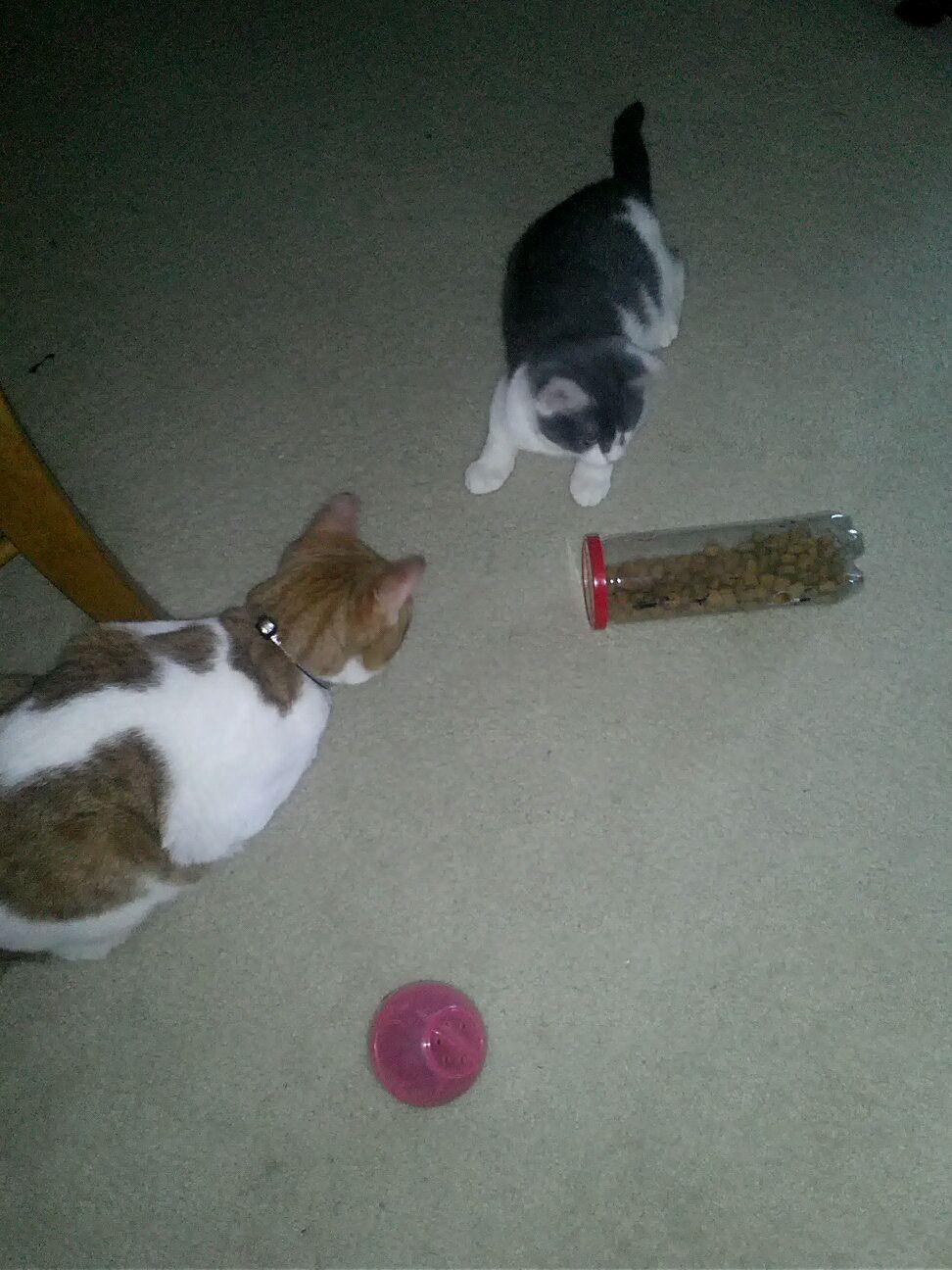 Ingrid came to meet our cat, Hogan early this year. My fiancé and I were first time cat parents, and we were having a problem with Hogan urinating on our carpet in our apartment. We had tried everything we knew to do, and nothing worked! We called Ingrid and she came to our apartment with toys and food recommendations galore. Every single one of her recommendations has made Hogan a very happy kitty. He no longer urinates on the carpet, is so much more satisfied with our feeding methods, and all around seems like a happier cat! He loves his scratching post too!! Shortly after Ingrid's visit, we decided to get another kitty. Ingrid recommended we get another boy, and Hogan and Loki are truly best friends! We asked Ingrid for advice on integrating the new kitty, and she was very helpful. The cats took to each other quickly, and my fiancé and I were so pleased that Ingrid was so willing to give us advice even after she met with us. Ingrid really cares about cats, and she cares about her clients. It really makes all the difference when you're a frustrated cat parent. She is so helpful and understanding when it comes to giving advice about kitties. She made us feel like good parents even when it was hard to understand what kitties want! Thank you Ingrid, for all of your help and advice... our cats are grateful we have you to decode their messages for us! 🙂
Kristen and Jay Morgan
(Hogan and Loki too!)
Atlanta, Ga.