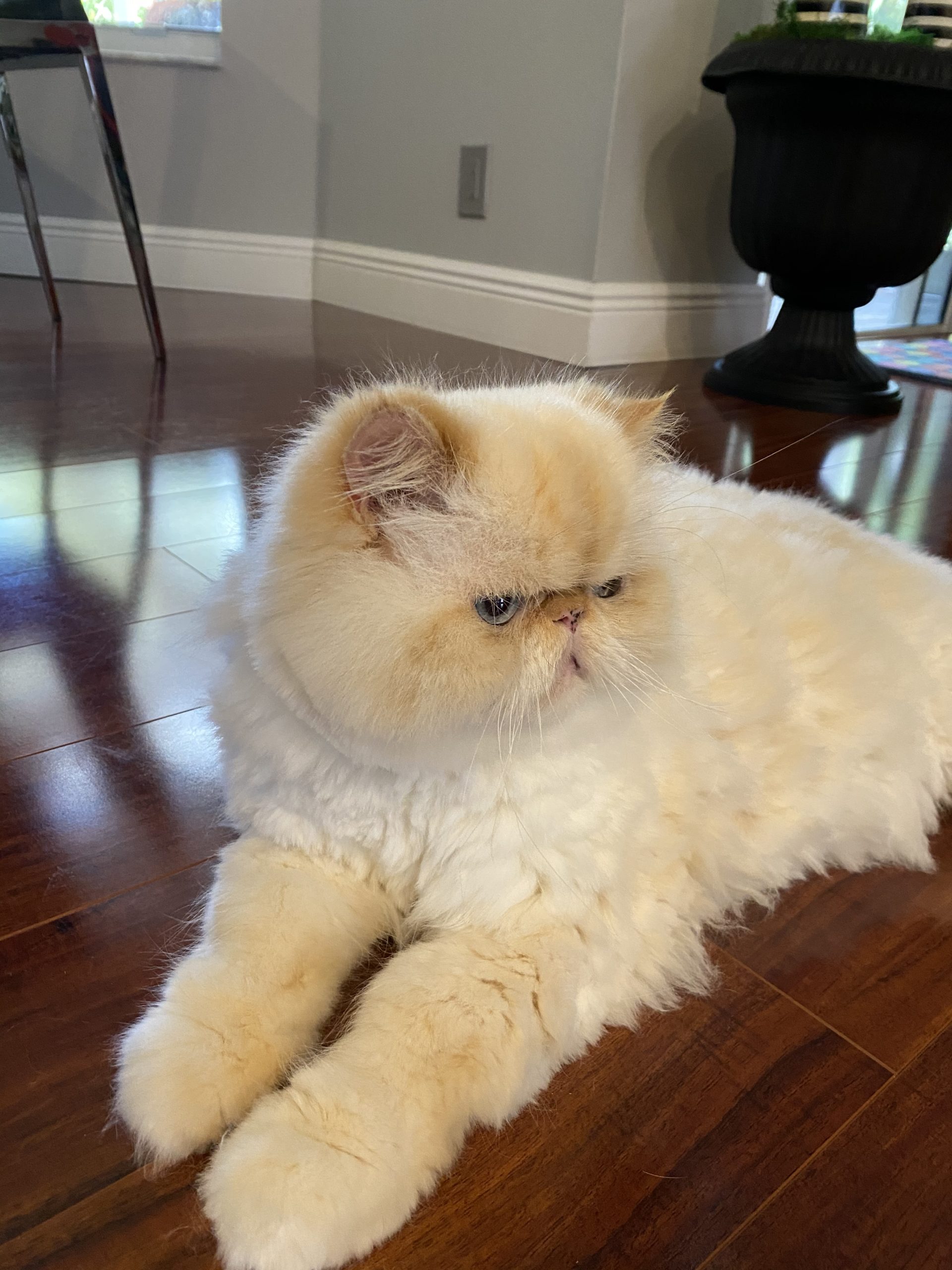 Our story begins when we decided to rescue a big fluffy blue eyed Persian boy we now call Teddy. We have two other cats, Griffin, and Gracy, both boys, and Teddy made three -Right from the start Griffin and Teddy didn't get along. Griffin, also a rescue, had many issues when we got him, and Teddy just seemed to make it worse. It became very stressful for Griffin, and our bedroom became his sanctuary. He literally wouldn't leave it. We had no choice but to move his food, water, and litter box into our room. We then had the problem with Teddy wanting to come into the bedroom to be with us but Griffin wouldn't have it, and the fighting began. This went on for months and we knew we couldn't continue on like this, Teddy was bullying Griffin and we had to do something. I contacted our vet who recommended a cat behaviorist, but the first opening was in three months, we couldn't wait that long. I started researching cat behaviorists on the internet and came across Fundamentally Feline.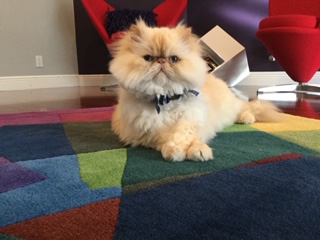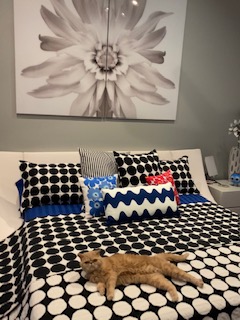 I was so impressed with everything I read but had one concern, she was in Atlanta and I was in Florida, how could that possibly work? I decided to give it a shot and boy am I glad I did. I spoke with Ingrid on May 14th, 2016 and most recently on August 29th, 2020. We have continued using Ingrid over the years as a resource for just about everything, for all three boys - YES, she is that Awesome! She's everything you can imagine, sweet, comforting, patient, and boy does she know her stuff! Although we wish we lived in the same state because we love her so much, it truly makes no difference.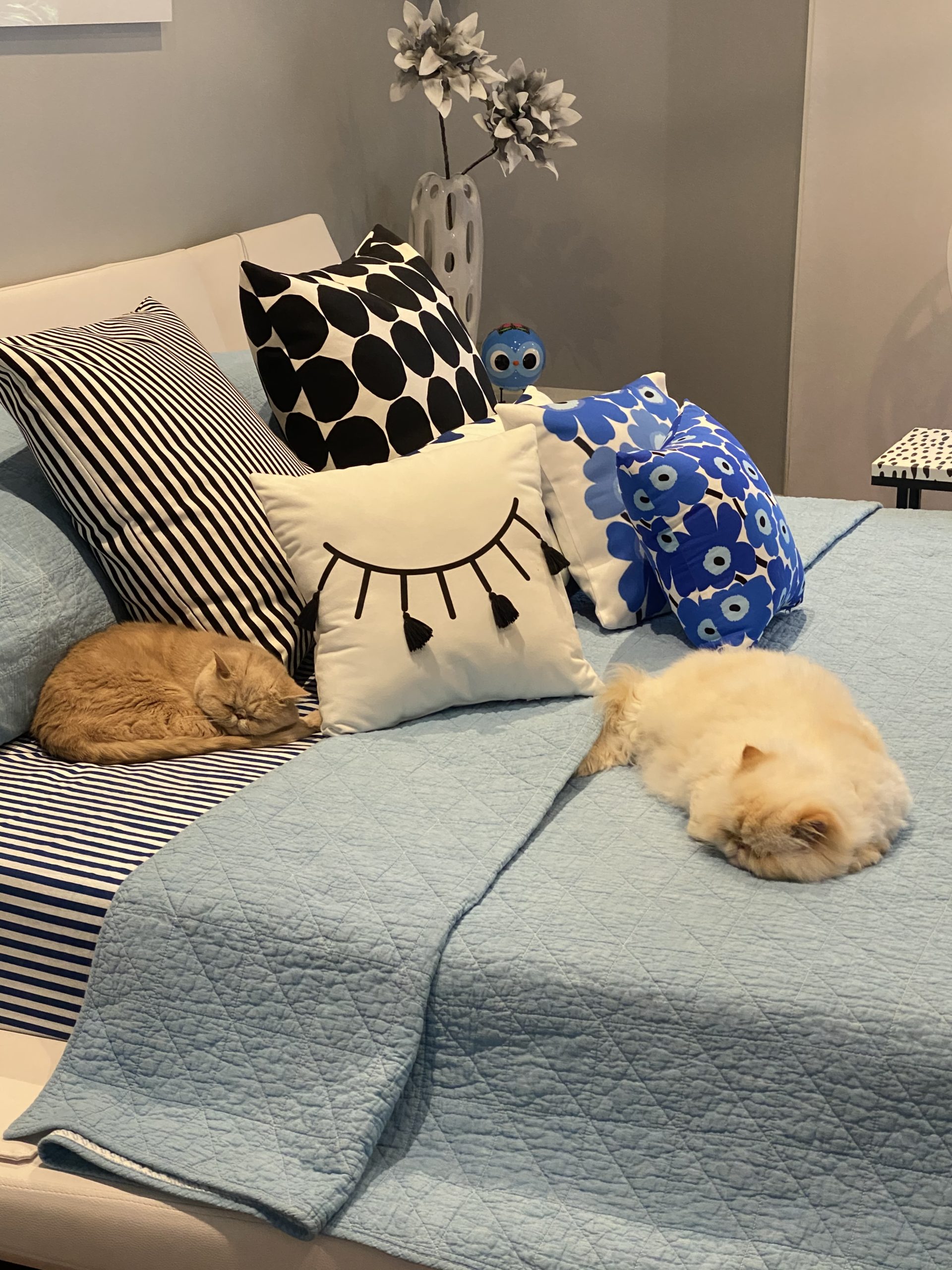 OK, the most important part are the results right, well I've included some pics, Teddy and Griffin sleeping together on our bed, before and after pics of my Gracy, look at the difference in his coat. The one story I will never stop telling is what she did for Teddy. He was literally about to be rolled into surgery to have a Perineal Urethrostomy, I like to refer to it as a sex change operation. Teddy wasn't urinating enough and seems to be continually obstructing and my vet recommended this to avoid future blockages which can be very dangerous. This surgery is a removal of the penis and would give Teddy female anatomy to avoid future obstructions. I'm not sure why but at the last minute I decided to call Ingrid, it was 7:00 AM her time but she picked up the phone. She knew a little about Teddy because of her dealings with him and Griffin and asked if he was still taking the fluoxetine (generic Prozac)- he was- and she said "go get him and take him home" she knew the not urinating often was a possible side effect of that medication, and she was RIGHT! Fluoxetine can potentially cause urine retention and constipation, but as long as the cat is urinating once every 24 hours it is ok, and that is what Teddy was doing, he was NOT obstructed at all! An award-winning veterinary hospital and it took a cat behaviorist from Atlanta to save our Teddy, and we are forever grateful. This was several years ago, and our Teddy has been fine ever since, and is still a boy 🙂 - she will be part of our feline family forever. Thank you, Ingrid!!!!
Fran & Janusz Zynis
Coral Springs, Fl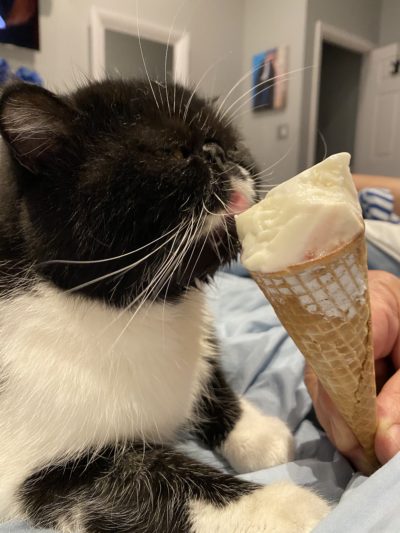 The most recent challenge Fran was dealing with was that Gracy was losing all of his hair and she was unable to medicate him, positively, and administer his daily medications. We had two virtual consultations, one all about how to medicate while I demonstrated with my own cats here at home and another all about grooming. Gracy was losing his fur, looked disheveled and was vomiting. He needed to be groomed! No one informed his parents that his undercoat needed to be combed out and subsequently he stopped vomiting the fur he was ingesting trying to clean himself up! Look at that shiny coat, and they groomed him all by themselves with after learning about the proper tools and techniques.