Another blank slate in need of catification. This was a multi-cat household with a lot of vertical potential. We only catified a portion of the screen porch but the kitties loved it and it met this families needs nicely. Have a look...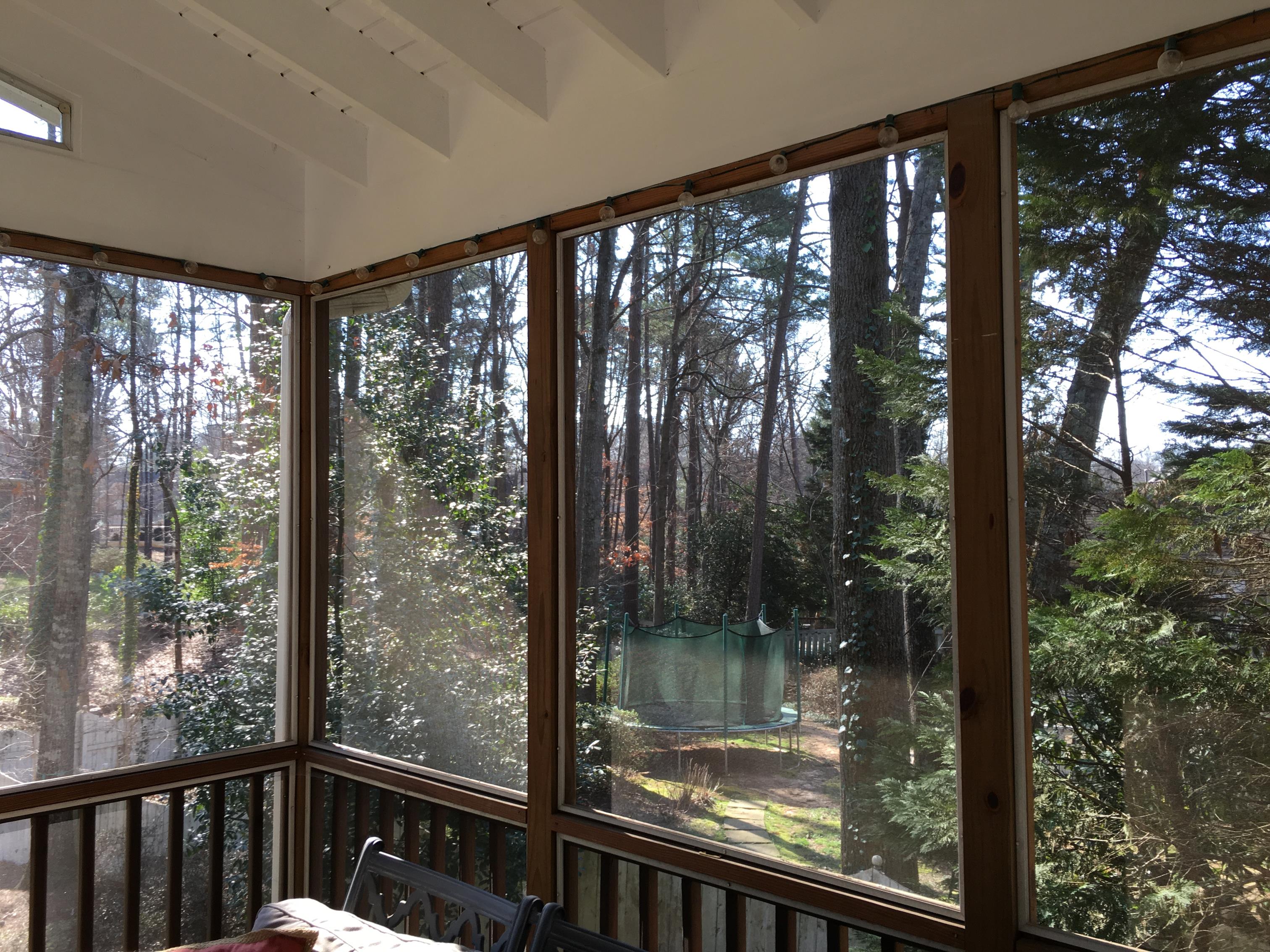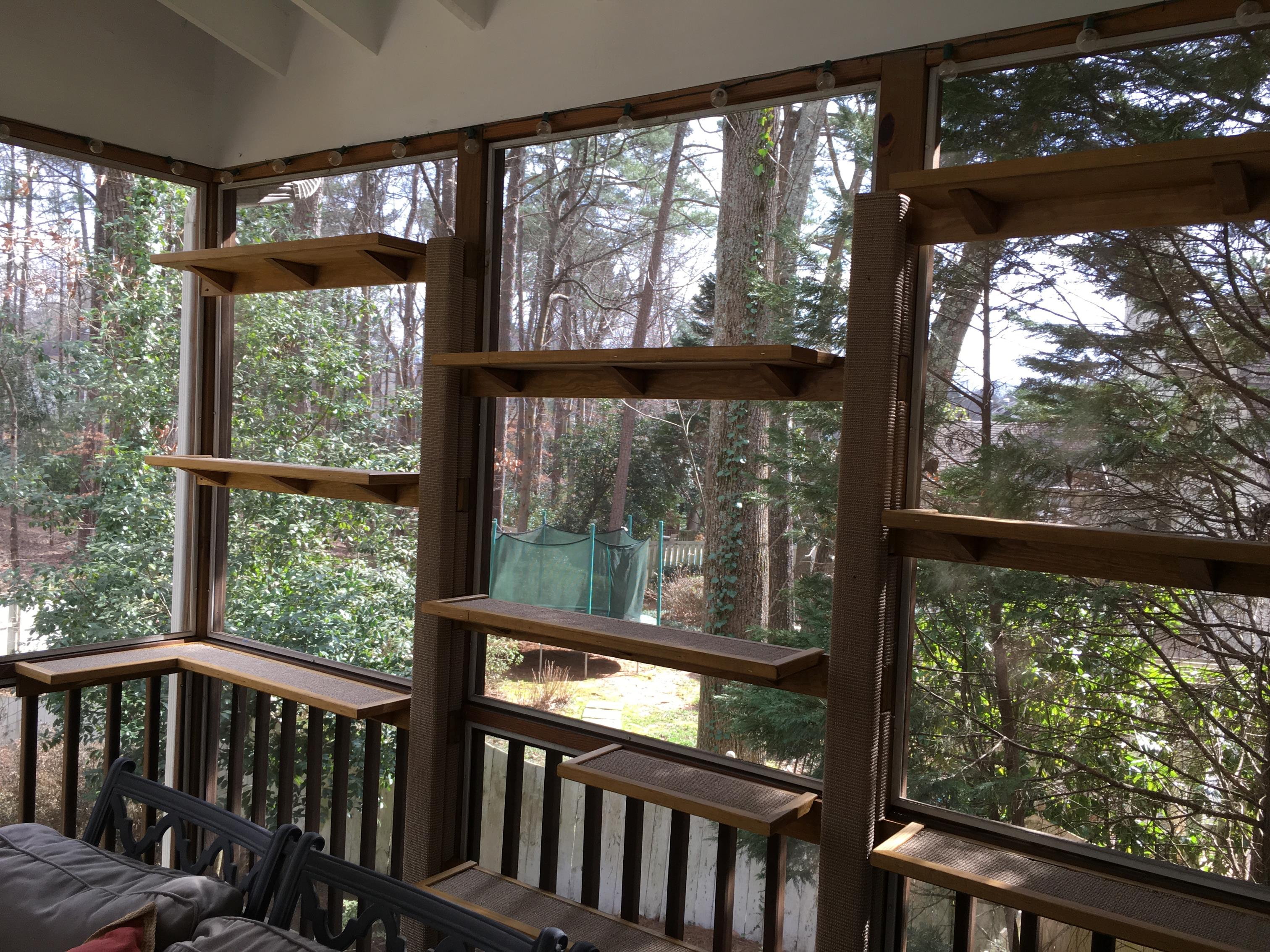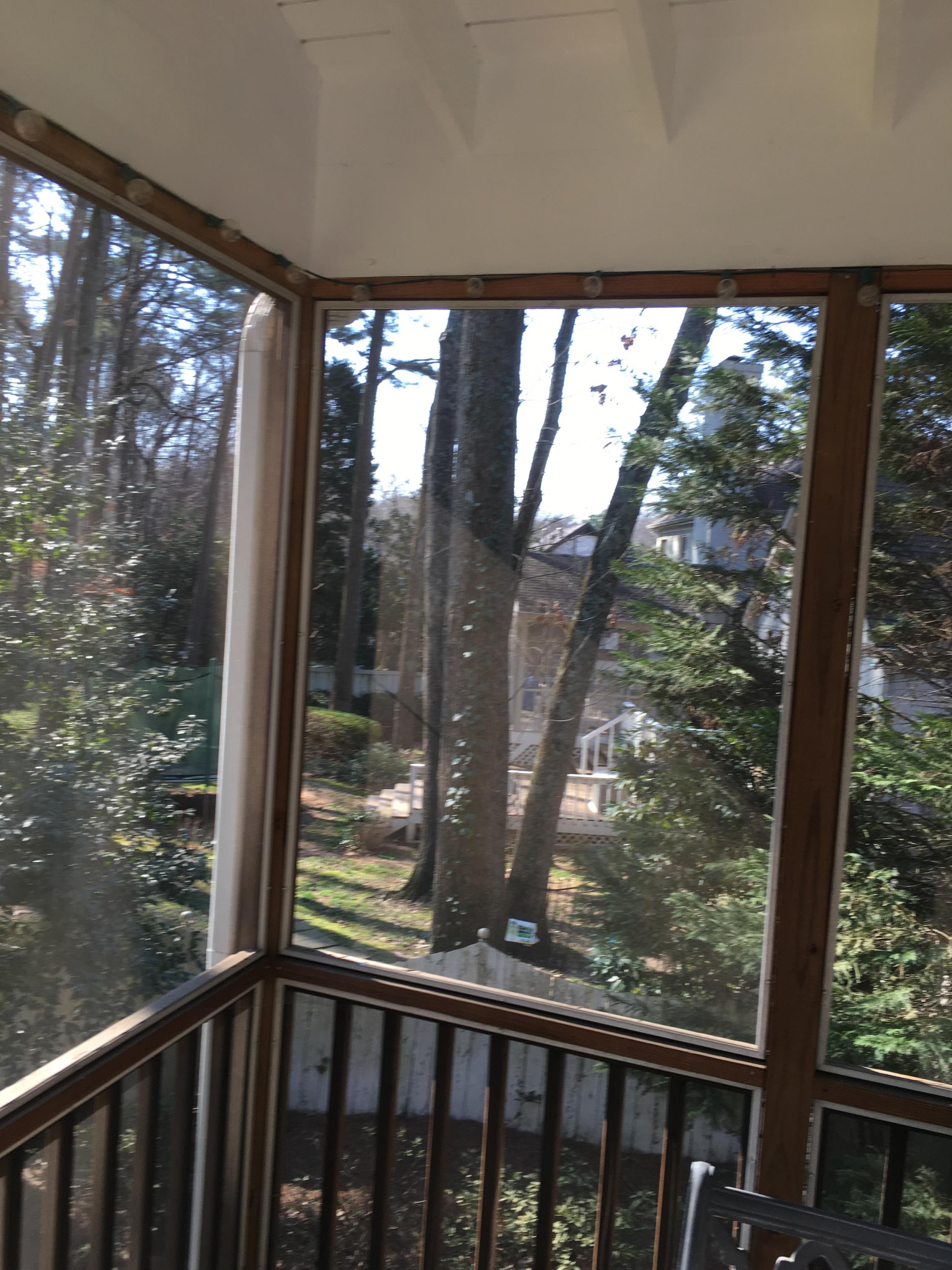 You do not need to do much to make it more appealing for your cats. A perch for bird and squirrel viewing, a pole to scratch, height for added security and comfort equals a happy cat!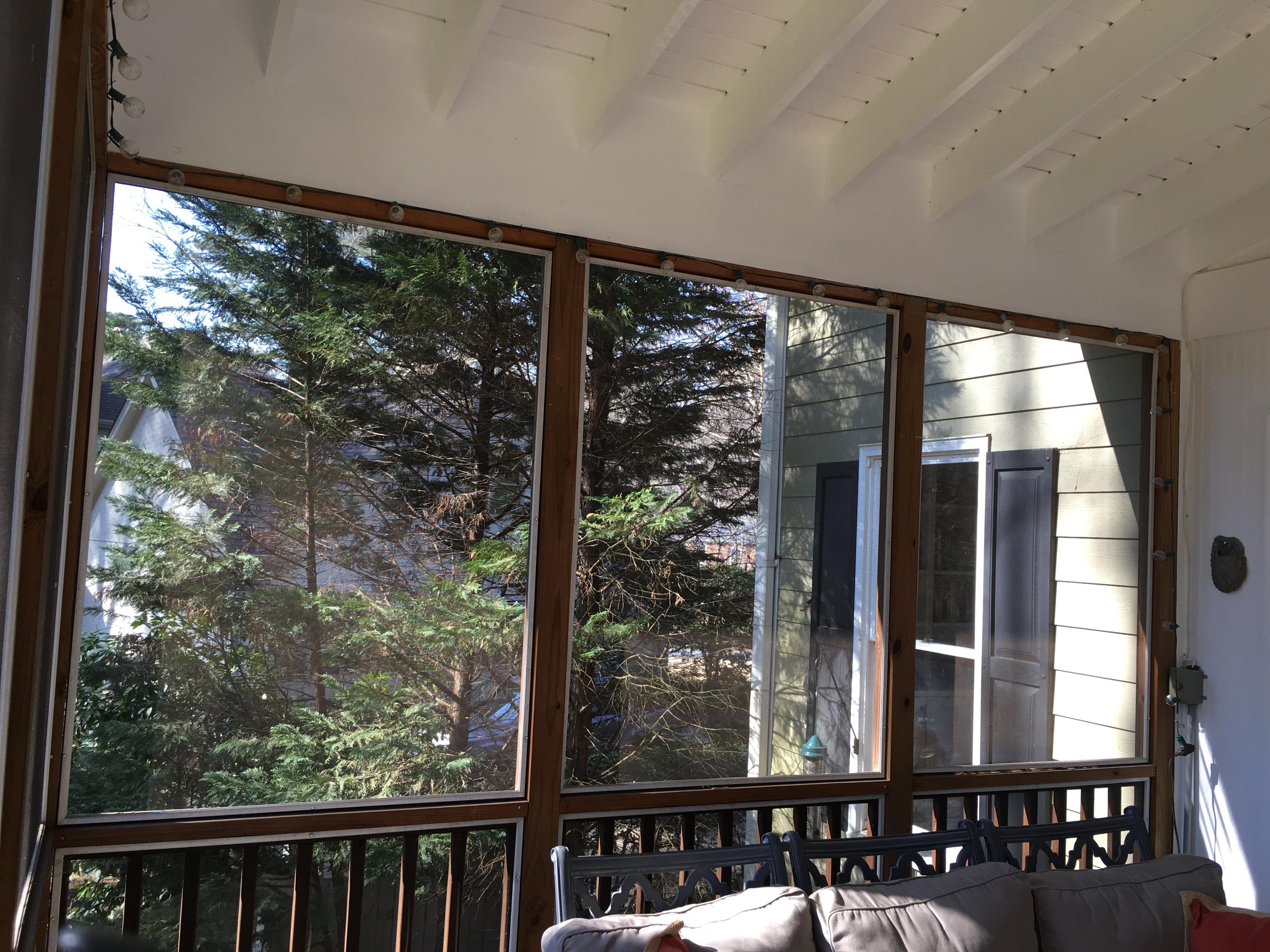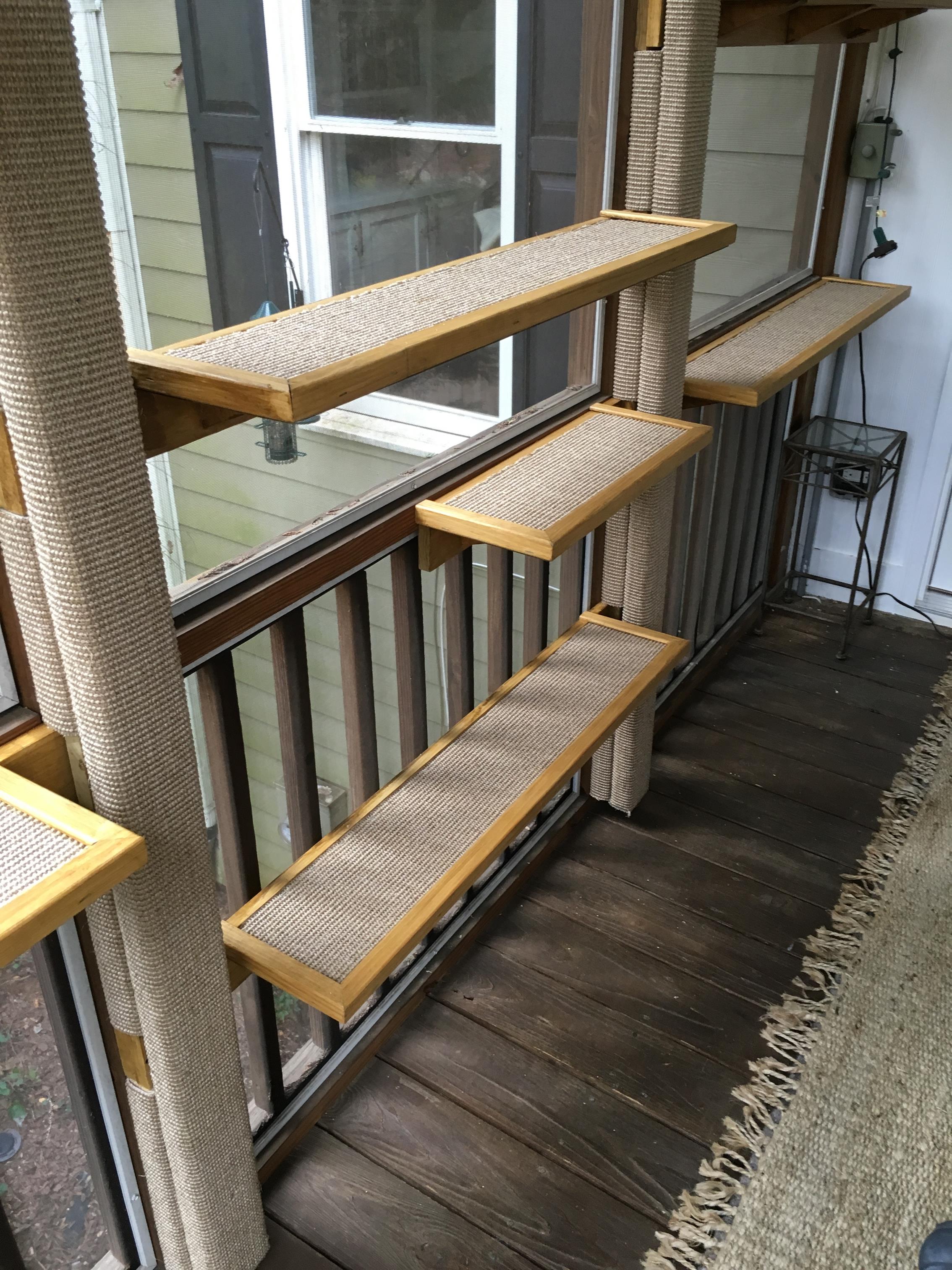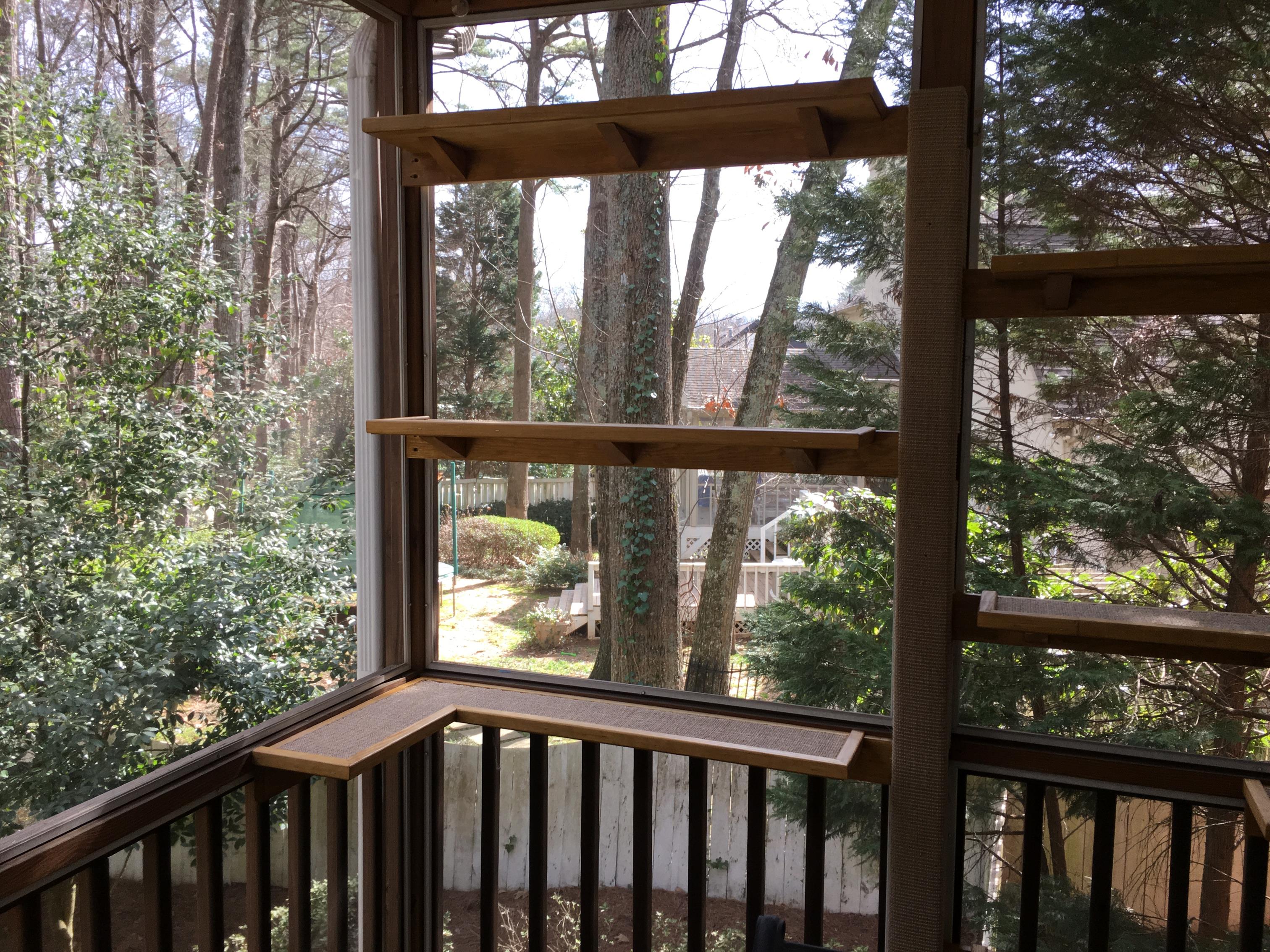 All of our pieces are hand-crafted locally here in Atlanta, Georgia. We are mindful of spacing to ensure cats of all ages and abilities are able to access each level.