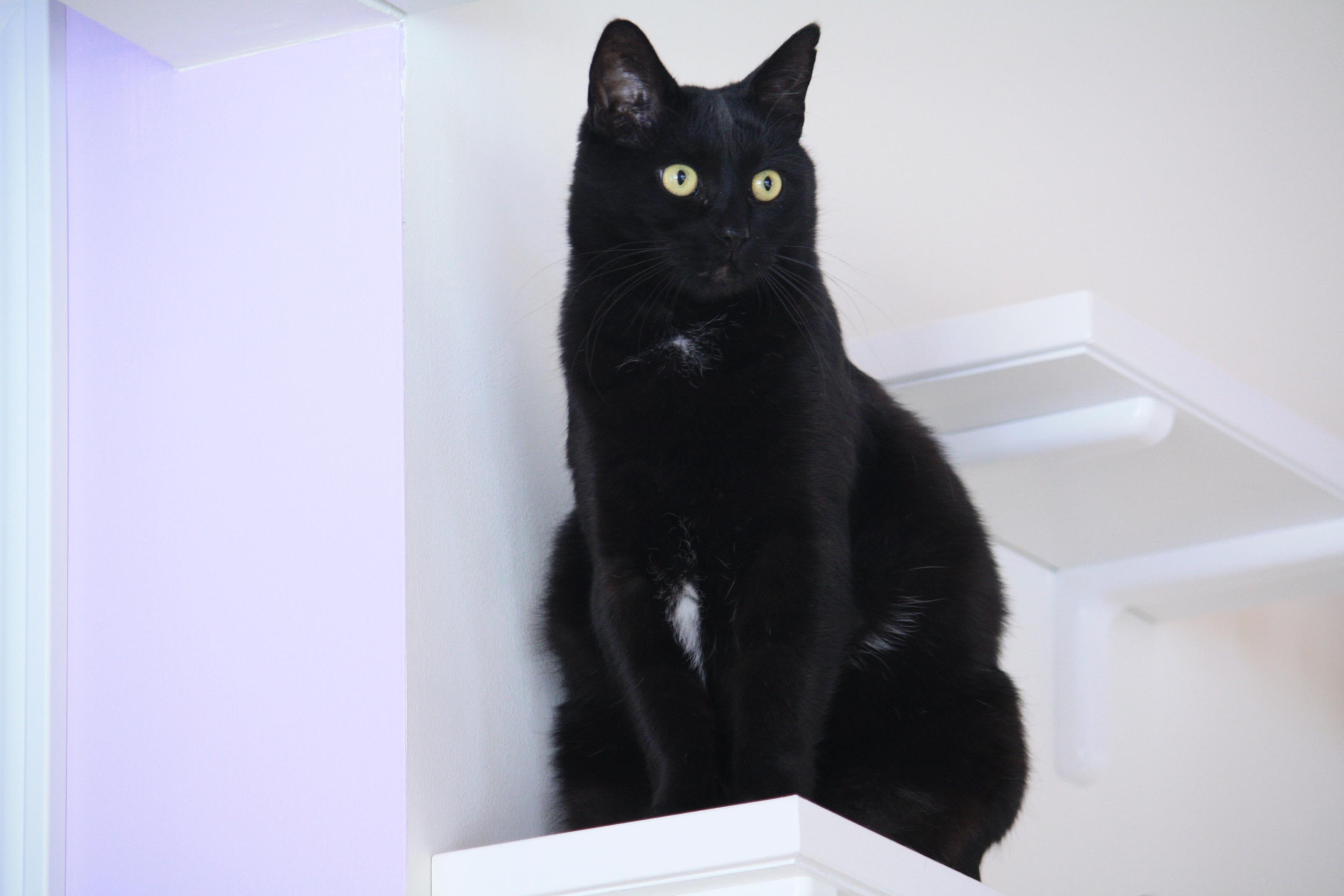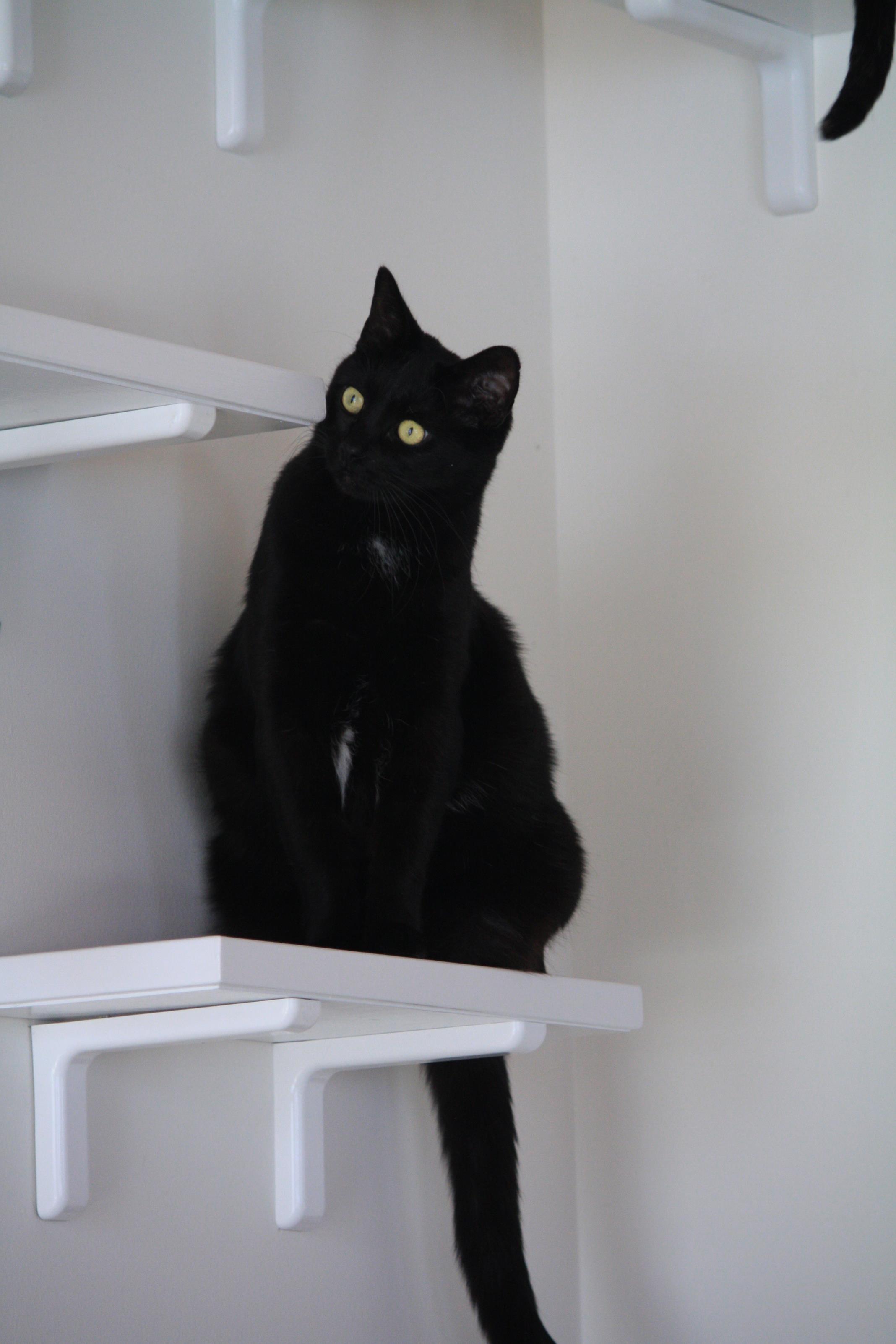 Vertical space is not just for high volume feline households. Even homes with two or three cats can benefit and thrive from having places to climb, play and perch. Caeser and Fiona use their vertical space daily and love to stretch out and sunbathe as well as play "king of the mountain" by swatting one another off of a perch.
Remember that this provides an outlet for the cat's natural need to climb, condition nails and muscles as well as seek a safe vantage point up high.
Give your cat the gift of height!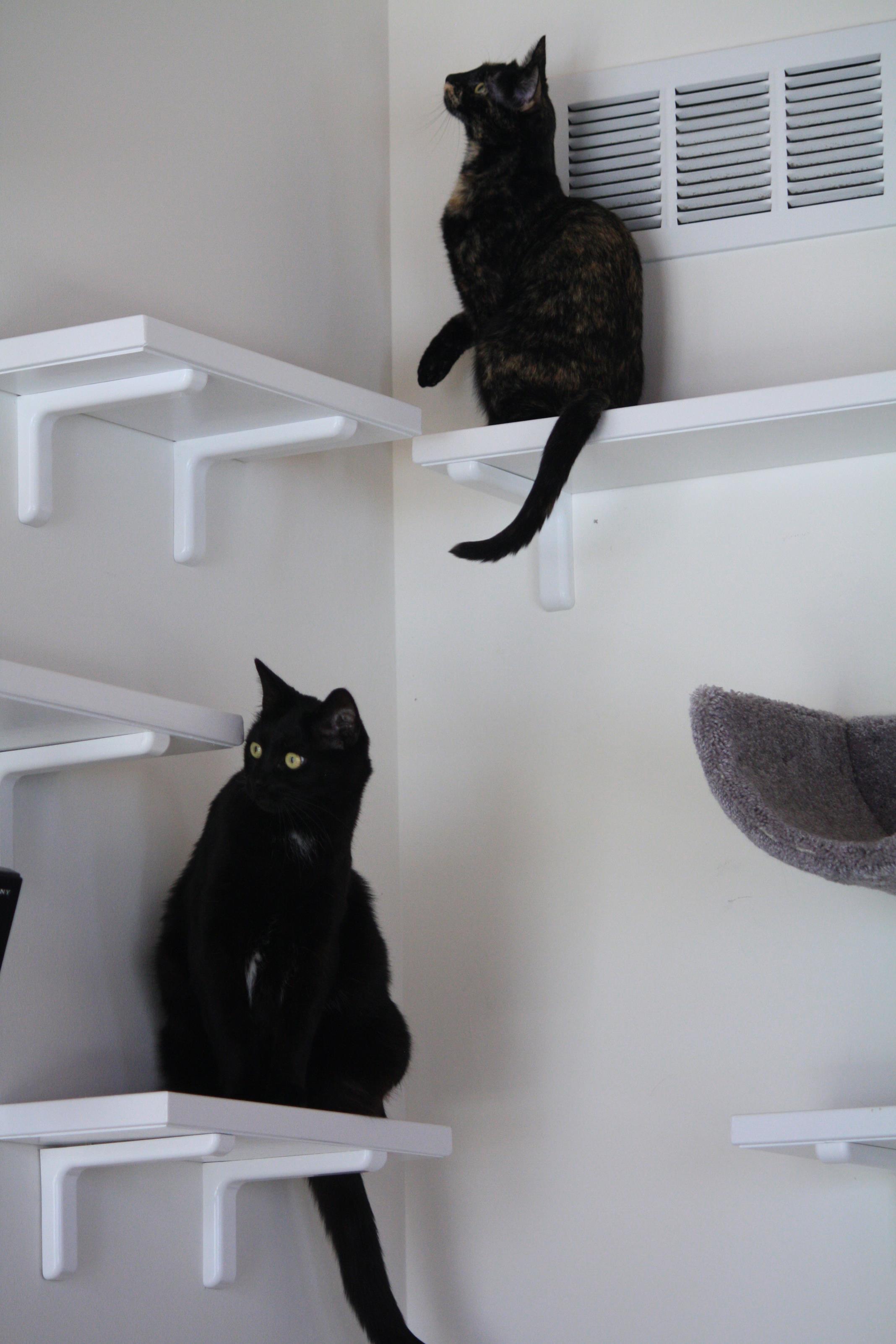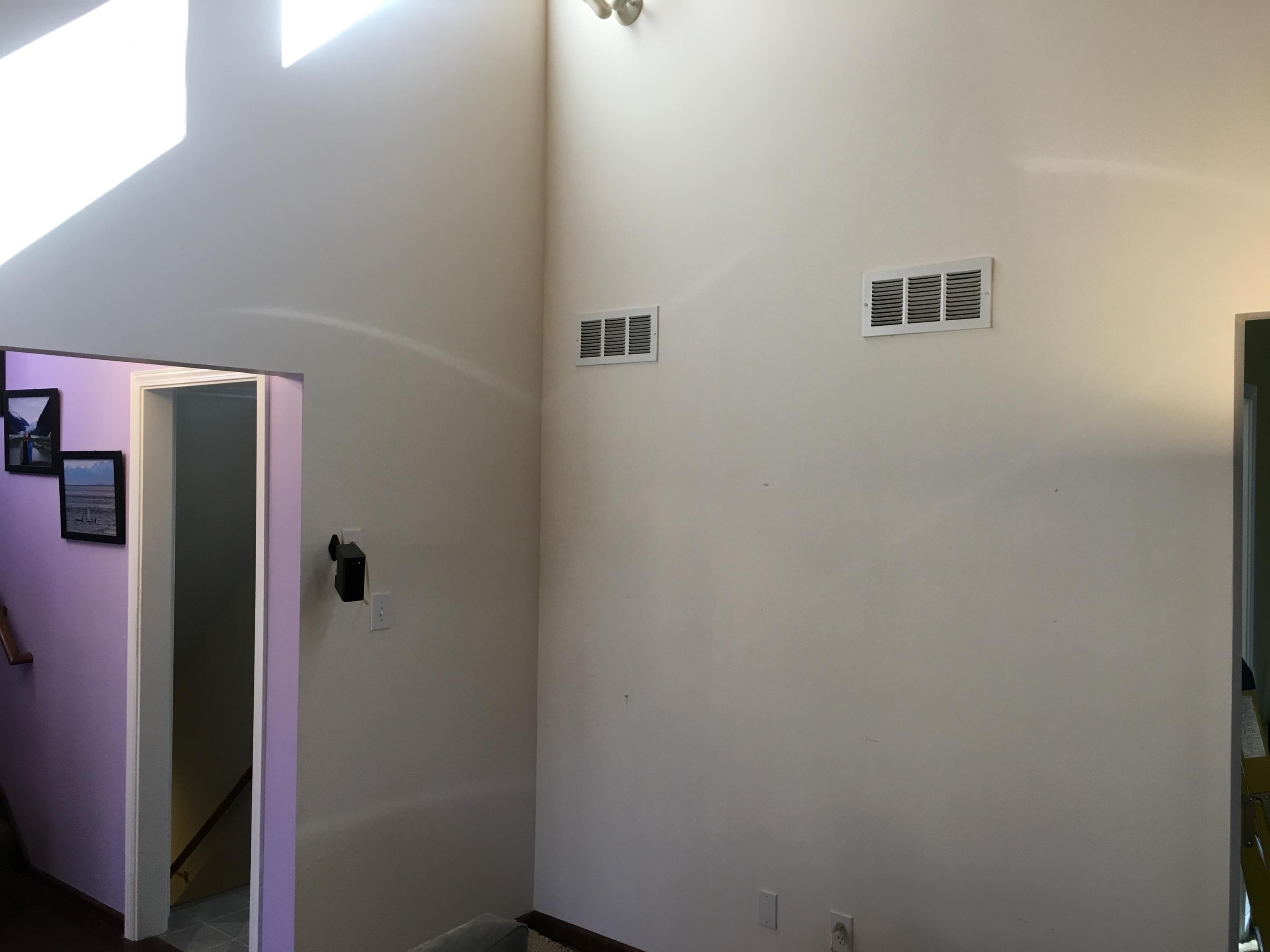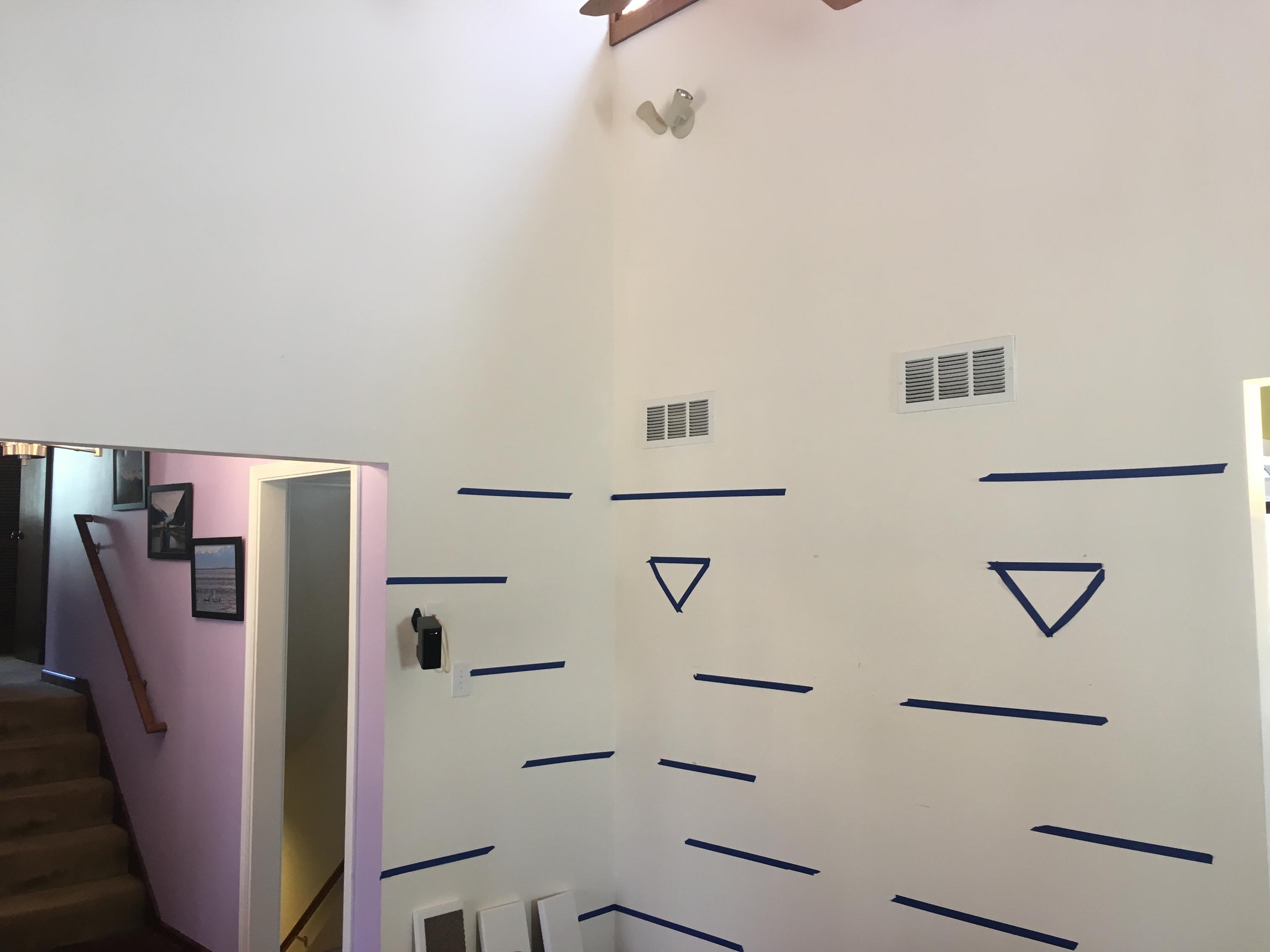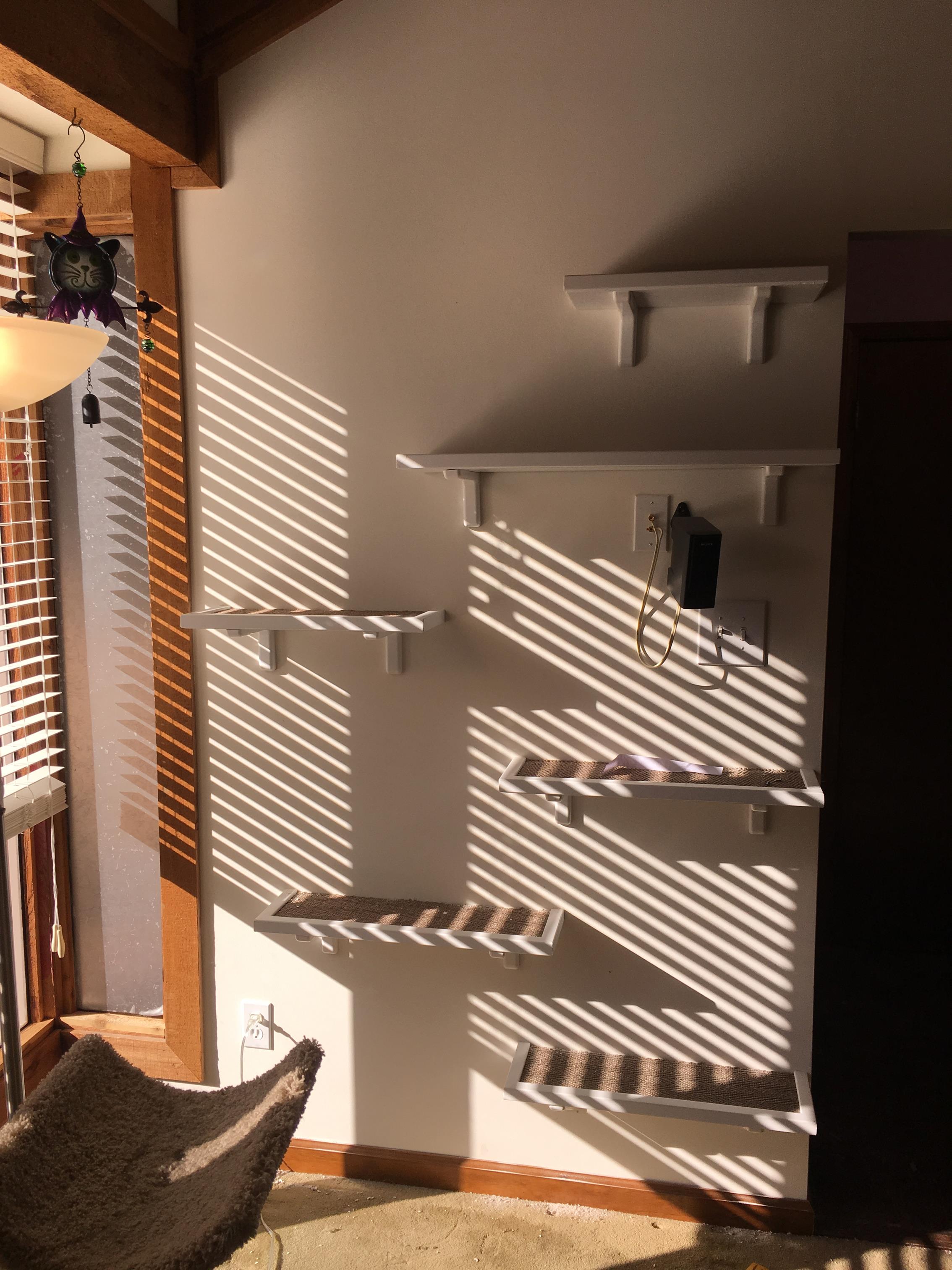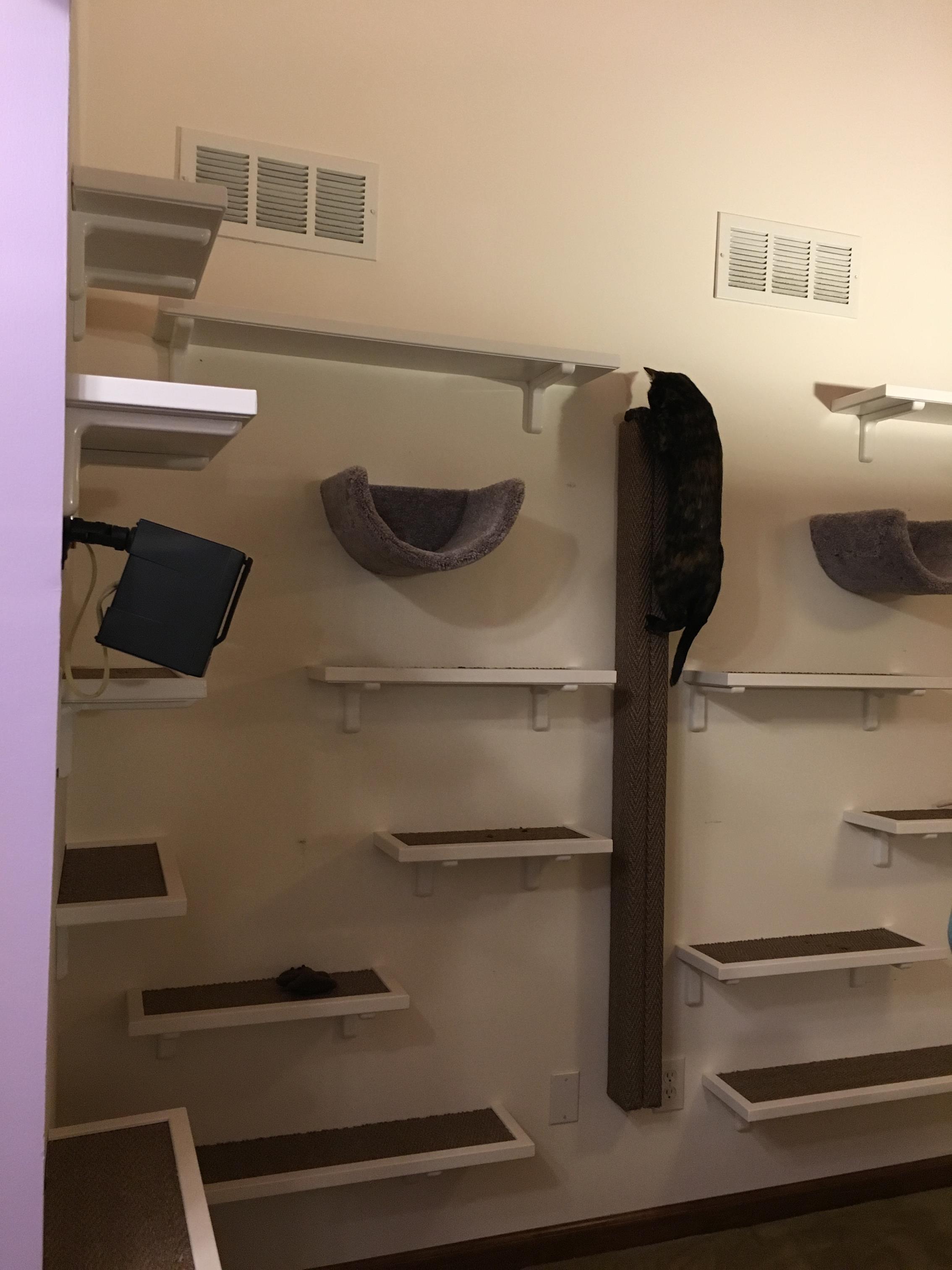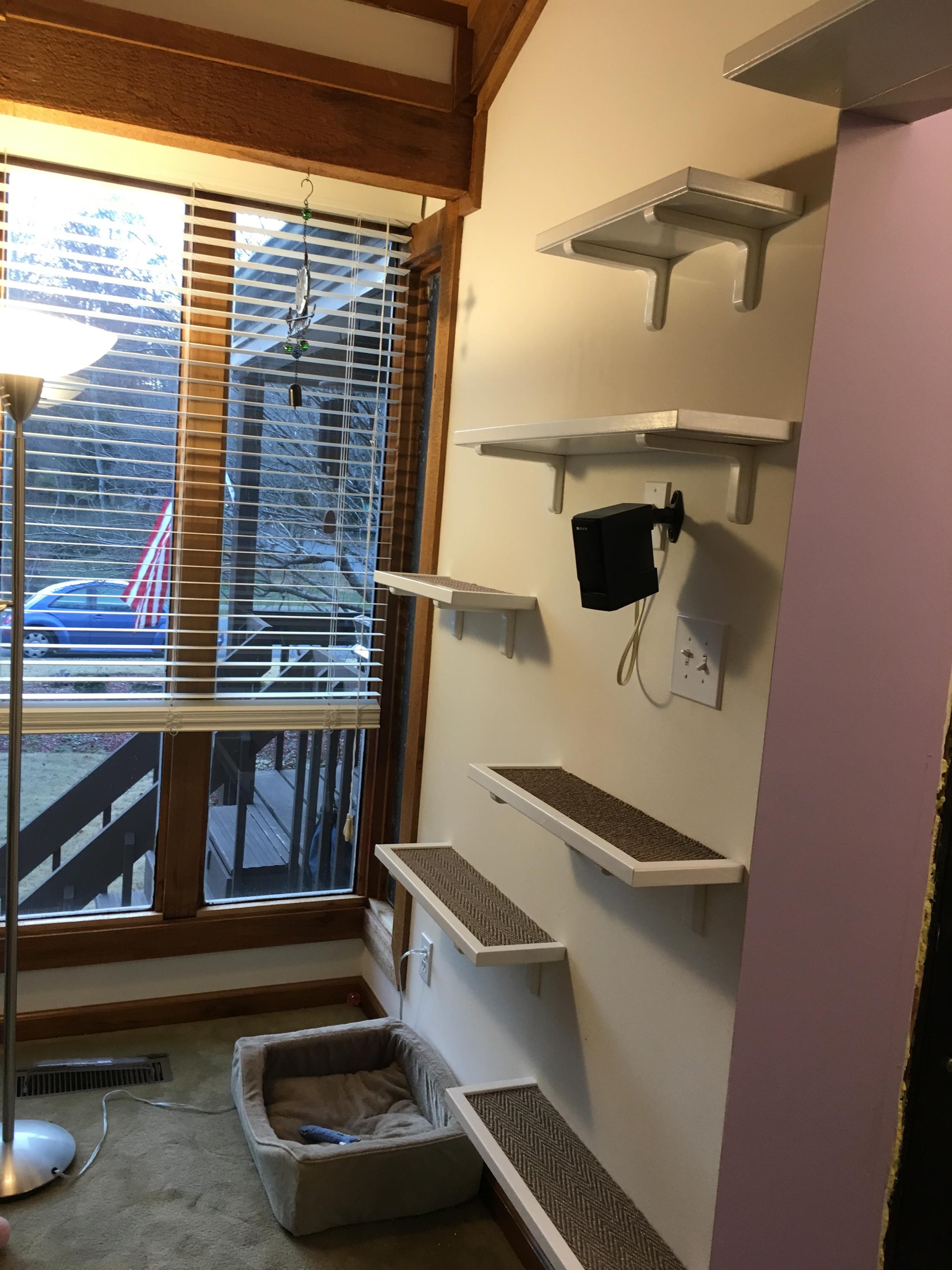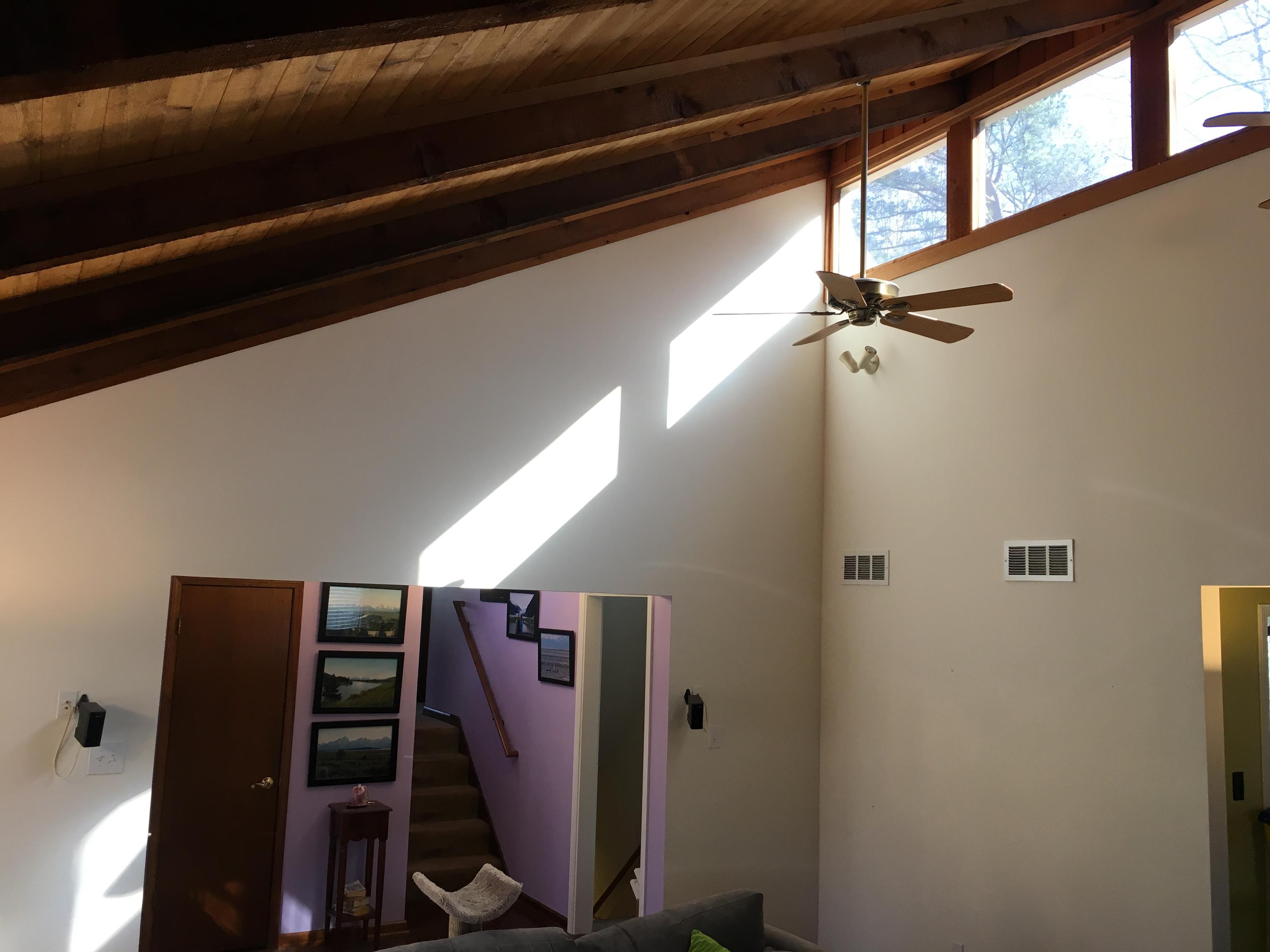 Now, just two cats enjoying themsleves!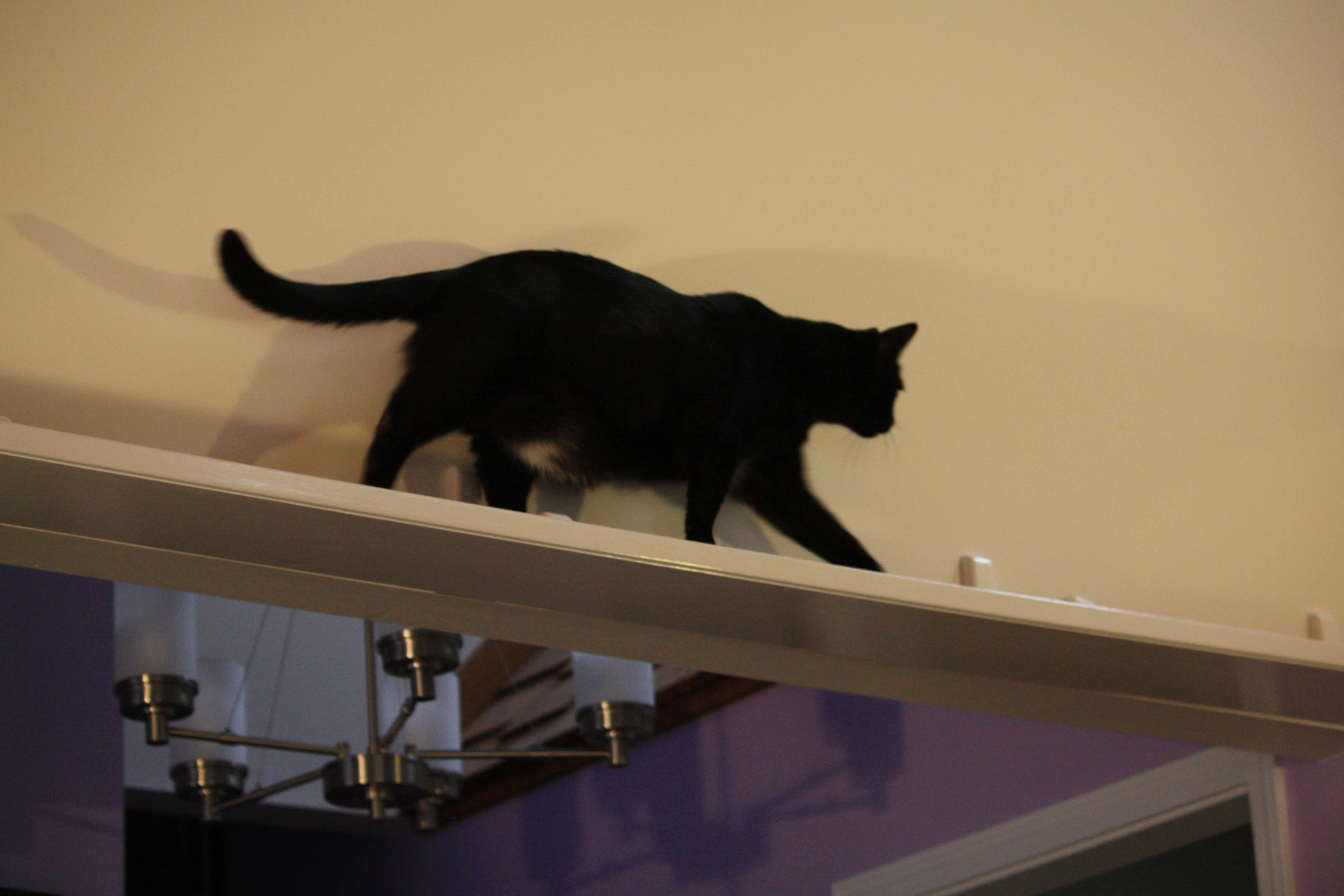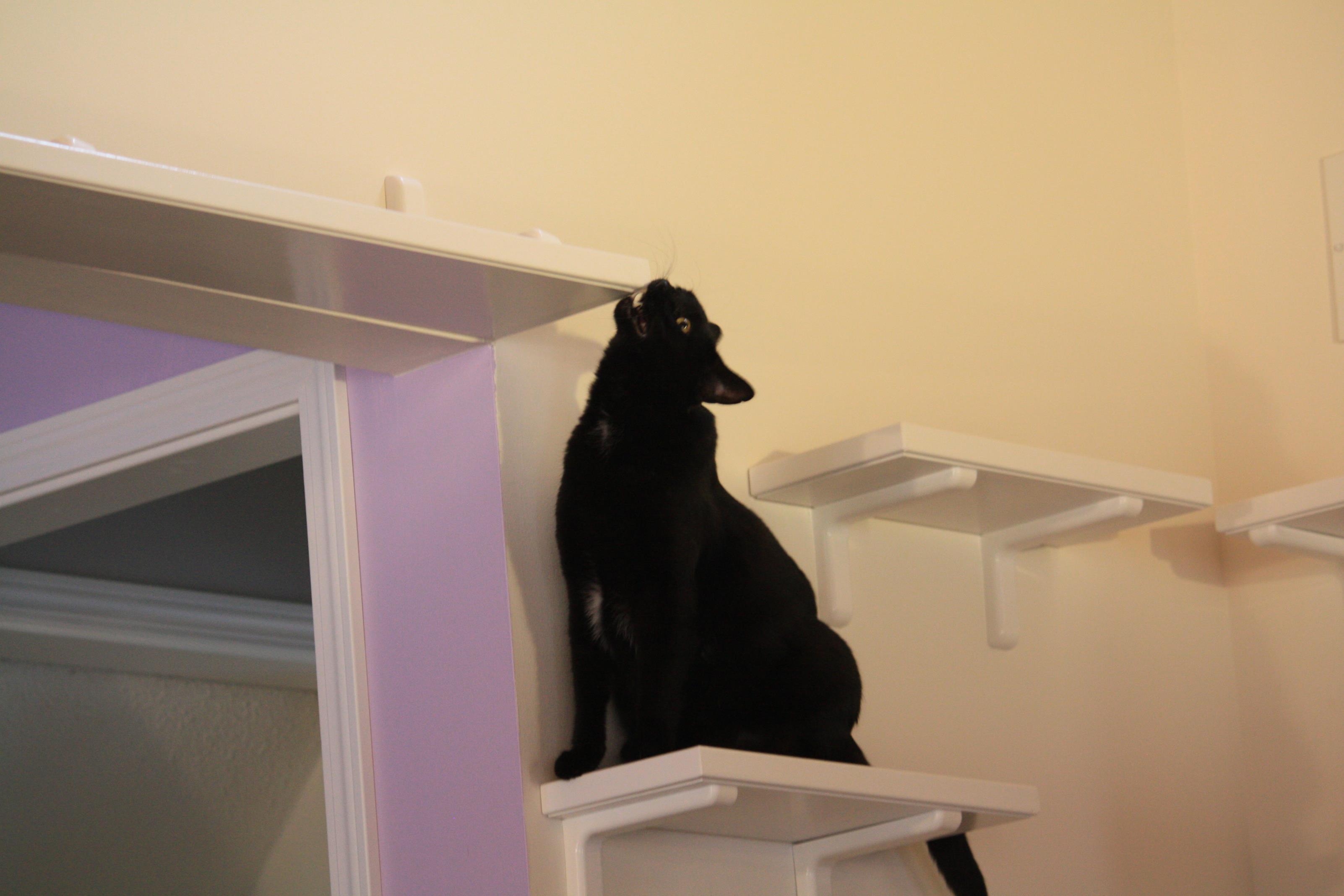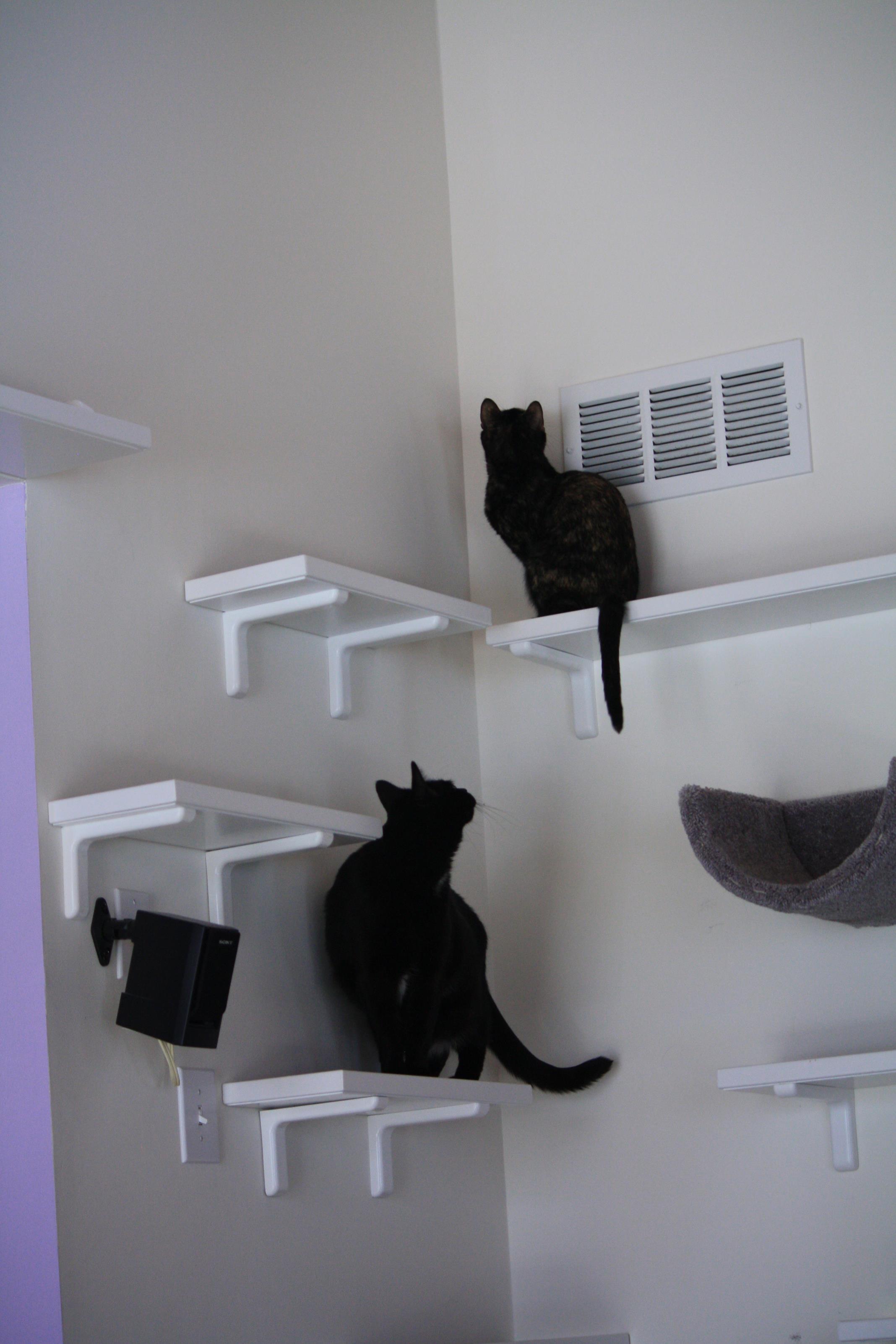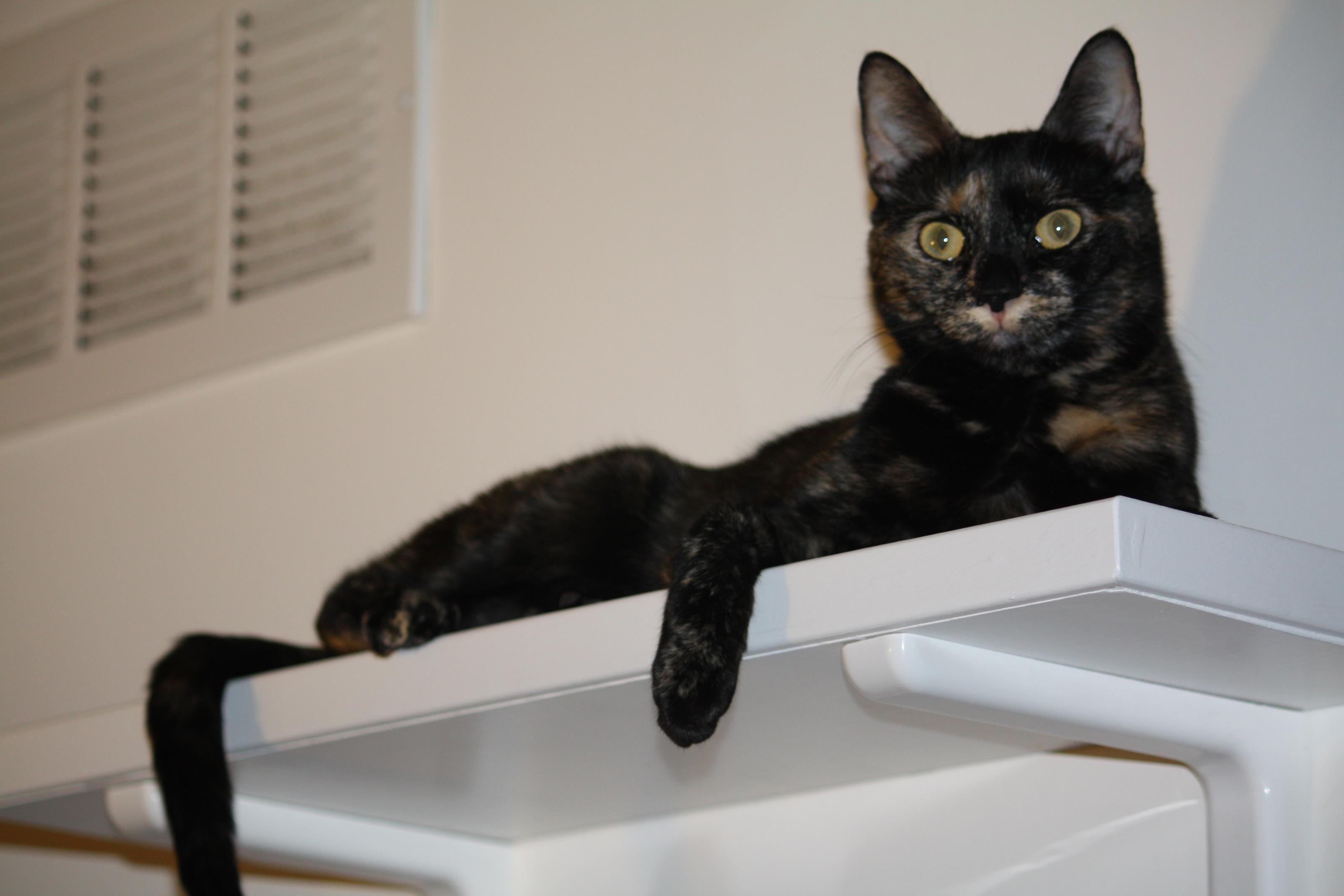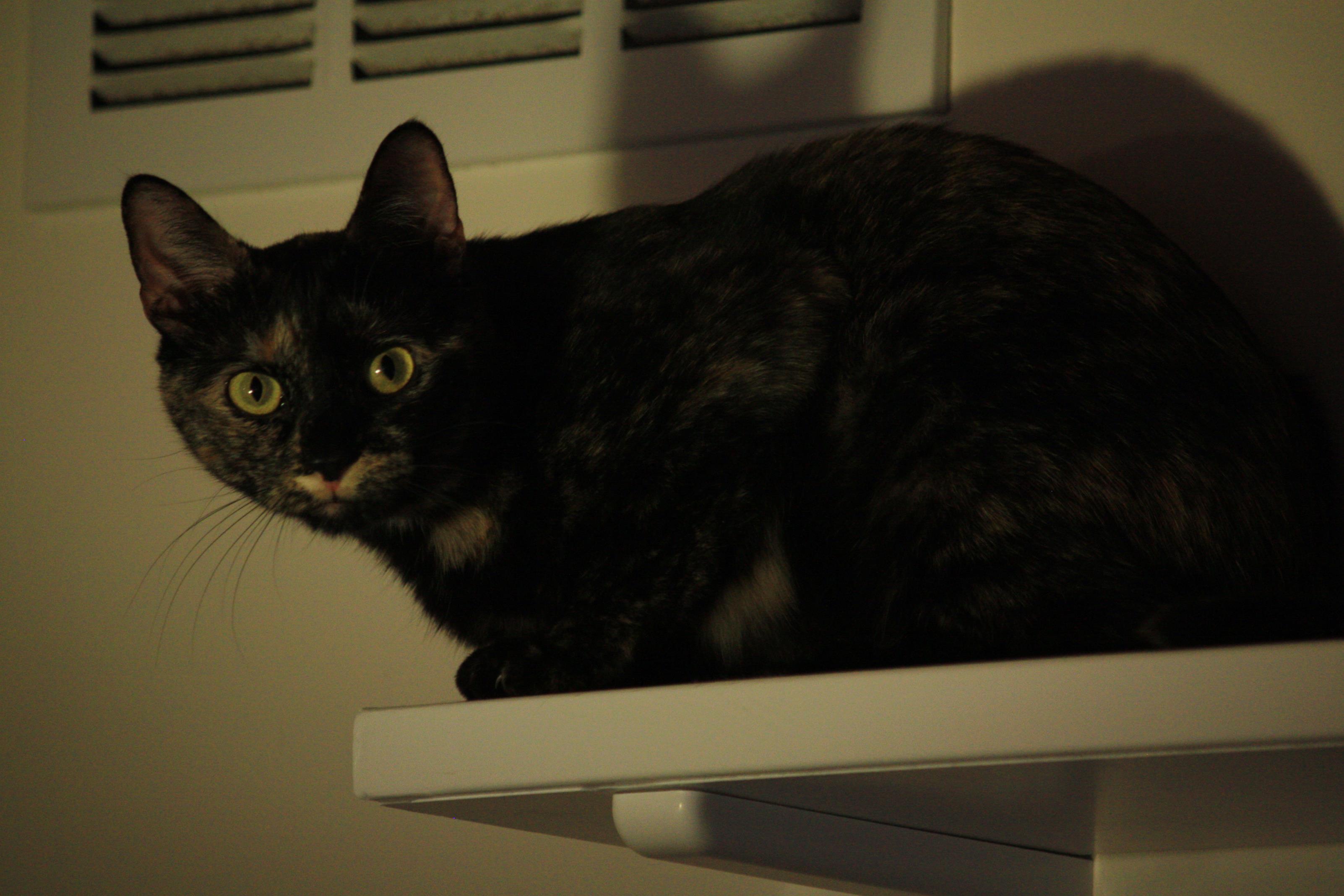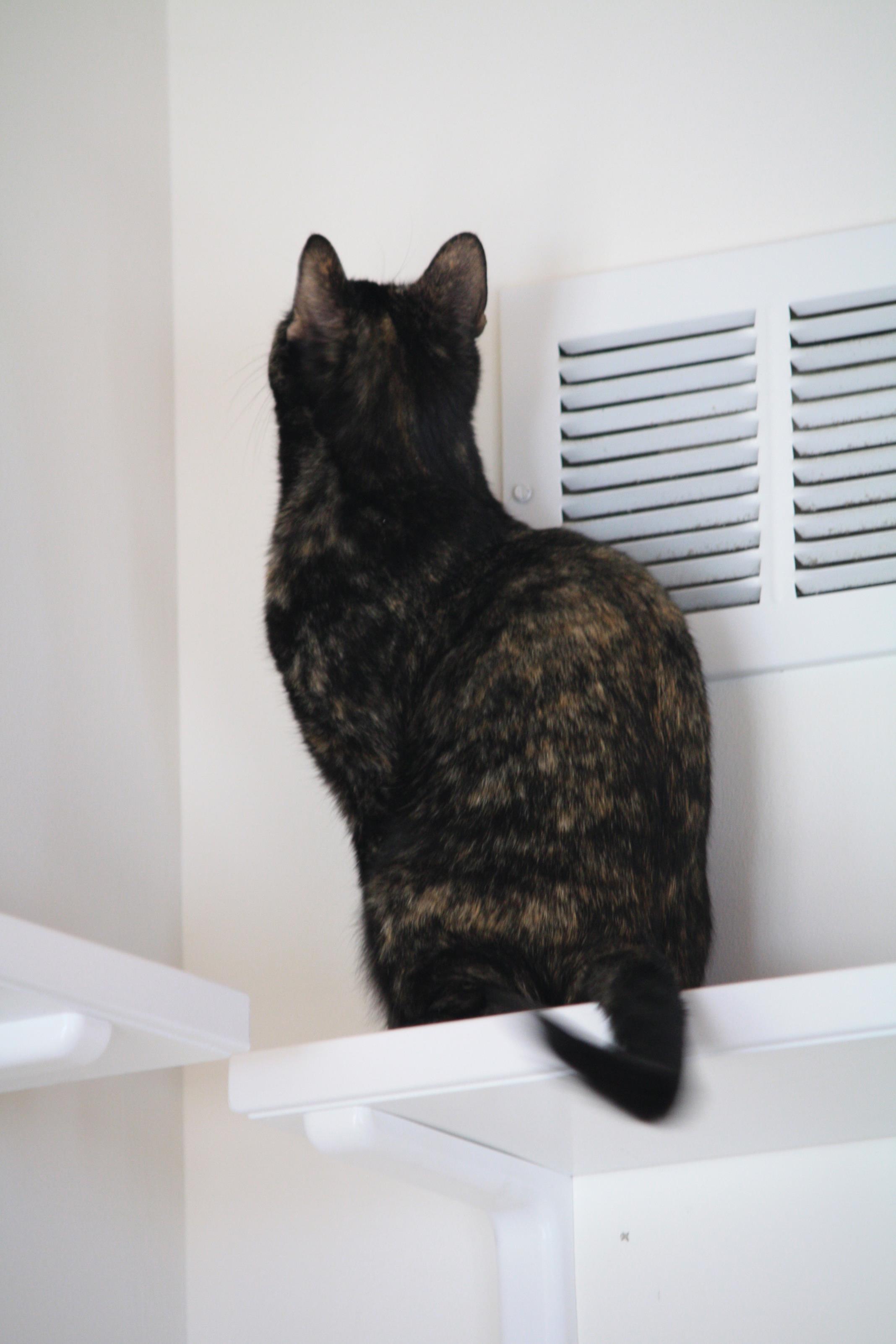 Happy cats, that is the goal!