As you can see from the picture above we are always happy to incorporate existing cat condos and human furniture into the vertical space design. We do not have any before photos but this was a new house, new construction and we basically had a blank slate to work with, so use your imagination! This room was decked out for two young boys who love to run and climb! They live with a senior female who was not so jazzed that new feline family members were added to the home. So the family rotates and time shares the house and when the boys are in "their room" they have a lot of fun things to do while the senior citizen is having quiet family time.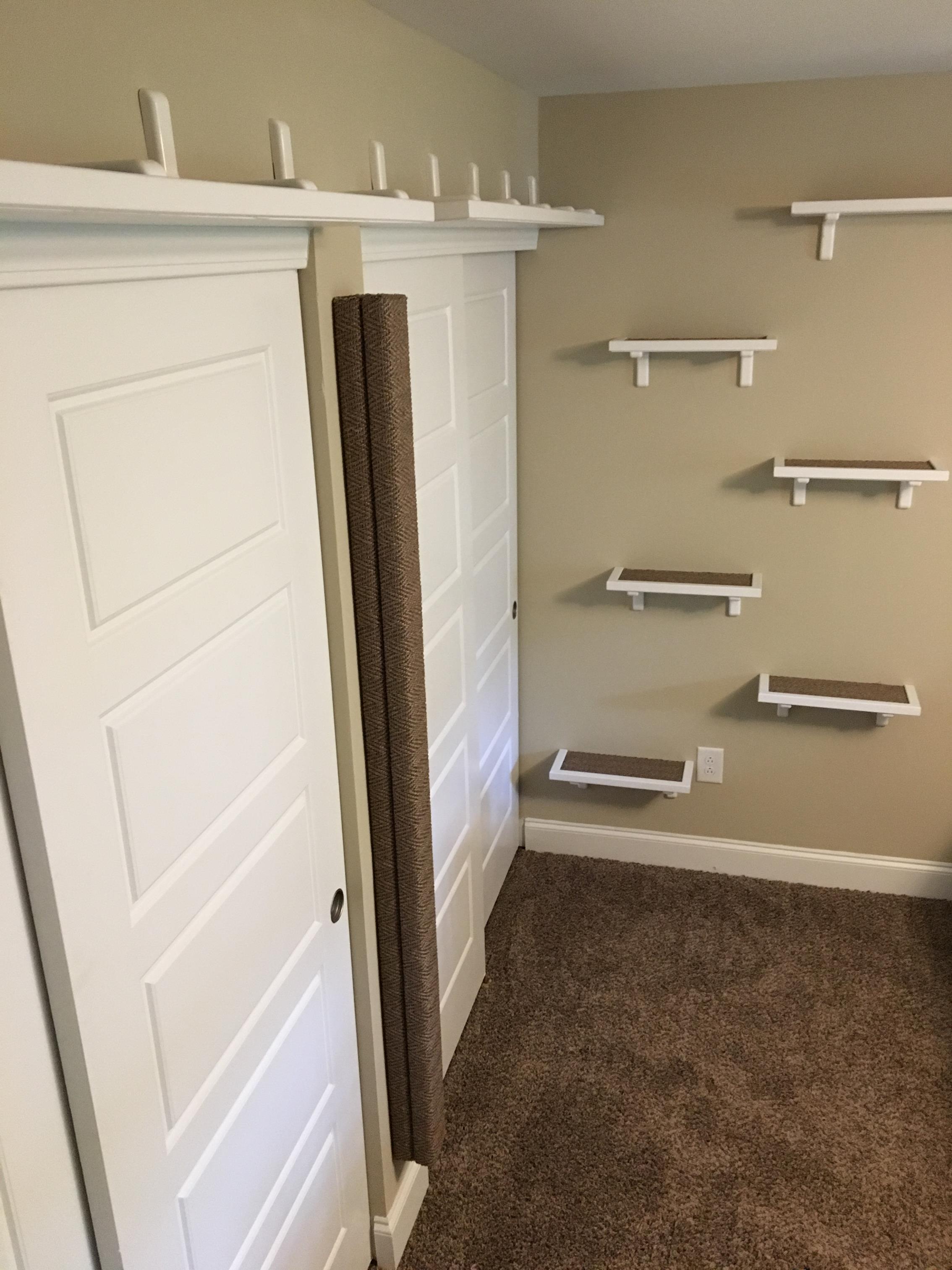 We build for all life stages, body styles and abilities. Notice that some of these runs come close to the floor for ease of access. Cats also cannot climb down the pole, they are not squirrels! These short steps allow them to descend.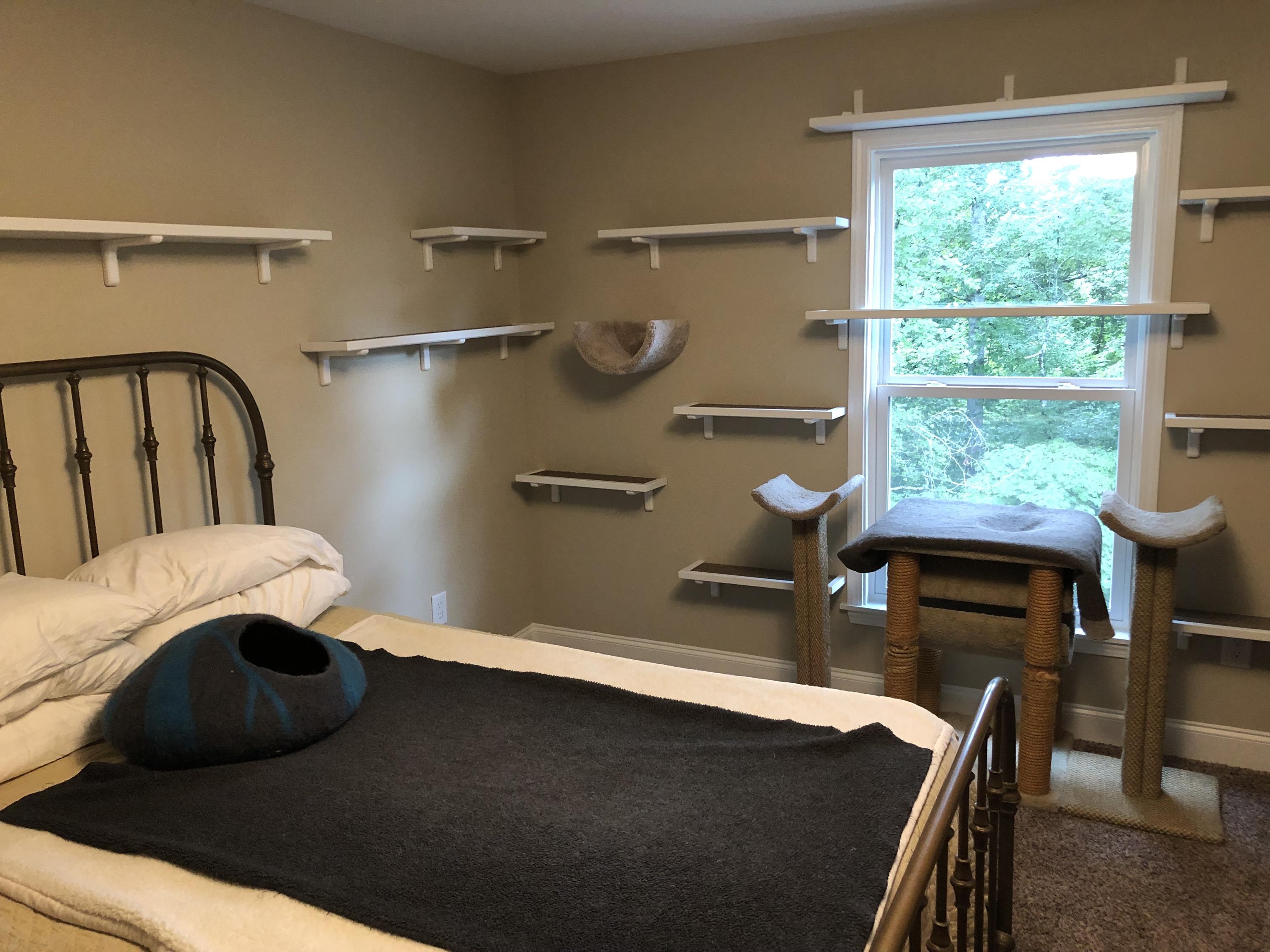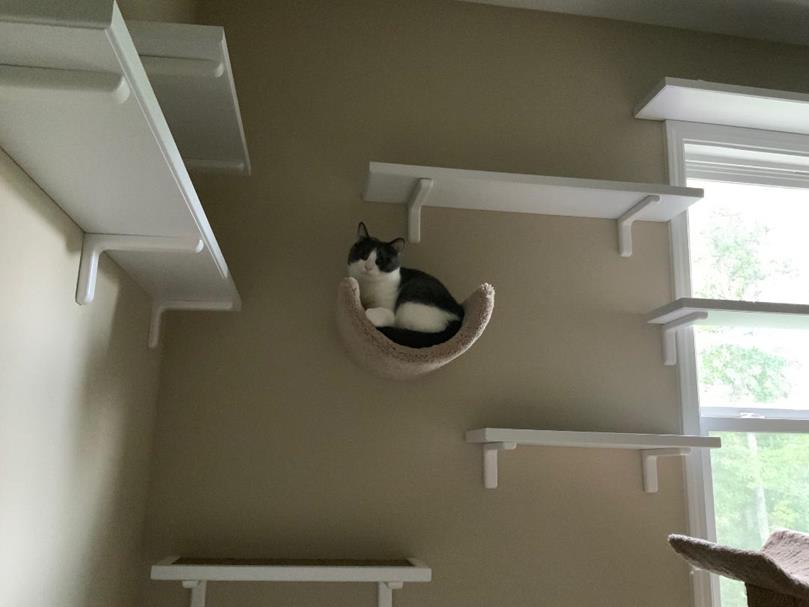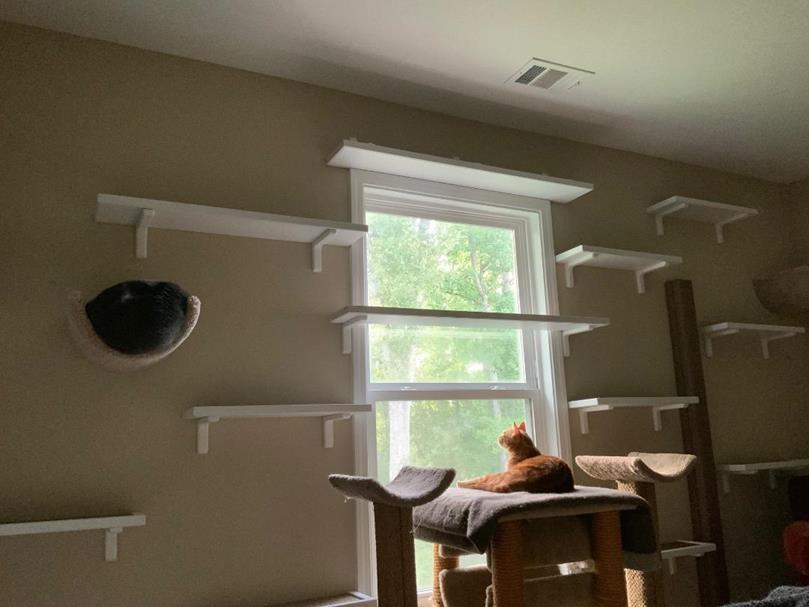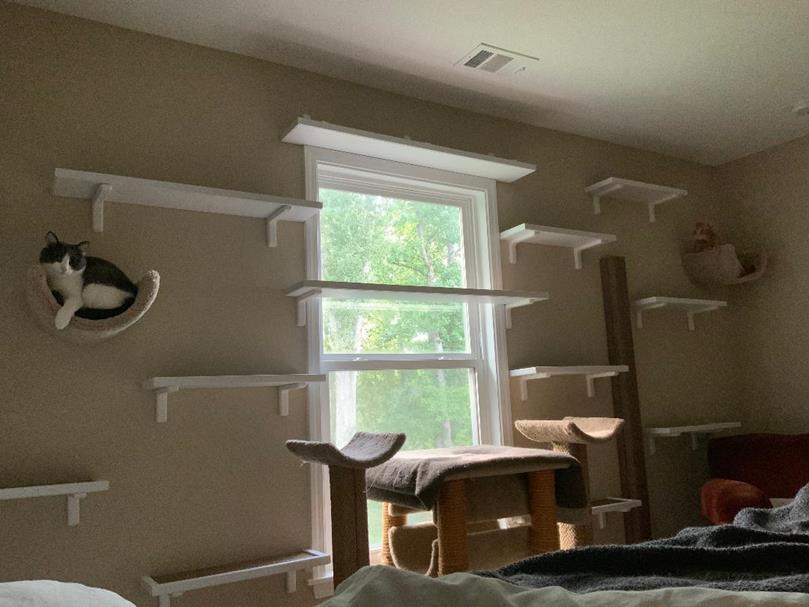 People often ask if their cat will fit in the scooped beds. Turbo is a big boy, weighing in around 15# and you can see he has snuggled in nicely.