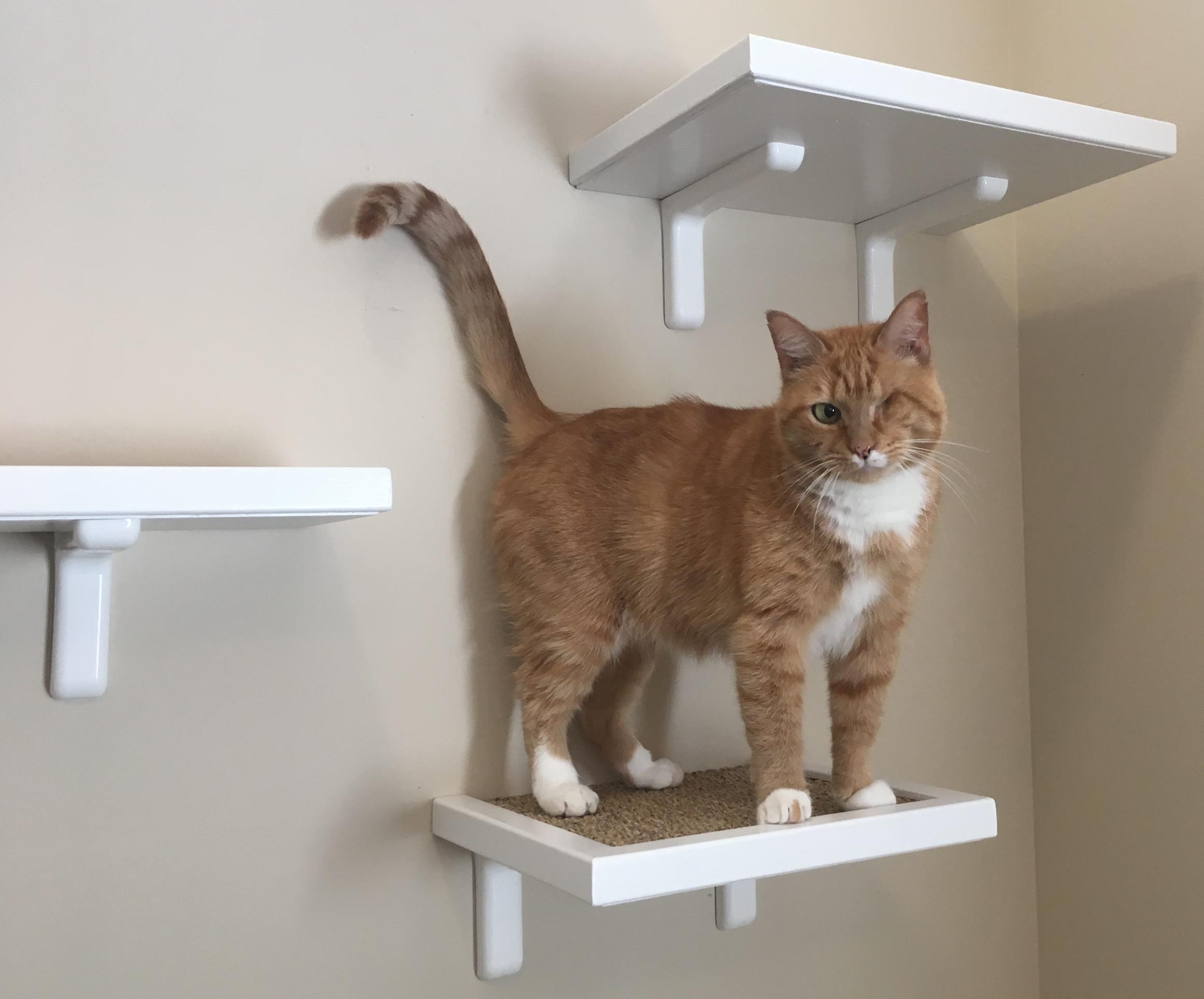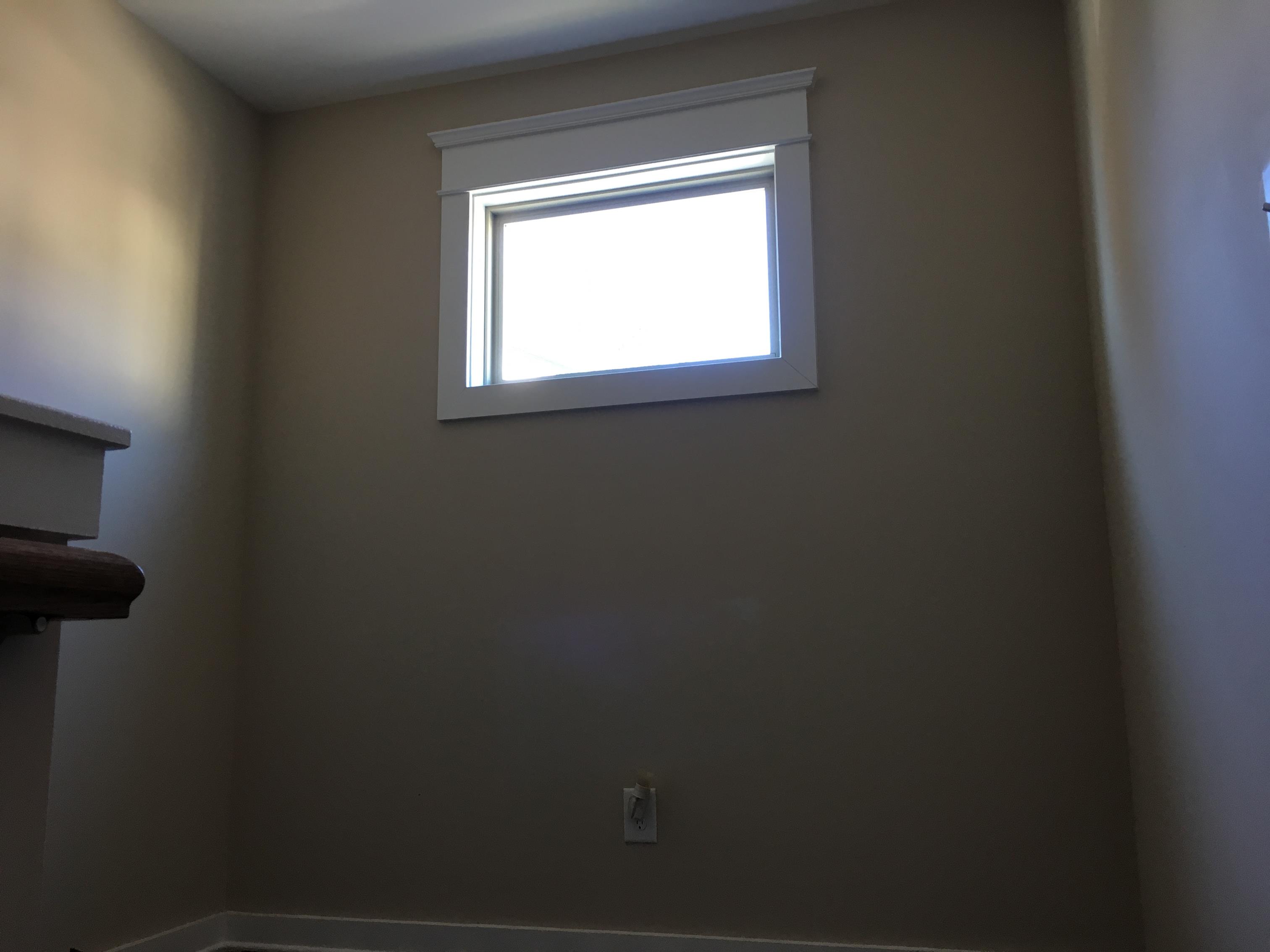 When I met Jocelyn she had one cat and had just adopted a second kitty and was having trouble introducing the two. We worked through that together and they became friends. Then, after moving to her new home, Jocelyn decided she had room for more and adopted a pair of kittens (always recommended to adopt a pair of litter mates!) Soon after that she decided she needed some vertical space. Good thing because then #5 came along, as it often happens...:)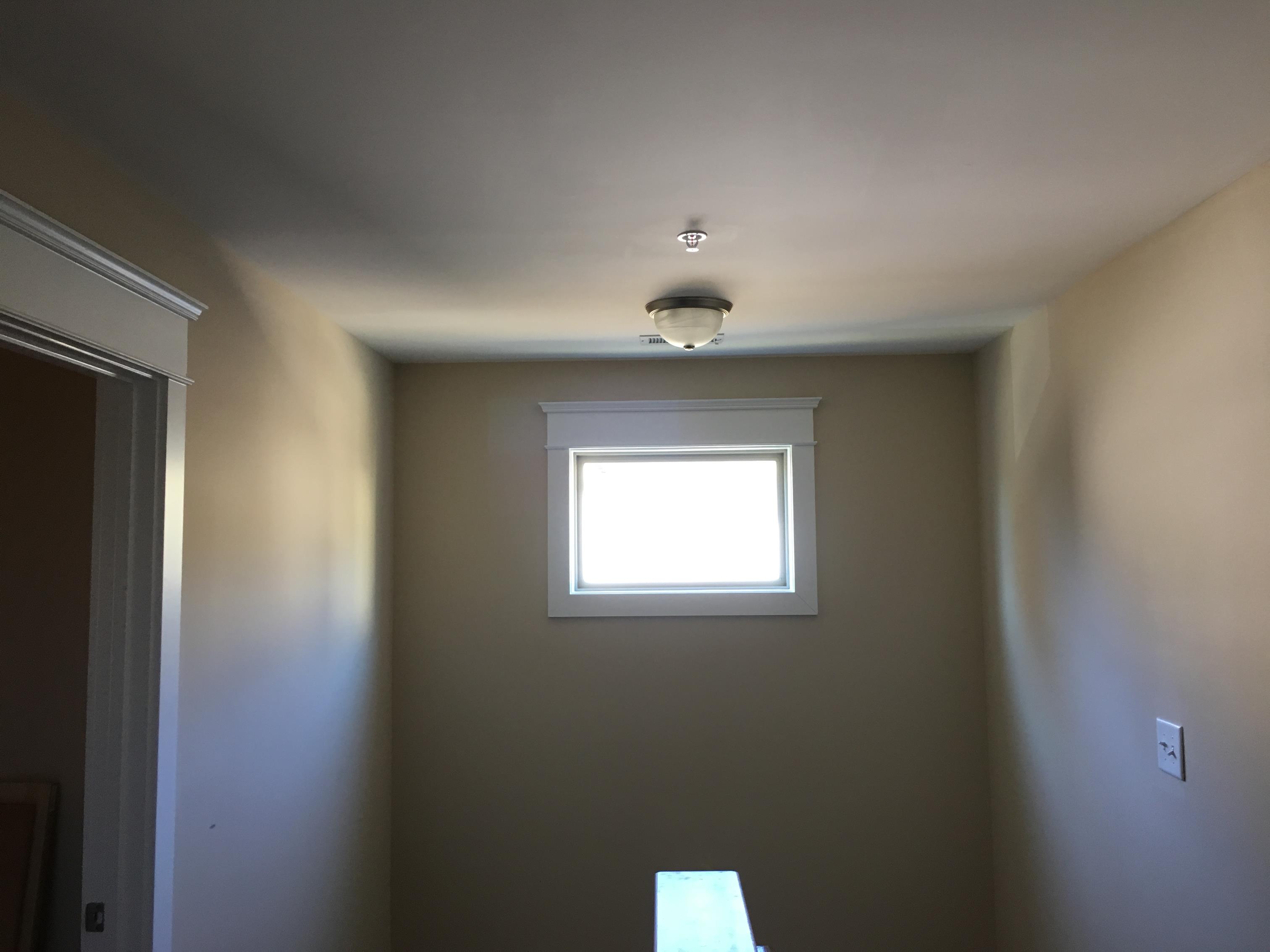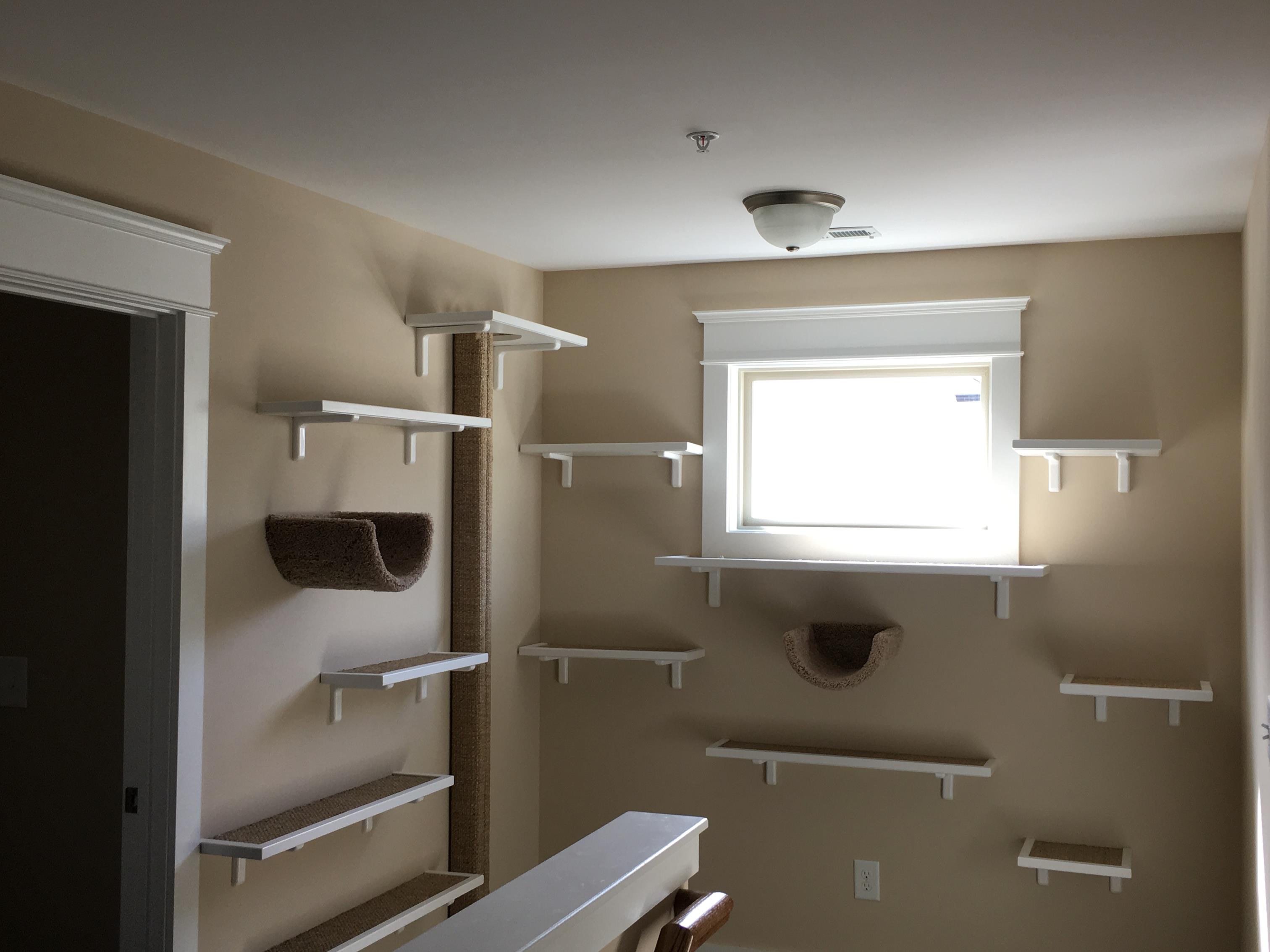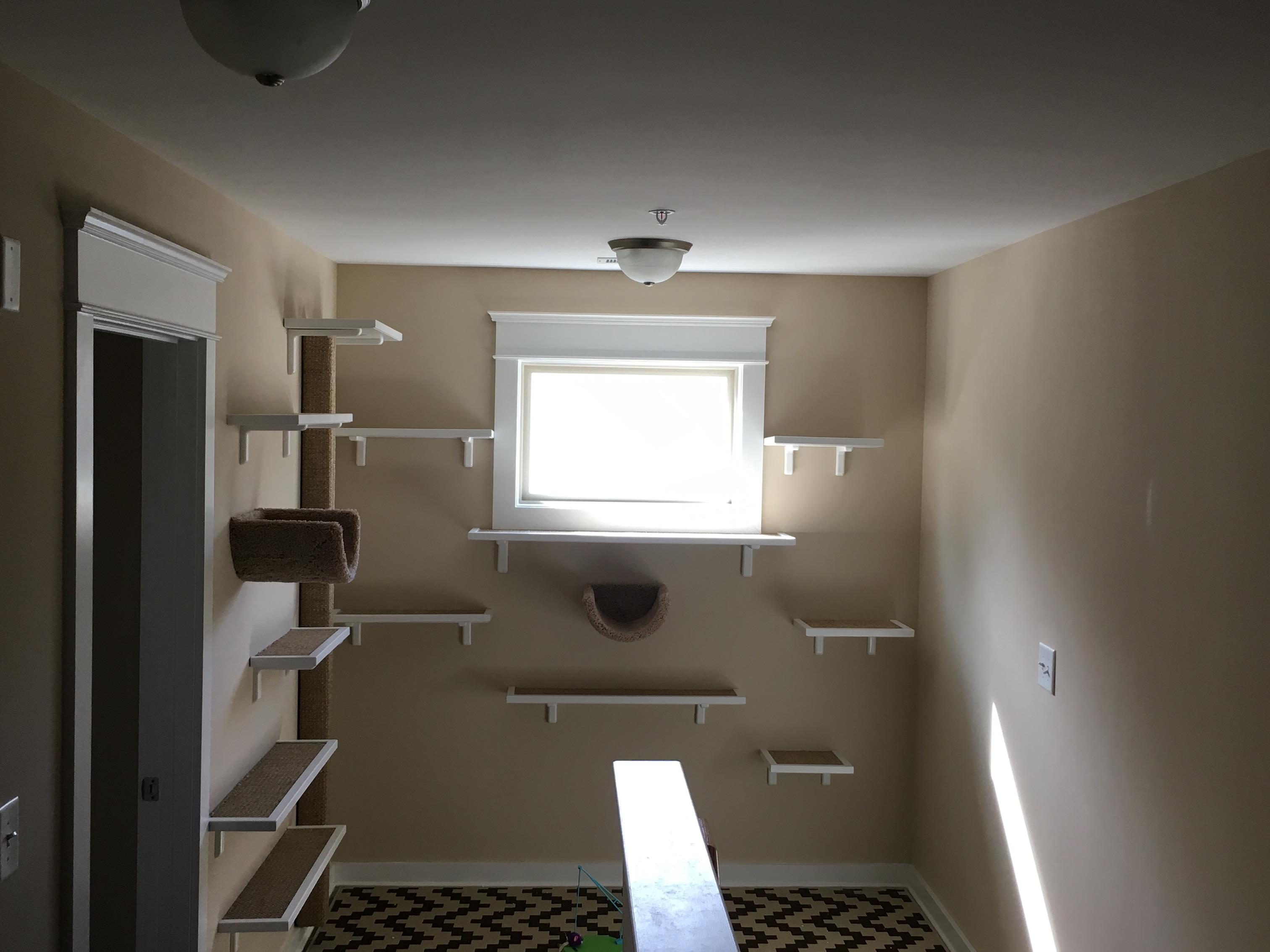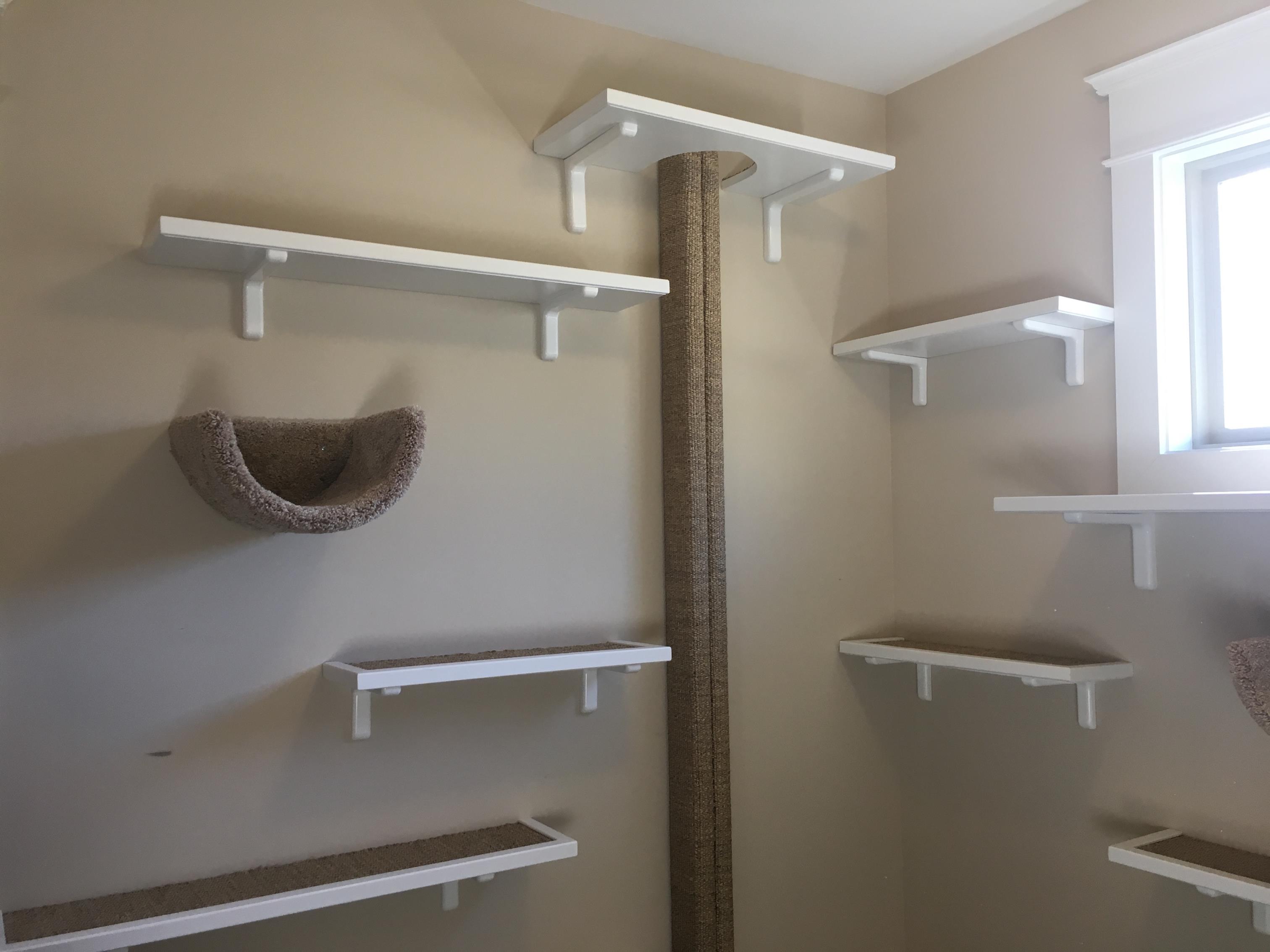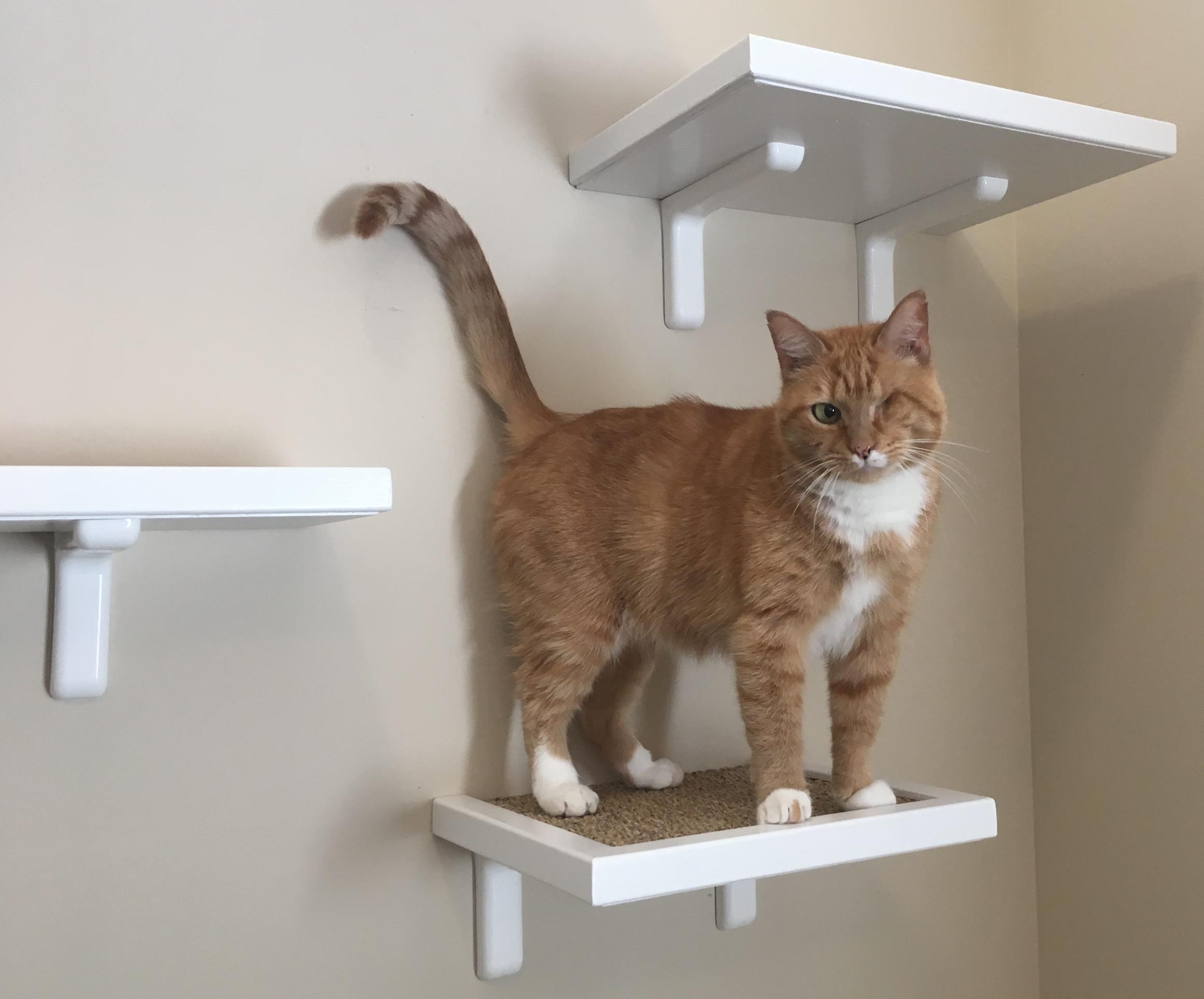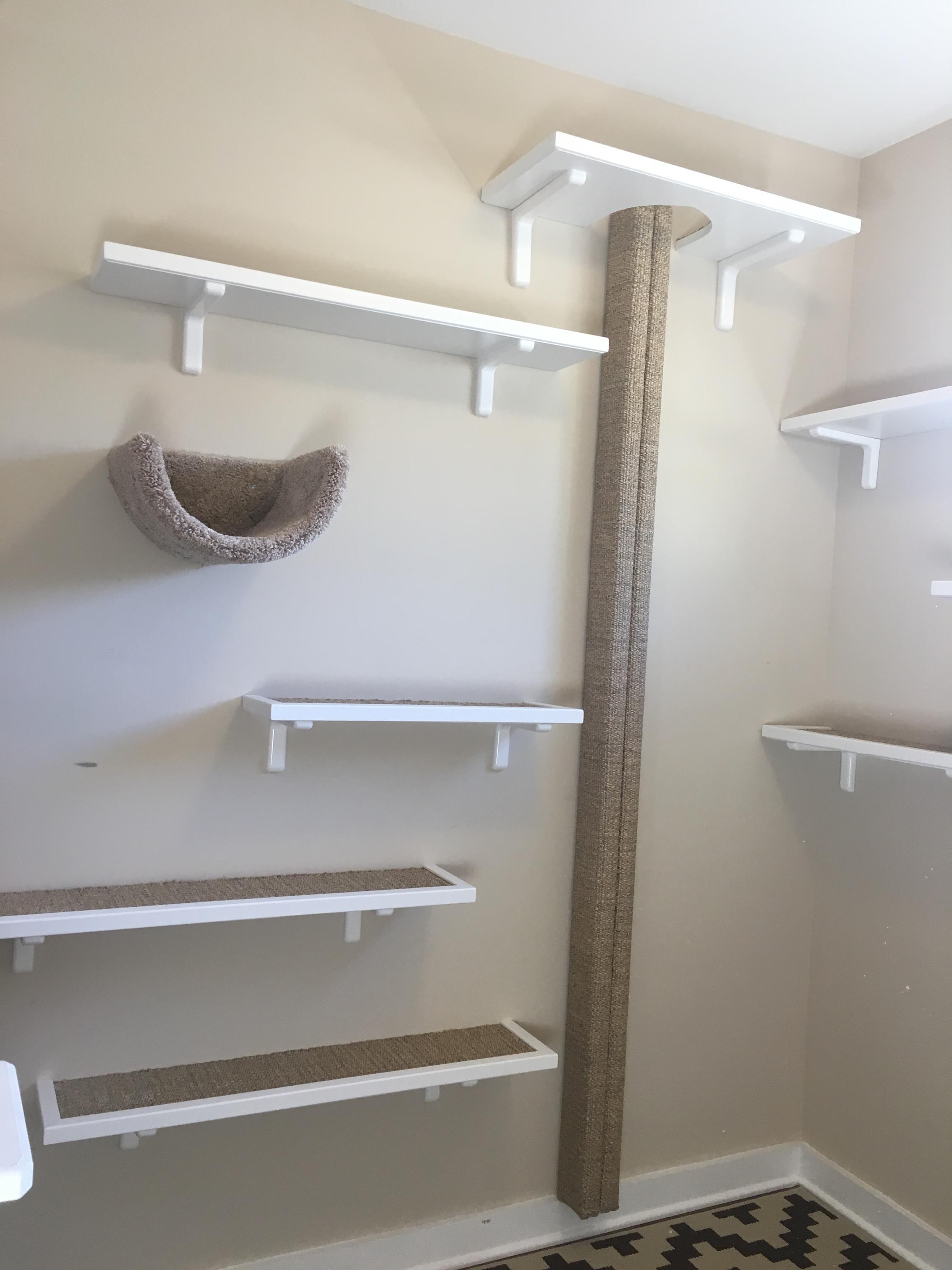 These few pics give you a close up view of how the corner was configured. Notice the cute "mouse hole" at the top of the pole. A feature reserved for custom installations.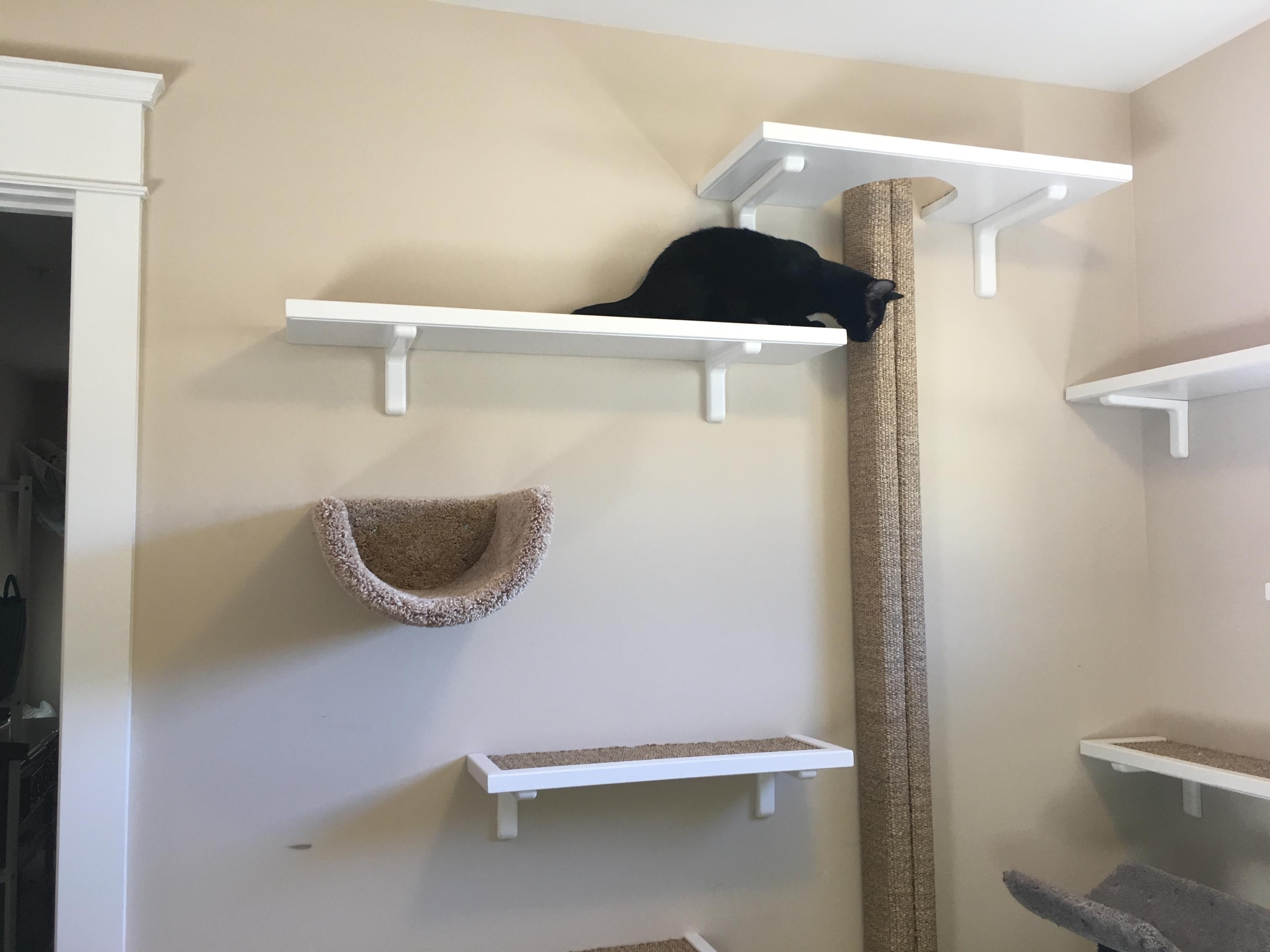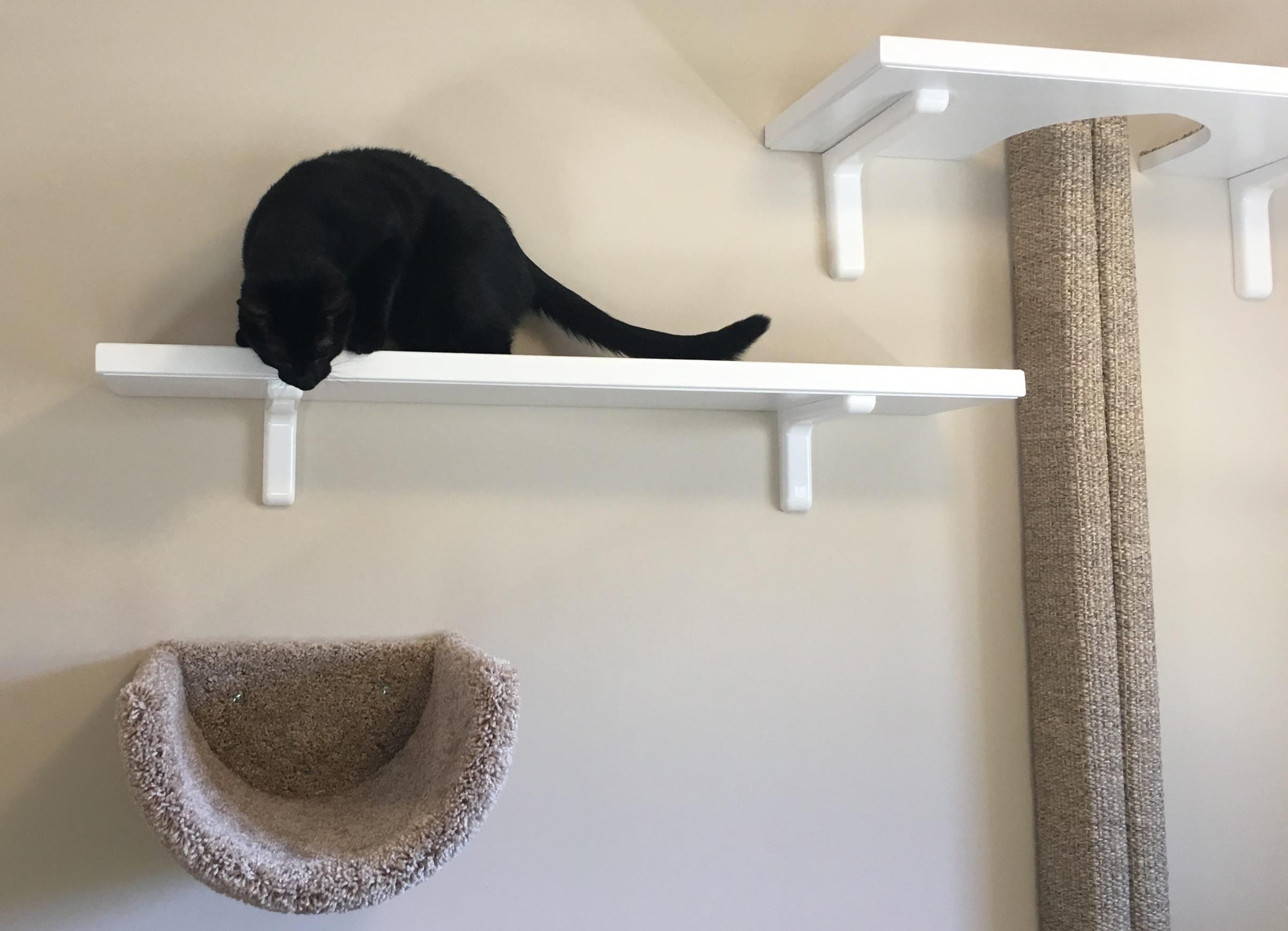 I personally love this series of Hannah exploring the window perch for the first time.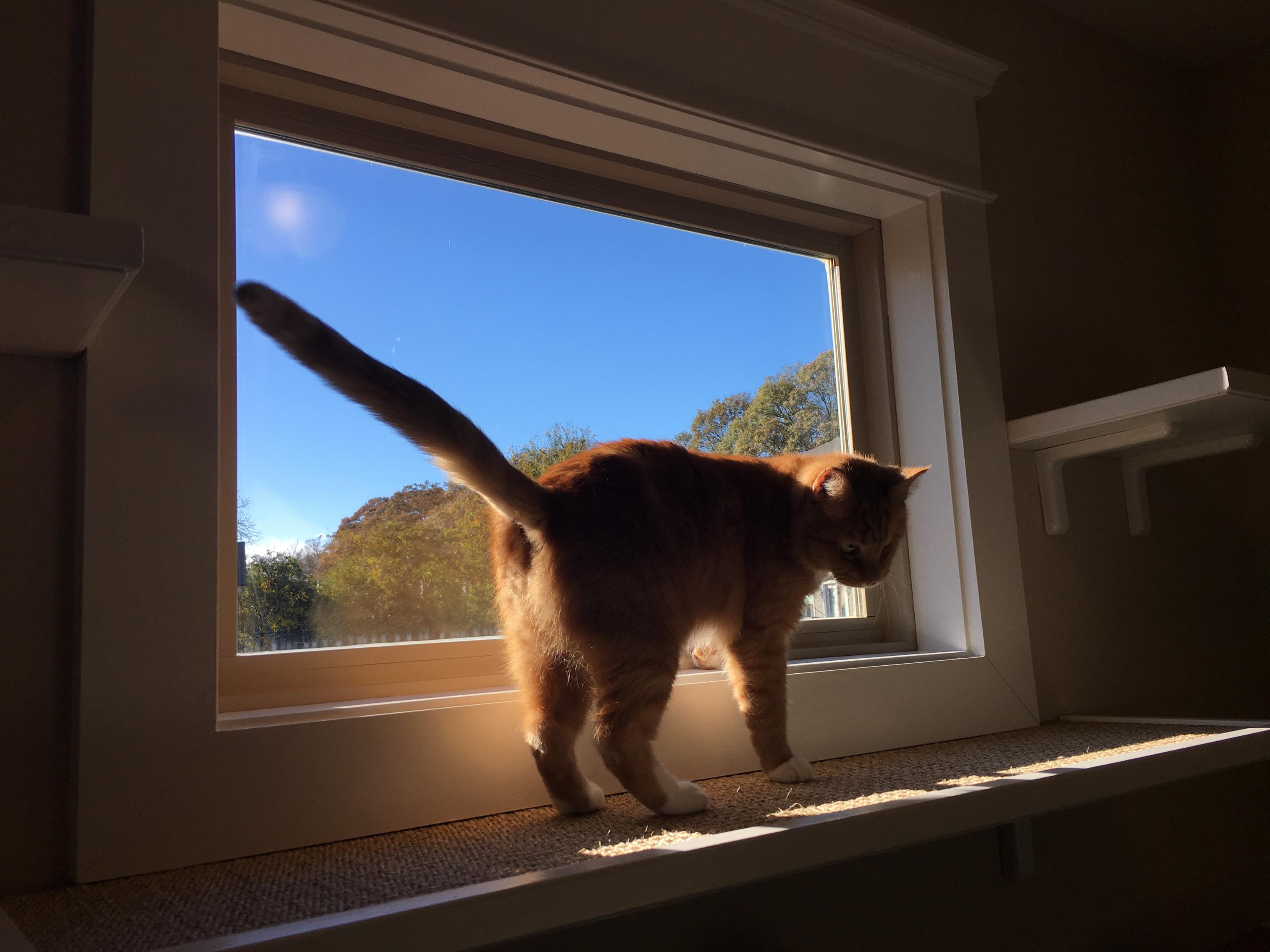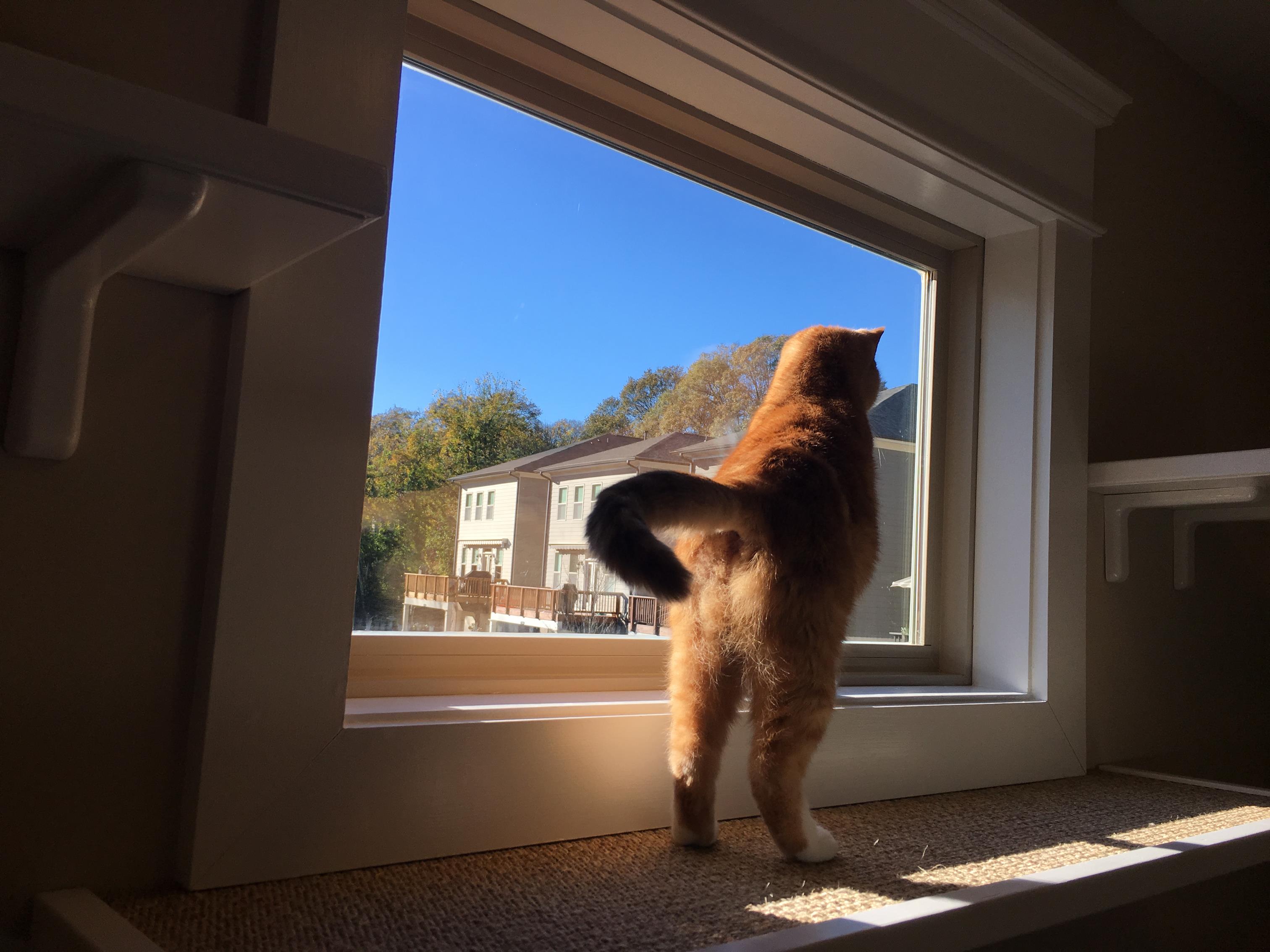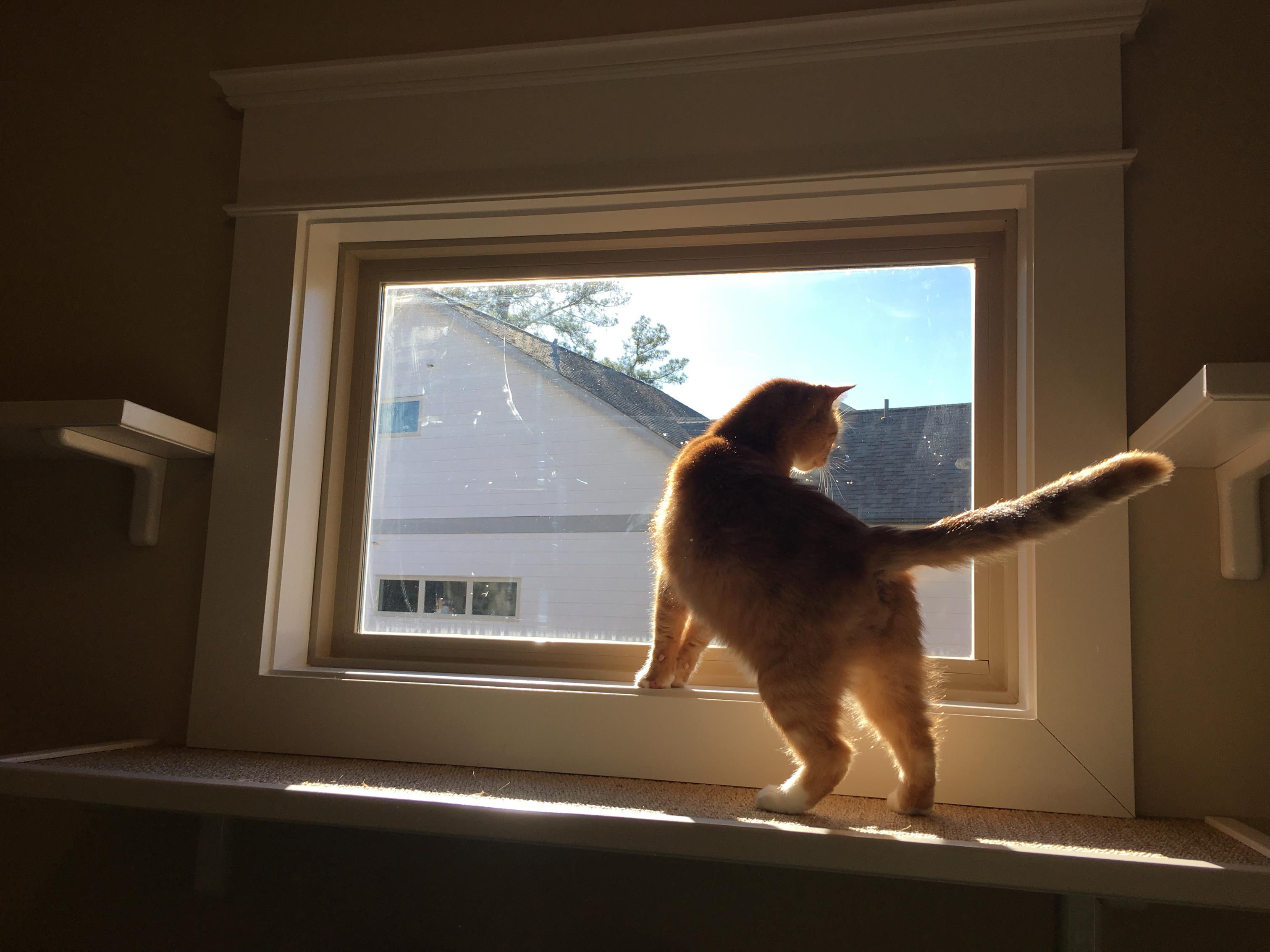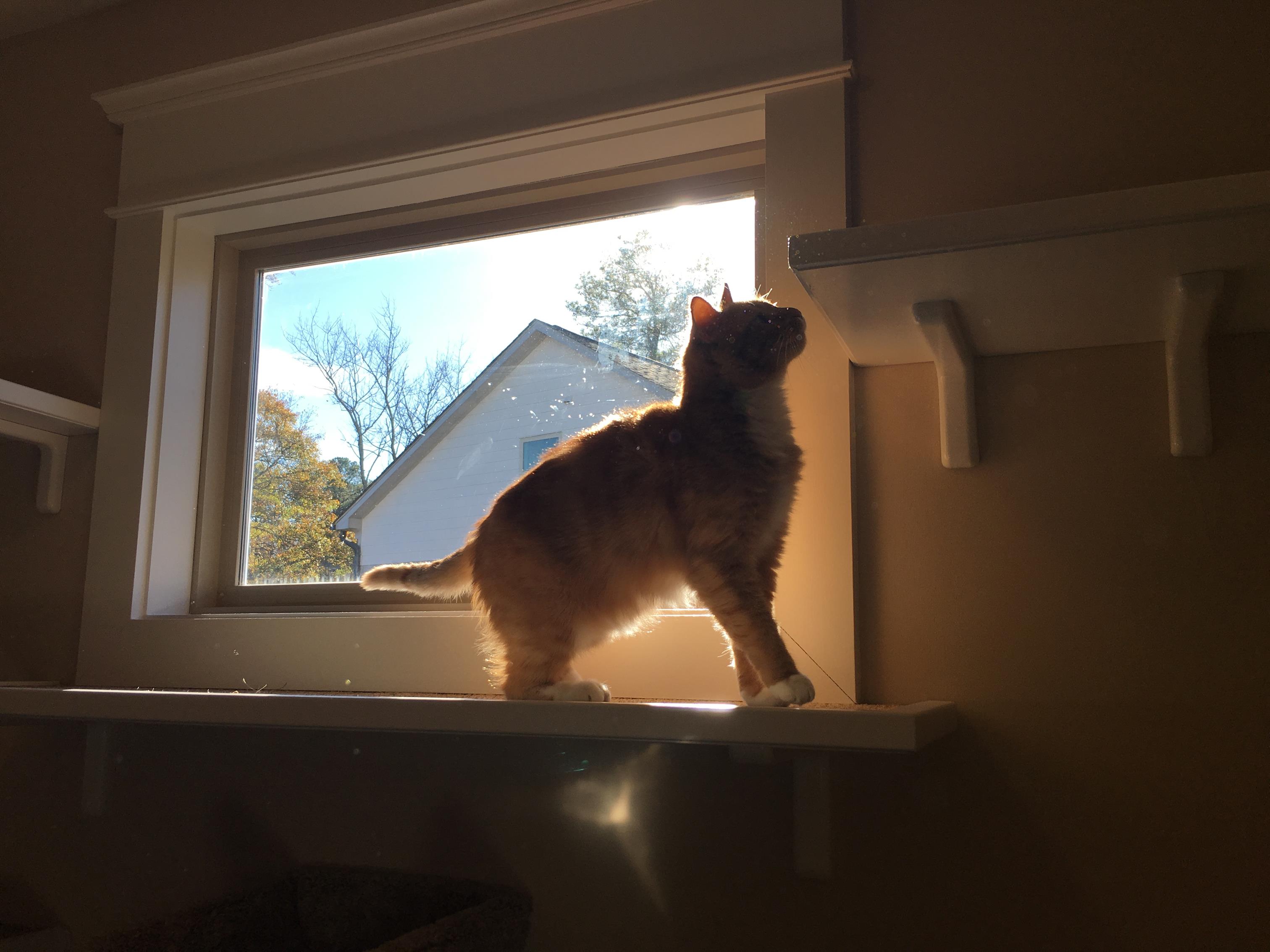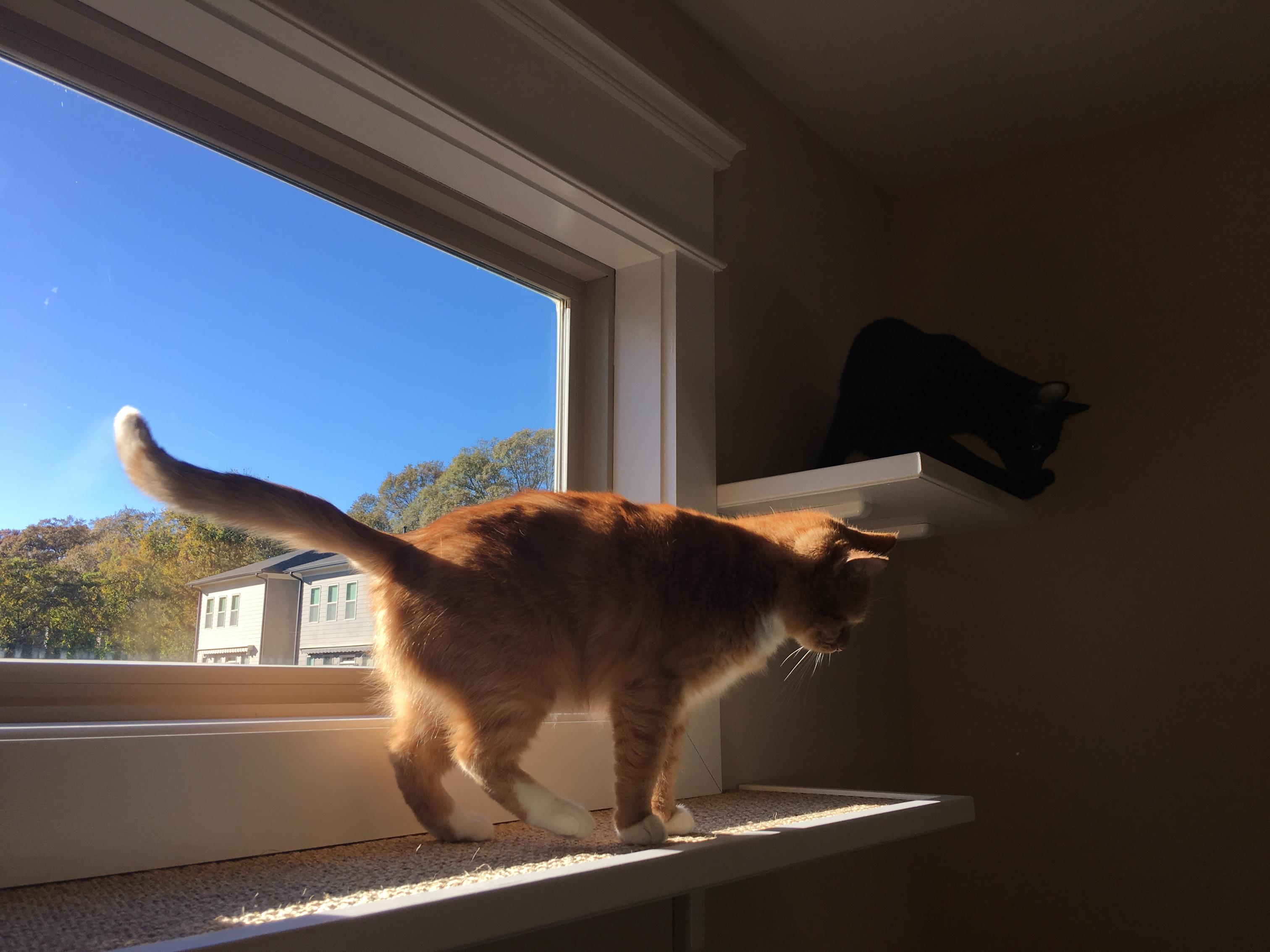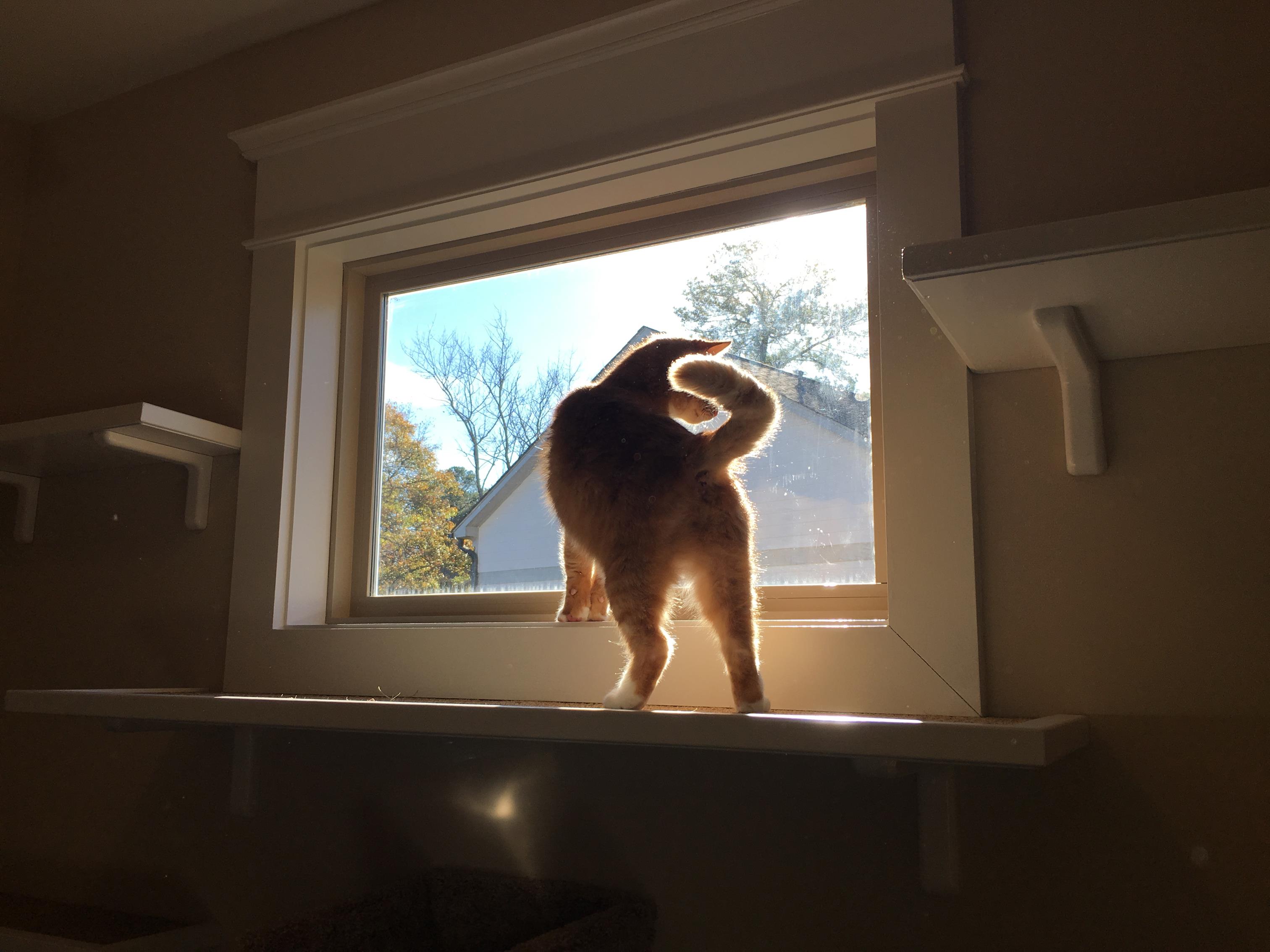 On to the living space downstairs!