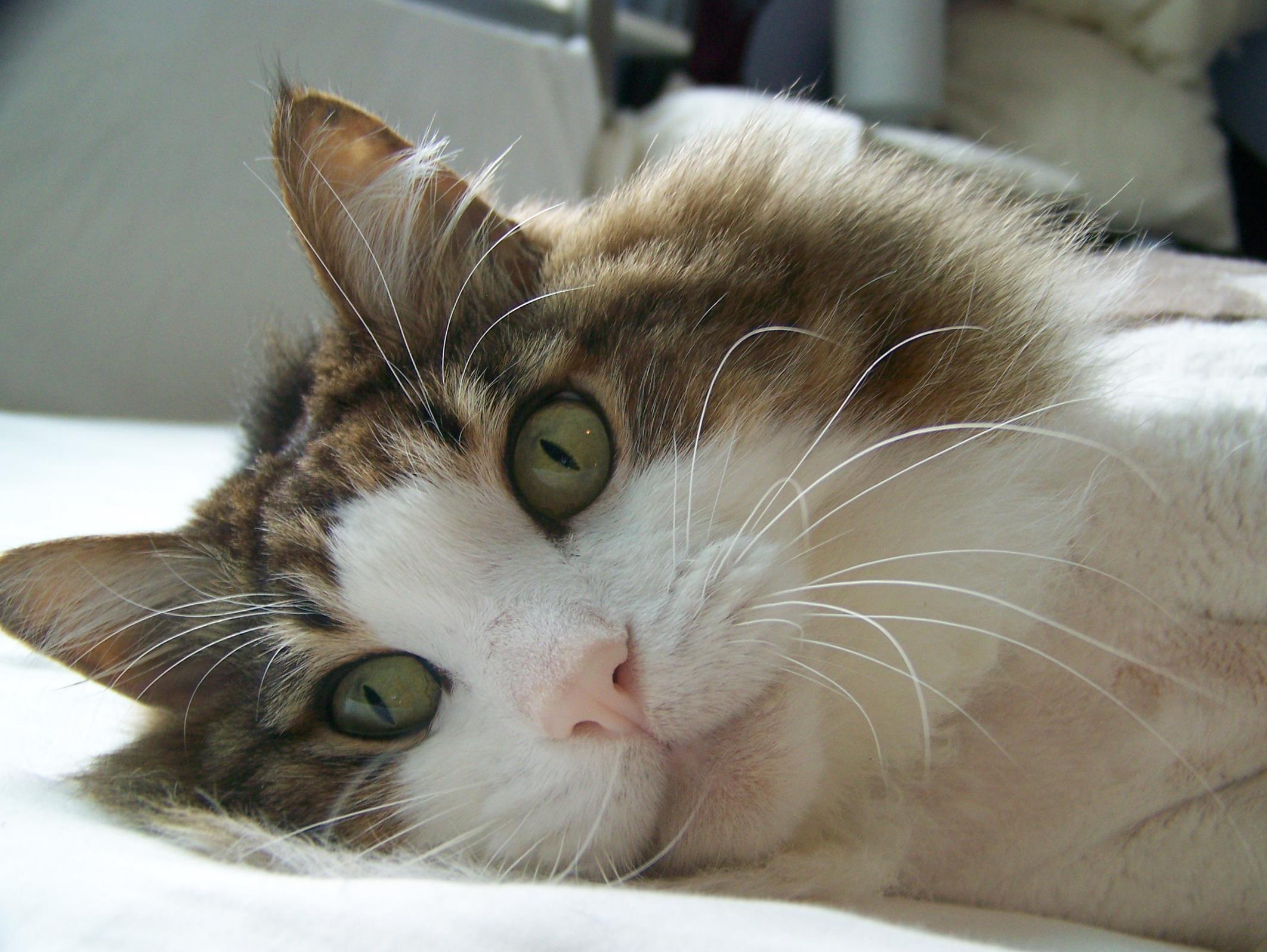 Fluffy, Fluffernutter, Flufferschteen, Schteen, Butters, you name it, we called him pretty much anything but Fluffy. Still cannot believe we had a cat named Fluffy. But here goes…
I knew Fluffy for a looooong time. I was his hair stylist for many years! He came to see me at my previous clinic as well as the one where I work now. He and his litter mate were both patients. Fluffy was grossly obese. If I remember correctly, he was 29.25# the day he was relinquished to us (to me-basically). He would get lion cuts a few times a year and in-between the clients were encouraged to bring him in for sanitary shaves because this cat had not seen his own rear in years! This rarely happened. He was always so caked with feces and dried urine over his prepuce and anus. It was so sad, and he was so itchy not being able to satiate the itch and effectively groom himself.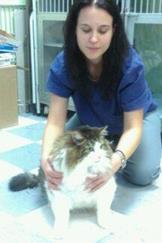 Fluffy and his brother Reginald were super sweet cats. Both were huge but Fluffy was spectacular! It always bothered me that Reginald got a "real" name. They never really wanted to keep Fluffy, and I guess that showed in the lack of originality. Both cats were indoor/outdoor, and I recall that Reginald ate some lilies outside the home one day. Odd because they had been planted and blooming there his entire life, but this one spring he decided to munch on them needless to say we treated him for acute kidney failure and he lived!!! He is the ONLY cat that I have known that has had Lillie poisoning that lived, the only one! It was remarkable.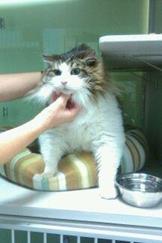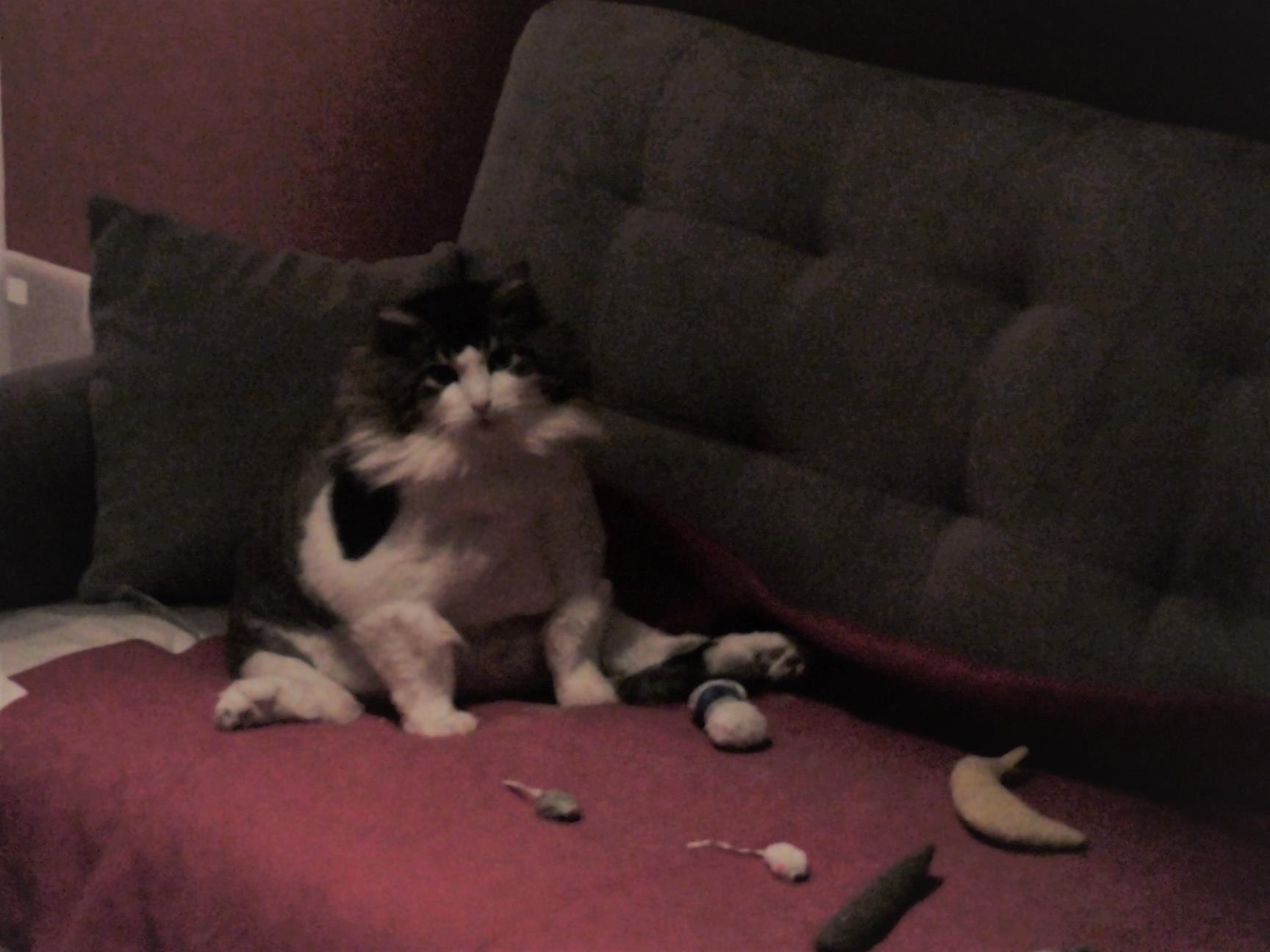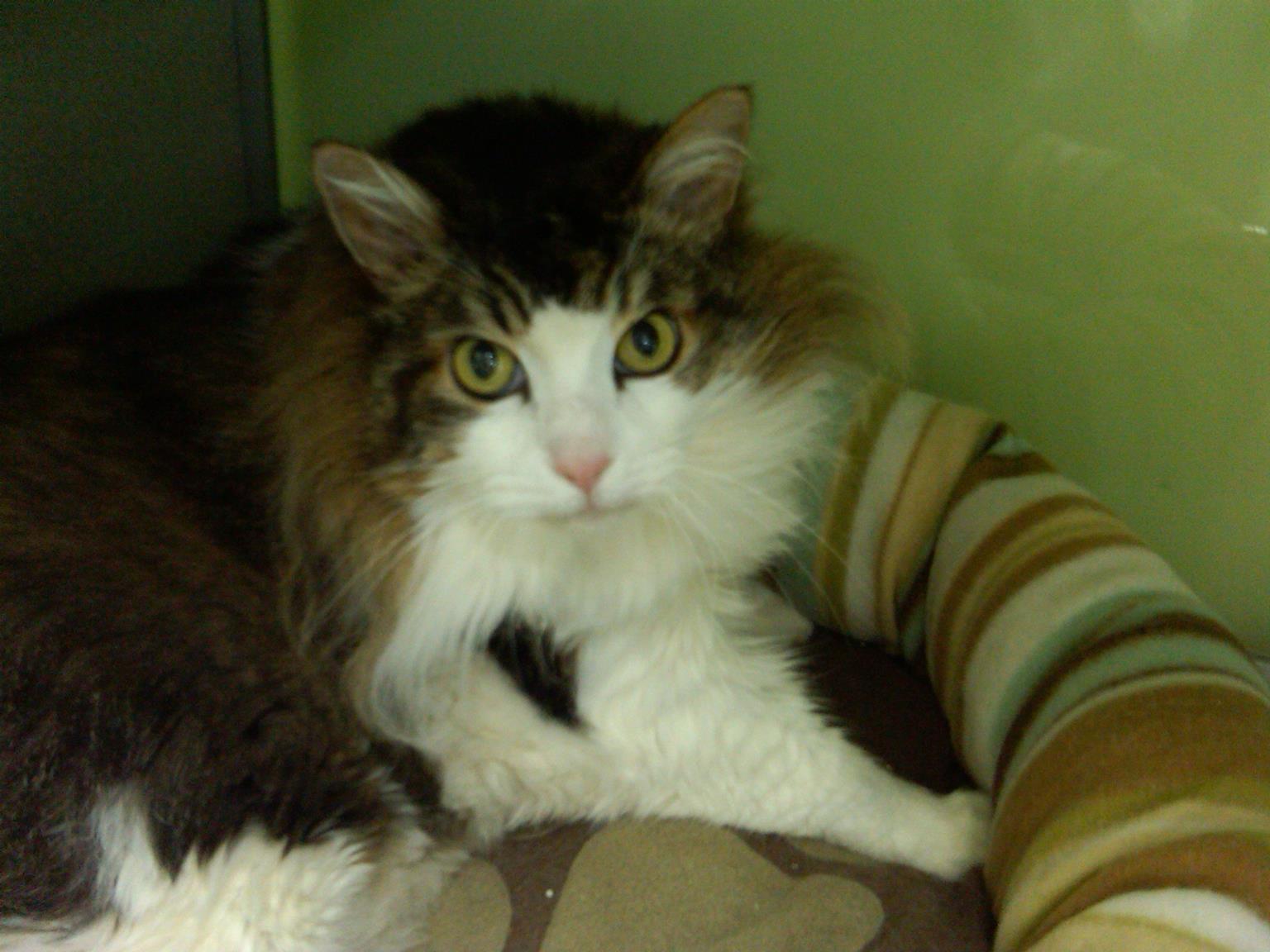 I never thought the day would come, but one day I got the dreaded call. Fluffy was urinating outside of the litter box and they were going to have none of that. He also scratched on the furniture. I tried. I tried to help and educate, but the things Fluffy needed to be successful were not going to be provided. Let me tell you this cat did not have a "behavior problem" this cat had a "humans problem"!!! He was completely set up to fail. Grossly obese, feces matted to his rear on the regular and would anyone like to guess how big this cats litter box was???? It was 8 ½ x 11!!!! It was one of those tiny pans we use in a cage at the clinic for the day if a cat is dropped off. He wasn't "eliminating outside the box" it was all a case of simple logistics and he was simply over shooting the pan. He was IN THE BOX, it is just that his pee and poop were going over the side because he was well, GIANT!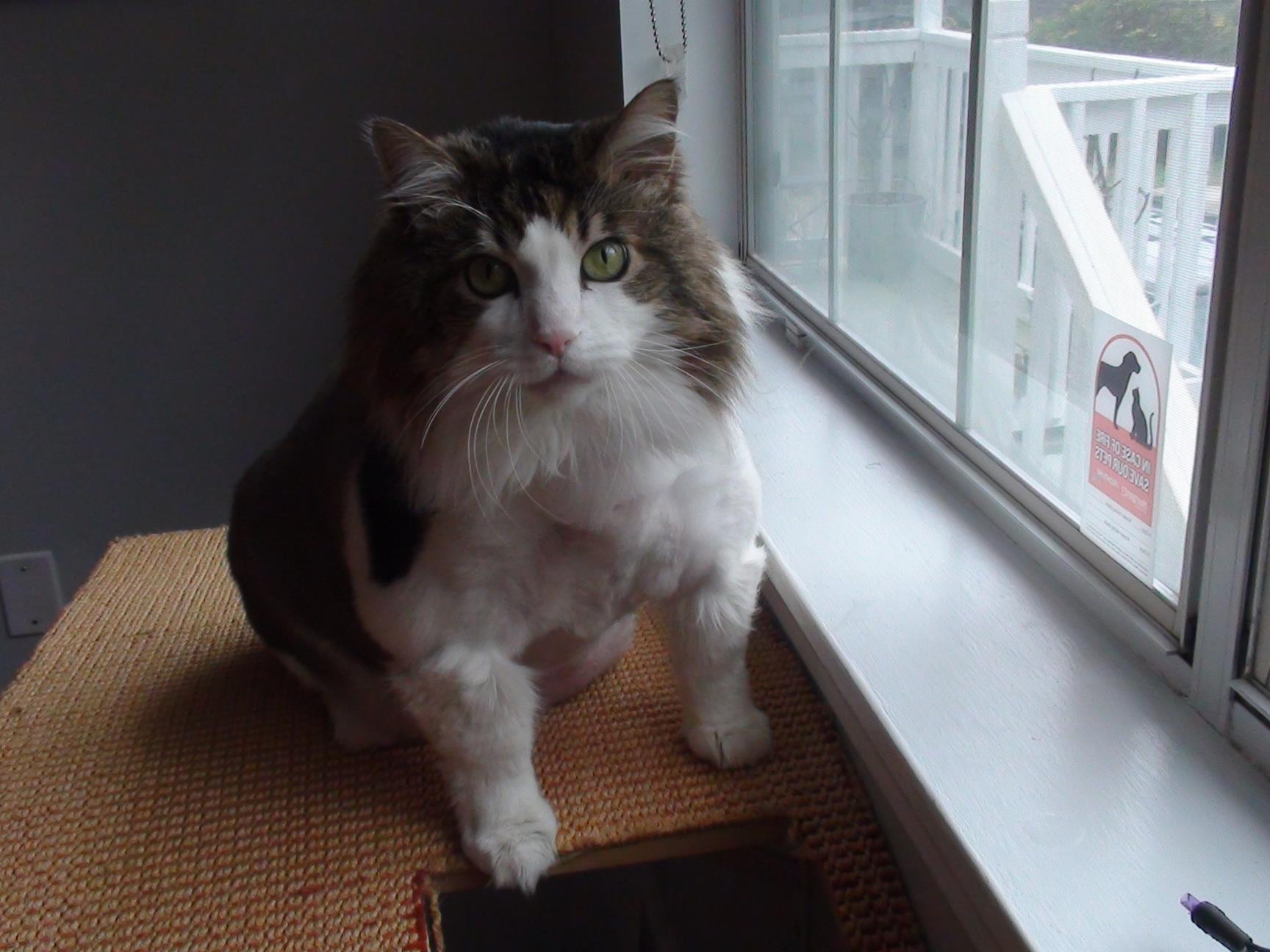 Anyone want to take a guess as to where this cat's scratching post was located and what it looked like? It was in the basement right next to the litter box, and it was about 18 inches tall. The end! Bring him to me, there is nothing wrong with this delicious, scrumptious muffin except that he lives in YOUR house and you refuse to meet his environmental needs!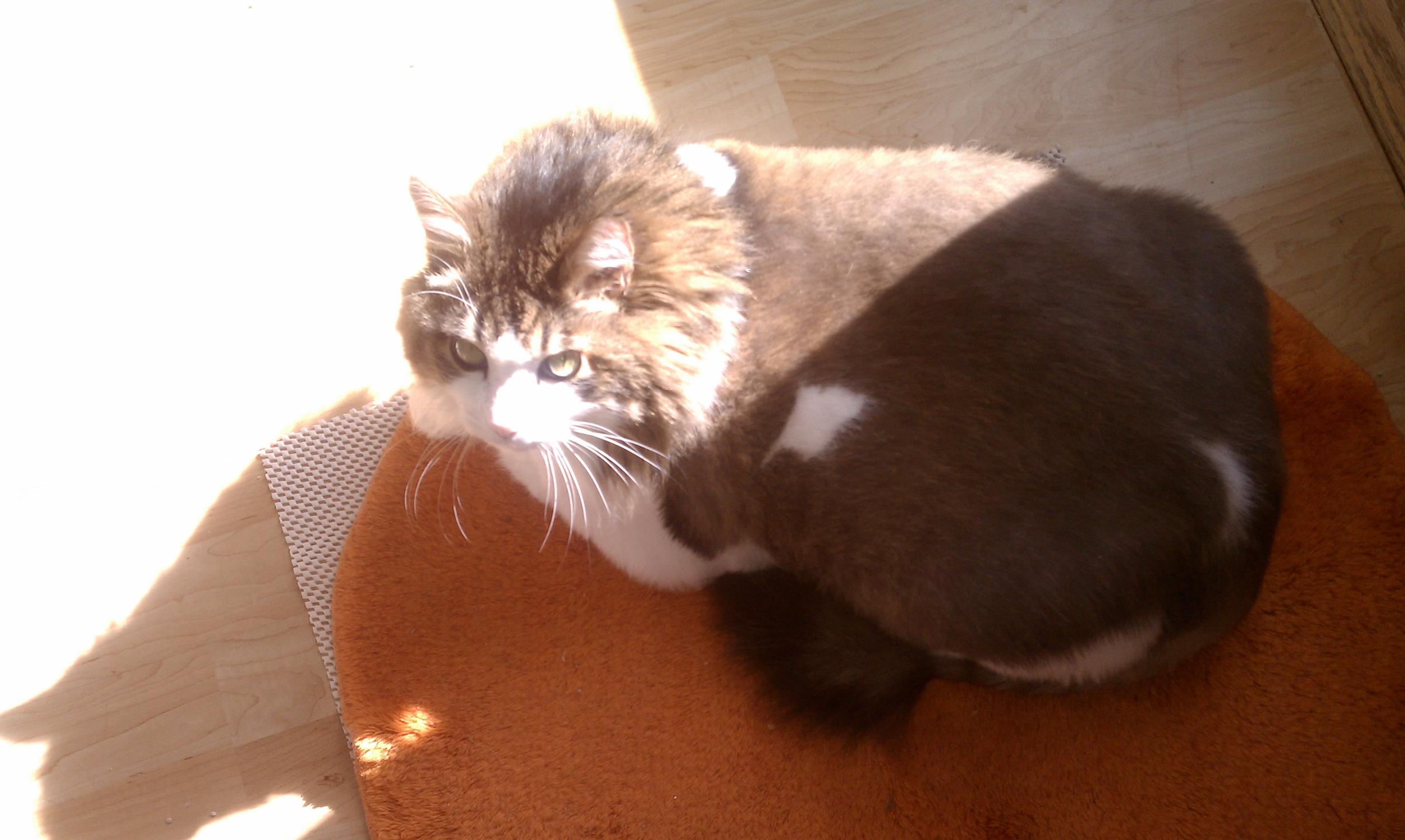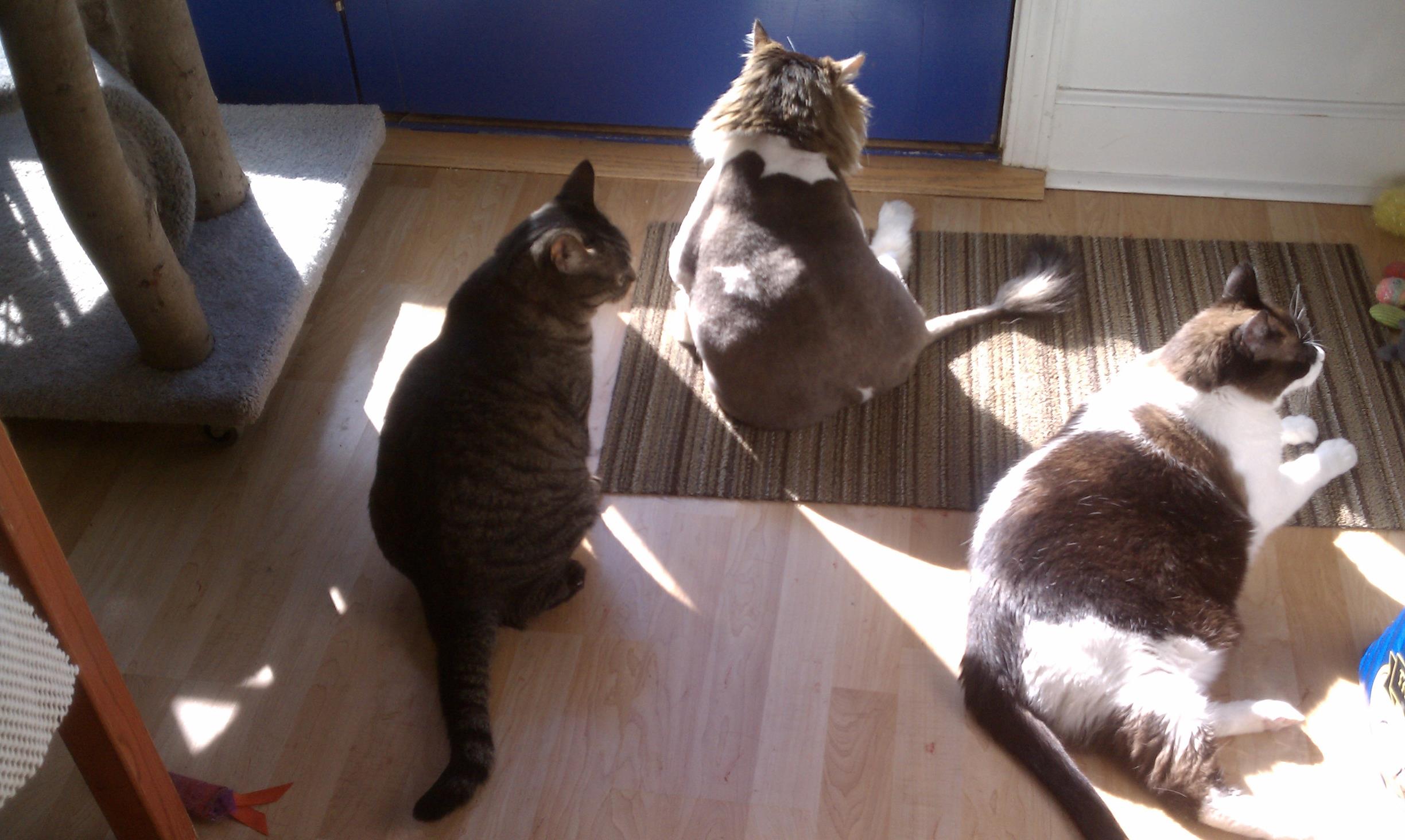 Fluffernutter was perfect in every freakin' way! This cat had nothing wrong with his urine, he used the boxes provided perfectly right up until the day he died and he was so sweet. I am a BIG fan of spaying and neutering but OMG if he and Peaches could have had kittens. One can dream.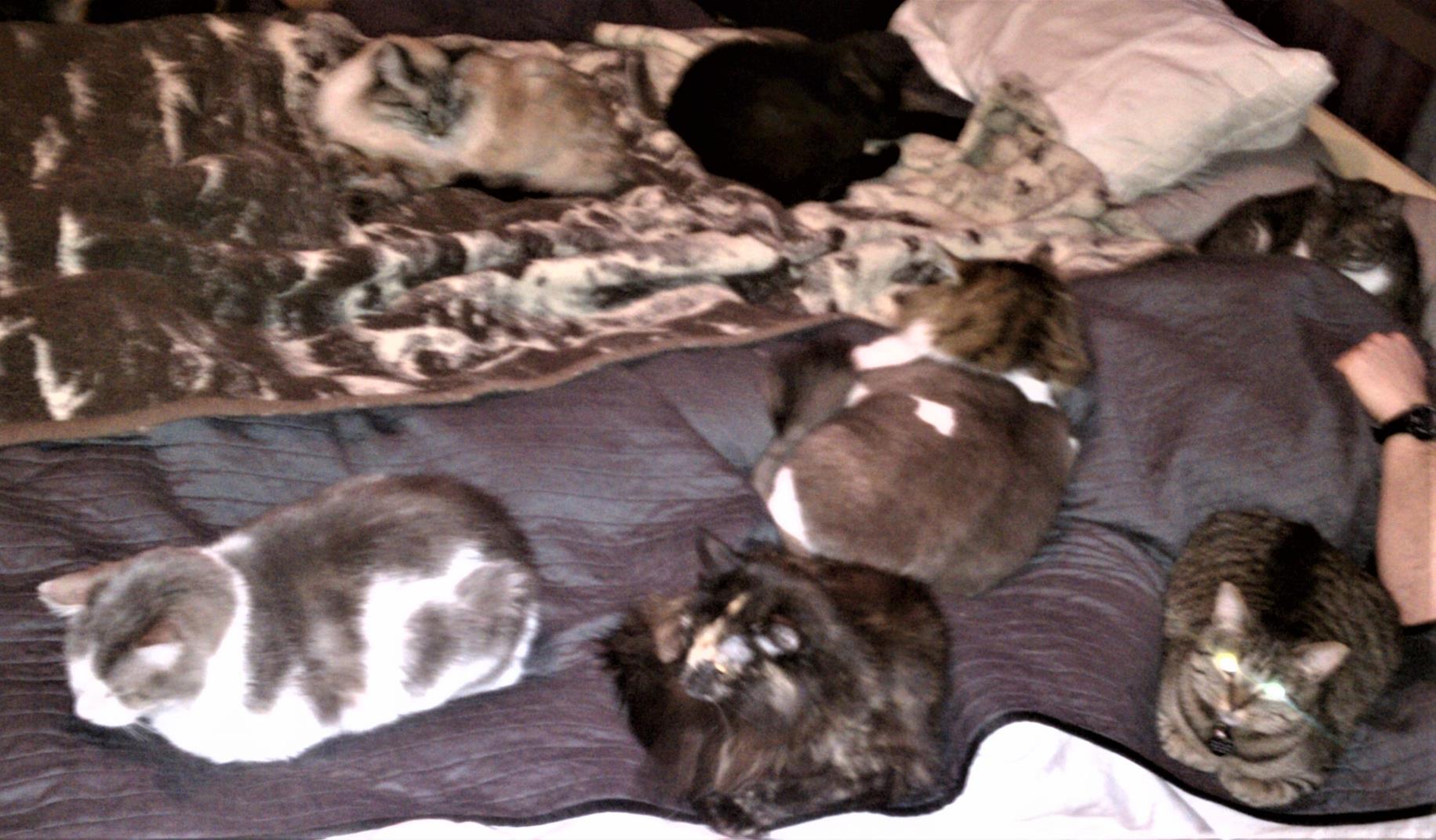 First on the agenda, weight loss! I will say that he is the first cat (at the time) that bit holes in his foraging toy instead of manipulating them as intended to acquire the food. He was a brute and we thought it was hilarious but he did eventually get the concept and stopped chewing them up like a puppy. When G.G. and Crusty came home that one Thanksgiving week, so did Schteen, and well, he stayed too. They were all just so easy and happy and grateful. How could we not? Plus, I had loved him for so long. I was glad he was mine, finally.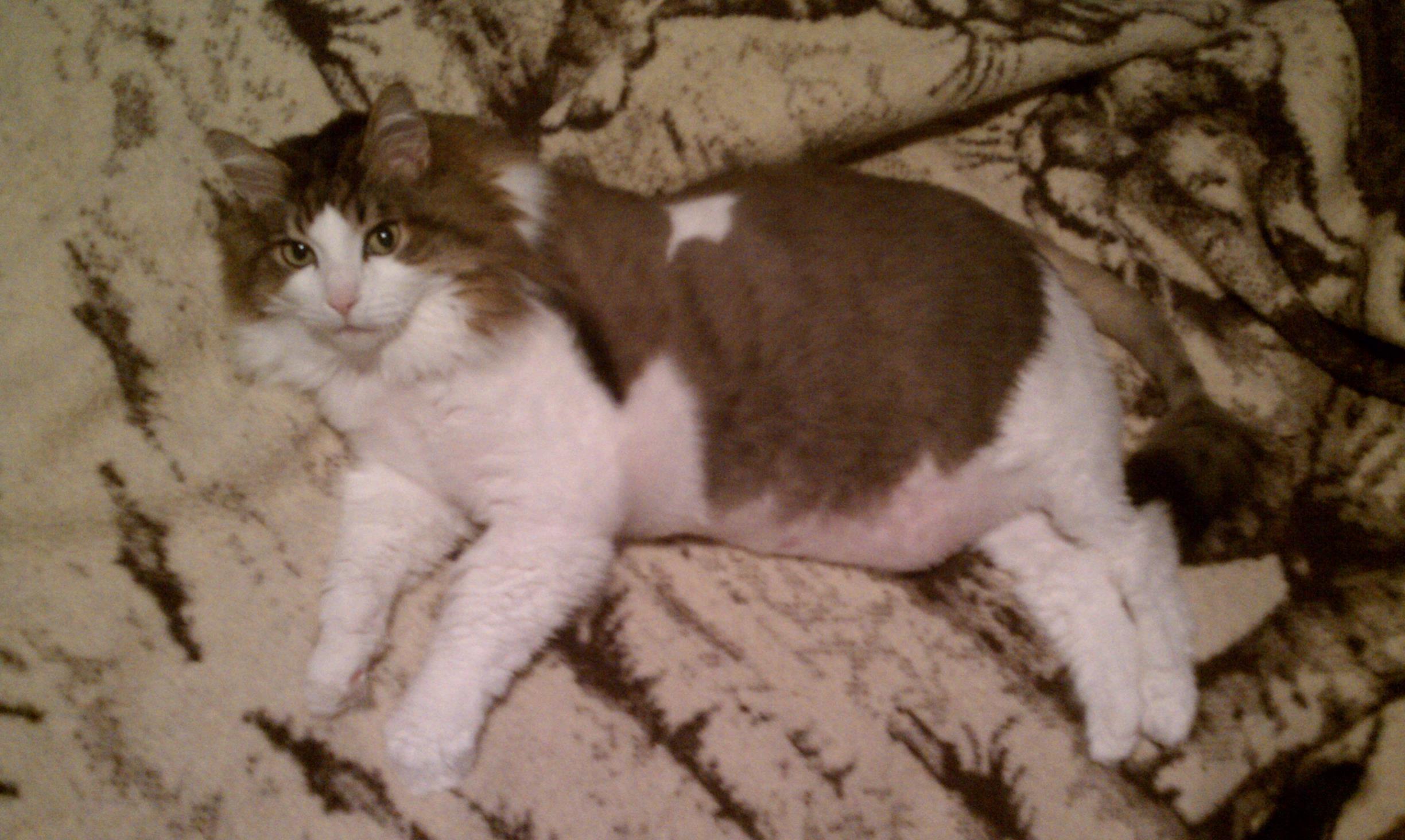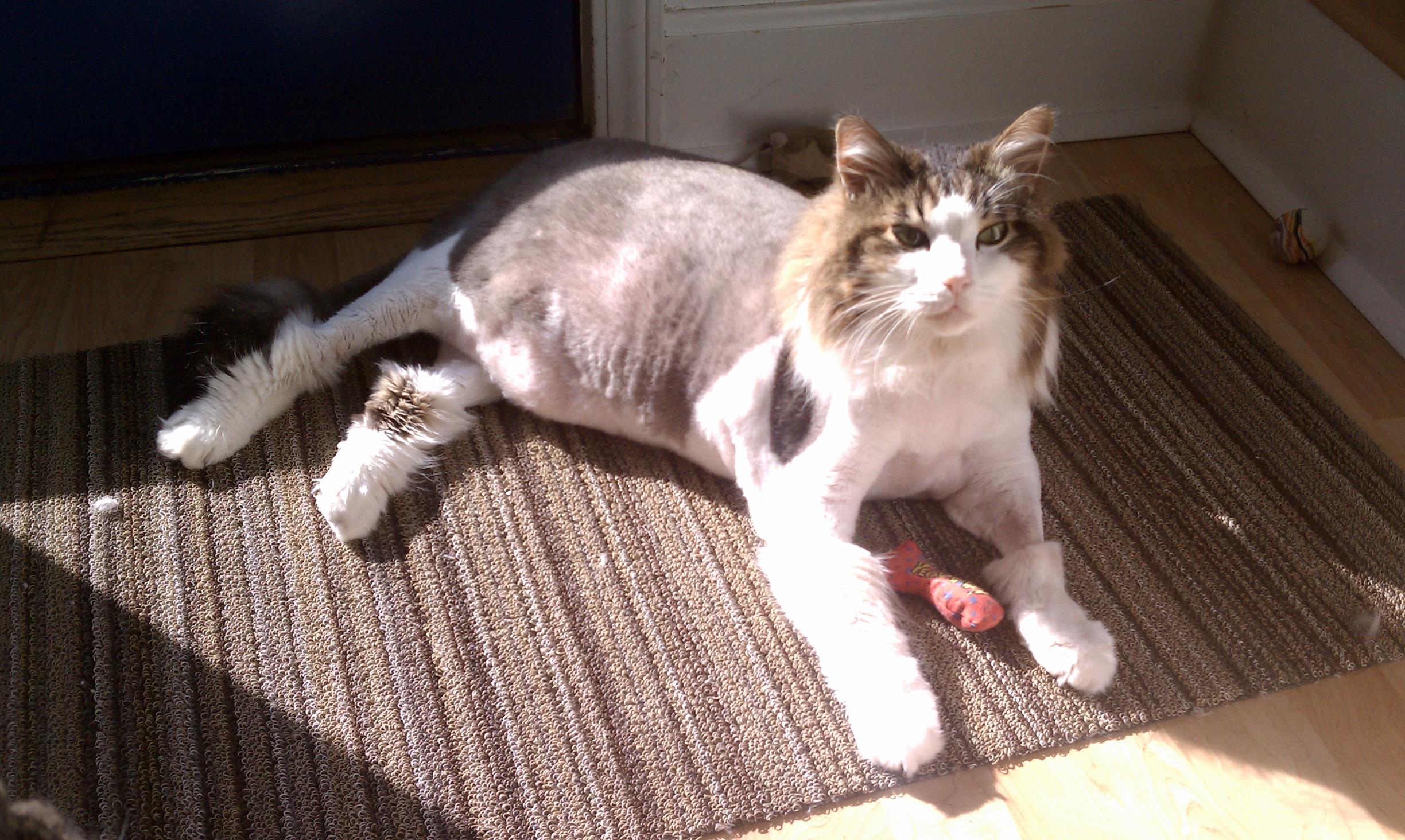 Butters made it to 19# without even doing anything drastic. We opened four 5.5oz cans of wet food twice a day at that juncture in our feline husbandry, and much of that was Hill's w/d, a weight loss food. Then, all his dry was in food puzzles and not bowls, voila, he lost weight, the healthy way and without frustration and he also became an indoor only cat which for most that would have resulted in weight gain, but not when they are working for their dry food, enriched and playing etc. Makes a difference when one does not rely on any one thing to achieve that weight loss.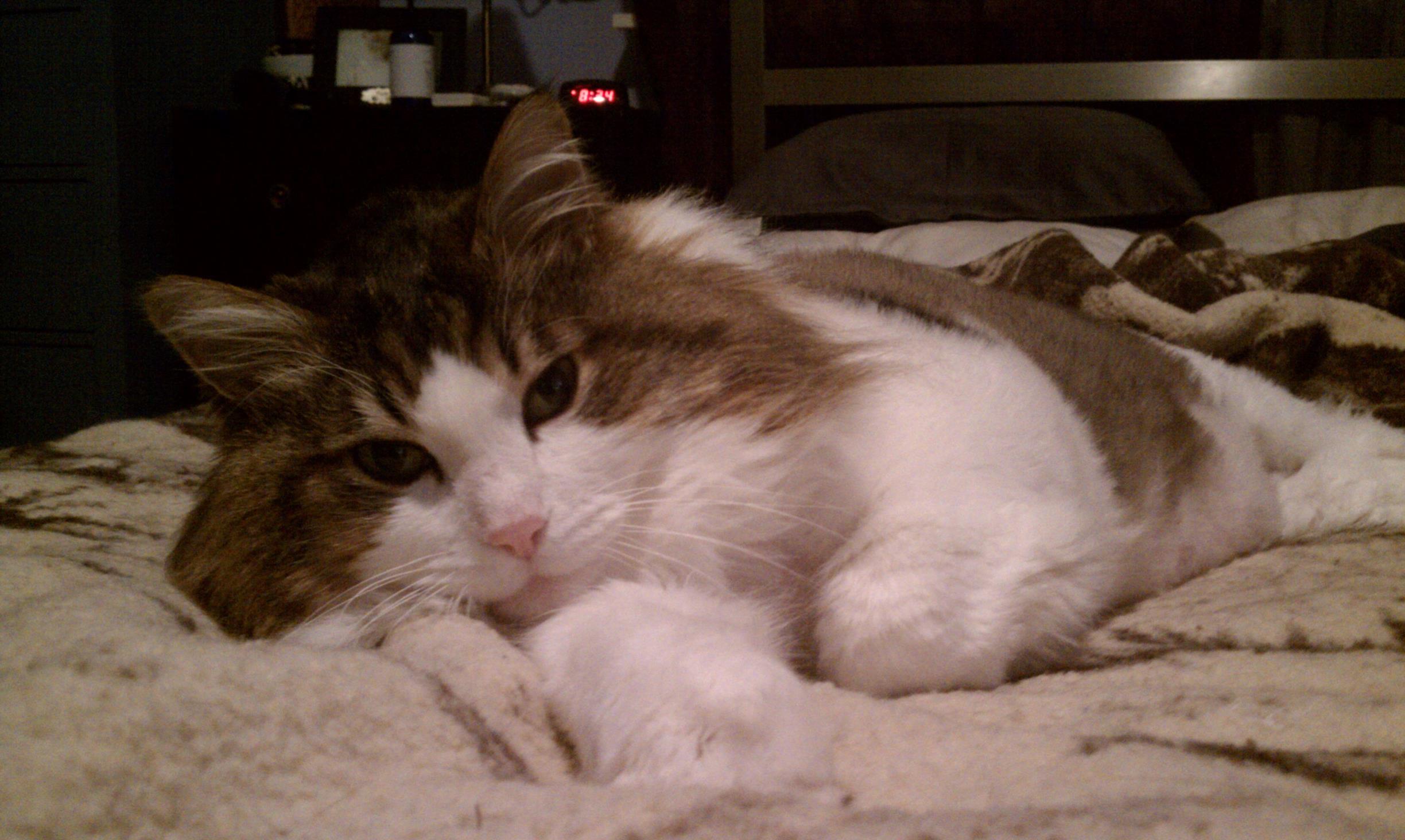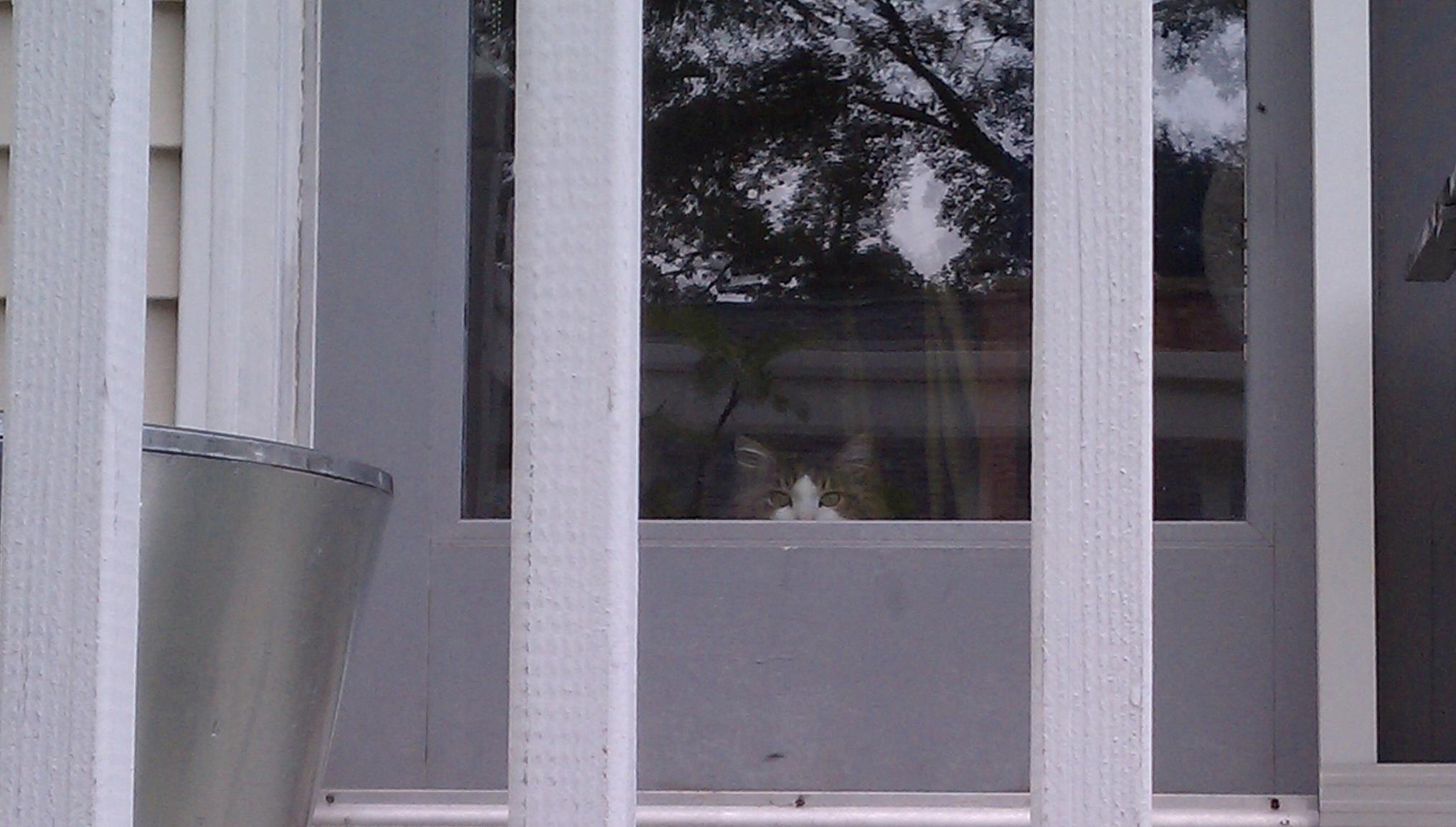 We made a half-hearted attempt to make him a full-figured spokes cat for Revolution, the plus size, back the day, he did not become rich and famous, but it was fun. He got to try out our cat stroller and he loved it. So often I am told, "oh, he doesn't play" and I just love it when I get them home and comfortable, and they actually start to enjoy playtime. That was true for all three of these clinic cats, despite being older, got them all playing. We also continued to maintain his linocut regularly, it helped him "feel" thinner! Ha!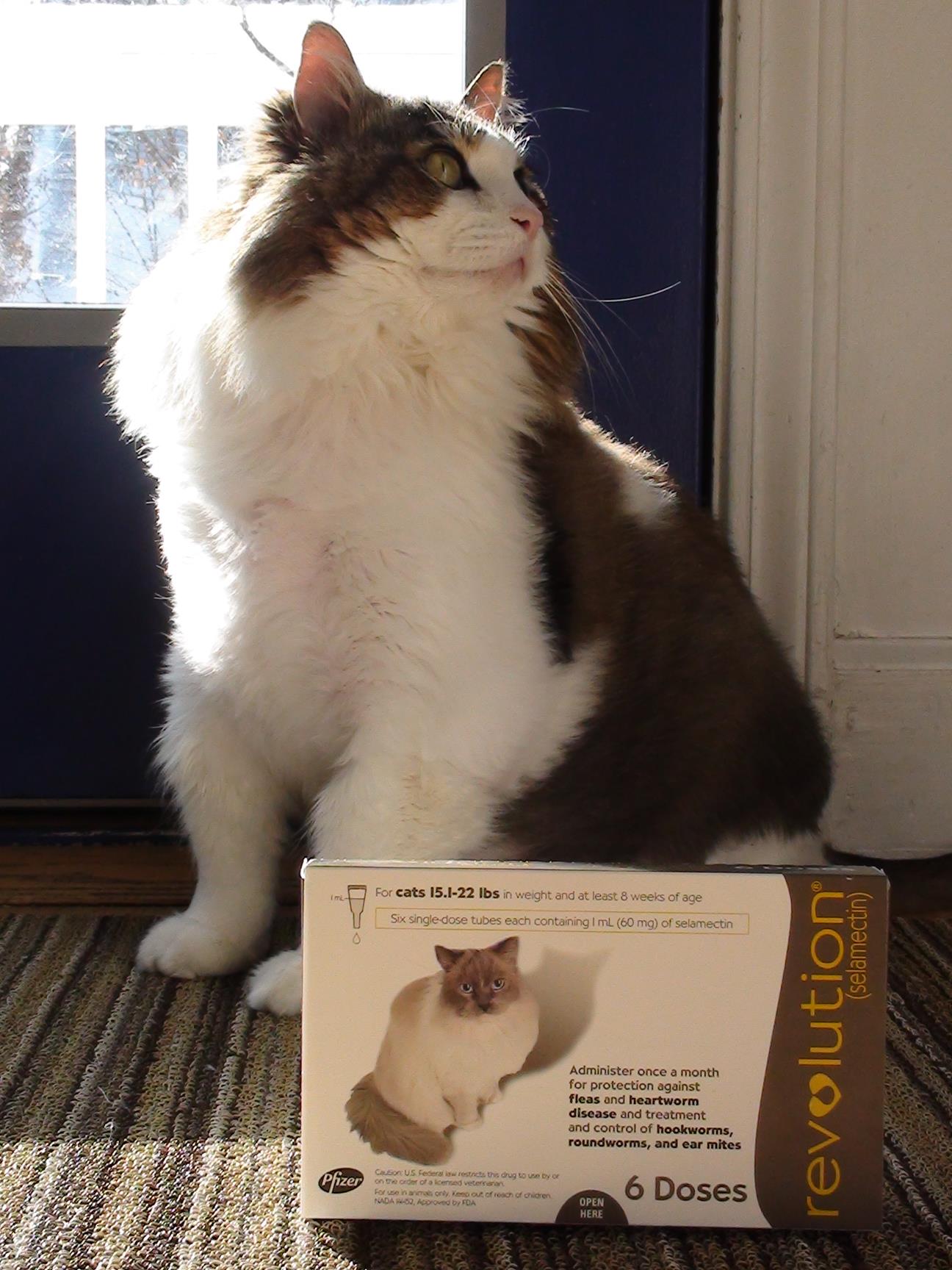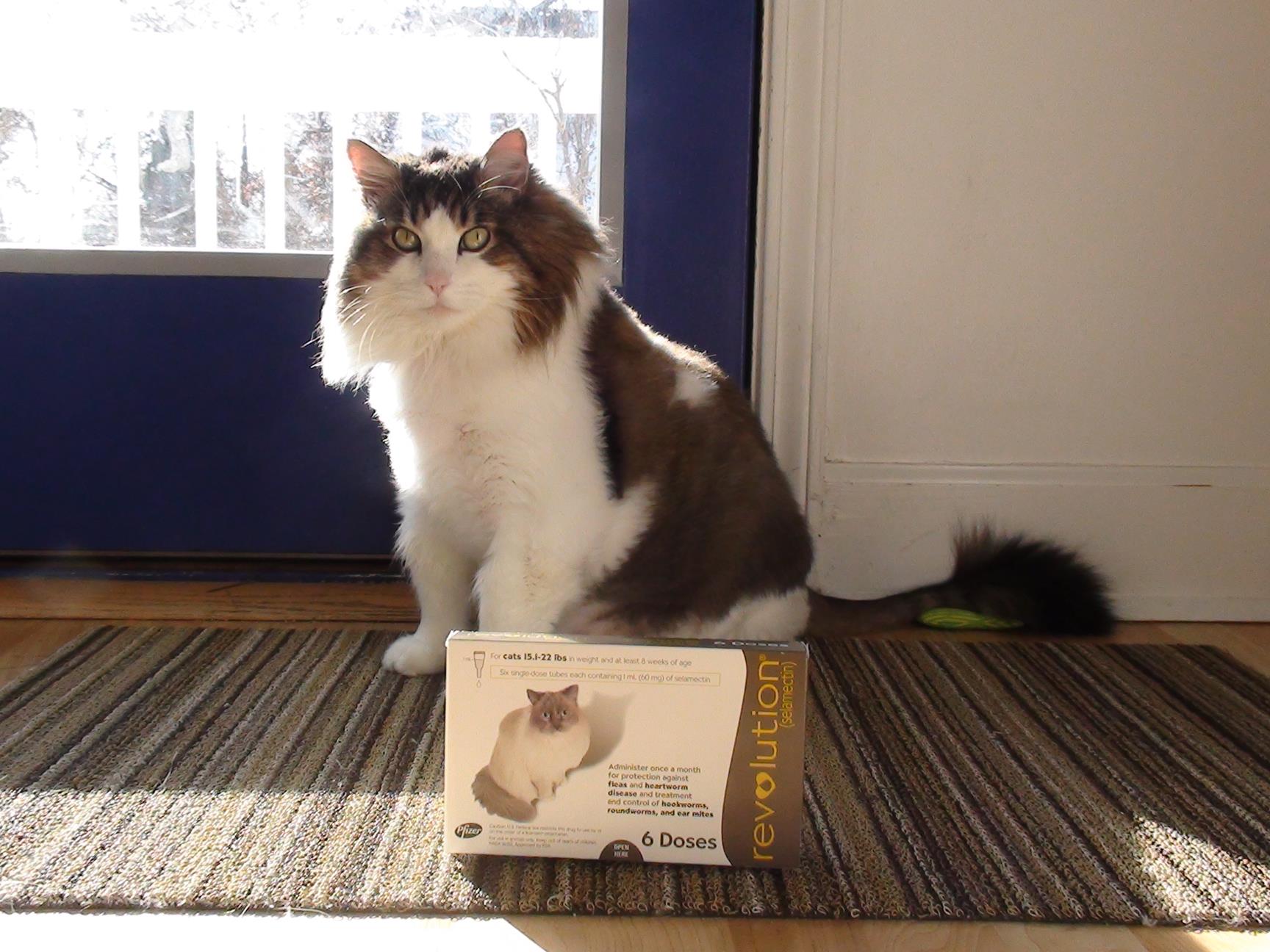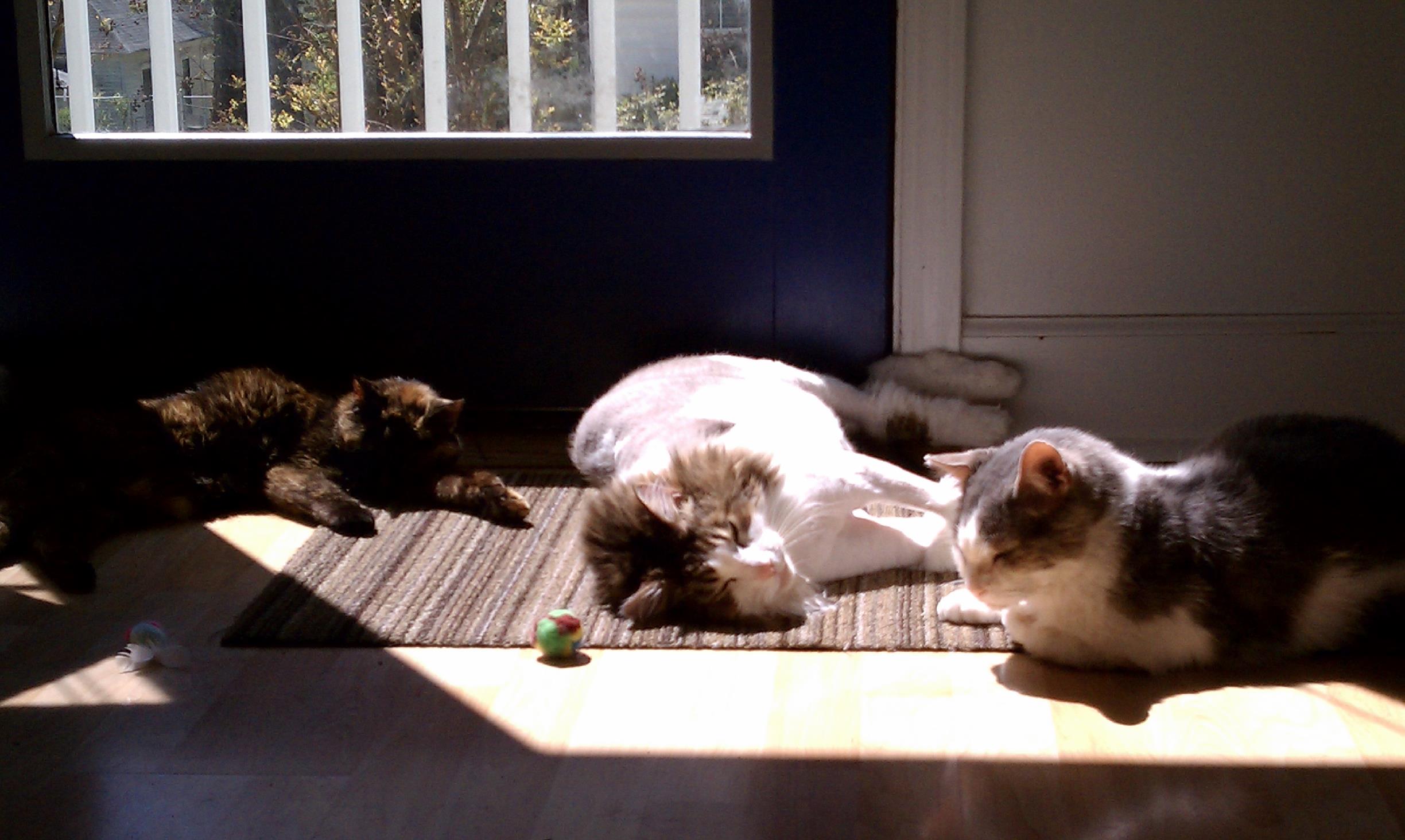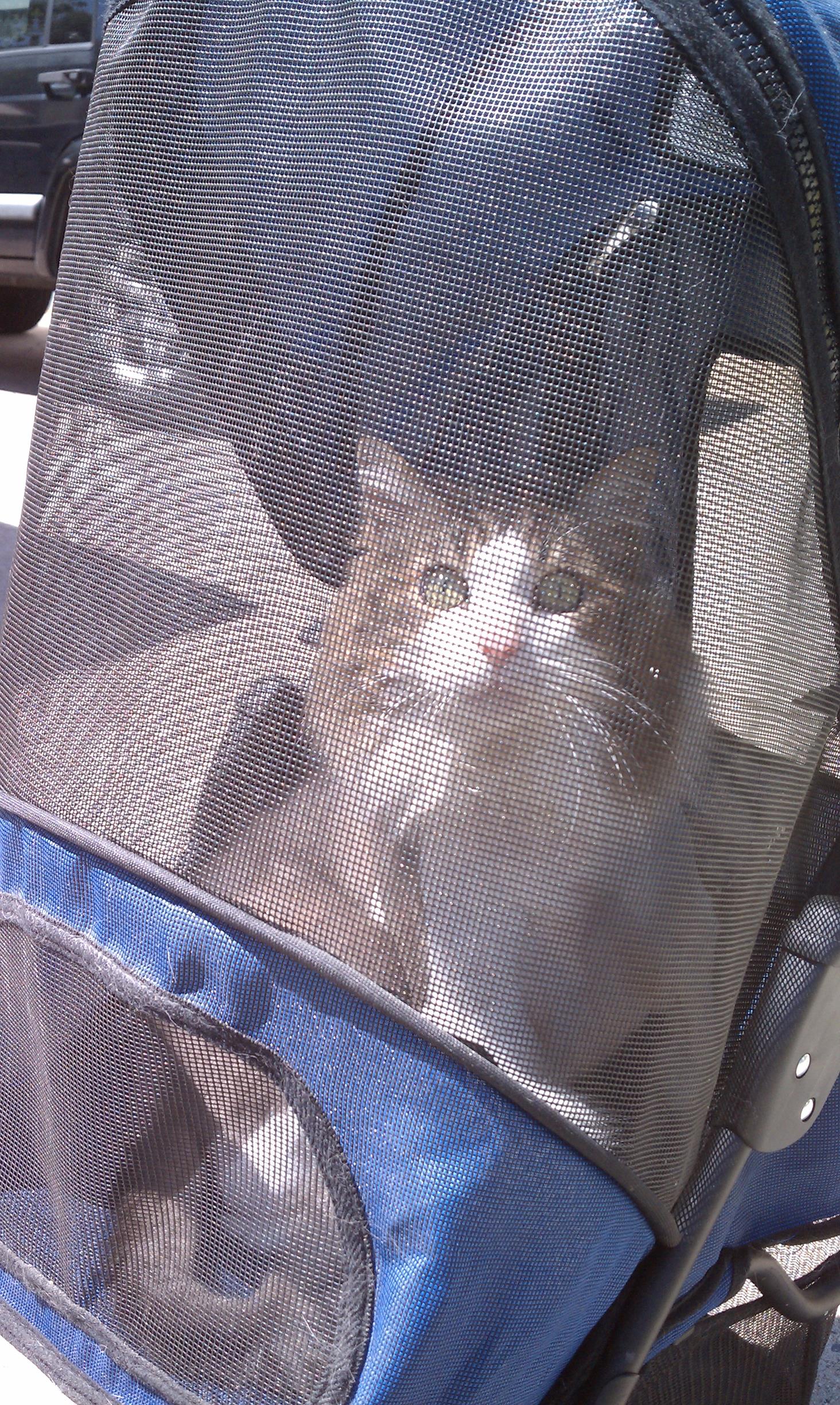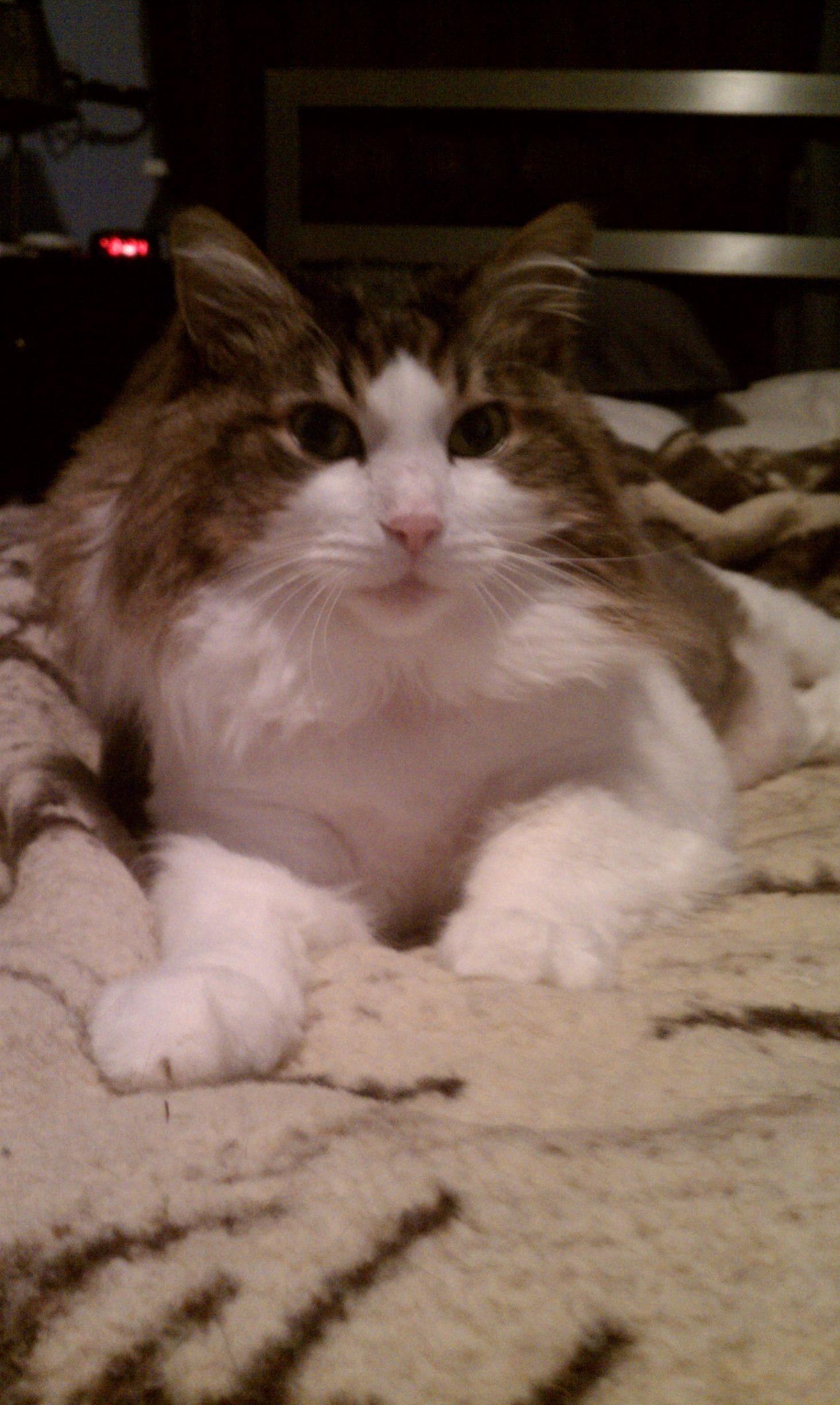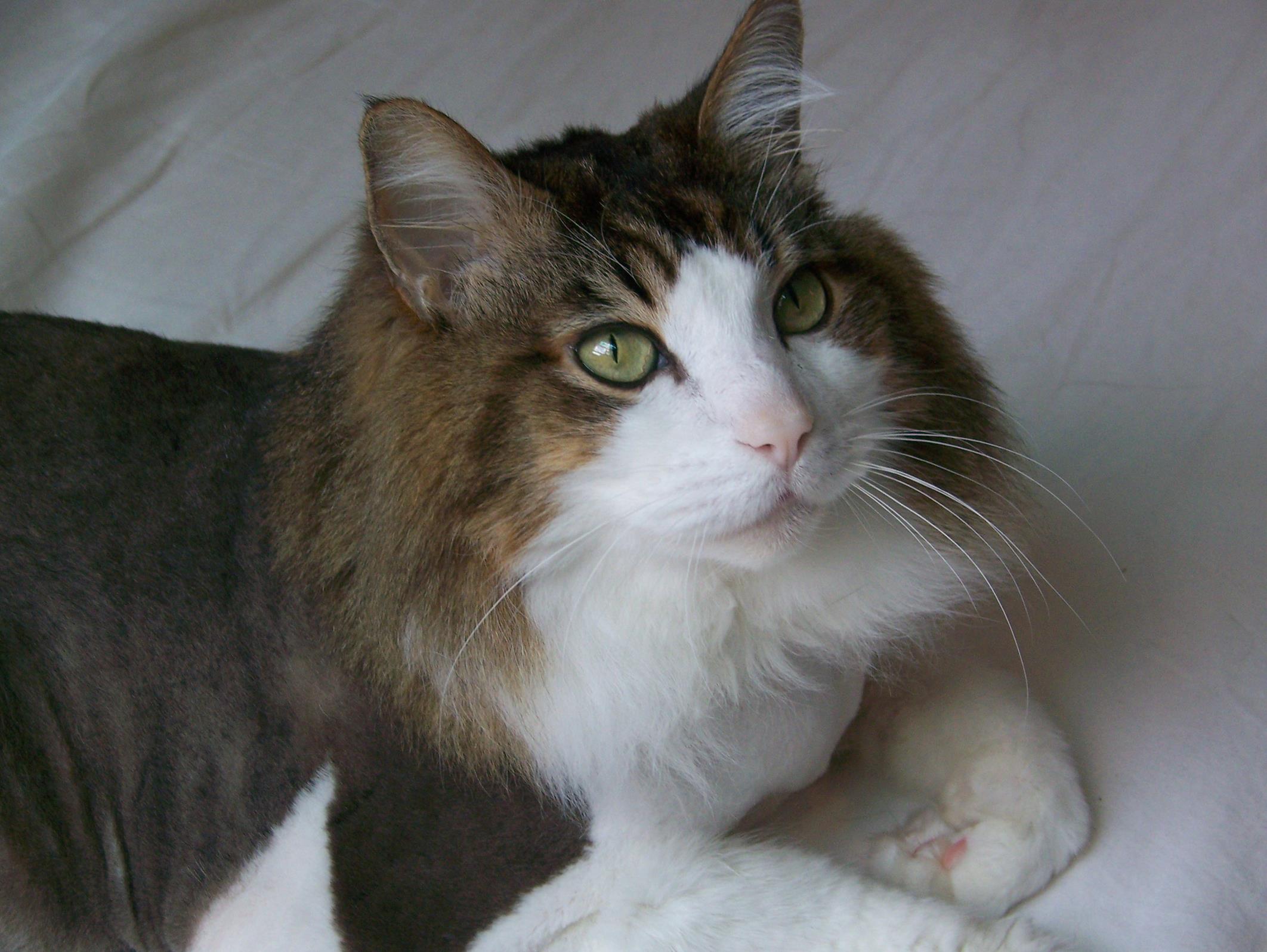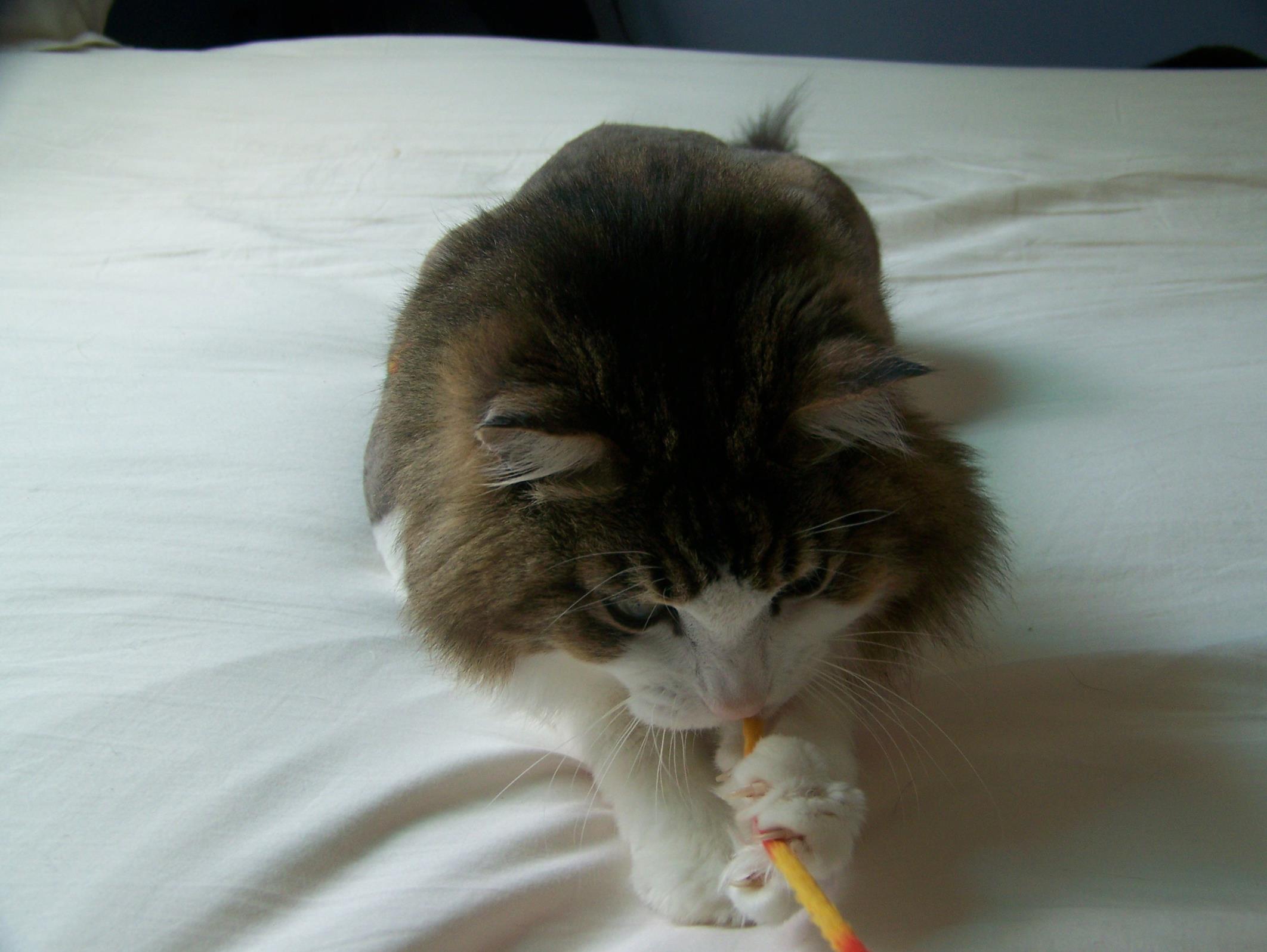 Fluffernutter did succumb to cancer and was taken from us far too soon. We tried very hard to save his life, but he had something really weird that we were never able to precisely diagnose, and it made him terribly anemic and weak. Sad to see for such a big, tough guy, but he was always a sweet little teddy bear on the inside.
We never really called him Fluffy; we don't think he cared.