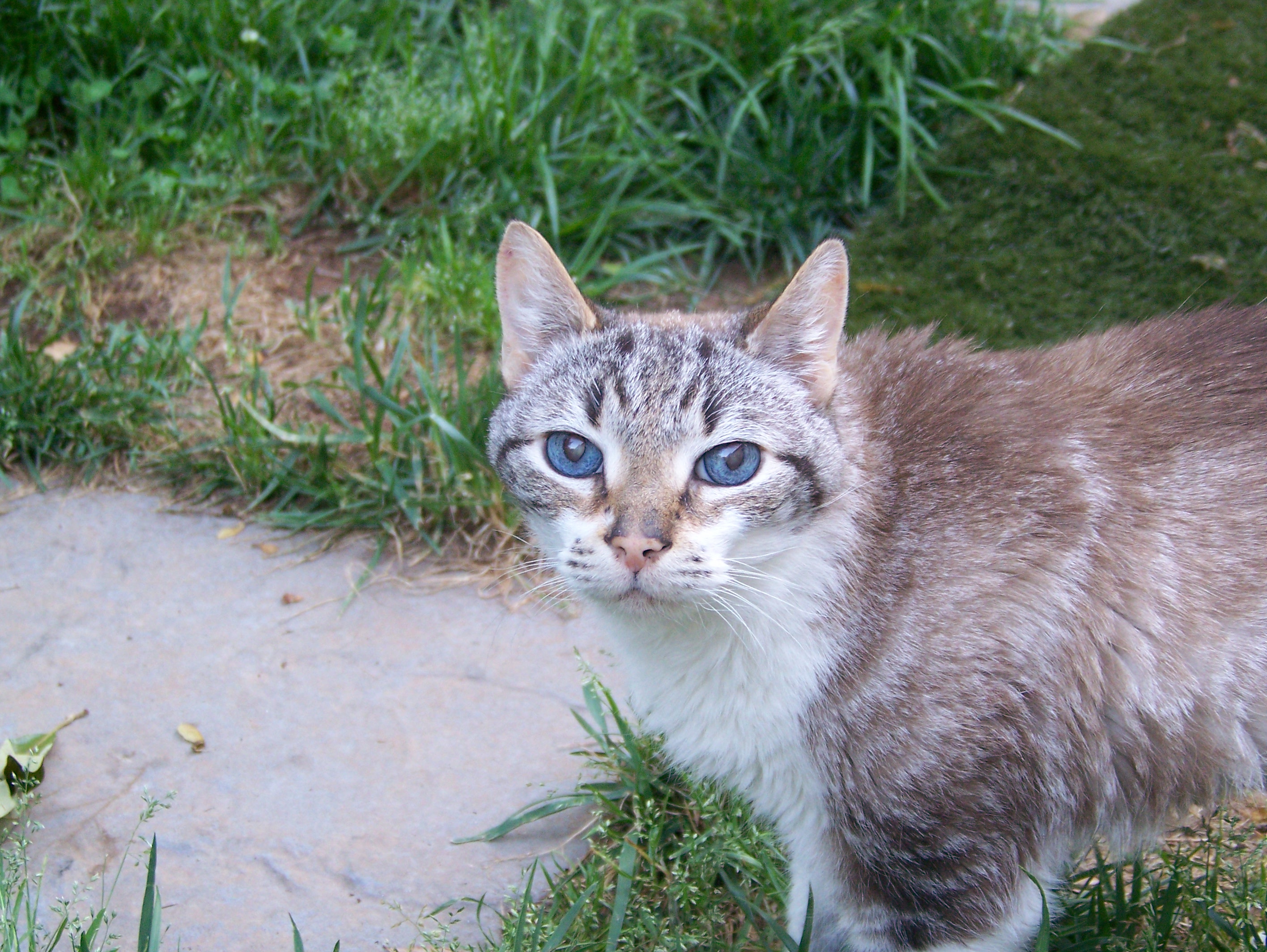 Many of us have lived through it or thought about that dreaded moment when you realize your beloved cat has been lost. What do you do and how on earth will you find your lost cat in the maze of your neighborhood? The following is a list of every suggestion I can think of to try and I would try them all!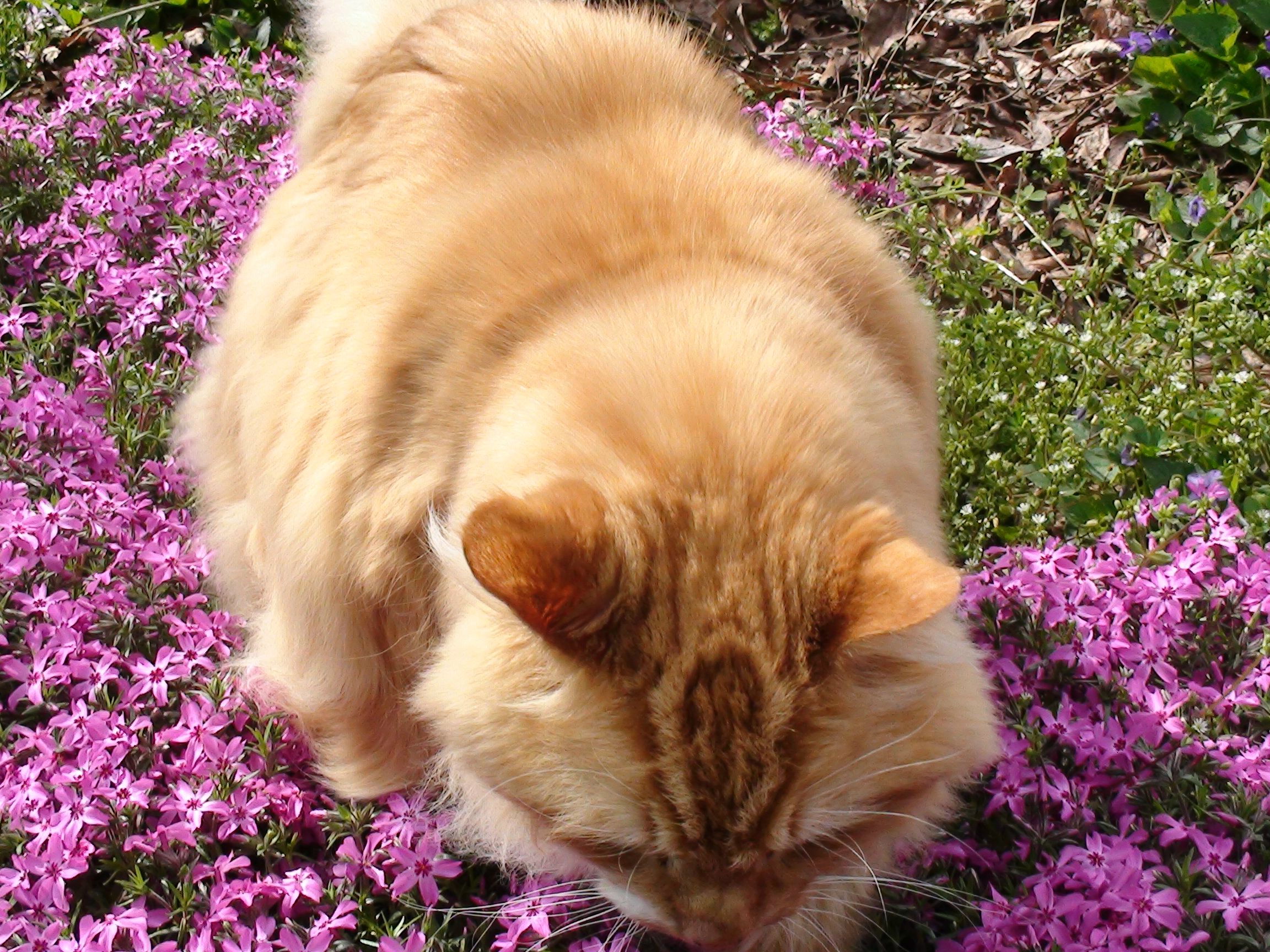 First and foremost, your cat, and all of your pets should be microchipped and wear a collar and tag. Clients often say to me, "but they are going to be an indoor only cat," to which I reply, "Yes, but what about the unplanned and unforeseen? What about a home break in, natural disaster evacuation, or a house fire like we experienced at our home?" You just never know and unless you like to gamble your pets should wear identification! The best collars are the Safe Cat break away collars. Sure, they could come off, but that is why the microchip is there; it's a backup plan!
Next, report your pet as lost. Contact the microchip company and let them know and contact your veterinarian's office. Make flyers and hang them everywhere! Post them at your local pet boutiques, the grocery store, local shelters and animal control facilities, your vet and surrounding area vets, your neighborhood clubhouse, basically anywhere you can think of that would be helpful.
One thing many of us do not consider is the "Good Samaritan". This is the person that finds your lost cat in your neighborhood, "rescues it" and then drives it 30 miles away to their veterinarian to be checked out, scanned for a microchip, deflead etc. These people mean extremely well, they are trying to help your cat or what they think is a homeless stray. My point to you is that these guys can get far outside the neighborhood in no time so broaden your search!
Keep your cats scent around and on your property. Place bedding on your porch or deck. Sprinkle the contents of your litter boxes around the perimeter of the yard. Keeping in mind that rain will wash the scent away so save some contents for future depositing. Cats have an amazing sense of smell so you do not need a lot of this to be effective.
Humane traps! The Have-A-Heart trap is excellent. It is a trap that you bait with food and as the cat steps onto a metal plate to eat the door snaps closed behind them. The key, and this is hard for many people and I understand why, is only putting food in the trap. If your lost cat can more easily get a meal off of the deck why would they venture into this weird device to eat? Use super stinky canned cat food or whatever you think your cat finds irresistible. Freshen it twice a day and if ants are a problem, place the bowl inside a larger tray with water in it creating a "moat" to drown the ants! You may catch wildlife or other people's cats in the process; just know that they are more afraid of you than you are of them. Just open the trap and let them bolt away, the will not attack you, I swear, I have done this many times, all they want to is to get away!
What if your cat is not falling for the trap?
Put out more than one! They are available for purchase at most home improvement/hardware stores and many rescue groups rent them out.
Try placing it in a variety of areas but always keep it hidden and sheltered. Cats are a species that are both predator and prey and they know better (particularly when they are scared) than to sit in the middle of the back yard!
Place the trap alongside the house, under the deck, in the bushes, behind the shed. Try placing a blanket or towel that smells like home over the top. Try putting cardboard scraps in the trap or on top, cats love cardboard! They are attracted to the texture and smell. Try baiting a trail of food to the trap, this is especially helpful if you have had a sighting and know where they are hanging out.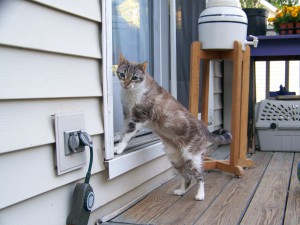 Go door to door! Get to know your neighbors and personally tell everyone that your cat is missing! Lost cats can easily get accidentally trapped in crawlspaces, sheds and garages especially during peak yard work time and the holidays when people are getting out or putting away decorations.
Call for them and shake their favorite treat bag! This is best to do at dawn and dusk as these are the times of day when cats are most active (because it is also when their prey is most active).
Leave your garage doors cracked a few inches, shed door propped open, house door if you feel comfortable, bait with food immediately inside these doors. Have a way to be able to quickly shut the door from a distance. For example, tie a long sting to the door so you can pull it closed from 20 feet away. This will avoid the cat startling and choosing to bolt back outside.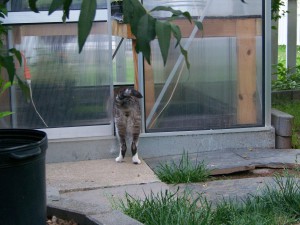 Check to see if there is a "Pet Detective" in your area! Yes, I am serious! Here we have a retired police officer and his retired search and rescue dogs that will come and search for your cat. Even if the worst is found at least that is closure.
Walk your shelters and animal control facilities. As gut wrenching as this will be, many of these facilities are not very good about noticing that the cat that was just dropped off happens to be a perfect match for the "lost cat" flyer you made. Remember too, not just to go to your one local shelter but all of the surrounding area shelters as well!
Once you find your cat, (and you will, think positively) confine them to a small room like a bathroom; provide multiple hiding spots and beds, food, water and litter and a nightlight. Your cat will be scared and stressed, they need time to decompress. They will more than likely have been exposed to fleas, and many indoor cats do not take monthly flea control. Confining them will confine fleas spreading throughout all of your carpeted and fabric items and potentially spreading fleas to your other pets. It will also allow you to pamper your cat a bit and feed them separately from other pets. When cats live together they form a "colony scent" and when they leave the group (go outside and get exposed to various smells and other cats or go to the vet) they come home unfamiliar. Your other cats do not know who the heck that is! The found cat will need to be re-introduced to the other cats in the home again, slowly, gradually and positively as if they have never met. For tips on this, see "Introducing a New Cat to Your Home" handout on this website. You should make an appointment with your veterinarian to see if your cat has acquired any wounds, fleas, ticks, earmites, or is ill in any way.
Good Luck and hope these tips help you to help your cat!