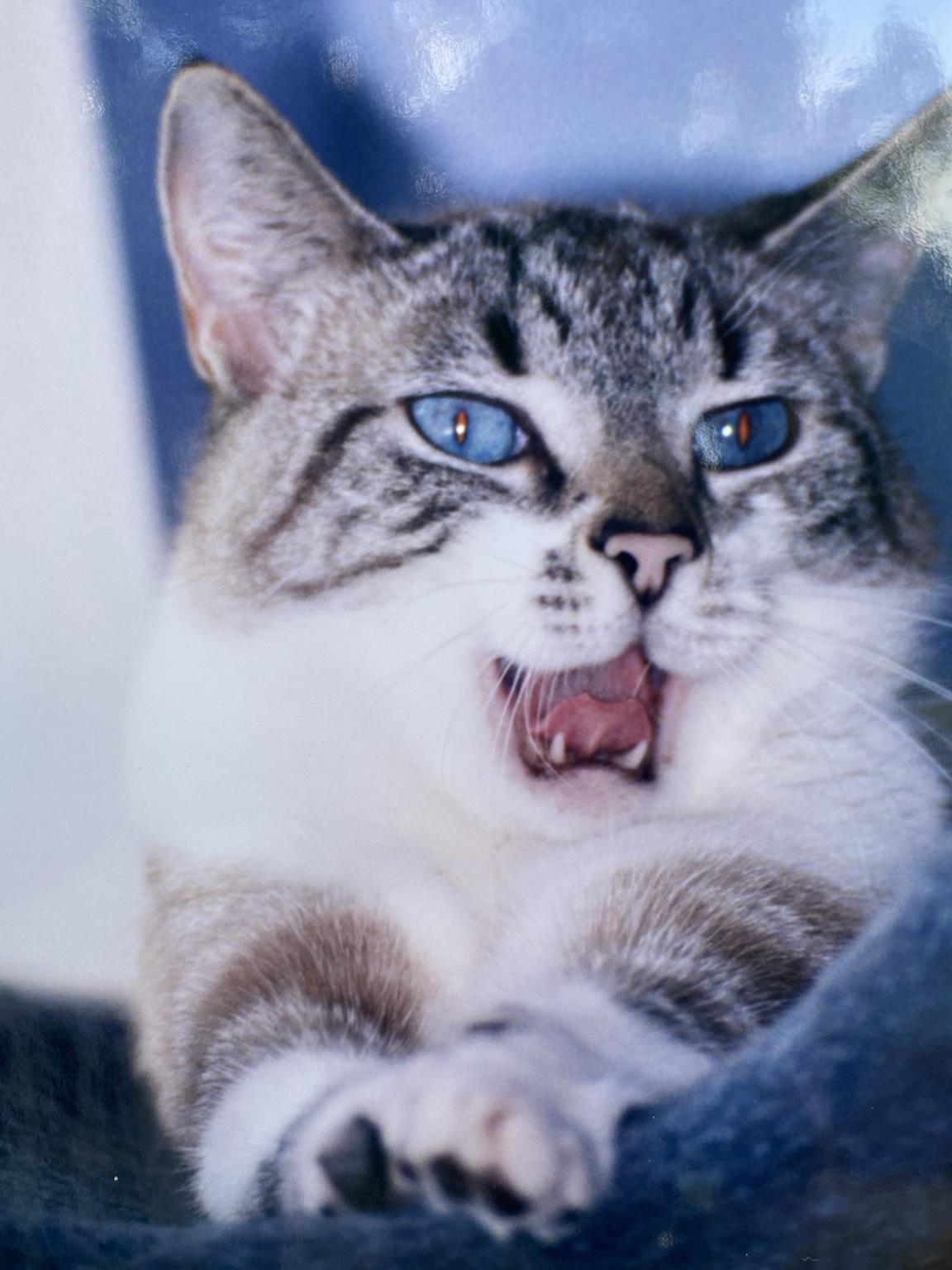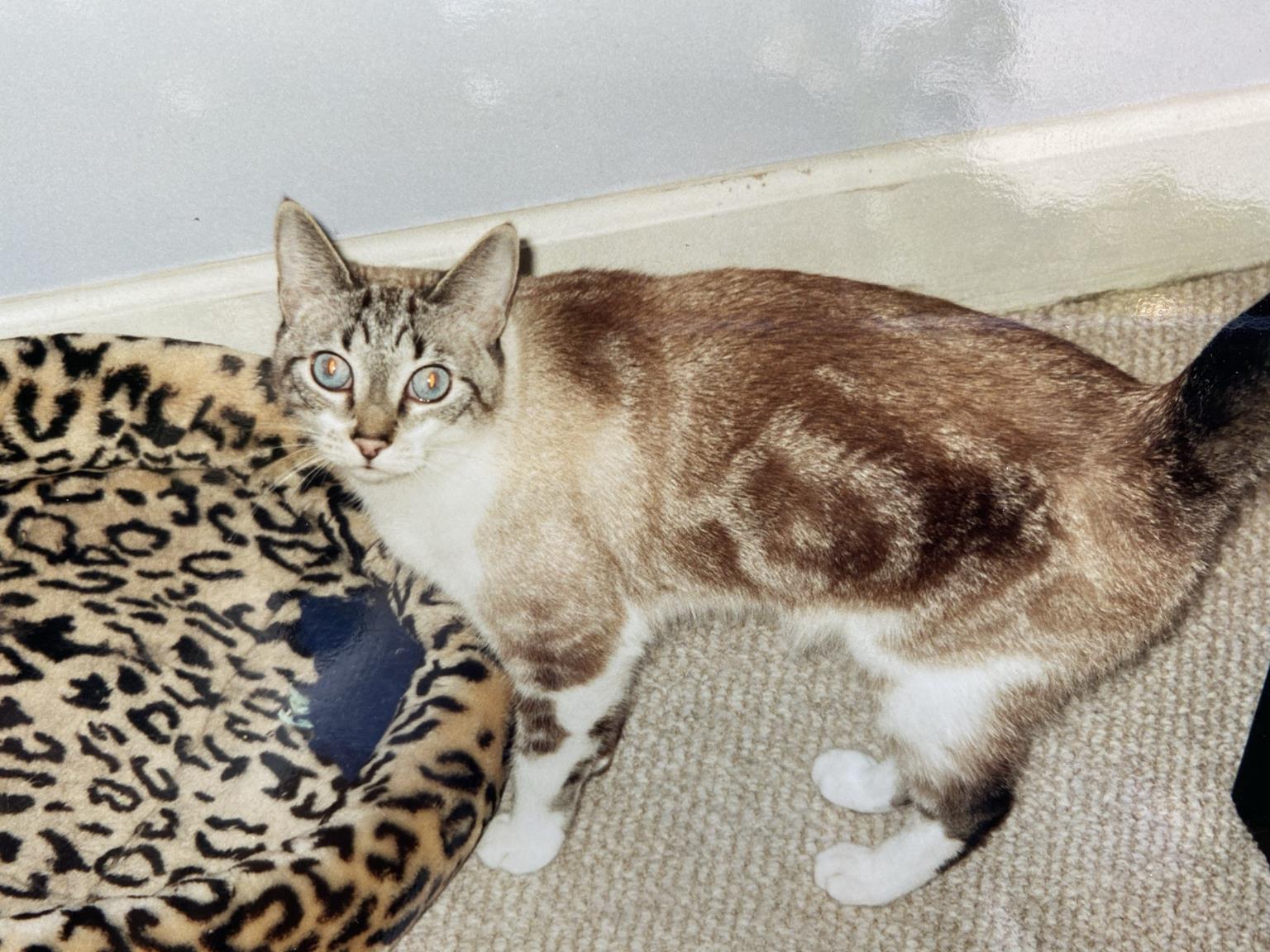 Lynx was Shadow's brother and my first experience with a "lynx point siamese" (mix). He was one crazy looking little kitten. I couldn't tell what he was going to turn into, he was kinda buff, kinda organgy, a black tail, I thought he was a little mess! Boy, was I wrong! He turned out to be such a handsome cat and now, I must say, that the lynx point color pattern has now become one of my absolute favorite coat patterns in cats.
Quite quickly our household of two boys became four boys. It was so easy! Now as a cat behaviorist I can appreciate why. Once we got some opinionated ladies in the mix that is when the trouble started.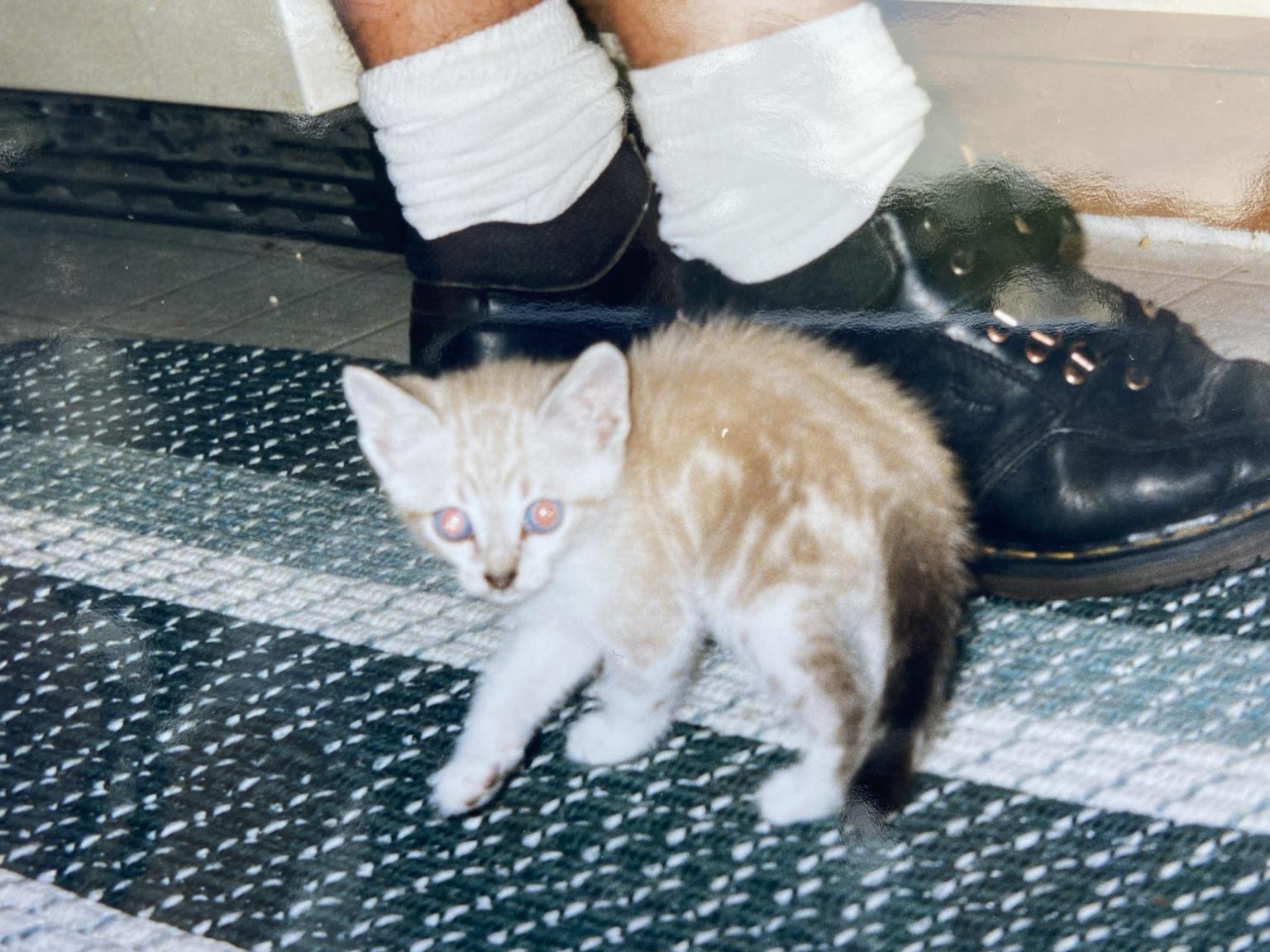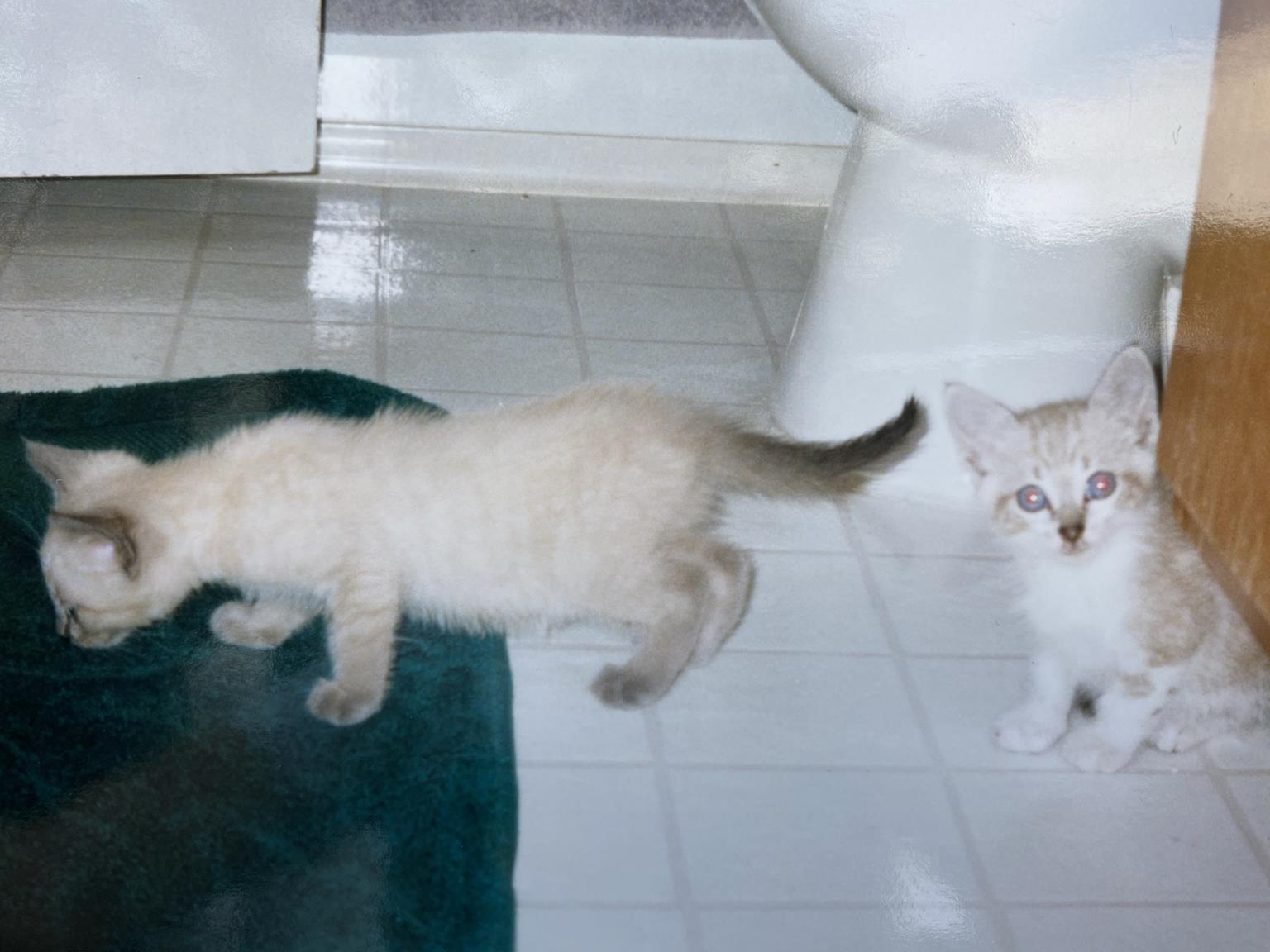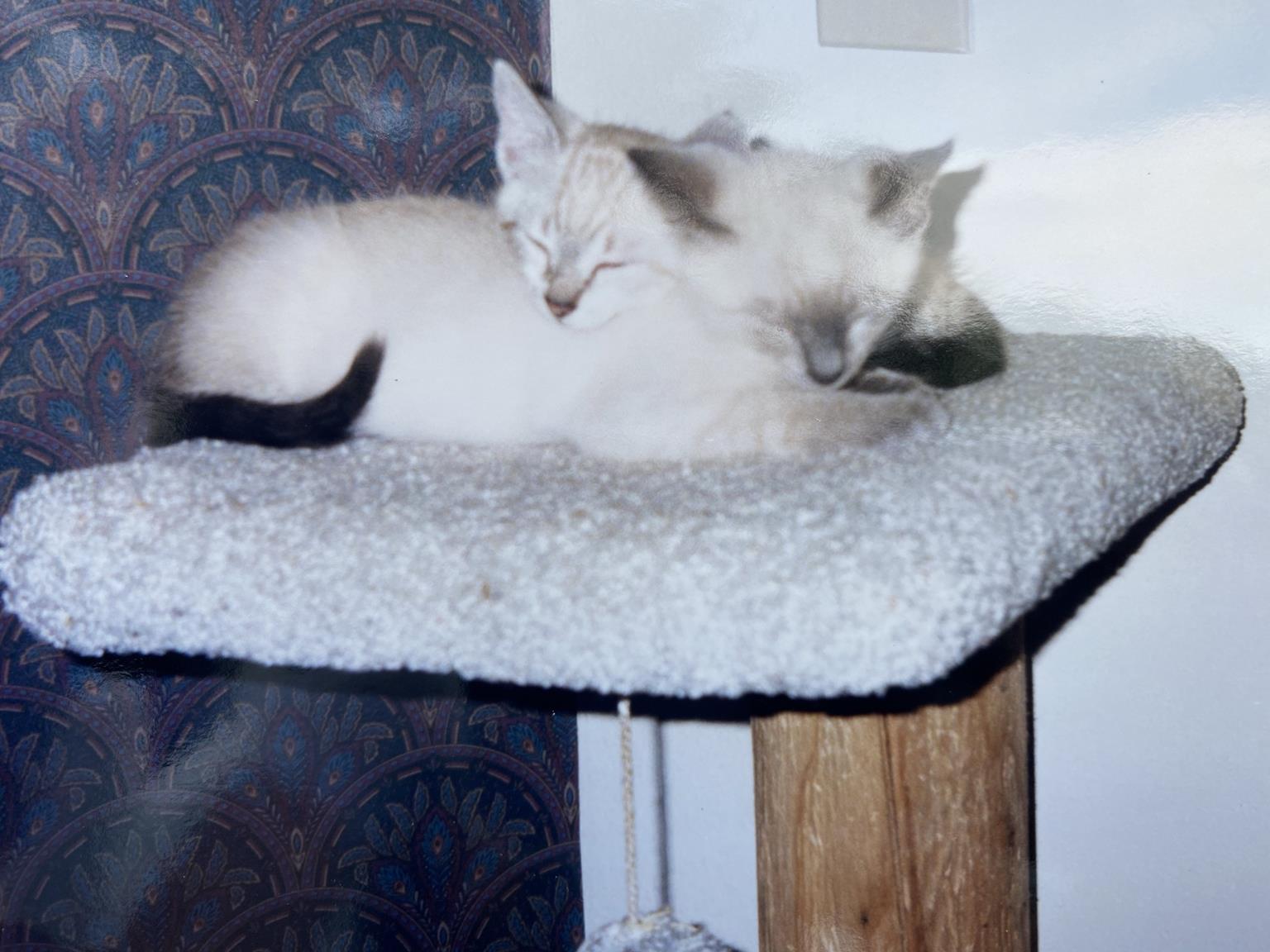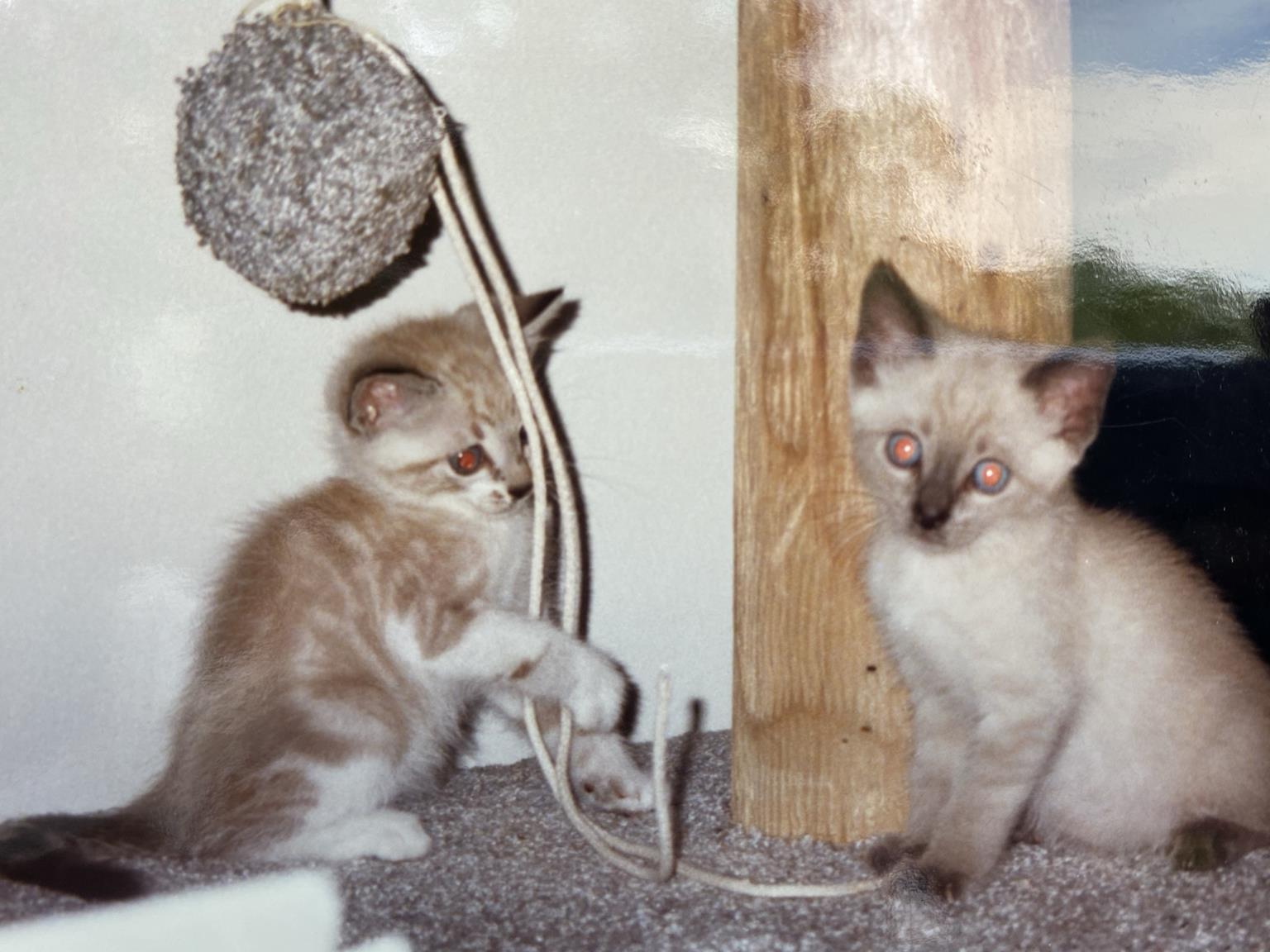 One of my favorite things that Lynx used to do was come up and "rabbit kick" our feet using his hind feet but in a standing position. He did this so very gently, like he was kicking the air, it was so freaking cute. I wish we had smart phones back then or I would absolutely have video of this behavior. I have yet to have another cat who does this behavior which is a reminder to capture all of the memories while you can.
Lynx was only 12 when he left us and as I shared when I told Shadow's story they were both diabetic, hyperthyroid and later developed liver disease, IBD and pancreatitis, triaditis. They acquired these diseases in a different order but they had all the same genetic issues. The benefit of adopting related cats is they are instant friends for life and have a playmate in each other, the downside is the host of medical issues and losing them close together.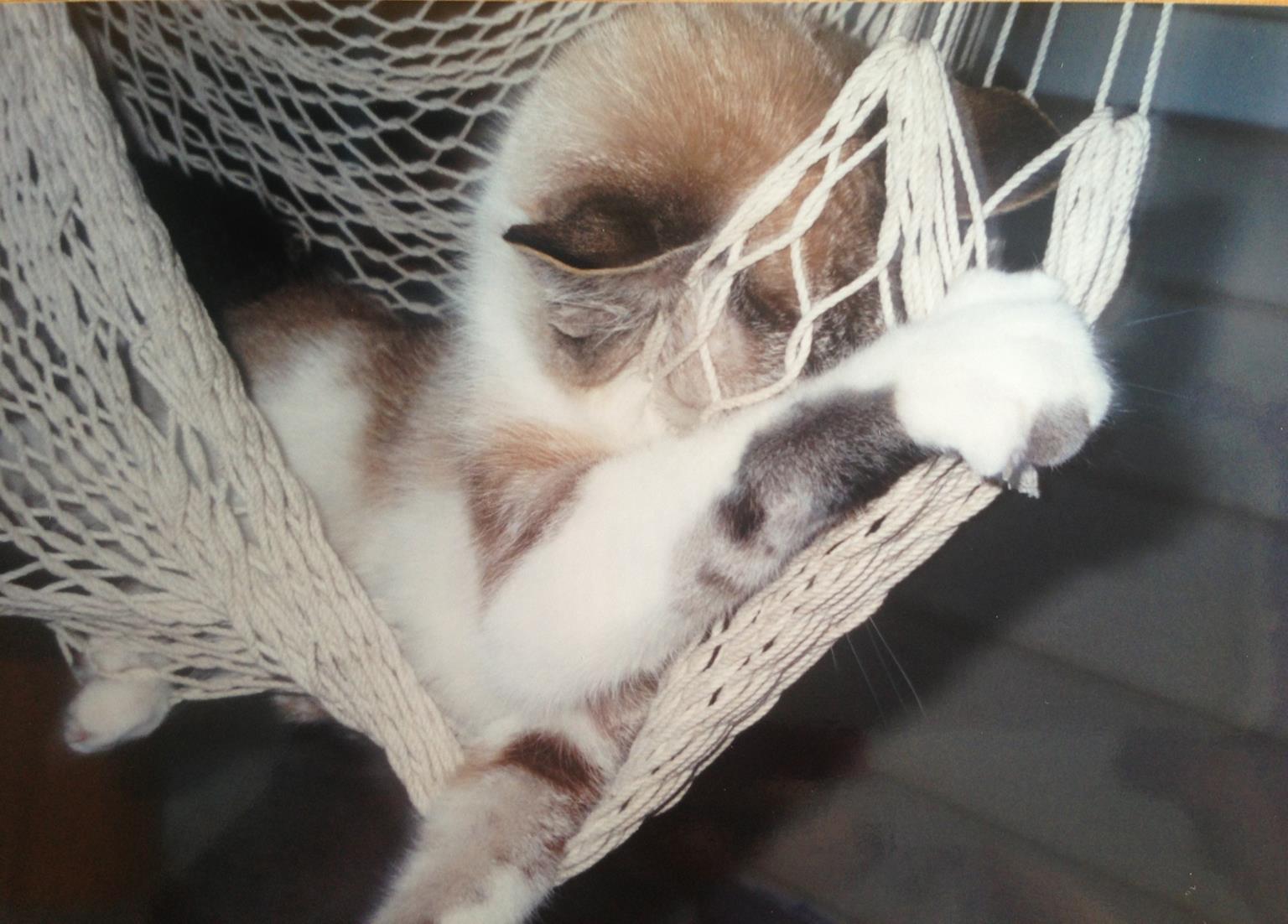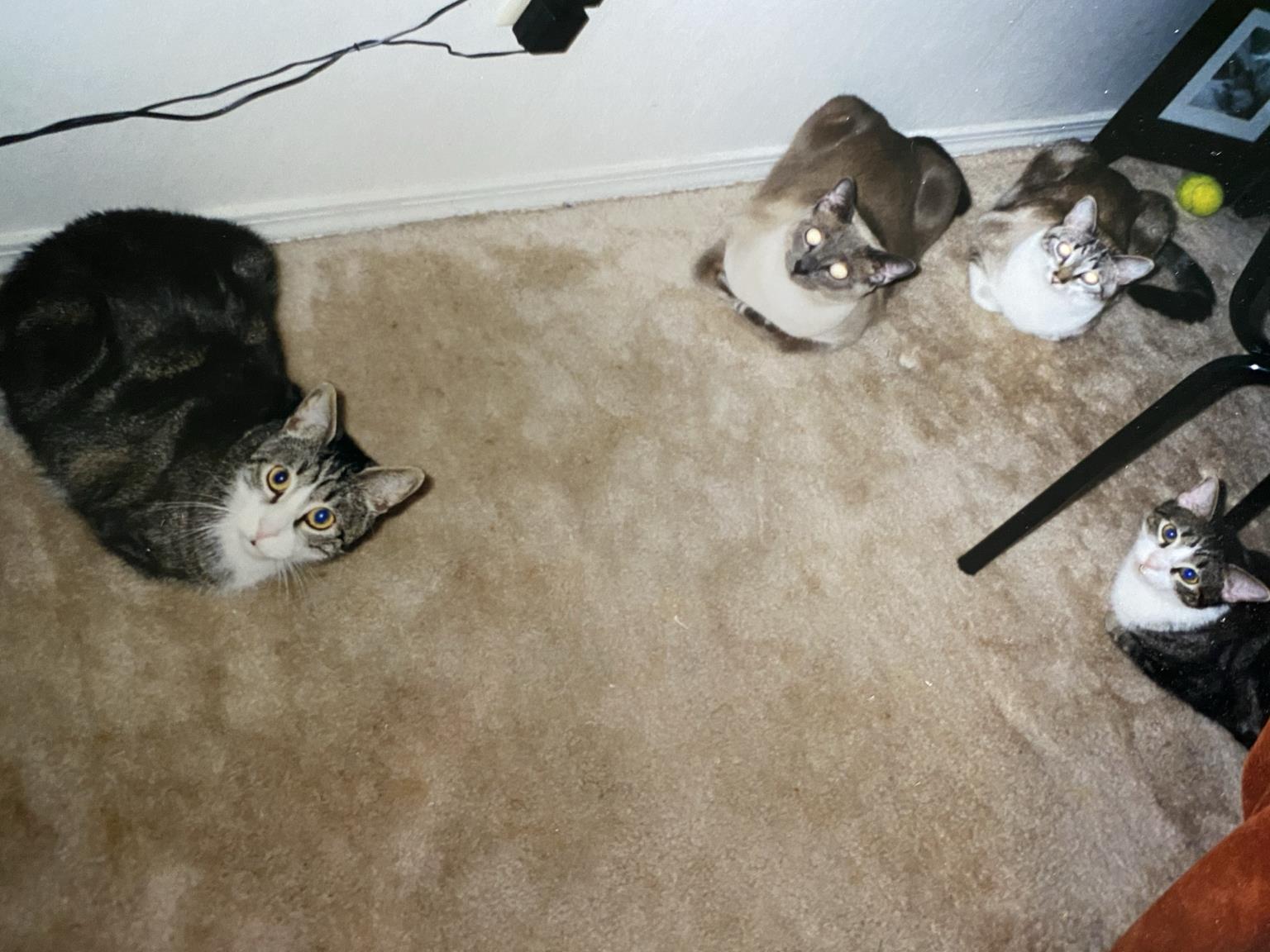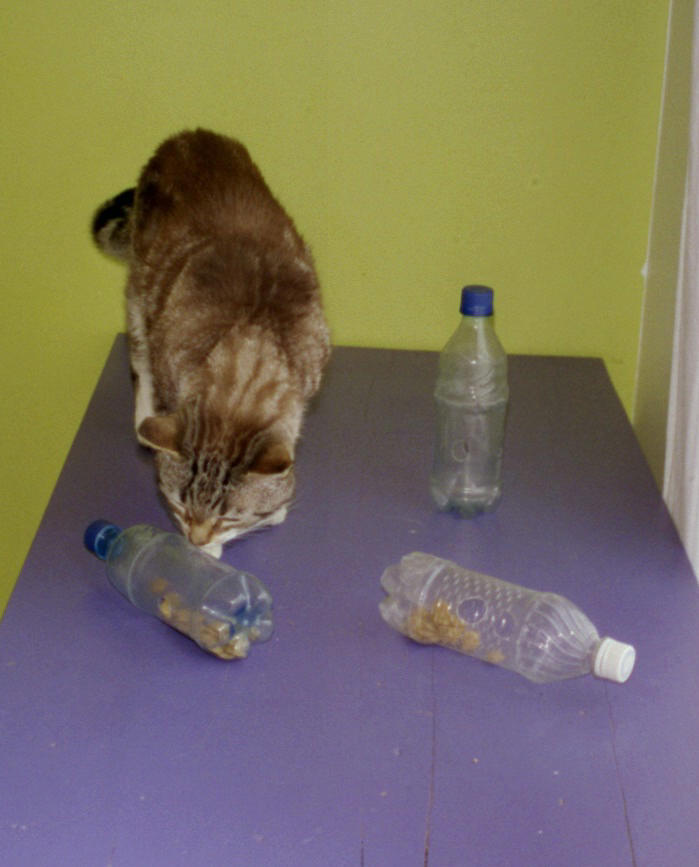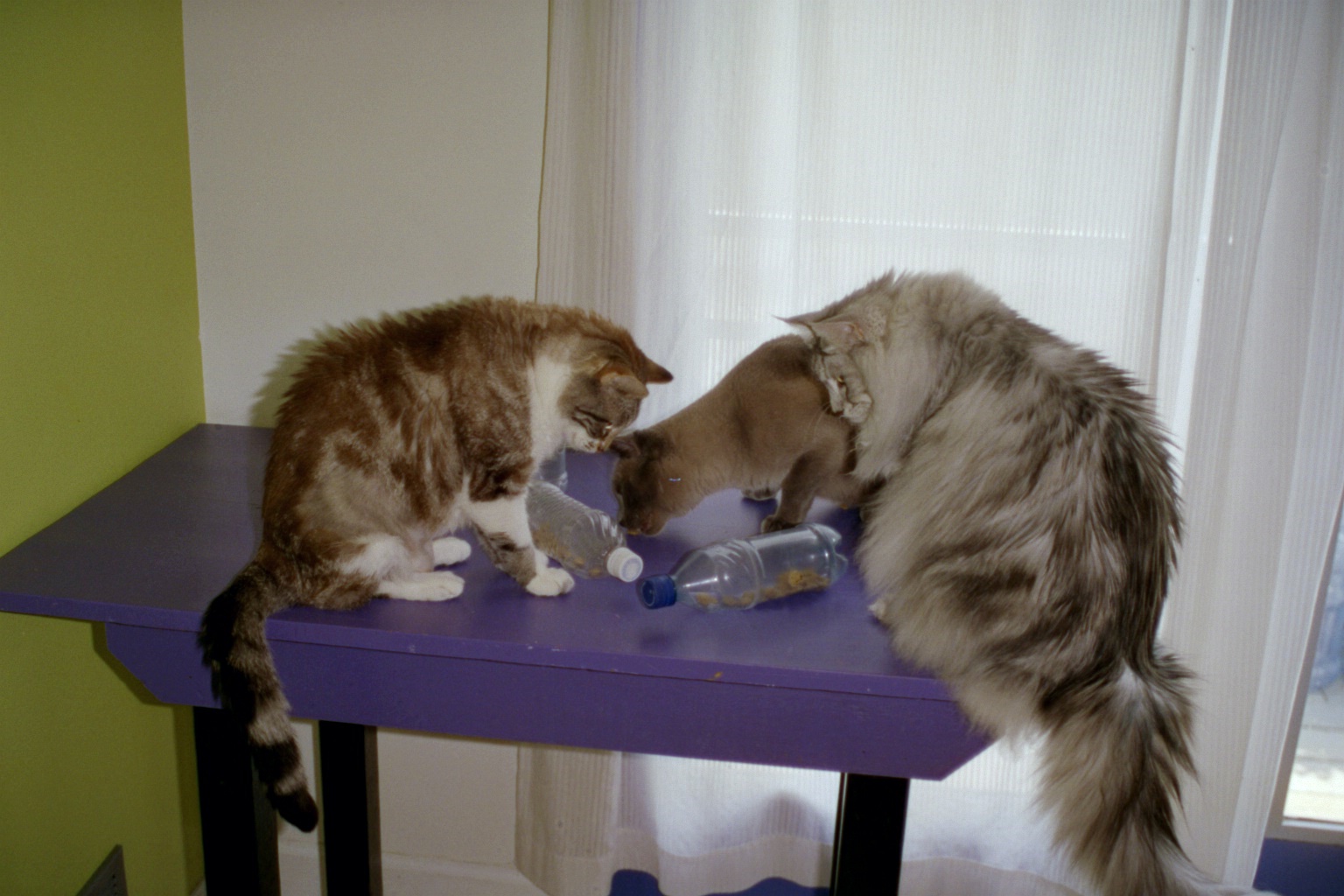 He too, had so many nicknames, Lynxy dinxy do's was one. I know, we are crazy. It should be noted that when I first implemented foraging toys we had 16 cats, Shadow and Lynx were the ONLY TWO cats that would use the toys, at first. They were my little super stars. They taught the rest of the crew how it is done, and my foraging crusade began. Lynx, thank you for the memories and for foraging. Your interest in food puzzles changed my whole world and I am so grateful to you boys for teaching me.