Having trouble with your cat?
Check out these resources!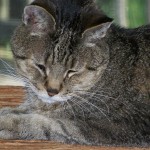 Osteoarthritis is defined as inflammation of the joint lining and deterioration of the cartilage. Arthritis is a painful condition that should always be taken seriously. Almost all senior cats have some degree of arthritic changes. In fact, studies have shown that cats start developing microscopic arthritic changes around 10-12 years of age. Treatment for arthritis […]
Continue Reading...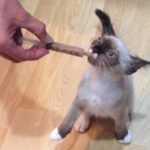 Cats are trainable and can be quite easy to medicate. It is all about finding something that motivates them to make it worth their while. The key to this being successful is keeping the reward novel; do not burn them out on it. Humans struggle with this part. Be stingy with your rewards and before […]
Continue Reading...