Having trouble with your cat?
Check out these resources!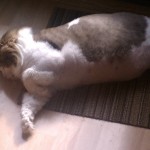 Have you made it your New Year's resolution to help your favorite feline lose weight? Below are a few tips on how to make it a success! Of course, it is always best to check with your veterinarian before starting any diet program. Your vet may be able to recommend some special foods to you […]
Continue Reading...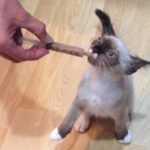 Cats are trainable and can be quite easy to medicate. It is all about finding something that motivates them to make it worth their while. The key to this being successful is keeping the reward novel; do not burn them out on it. Humans struggle with this part. Be stingy with your rewards and before […]
Continue Reading...