Having trouble with your cat?
Check out these resources!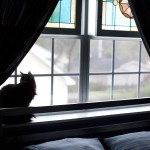 Redirected aggression is one of the most common forms of aggression among cats living in the same household and can be a challenging problem to resolve. Redirected aggression is when one cat experiences something that instills fear, is over-stimulating or highly arousing and they redirect their frustration, aggression or fear onto whoever is closest. This […]
Continue Reading...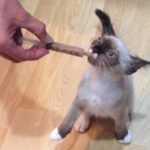 Cats are trainable and can be quite easy to medicate. It is all about finding something that motivates them to make it worth their while. The key to this being successful is keeping the reward novel; do not burn them out on it. Humans struggle with this part. Be stingy with your rewards and before […]
Continue Reading...